A while back I talked about adding more National Parks Posters to my collection because they were on sale for a price too good to pass up. When they arrived, I took the opportunity to re-frame everything, then relocate them from my storage room to a wall on my stairway.
It was a good plan...
At least it was a good plan until the new frames I ordered showed up.
Re-framing, wiring, and hanging a dozen posters is a lot of work.
Too much work. Especially when you have to be precise when wiring and even more precise when hammering in the hangers so that everything will line up once you start hanging. It took
days
of nights to get it all sorted.
But it ended up being worth it because the end-results are magic.
It's tough to get a shot in my narrow stairwell, but you can get an idea...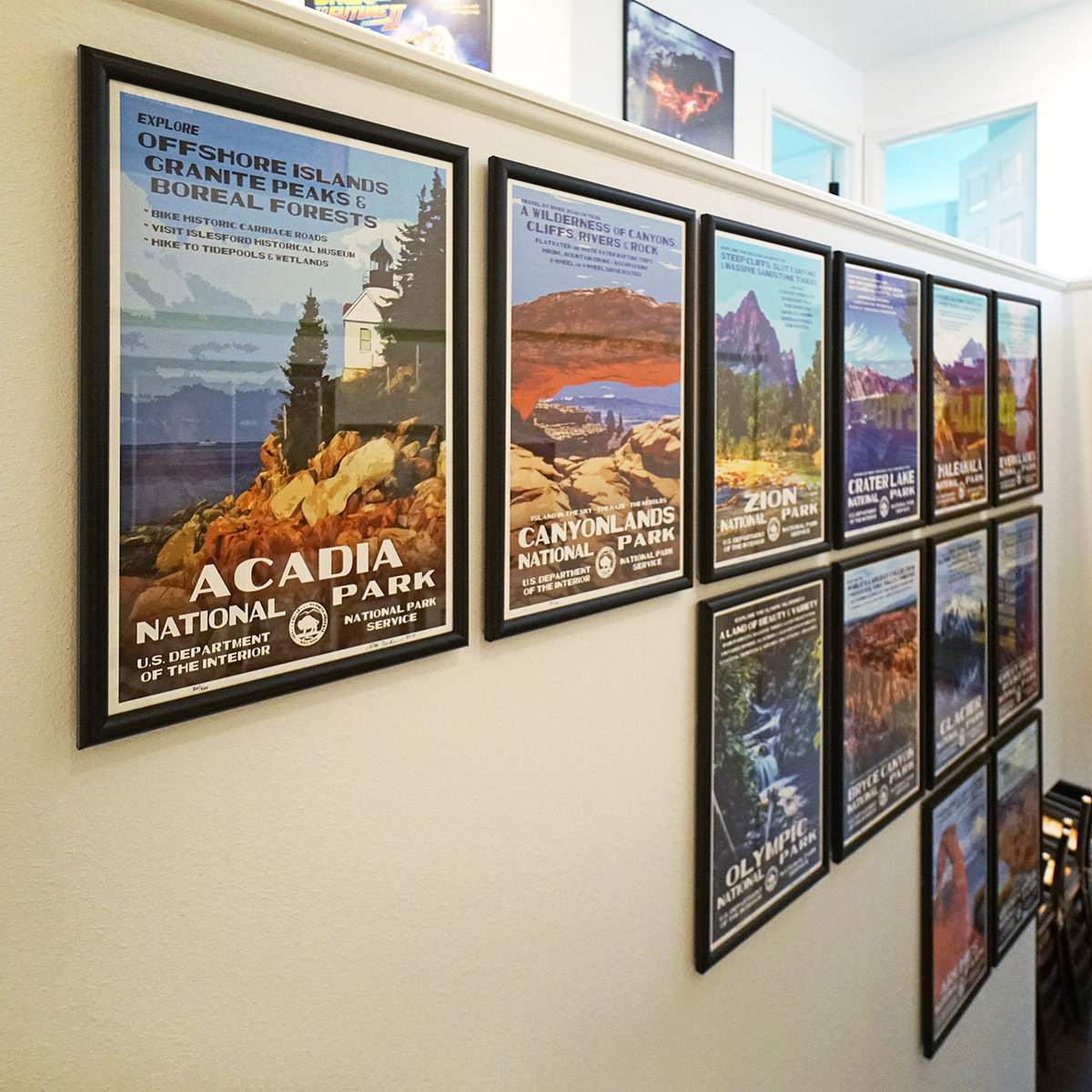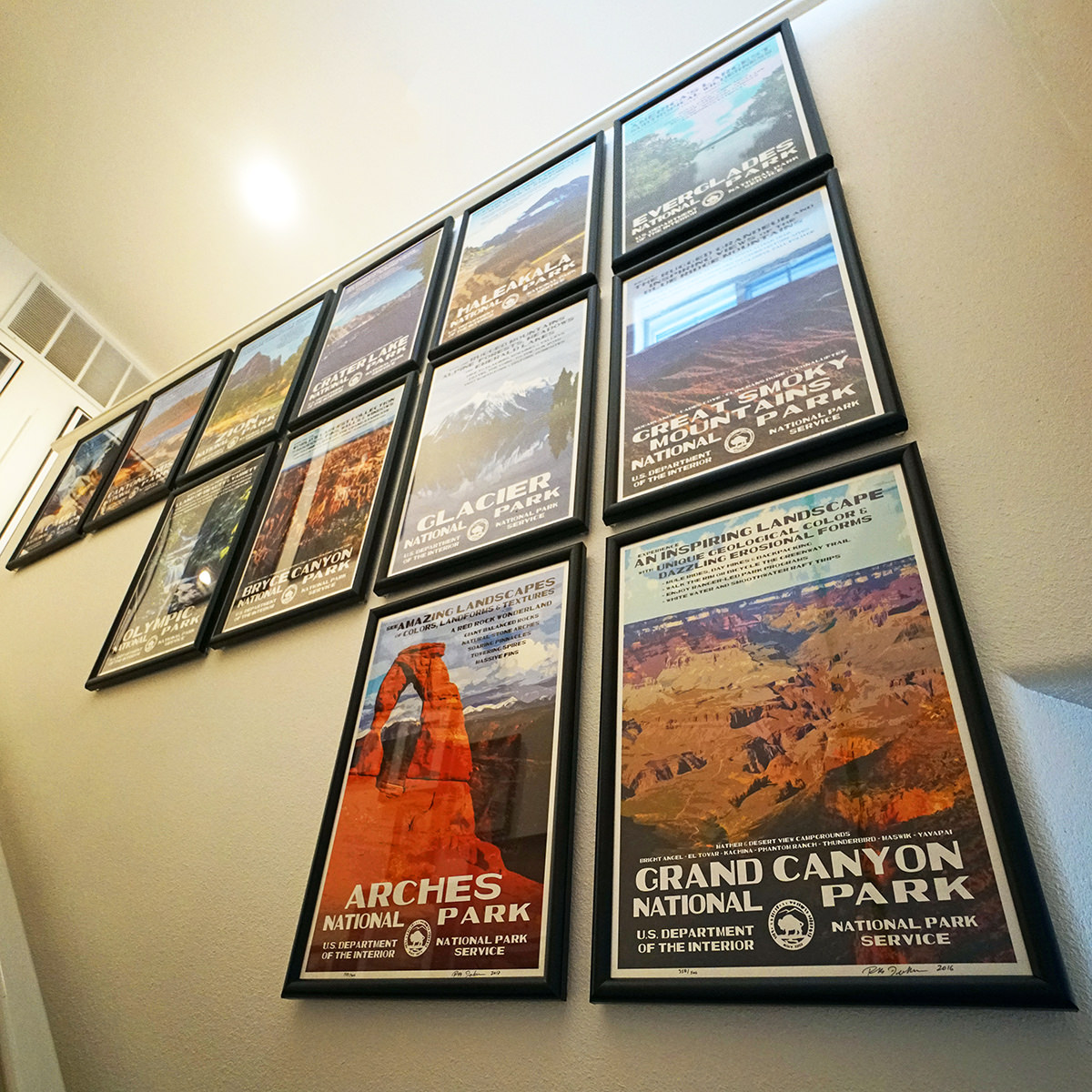 I think I can squeeze in two more... but I worry about the frames ending up too close to the handrail. I guess we'll see once I've visited more parks.
Oh... and if you want to grab some of Rob Decker's beautiful National Parks posters for your own home, they're on sale over Labor Day weekend at his site, so now's the time to do it!
And... speaking of hanging... I finally found a print I like for my guest bathroom that fits in with the Robert Lyn Nelson underwater posters I've already got in there...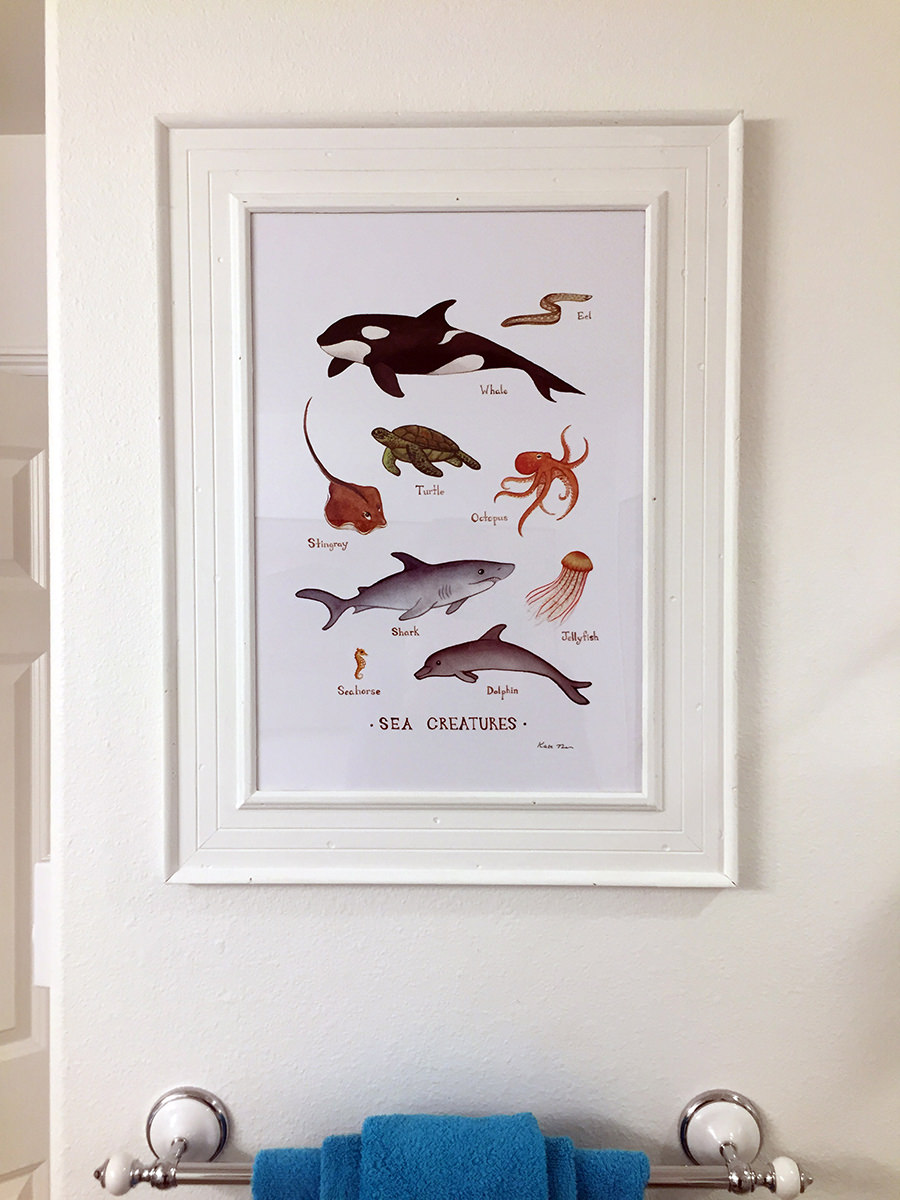 Kind of nice to have artwork and photos in my home that are by somebody other than me!