Rather than focus on the hideous events from another tragic day in this country, I thought I'd search for something positive about the good ol' USA that doesn't fill me with overwhelming dread and embarrassment.
I didn't have to go far.
I recently got a notice that Rob Decker is having a killer sale through the month of August on his incredible US National Park posters. There are many people/companies creating these, but Rob's are my hands-down favorite (he studied under Ansel Adams!). He bases the designs on his own photography, and crafts them in the style of the old-time WPA Federal Art Project posters that were made in the 30's and 40's. They are magic...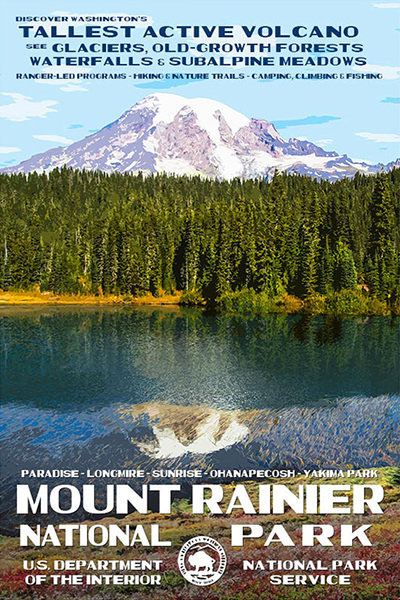 Artwork © Rob Decker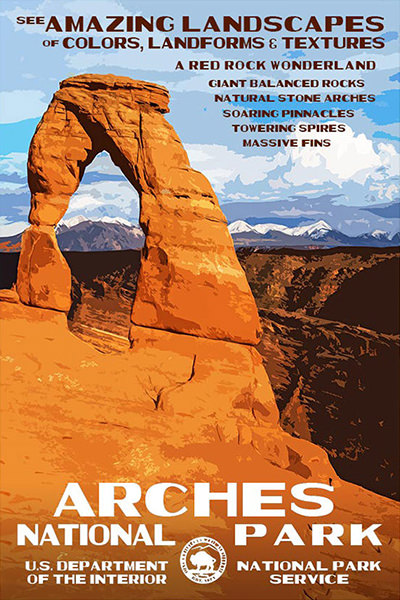 Artwork © Rob Decker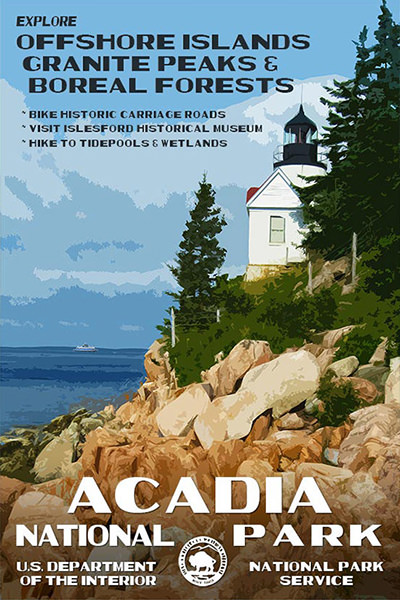 Artwork © Rob Decker
All of these gorgeous 13×19 posters are signed/numbered limited editions and usually retail for $30 each (which is a total bargain)... but with his sale, you can pick them up for as low as $20 each!
Talk about something Americans can be proud of... our incredible 59 National Parks are national treasures and truly showcase America the Beautiful. I visit them whenever I can, and have plans to visit more in the near future. Here's my list with a check next to the park posters I own (click on a National Park to visit its Wikipedia Page)..
Just for fun, I mapped them all out in Google Maps here...

Rob plans on eventually releasing posters for all 59 National Parks, so hopefully Hawaii Volcanoes, North Cascades, and Redwood will be added to my collection soon!
In the meanwhile, I rearranged my stairwell wall so I can fit my recent purchases into my collection...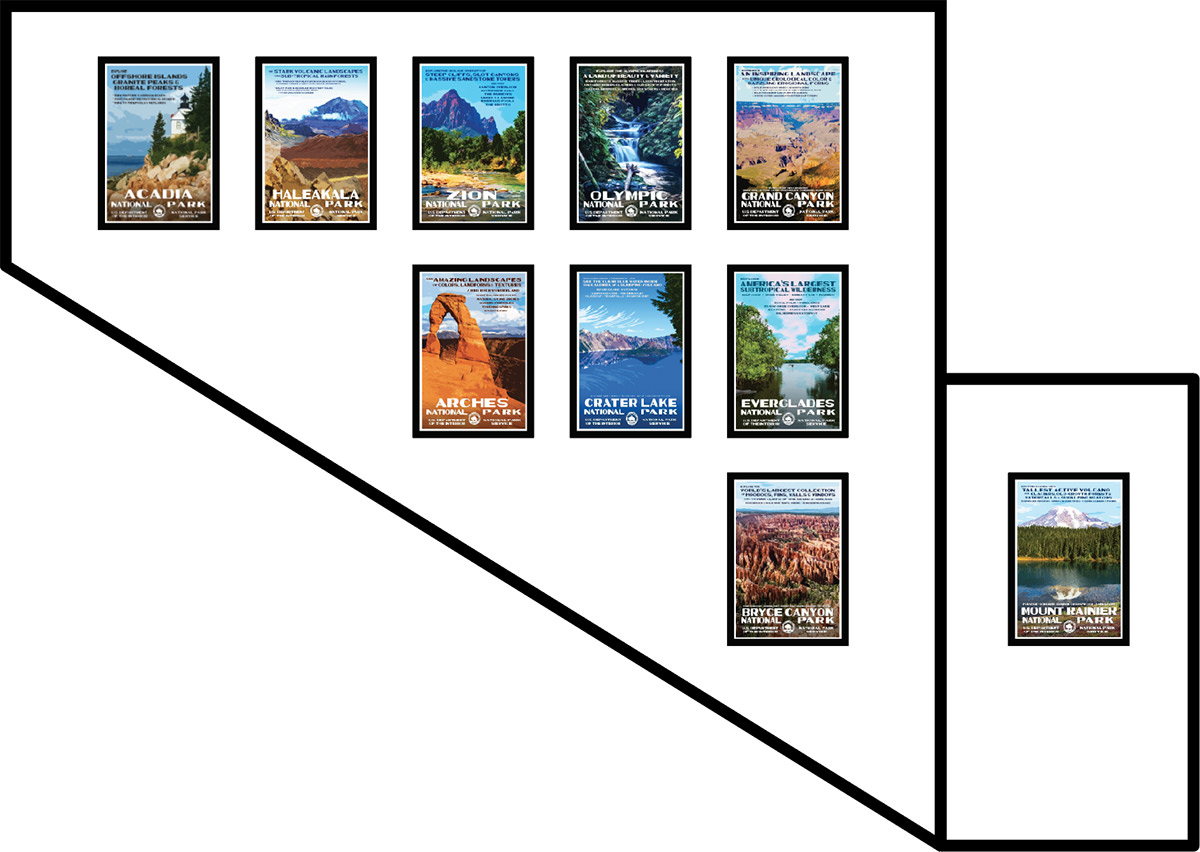 Annnnd... my wall is full now! As I visit more National Parks, I guess I'll have to add any new posters to my office the cat's room walls.