It's funny what you remember as you're looking through old travel photos.
As an example...
I took a Mediterranean cruise that was incredible. Wonderful visits to Barcelona, Tunisia, Malta, the Italian coast... all amazing sights with plenty of amazing memories. But what I also remember? When I was waiting in line at the airport check-in how I overheard a passenger at the adjoining counter say "Sorry"... because the airline agent was trying to pull his suitcase around the podium, but it had a wheel missing and made a loud scrrrrape across the floor. The guy standing behind him said "Jeez, might want to buy some luggage that'll stay in one piece!" He said this while looking up to the ceiling, directing his words to nobody in particular.
Except any idiot could tell who he was talking about.
The man with the broken suitcase turned around and said "It was all I could afford."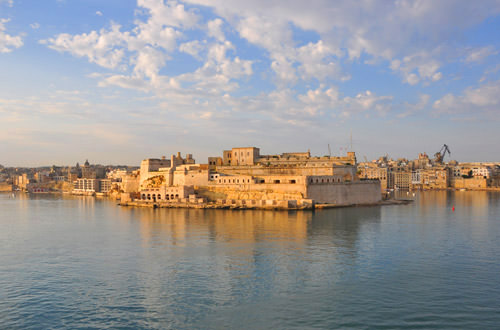 I thinks about that moment a lot. And a part of me wonders... Where was the guy with the suitcase going?
Was he on his way to some exotic location for a vacation?
Was he flying for a job interview?
Was somebody in his family sick and he was rushing to be by their side?
I don't know.
All I do know is that he was doing the best he can to get by with his busted-ass suitcase. And if he was having a happy day because he was going on vacation, he didn't deserve to have it ruined by somebody being an asshole. And if he was having a sad day because this trip was to go to a funeral, he didn't deserve to have it made worse by somebody being an asshole.
Which begs the questions... why are people compelled to be assholes to people they don't even know?
If we could answer that question, we might all be able to get along with each other better.
We all have our baggage, after all.