I have a headache.
Which is actually a good thing, because it gives me an excuse to blow off work and re-watch Game of Thrones Season 6 in anticipation of Season 7 arriving in a couple weeks.
I love this show. Love it.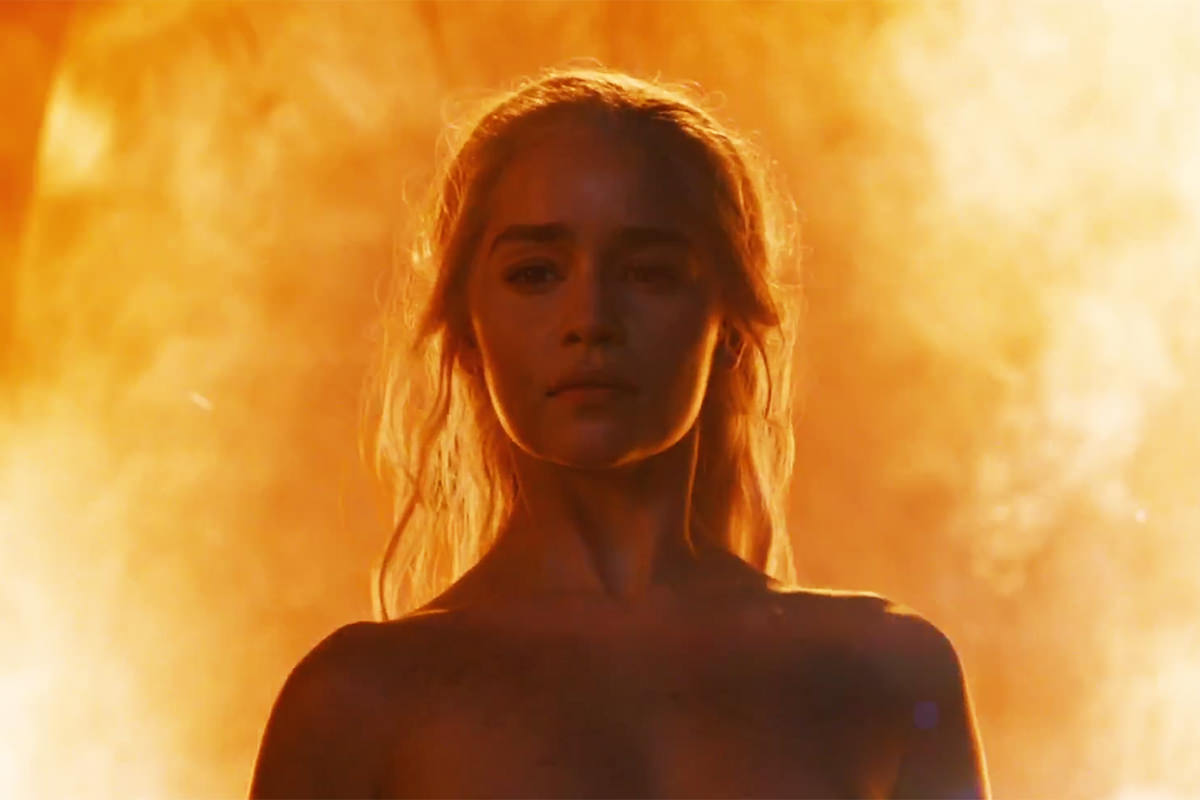 Daenerys Stormborn of the House Targaryen, First of Her Name, the Unburnt, Queen of the Andals and the First Men, Khaleesi of the Great Grass Sea, Breaker of Chains, and Mother of Dragons... after seriously fucking up somebody's day.

As I watch Season 6 and it just makes me want to start all over again from Season 1. Again. Because I've already done this at least twice. The show is that good. Some episodes... specifically Season 6, Episode 9, are better than most movies that get released.
And so... I'm going to spend the rest of the evening wishing I could go into a medically-induced coma until July 16th.