A while ago, I saw this amazing BuddhaCat statue at Pier One. I wanted it immediately so I could add it to my Buddha statue collection, but it was $40 and I couldn't justify the cost.
Then today I got a 25% Off coupon in a Pier One email and decided to run and get it... even though I still couldn't really afford it. But let's face it, the thing would look great on my new desk.
And so...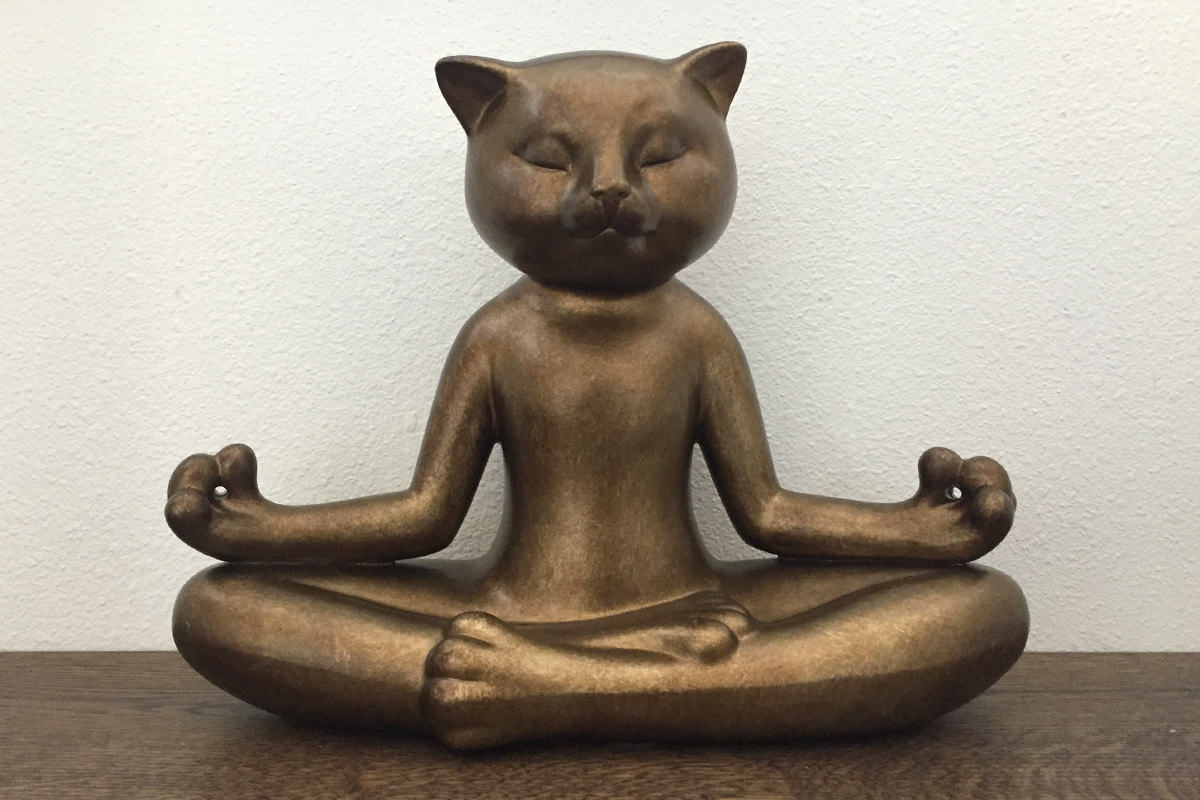 My desk is just across from a part of my collection, so BuddhaCat is right at home...
He's kind of big, but still fit easily behind the desk pad I got at IKEA on Friday...
The cats wasted absolutely no time investigating their new cat companion...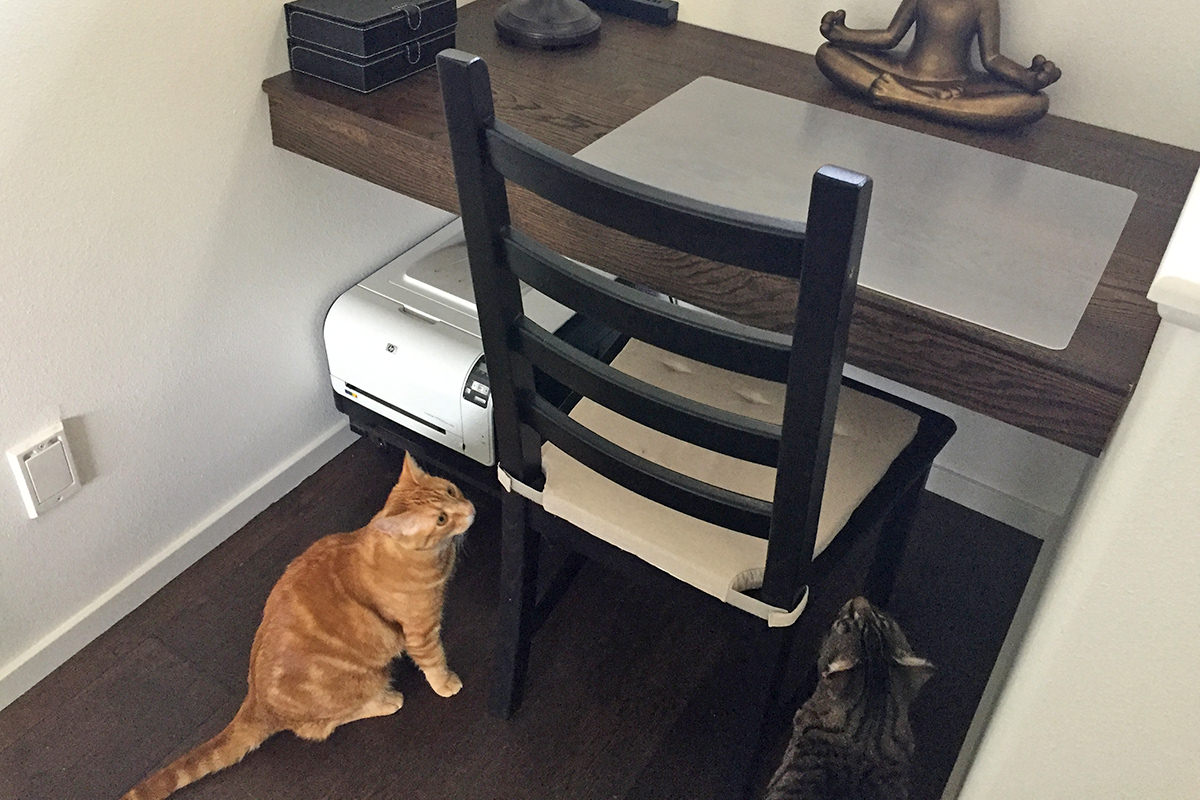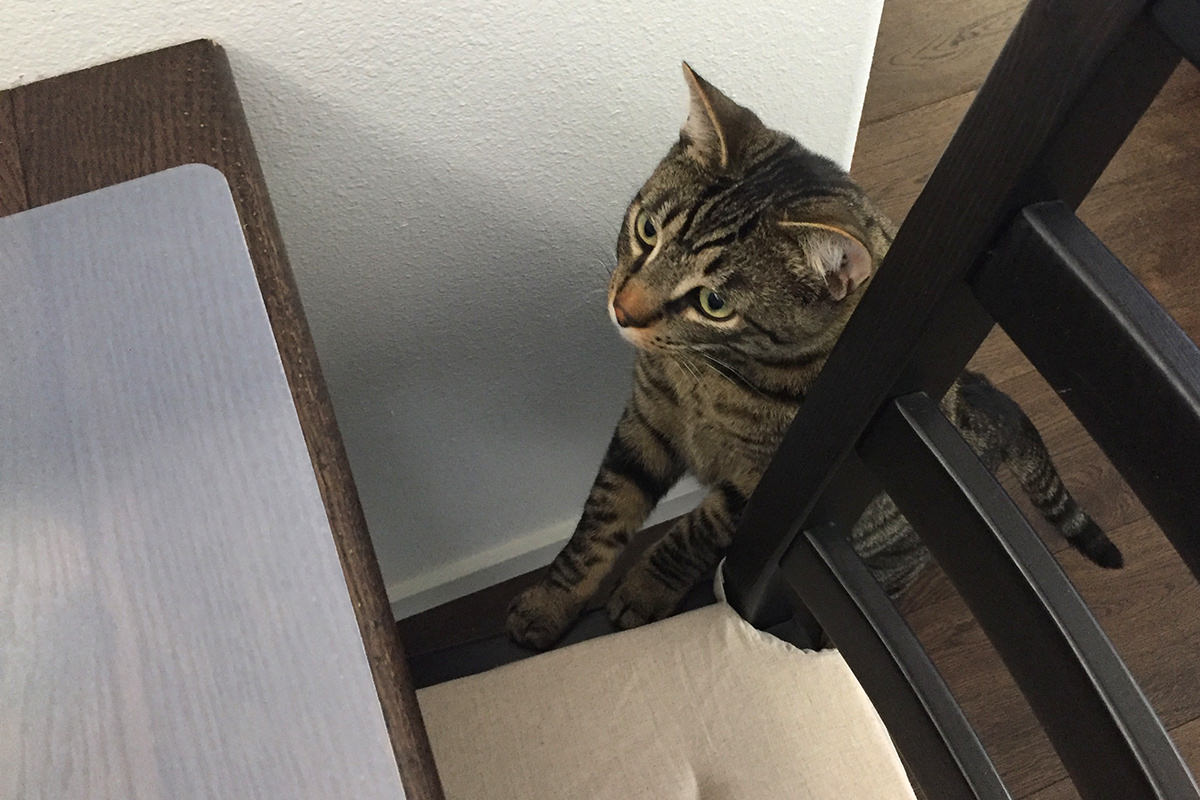 I must admit that I'll kind of miss having BuddhaCat as my co-pilot though...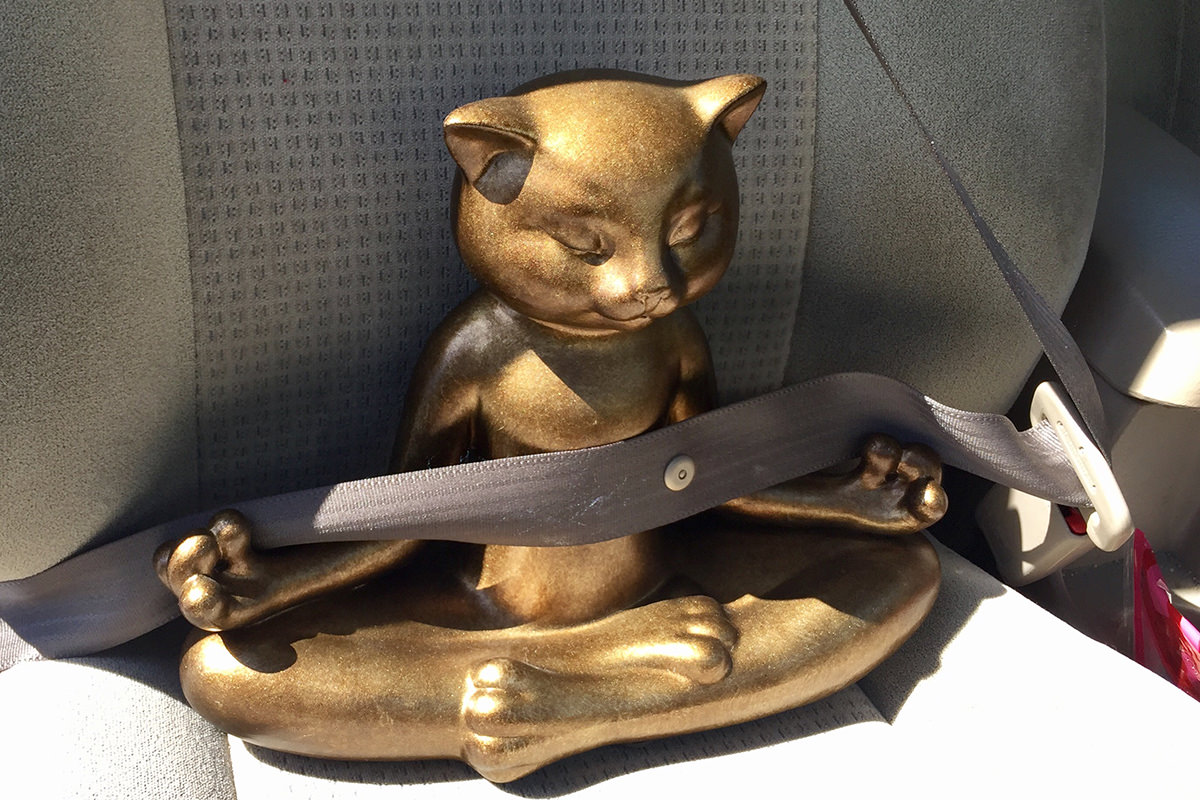 So pretty in sunlight.
Okay then... just so long as I don't run into BuddhaKitten somewhere, I should remain financially stable through the end of the month.
Assuming I eat nothing but peanut butter sandwiches and ramen noodles until then, of course.