Shedding.
It's the one part of having cats I could really do without.
Because, let me tell you, Jake and Jenny have really stepped it up a notch when it comes to the amount of cat hair that's blowing through my home. I vacuum and vacuum and dust and dust but there is still loads of the stuff in every possible nook and cranny.
Which is why my most favorite thing ever is now THE FURMINATOR!
It pulls dead hair off a cat like a magnet and, while it doesn't eliminate cat hair in my home completely, it has drastically reduced what I'm having to vacuum up.
At least it was... for Jenny, anyway. She used to love it, but now she's resisting it. I've had to go back to a "regular" cat brush. Not nearly as effective, but it's better than nothing. And she loves it...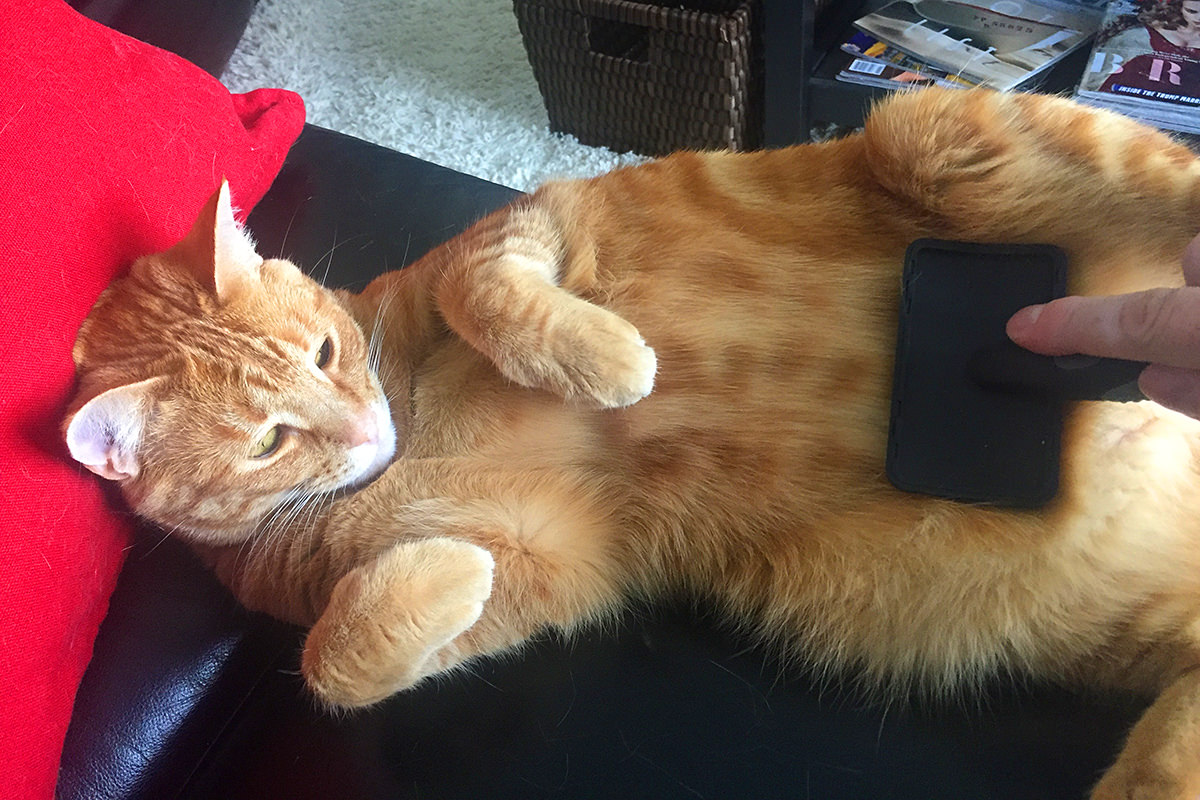 You know it's good when she wants her belly brushed.
Every once in a while I will assault her with The Furminator because she so desperately needs it. Hopefully one day soon she'll be back to loving it again.
Maybe if I get her high on catnip before Furminating her? Jake isn't much affected by the stuff, but it makes Jenny go nuts...
If there's good news to be had in the shedding department, my cats spend most of the time out in the catio as of late. They are out there from sun-up to sun-down most days. The sights, sounds, and smells are vastly more entertaining than what they can find inside the house...
By far the most exciting part of their day is when visitors stop by. Sometimes random dogs drop in, which is always exciting. Jenny wants none of it, and come charging in the house. Jake, on the other hand, is unfazed. Jenny doesn't have a problem with other cats though. Even when Fake Jake is being aggressive, she doesn't get to riled up anymore...
And speaking of Fake Jake...
The poor guy just wants some attention. Some days when I get home from work, he's over in the neighbor's driveway just meow... meow... meowing. My heart goes out to him, so I always call him over to get some pets. But no matter how long I spend with him, it's never enough. He always waits at the door wanting more...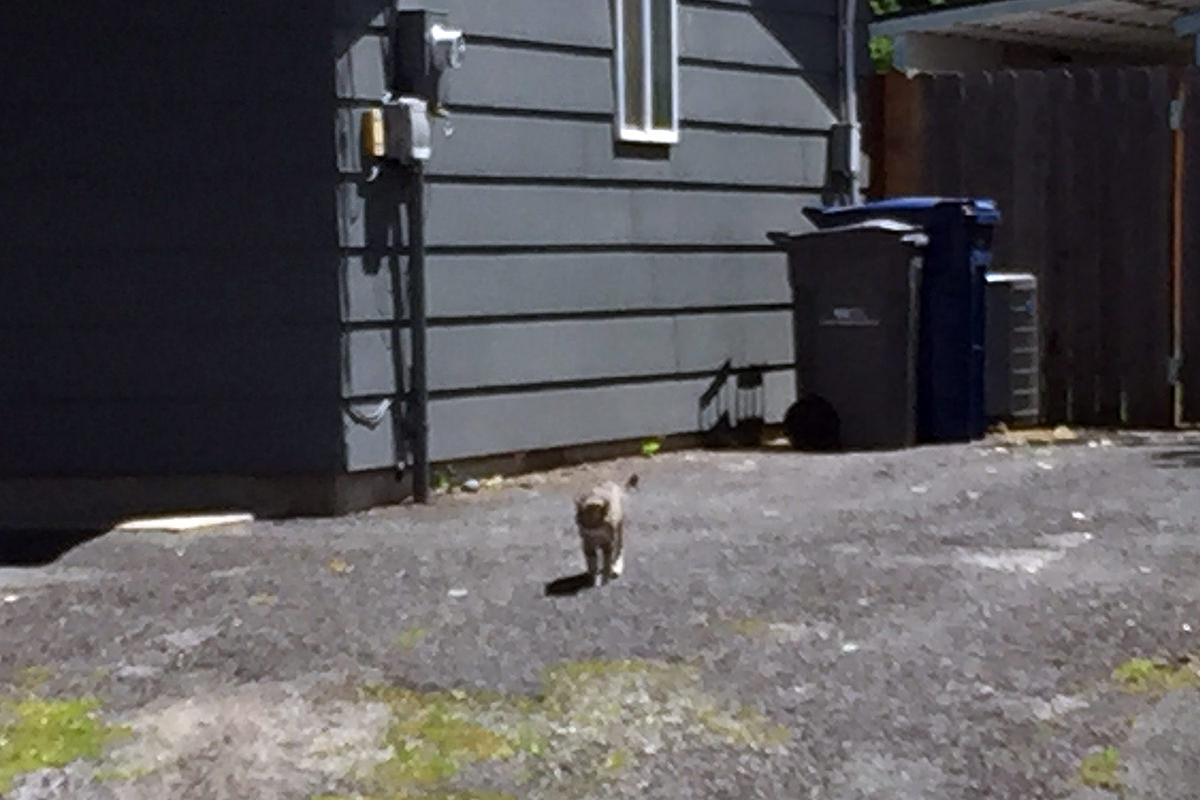 This past week Fake Jake came over for some love while I was unloading groceries. After petting him for five minutes or so, I turned around and saw Real Jake glaring at me from the screen door. I was caught red-handed spending time with another cat, and he was pissed.
In proud cat dad news... Jake's diet has been paying off. He's down a pound since I changed to indoor food and started restricting his access to food! He's still a lovable lump of a cat, but somethings never change...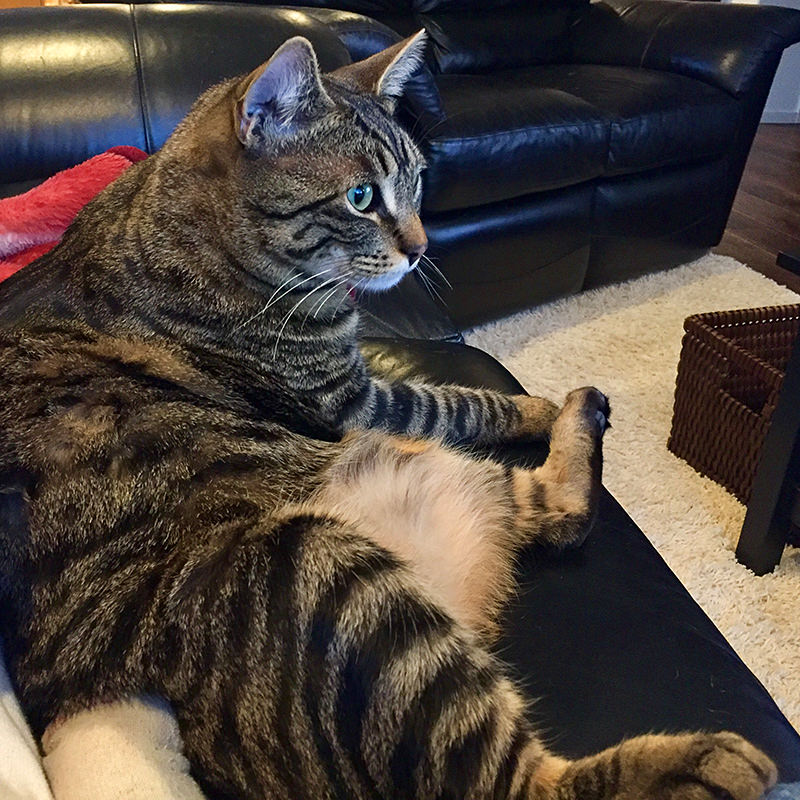 And... that's about it for cat news this week.