Jake has started thinking he's the Alpha Cat of the house.
I don't know when the shift occurred, and it's not always consistent, but it's as if he realized that he's got four pounds on his sister and decided to take advantage of it. Sometimes. Other times he just can't be bothered...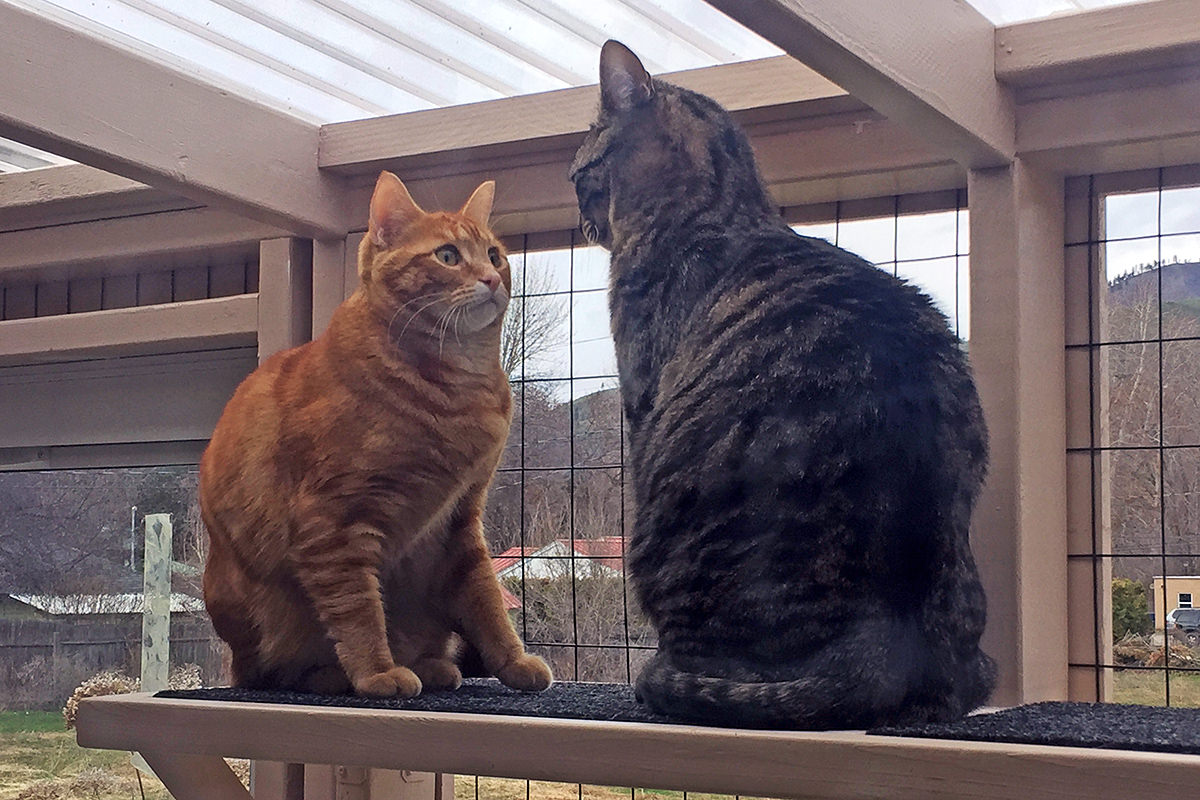 Jenny was birdwatching and Jake snuck up on her. Surprise.
Mostly this Alpha Cat mentality manifests itself on the kitty tower.
Jenny always wants the top perch. If Jake's already on it, she'll take a lower perch, but it's the top one she prefers. Jake doesn't care which perch he's on. But 50% of the time when Jenny is on the top one, he'll knock her out of it just because he can. Sometimes she'll fight him for a little while, but eventually she relents.
This is not to say that Jenny is putting up with Jake's delusions of grandeur. She not only stands up to him when it suits her, she is not above jacking up Jake's shit on a daily basis...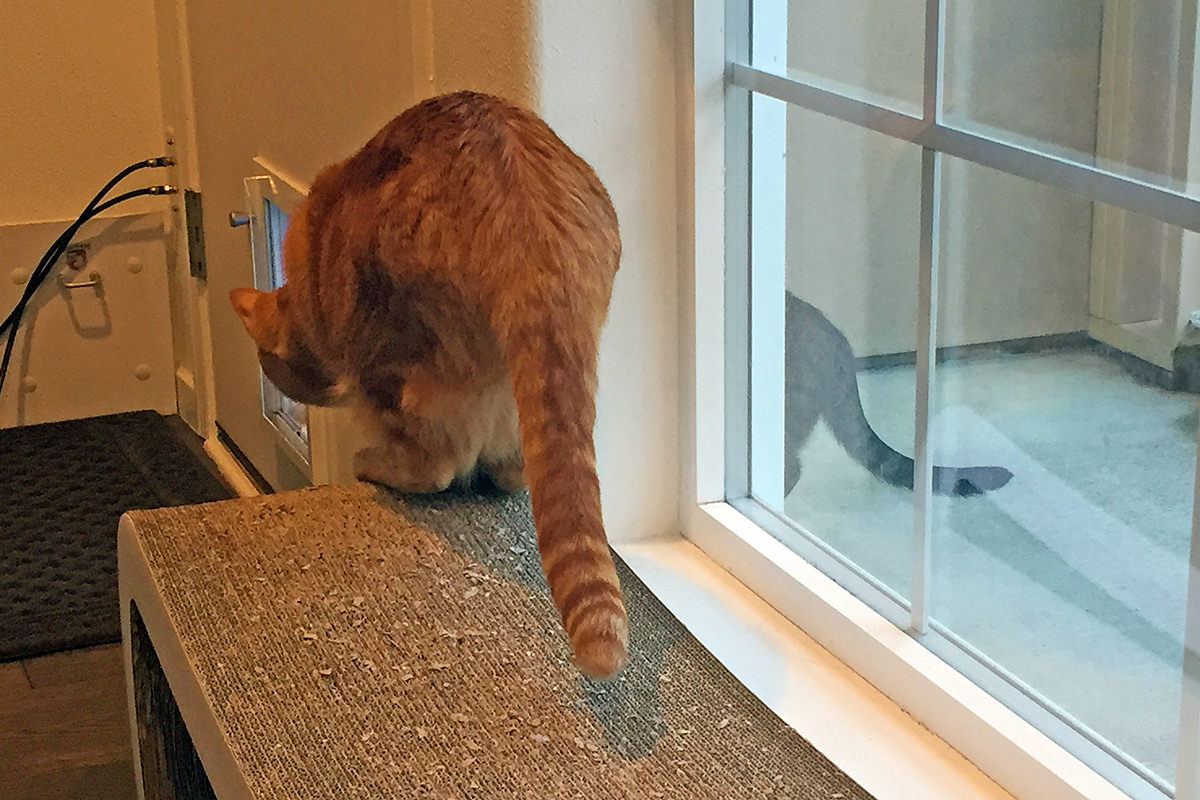 She ended up nailing him good... he didn't know what hit him.
I just feel lucky that they still get along.
Needless to say, as the weather gets better and better the cats are spending more and more time out in the catio. They're even napping out there when the sun is shining. I only hope that if Jenny pukes from the bugs she's eating, that she pukes out there as well.
I think next weekend is the weekend I set up the garage as my wood shop. Then I'll be adding even more catio fun. The construction of which will be fun for me too.