And so we're in the middle of yet another winter storm warning.
It's strange. I haven't seen this kind of snow in a long time, and yet... it's still not what it used to be. When I was a kid, we could literally tunnel under it from yard to yard. When my mom was a kid, she could jump off the roof into it. And yet... still a lot of snow.
The pile of snow in my yard is massive. Over five feet tall now. Not all of it is from my driveway though. The neighbors apparently think that all the snow on the street should be piled up in my yard as well. Here's what it looked like on Monday...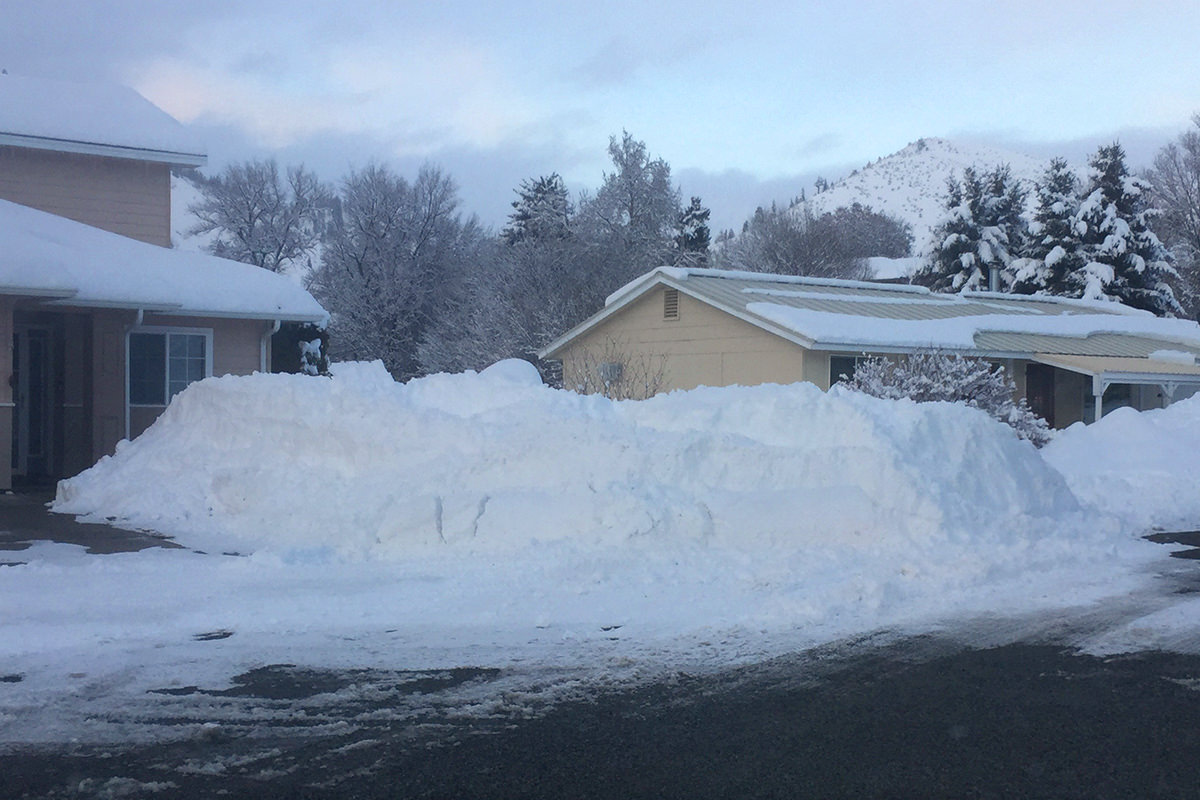 There's probably been a foot more snow since then. Here's the view out my kitchen window...
The cats love it though.
When it's snowing heavy, they're out in the catio batting at the snowflakes as they fall. When the snow spills in through the fence, Jake likes to lick it like a snowcone.
Tomorrow an ice storm is forecast, which is terrific news for driving on already-hazardous roads.
When I came home from work this evening, the streets in my neighborhood had not been plowed. Which means you have to go slow and work your way through. What you don't want to do is stop, because then you run the risk of getting stuck and not being able to start again.
Usually this is no problem. But when I turned onto the street that leads to my street, a woman was out shoveling with her dogs. Dogs that decided to run in front of my car. Needless to say, I was pissed. Control your fucking animals. I slowed down as much as I dared in an effort to work my way around the idiots, and nearly got stuck twice.
So when I turned onto my street and saw another dog out, I decided I wasn't stopping. I was going slow enough that the fucker could just get out of my way. Except he didn't, which led to me laying on the horn and nearly getting stuck again.
Why in the hell do people get a dog and not fence them up or keep them inside so they don't get hurt?
If this happens again and I end up getting stuck, I'm going to track down the owner and THEY can come shovel my car out of the street. I ain't doing it.
Welcome to my winter wonderland.