For about a month now, I have been turning the thermostat down in order to save money on my electricity. Heating is by far the priciest contributor to my bill, so I thought it was worth a shot. I never minded adding a couple layers to stay warm... but eventually couldn't take having cold fingers while working, so I relented and went back to a more sane thermostat setting.
The cats never seemed to care one way or another about the lower temperature. Them having fur coats and all. But they don't have to worry about their fingers getting cold while they type.
They don't do much typing on their iPad.
I was reminded of this when I found an old memory card and ran across some photos I took of Jake and Jenny when they were kittens. My favorites being them goofing around on a video game made for cats...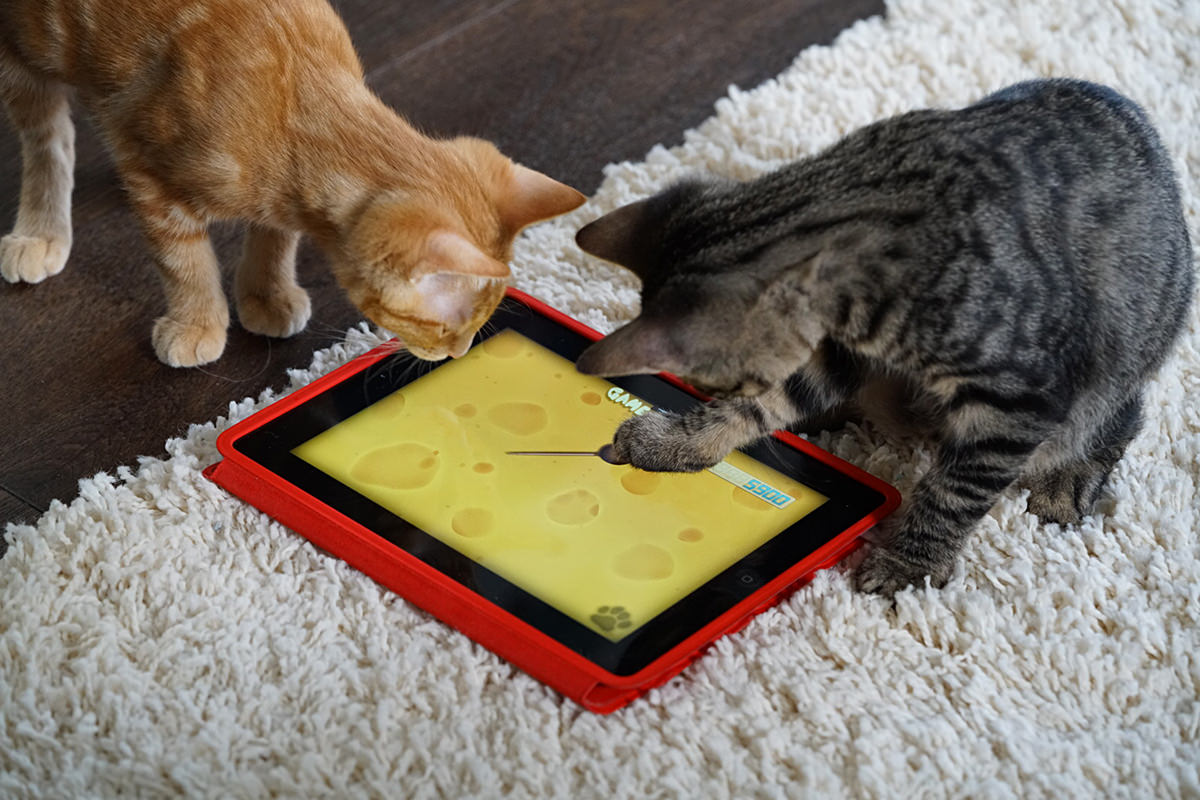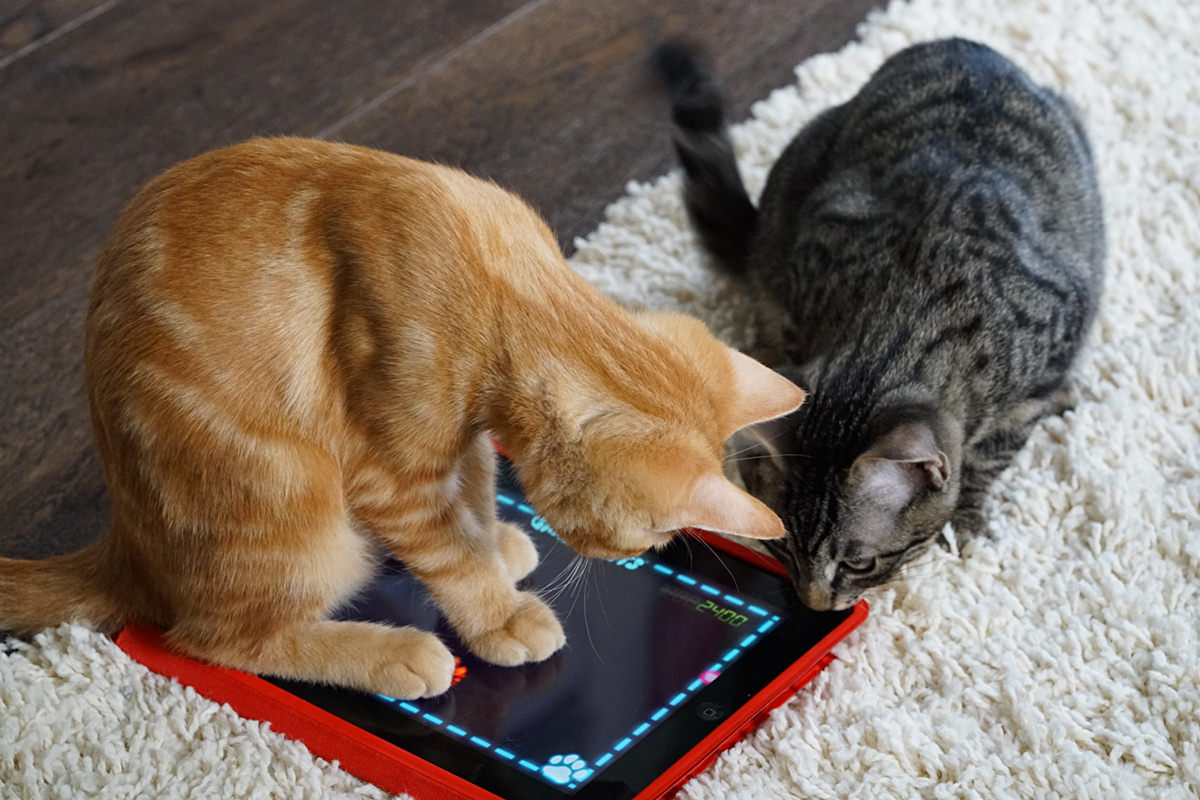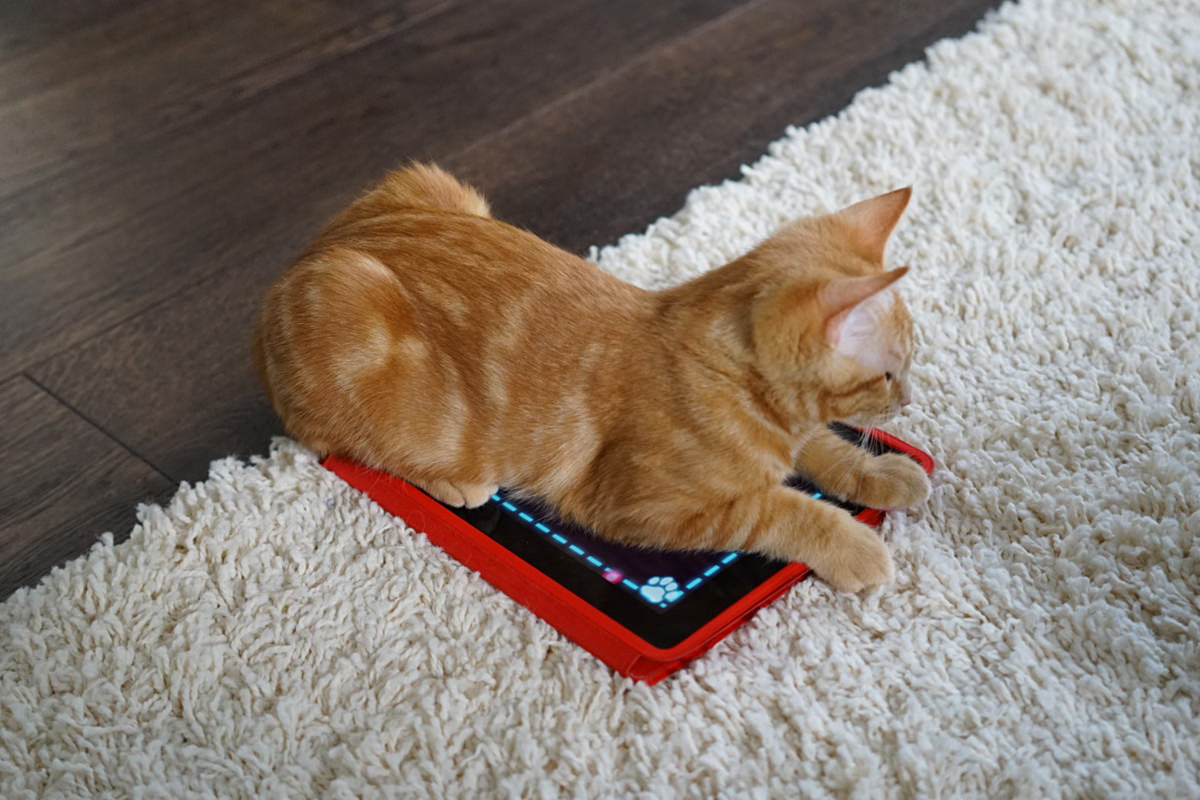 Jenny is an all or nothing kind of gamer.
Jake would rather sit around being handsome than play games...
Some things never change.