Just what you were hoping for... another entry about my cats!
This time of year that's about all that's happening for me. And so...
This is handsome Jake when he's laying on your lap being petted...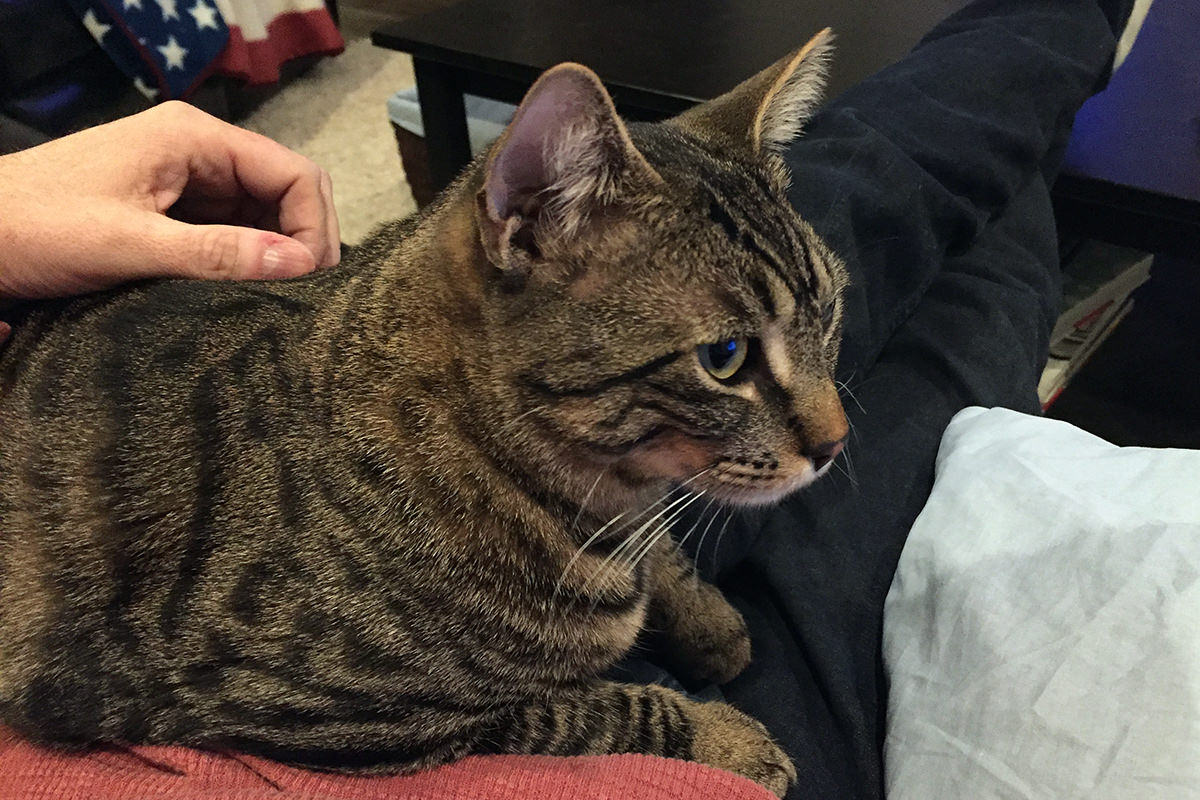 Here is what happens when you stop petting him so you can take a picture...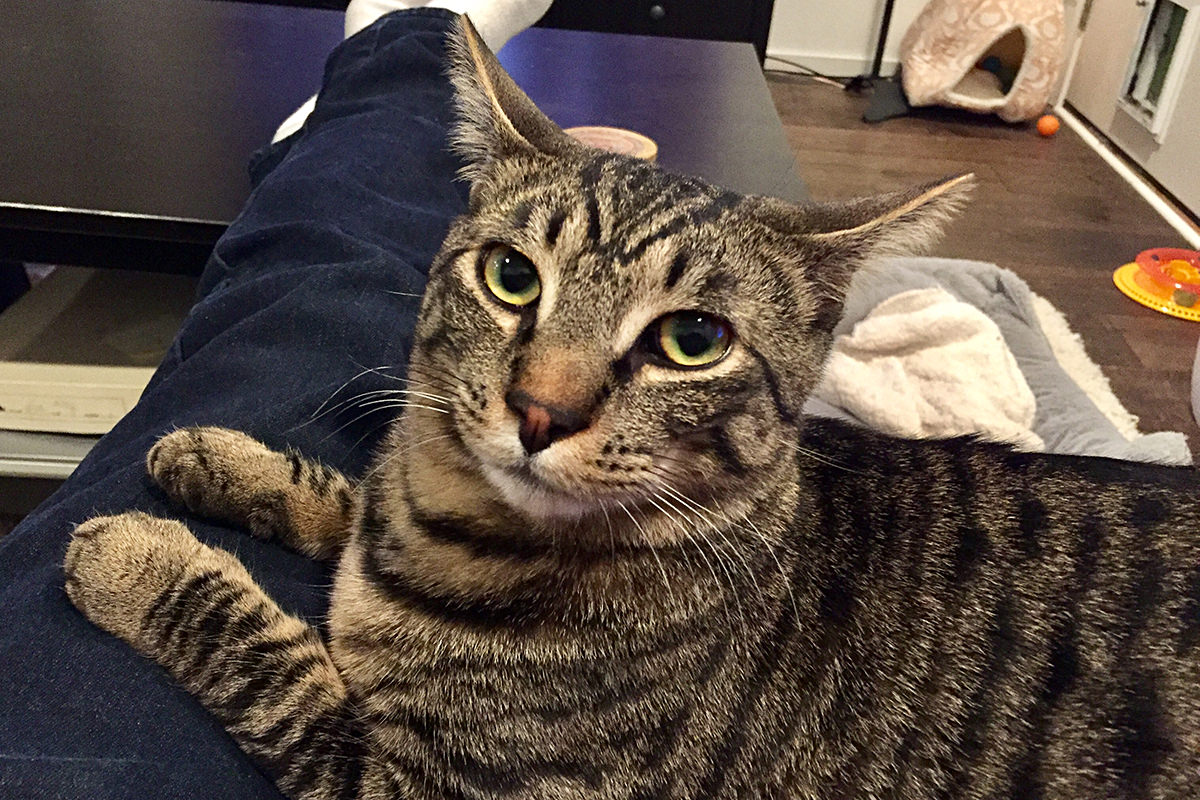 If he had a knife... he'd cut a bitch for sure. Which is why I'll go back to petting and photographing at the same time...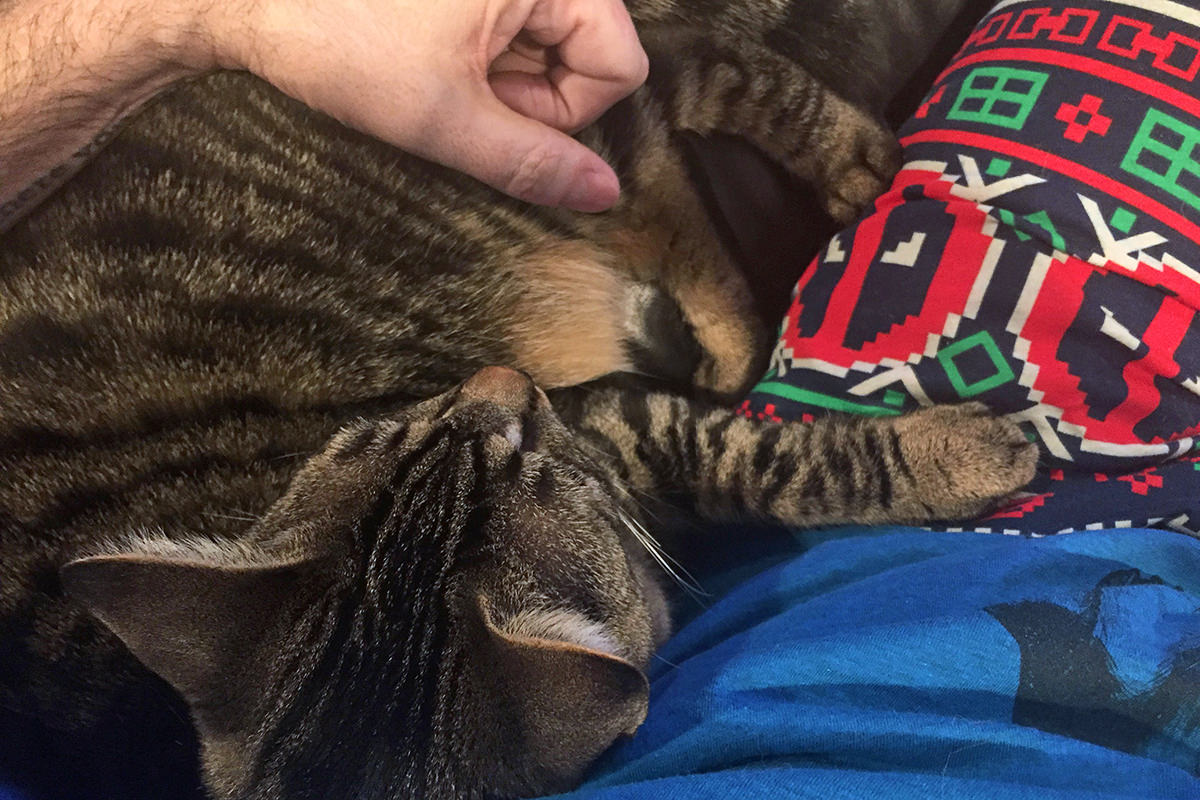 And I guess I should stop working when Jake wants to be petted. It never works out anyway...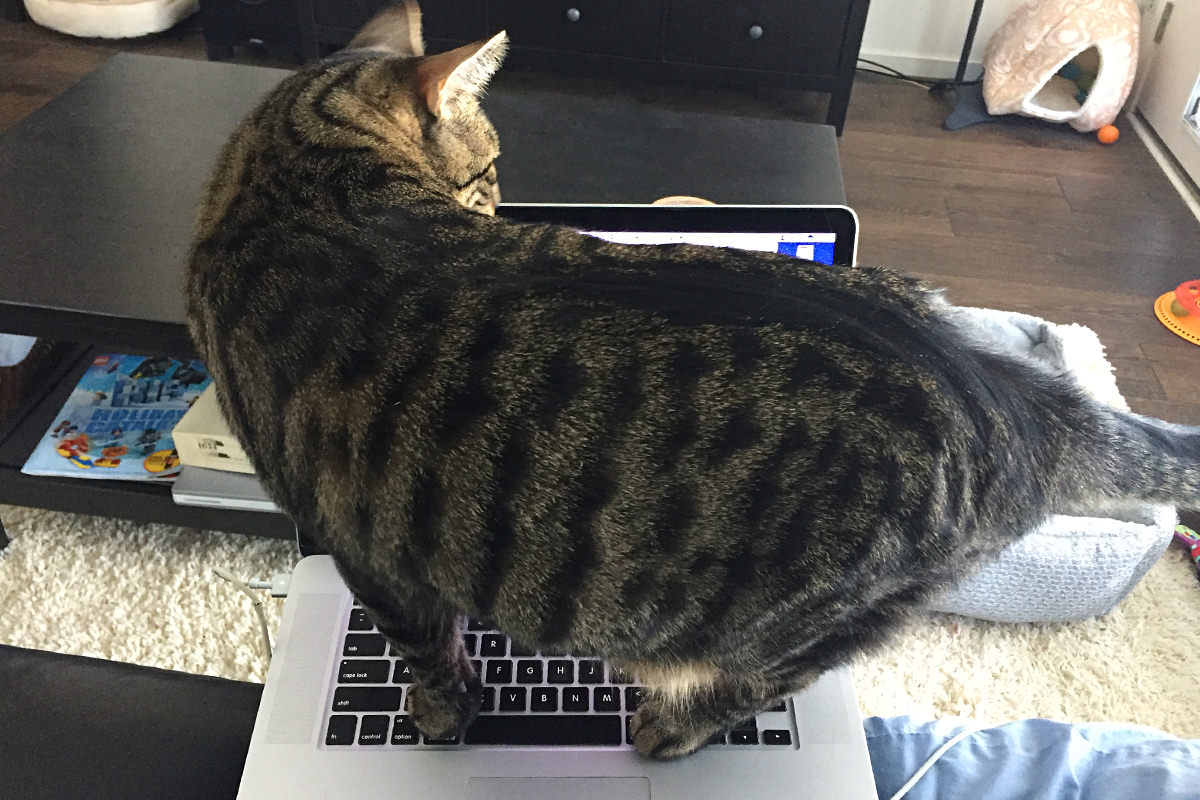 Jake can't help but be irritating. The minute I leave the house, he's all over the kitchen... the one place he's not supposed to go. I finally installed an alarm that sounds if I'm out of the house and there's movement in the kitchen. It works great. Here's the security cameras catching Jake two seconds before the alarm starts blaring...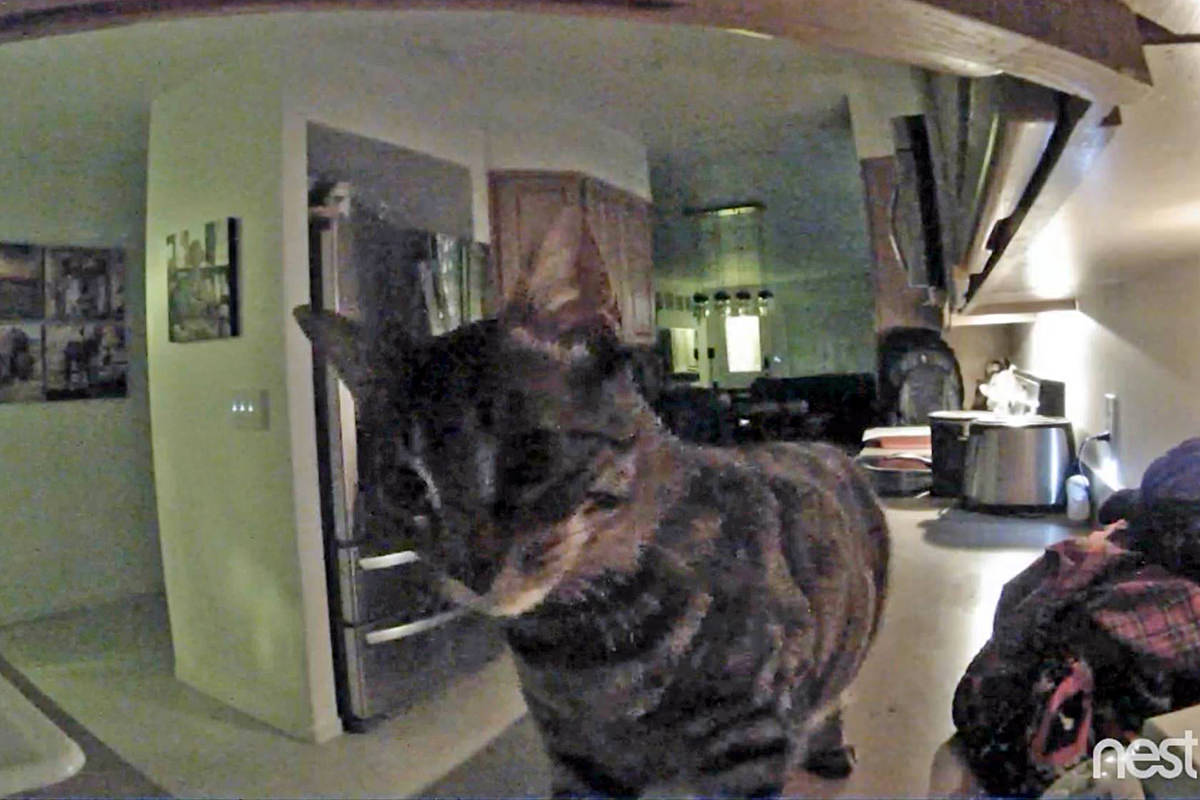 I'd post a photo of him while the alarm sounds, but it's just a blur as he high-tails it out of the kitchen.
Jake isn't just irritating to me... he's also irritating to his sister. A while ago she brought up Jake's stuffed lion toy as her morning tribute. Jake was upset about this, and threw himself down next to it. Jenny, not dissuaded at all, snatched the lion and ran back downstairs with it. Jake, of course, tore off after her. A few minutes later, Jenny came sulking back, then threw herself on the window perch to pout...
I didn't know what was bugging her until Jake came back up with his toy lion in his mouth. Apparently he snatched it back...
As for Jenny... she's still as adorable as ever. When not pummeling her brother for irritating her, she's been spending a lot of time out in the catio...
She's also taken to hogging the blankets on my bed. I started rolling them back so she wouldn't lay in the middle, preventing me from being able to get in. So now she just lays on the roll of blankets...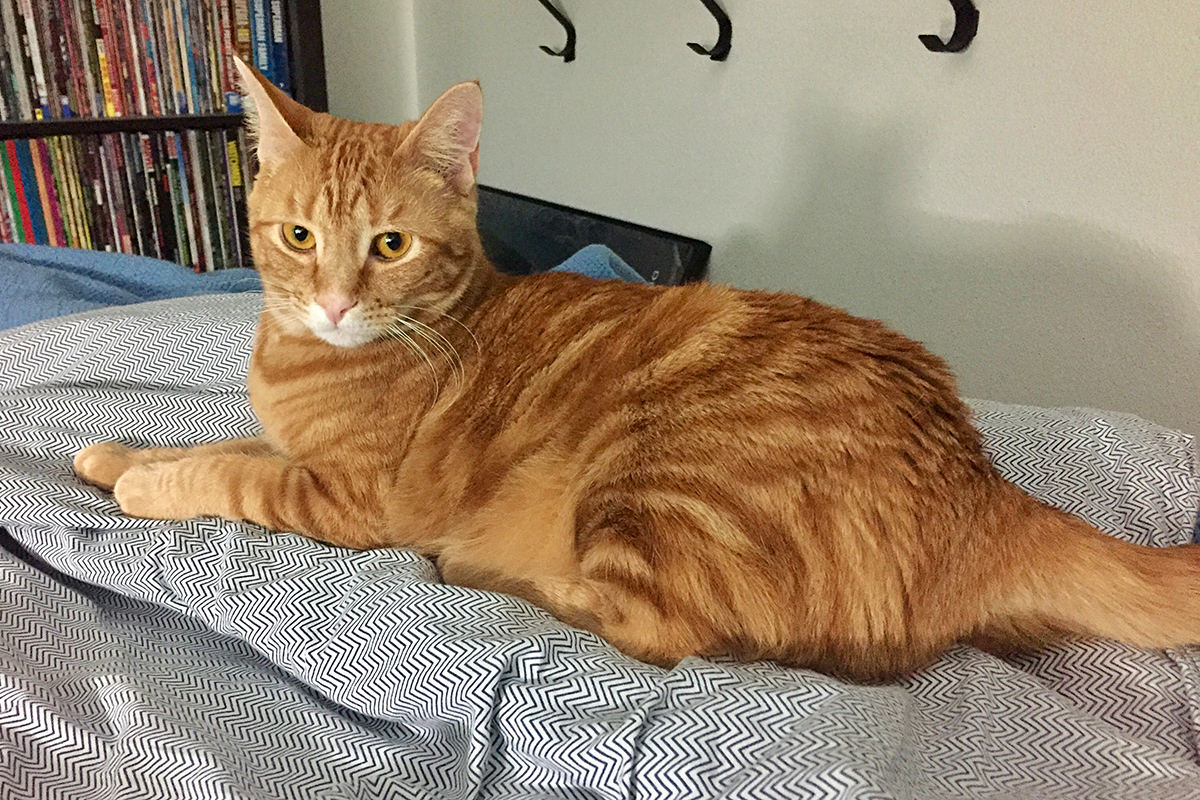 Every morning Jenny drags toys upstairs as a tribute in exchange for breakfast. Or at least I think that's what she's doing. And now she's going overboard with it... bringing up an abundance of toys. I think she's trying to build an altar to the cat-god Bast.
And every morning I kick all the toys back downstairs so she has something to do the following morning.
Except a couple times now, she's having none of it. She barricades the steps so I can't kick the toys anywhere...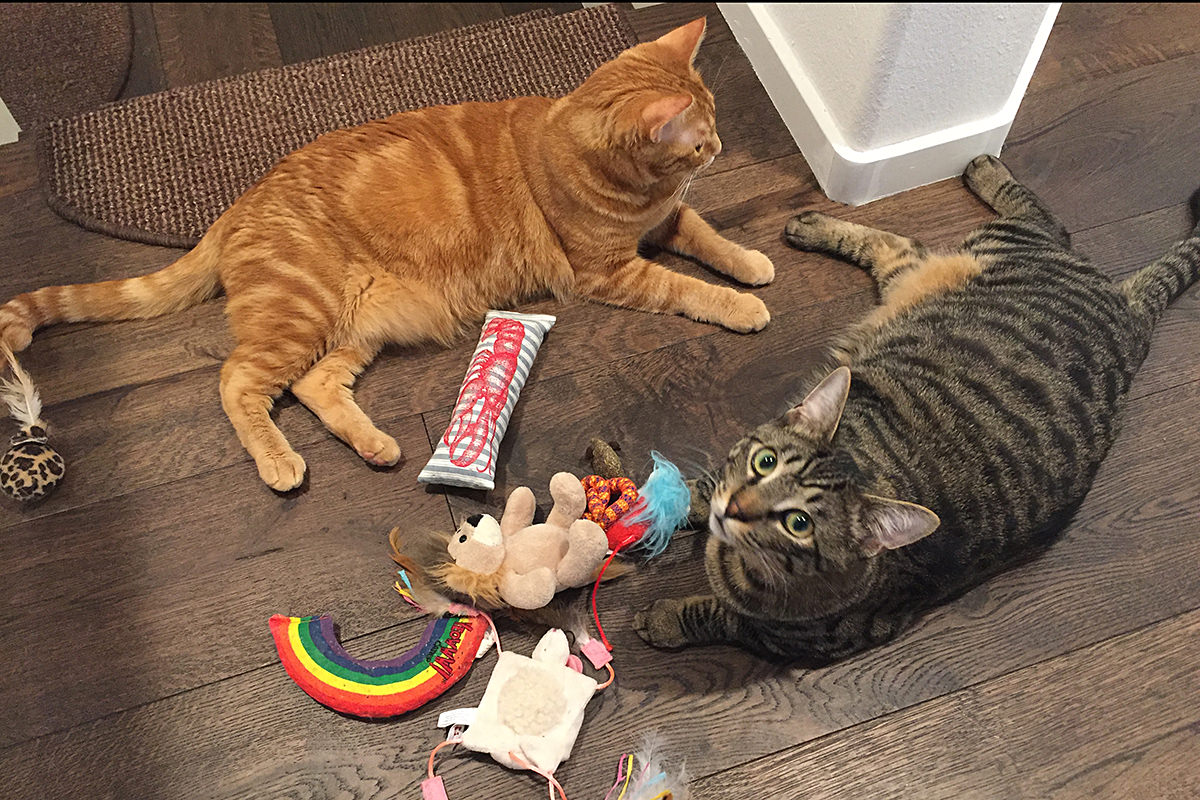 Typical.
And now I suppose it's time to go to bed.
Assuming the cats will even let me in my bed.