I don't know that I got sick, per se... but the effects of all day travel just to go through all day work and then cap it off with another bout of all day travel has taken its toll.
This morning when I got to work I had trouble sitting at my desk. It always felt like I was about to fall over. So I caught up as best I could then ran home to sleep. But couldn't actually get to sleep, of course. That would be too easy.
Welcome to my day of doing nothing.
When I've so much to get done that doing nothing is the worst thing I could possibly do.
Great news for the cats though.
Jenny loves playing fetch. She'll grab a toy (her favorite being Pink Mouse) and drop it on me so I'll toss it out. Then she'll go pounce on it with all the fierceness she can muster and bring it right back...
After about 20 minutes I accidentally threw Pink Mouse under the entertainment center where she couldn't get to it. I thought I was too lazy to go get it, but then Jenny started knawing on my wallet...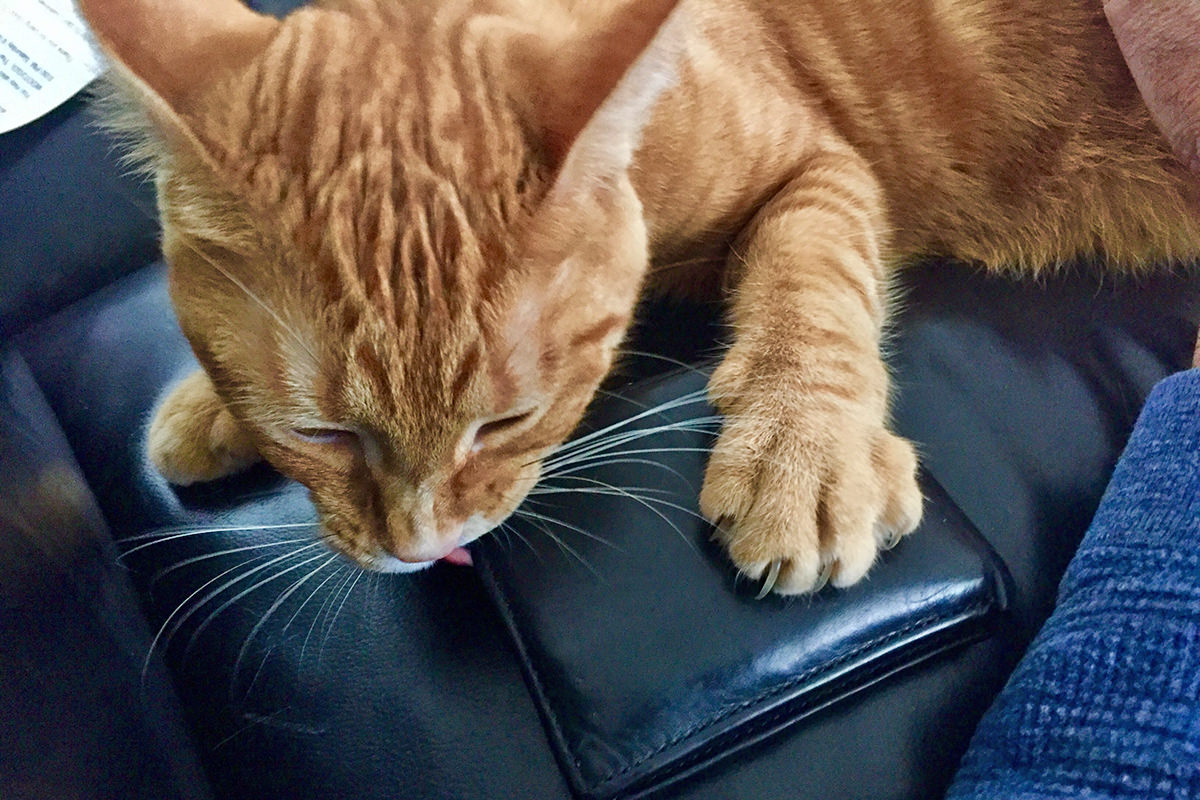 Message received.
So I drag myself off the couch, move the furniture, retrieve Pink Mouse, put the furniture back, then give the toy back to Jenny...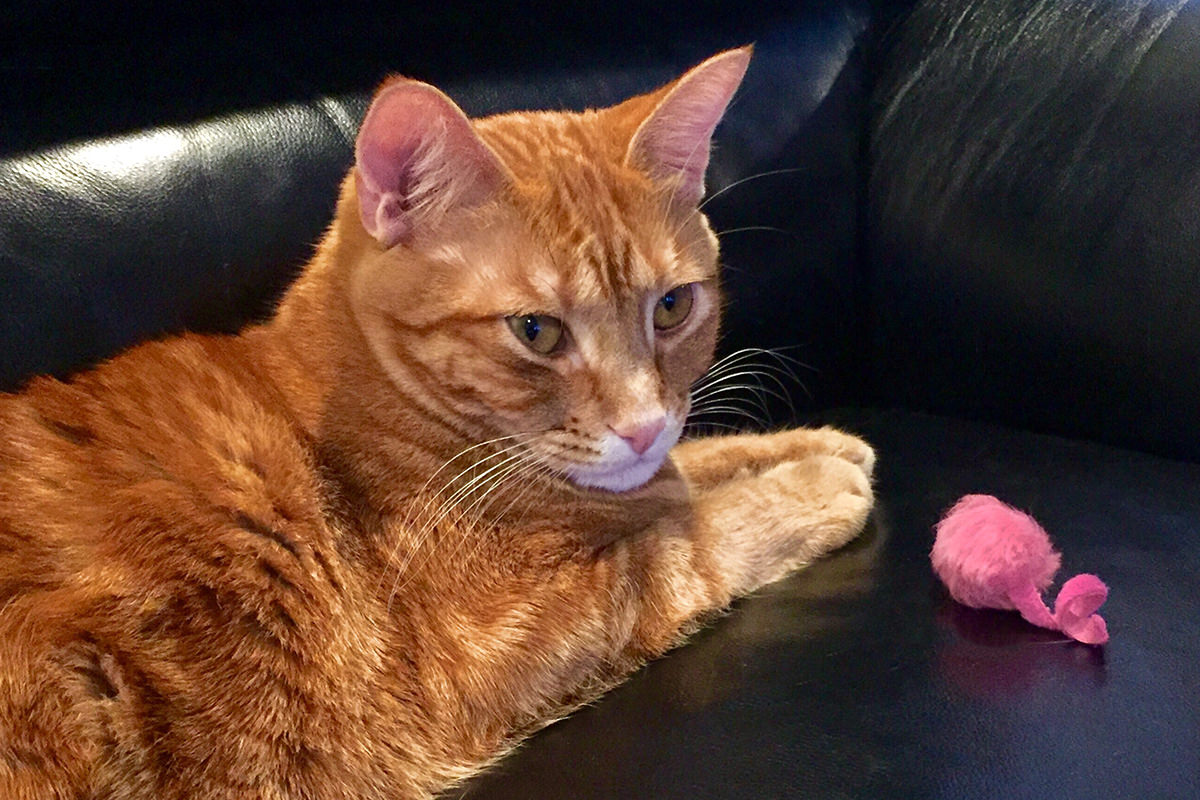 Who promptly falls asleep...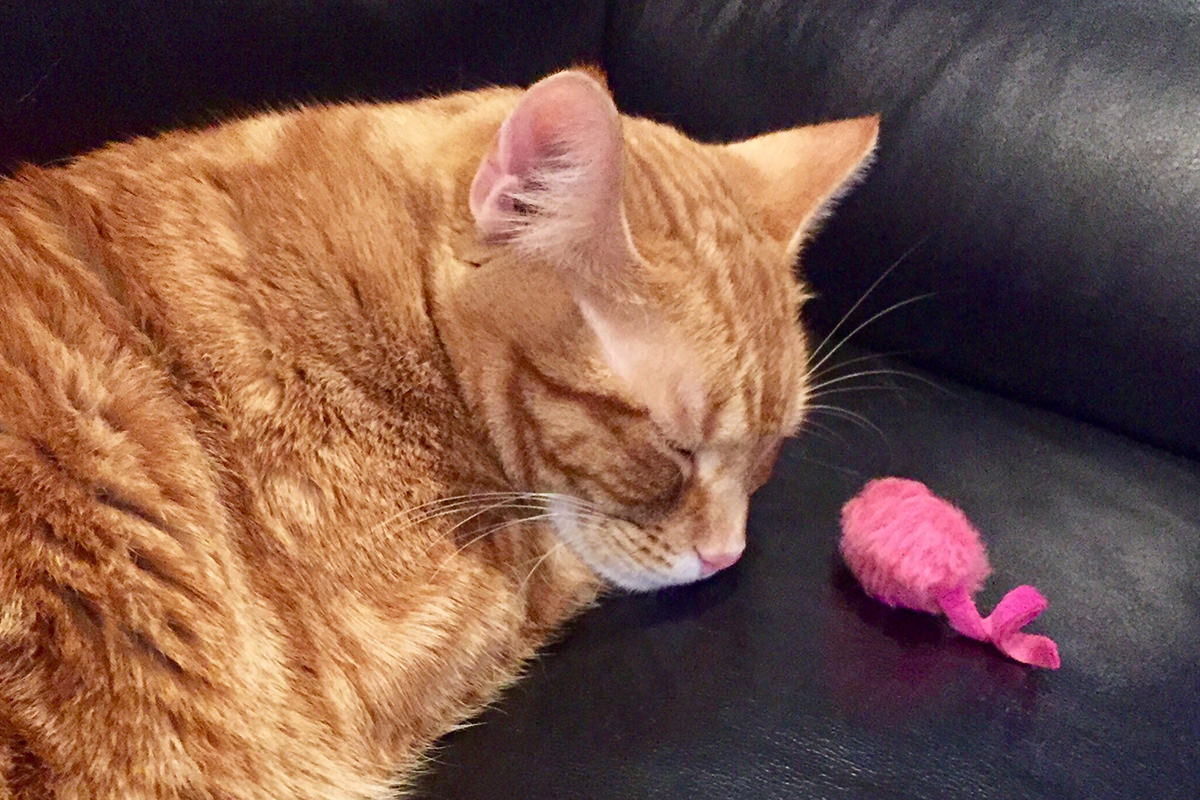 Which is exactly what I've been wanting to do all along, the pooper.
Huh. Just noticed something.
Jenny spends a lot of time out in the catio where it's cold... and look at how fluffy her coat is getting! Now I just need to train her to fall asleep across my feet at night.
And, my day of nothing continues...