So... a really good day to be one of my cats.
Long-time blogging friends Poppy and Dawg sent a Kitty Care Package for Jake and Jenny that came filled with all kinds of stuff they quickly became obsessed with...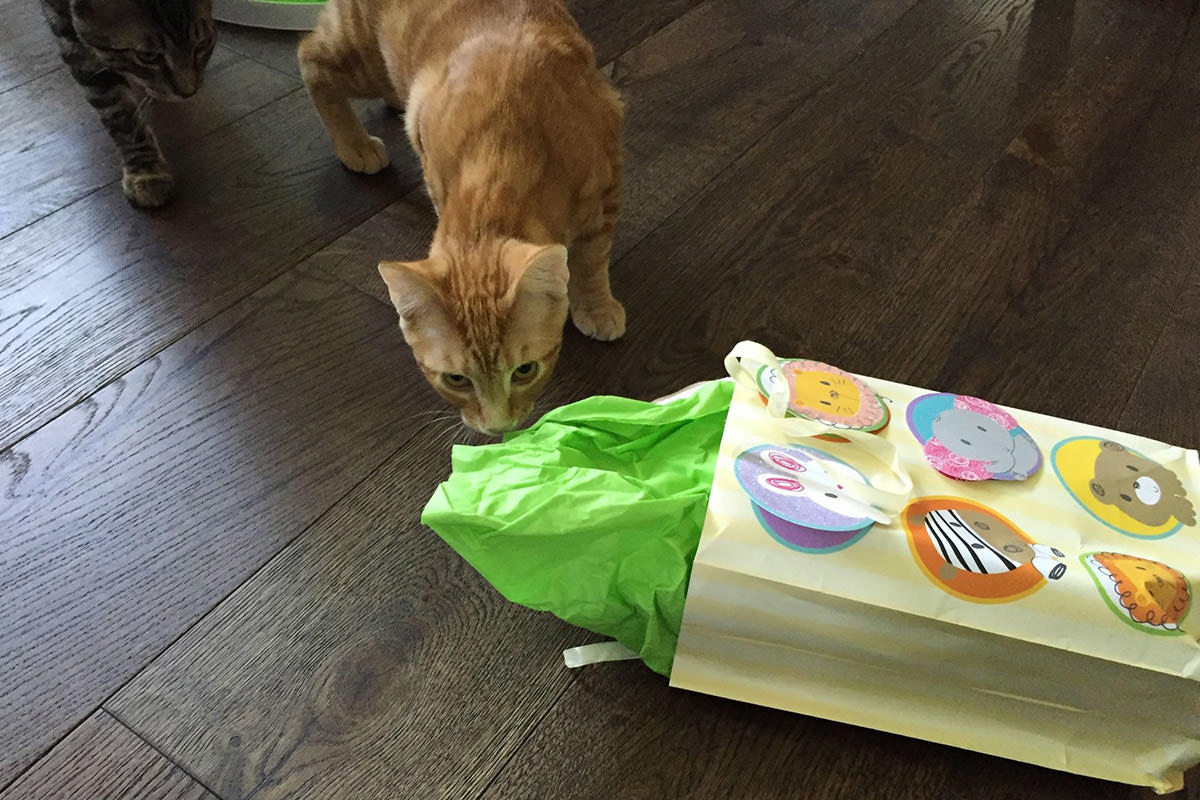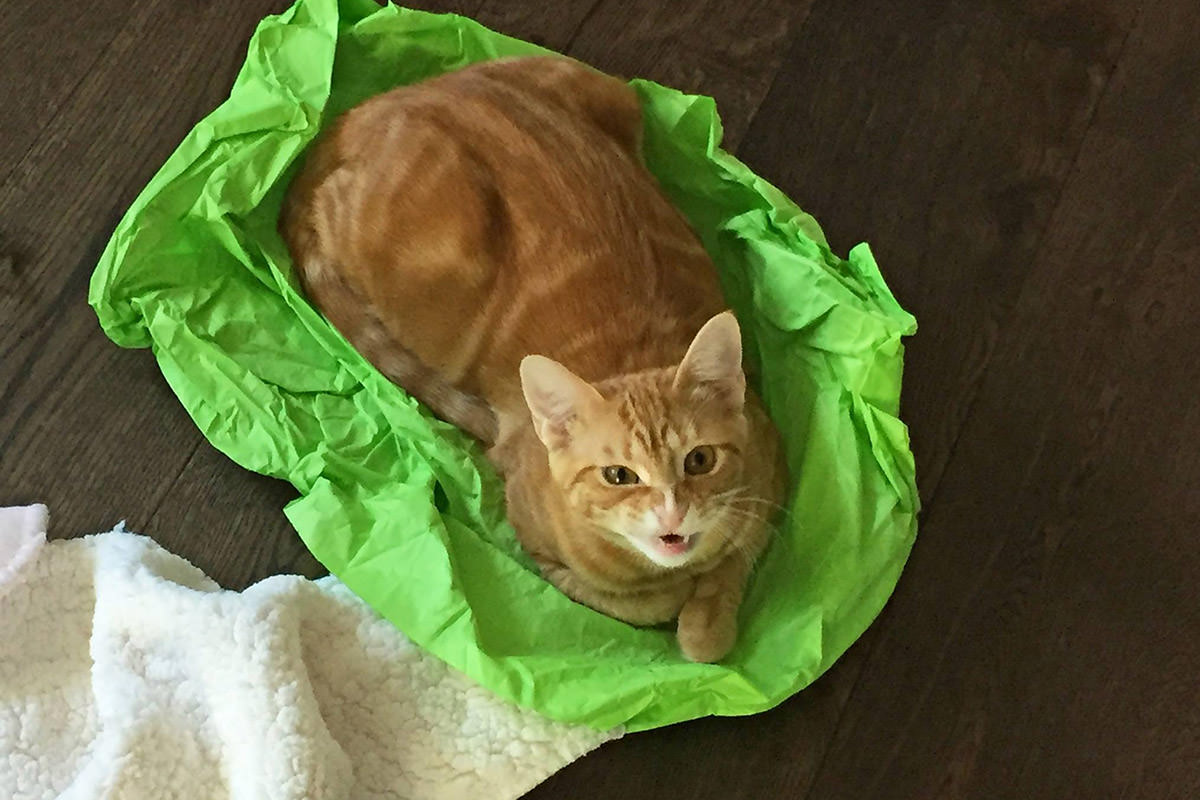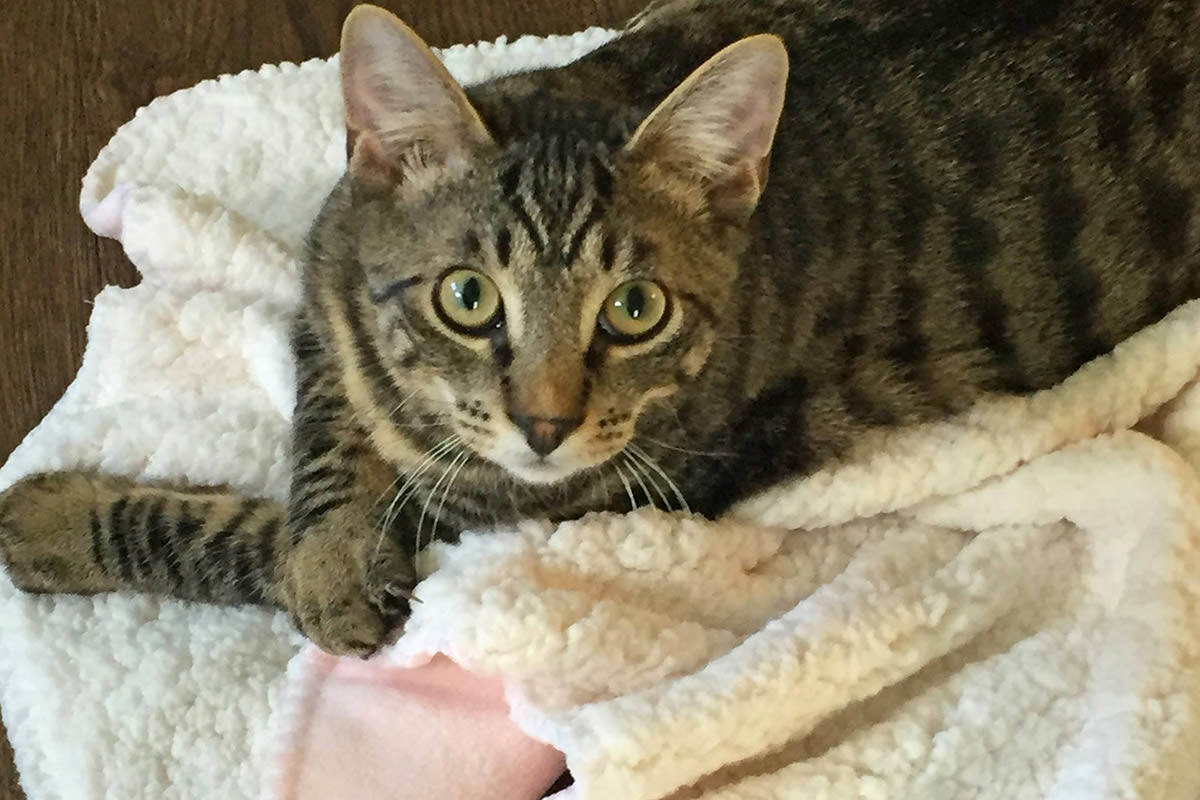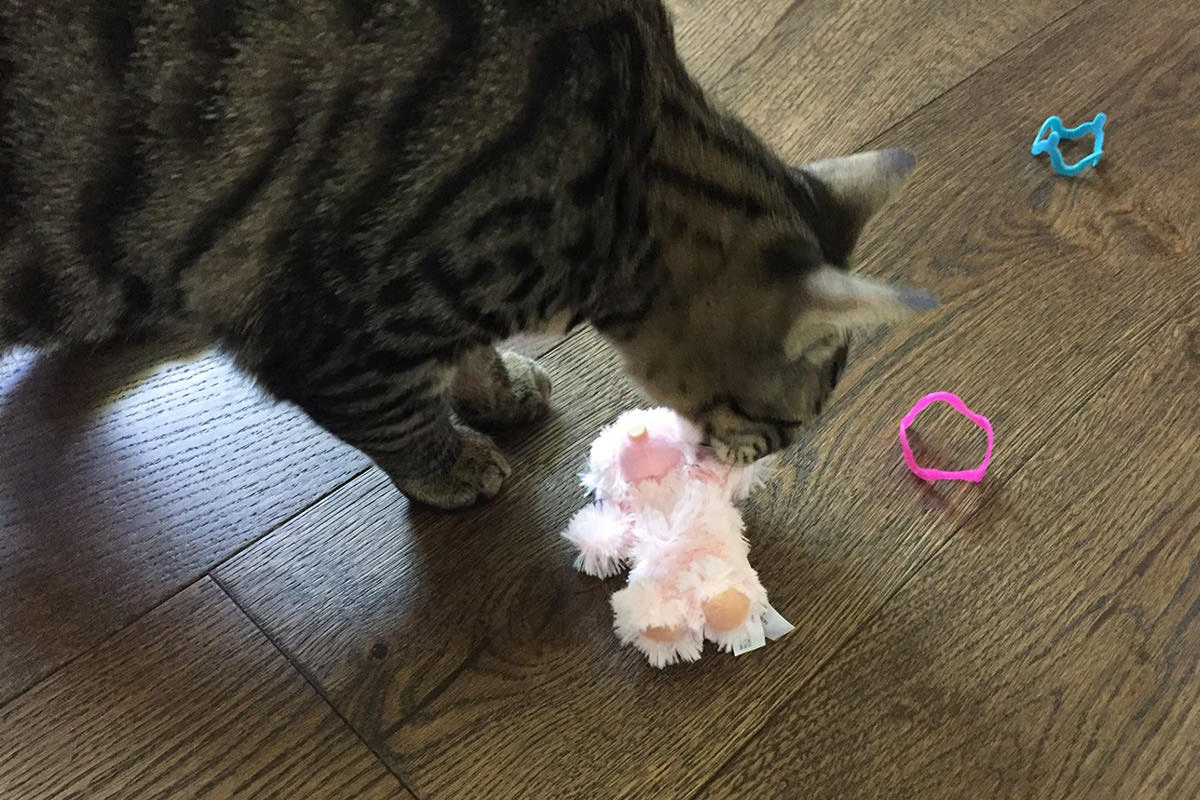 Jenny is especially obsessed with the soft rainbow toy...
And, no surprise, Jake has laid claim to the Crunchy Monkey stuffed toy (he loves stuffed animals!)...

Thanks so much to Poppy and Dawg for making my cats' week!