And here's yet another random sampling of cat-related incidents to occupy your Saturday...
Both Jake and Jenny are getting more angular and "feline-looking" as they get older. It's especially apparent with Jake and the dark shading he has around his nose...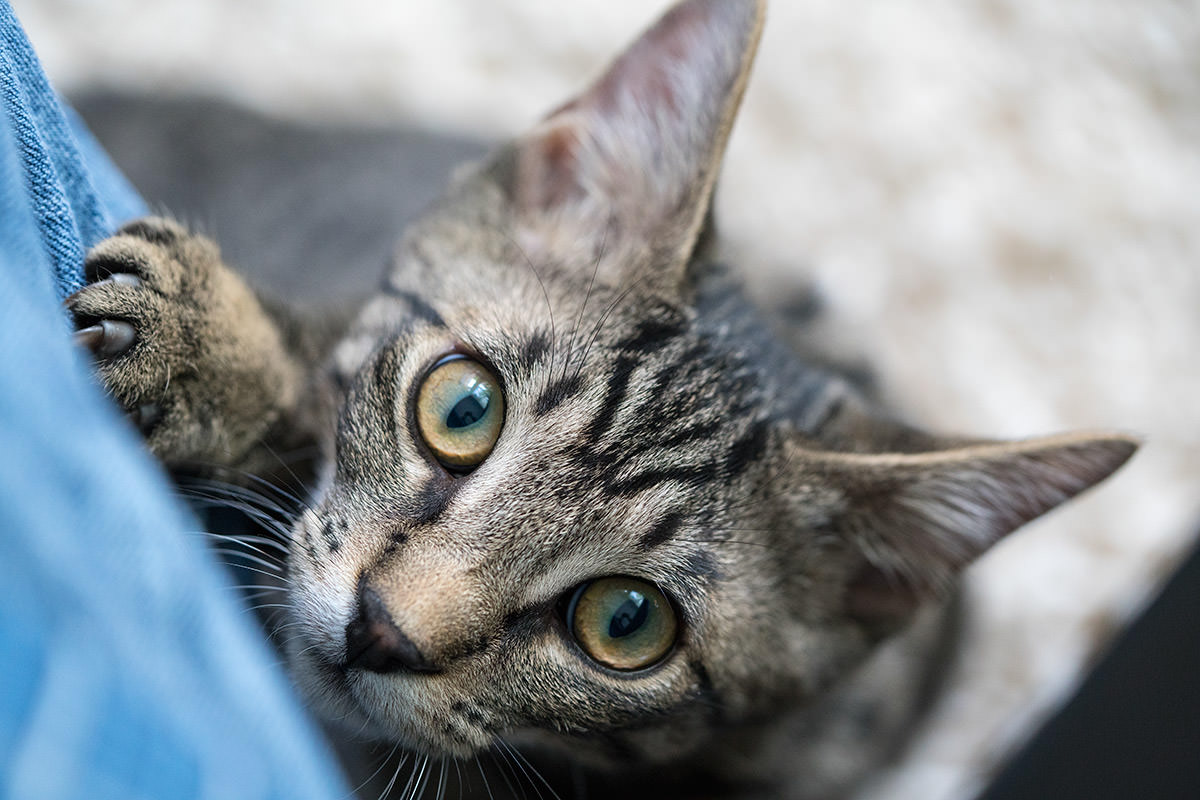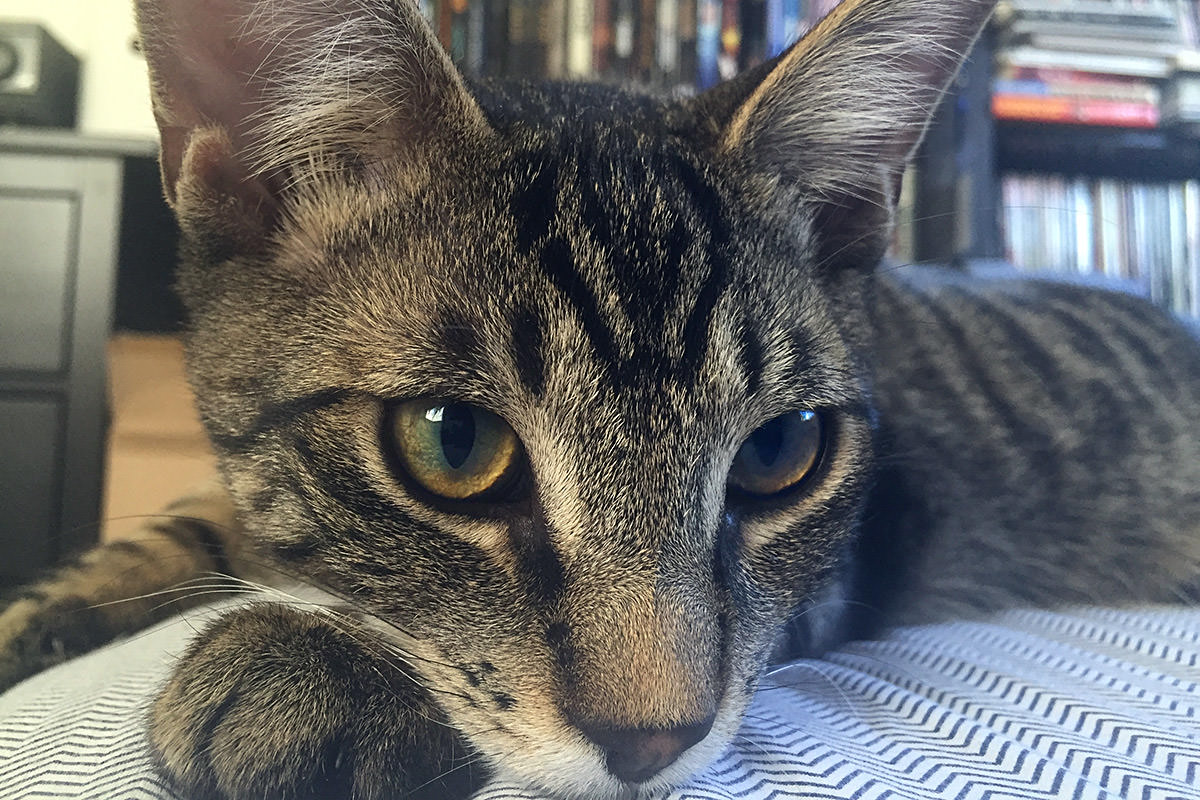 Jenny continues to have bad dreams from time to time, whic always results in snuggling with her brother. This time he actually put his arm around her...
Which she appreciates...

They usually sleep on their Kitty Condo Tree, but a couple times a week they sleep on my bed...

Jenny's biggest struggle each day is deciding whether or not to ambush her brother...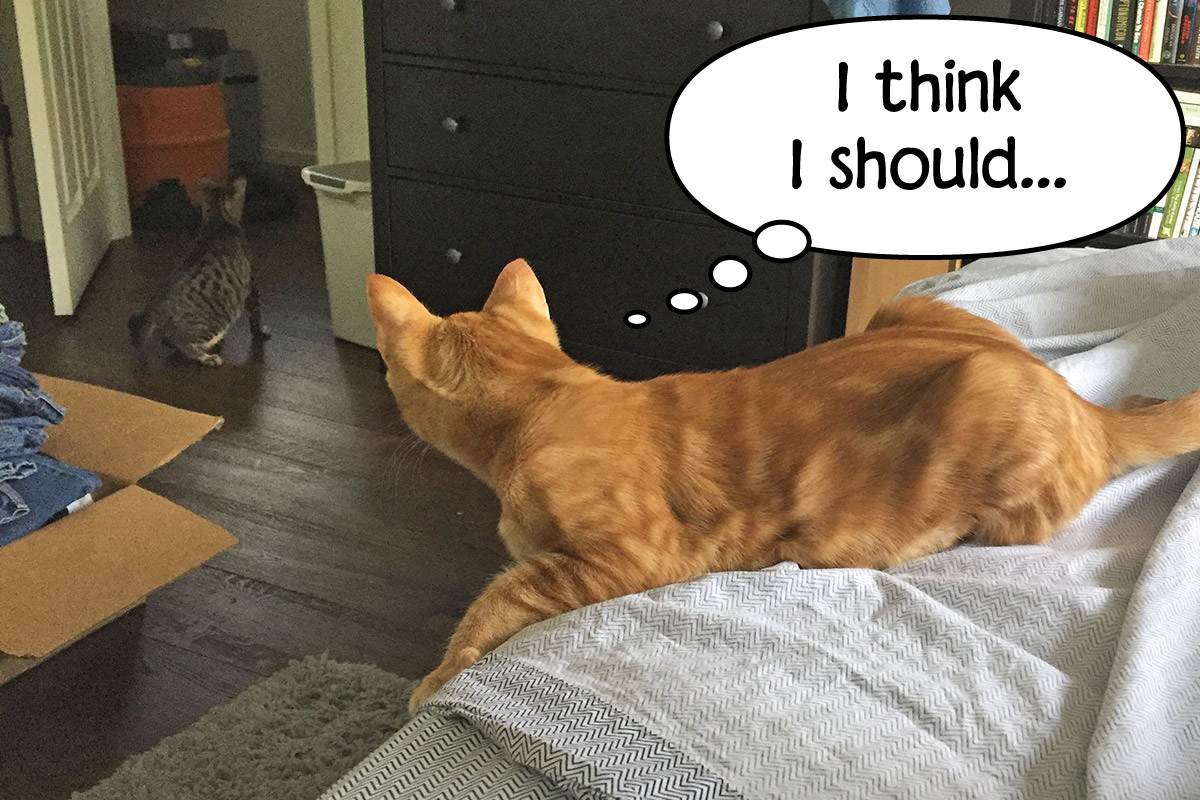 And... she did.

And, oh yeah, the kitty whores in heat are still dropping by...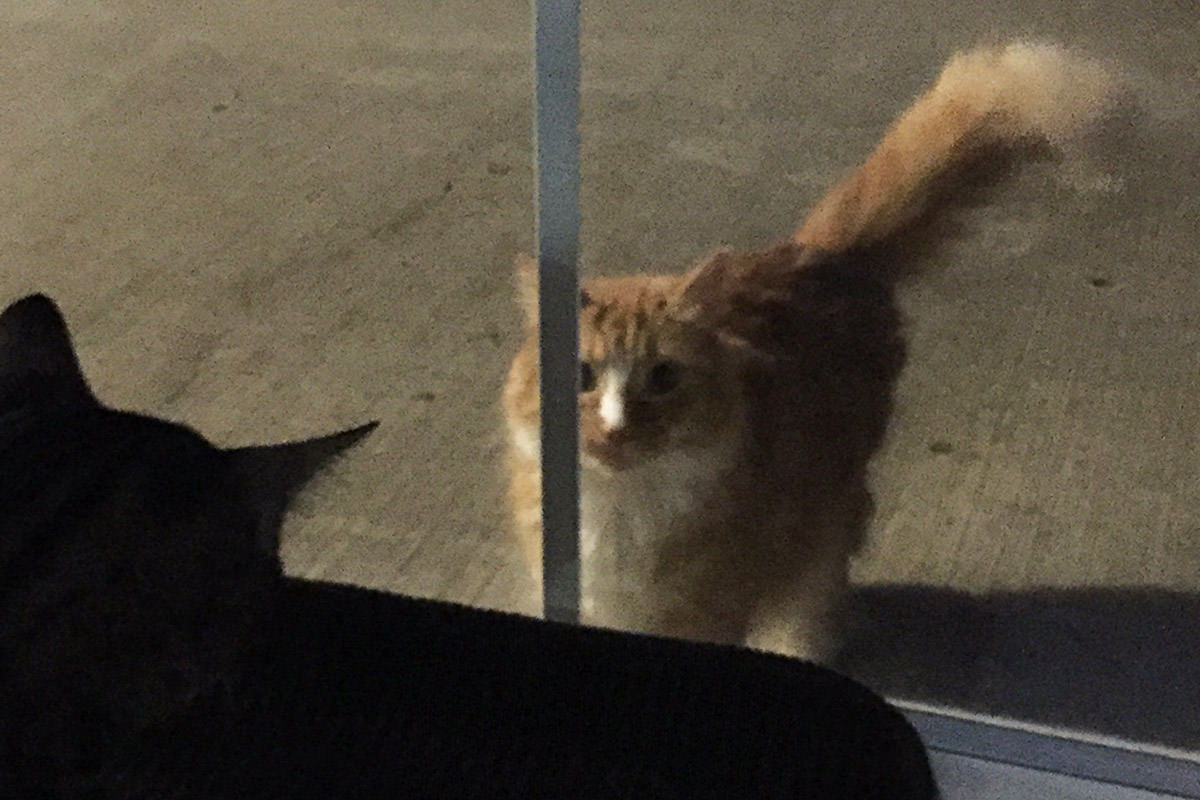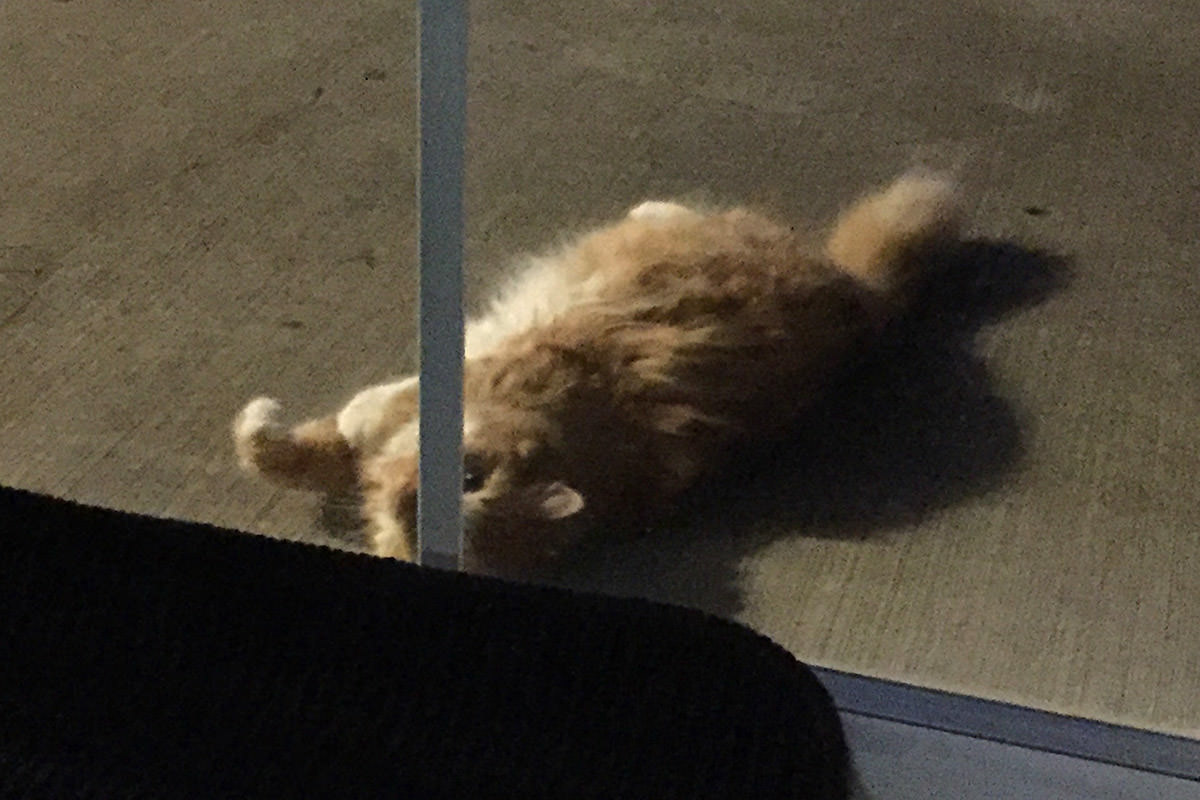 Jake always seems to enjoy the show.

And that wraps up another Caturday!