Jake and Jenny have been inseparable since they came home with me. They eat together, sleep together, groom together, and play together. In the rare occasion that they get separated and one of them realizes it, they'll start walking around looking for their sibling... squeaking in despair. If it goes on too long, they'll get more frantic and vocal, which means I usually have to start looking for them too.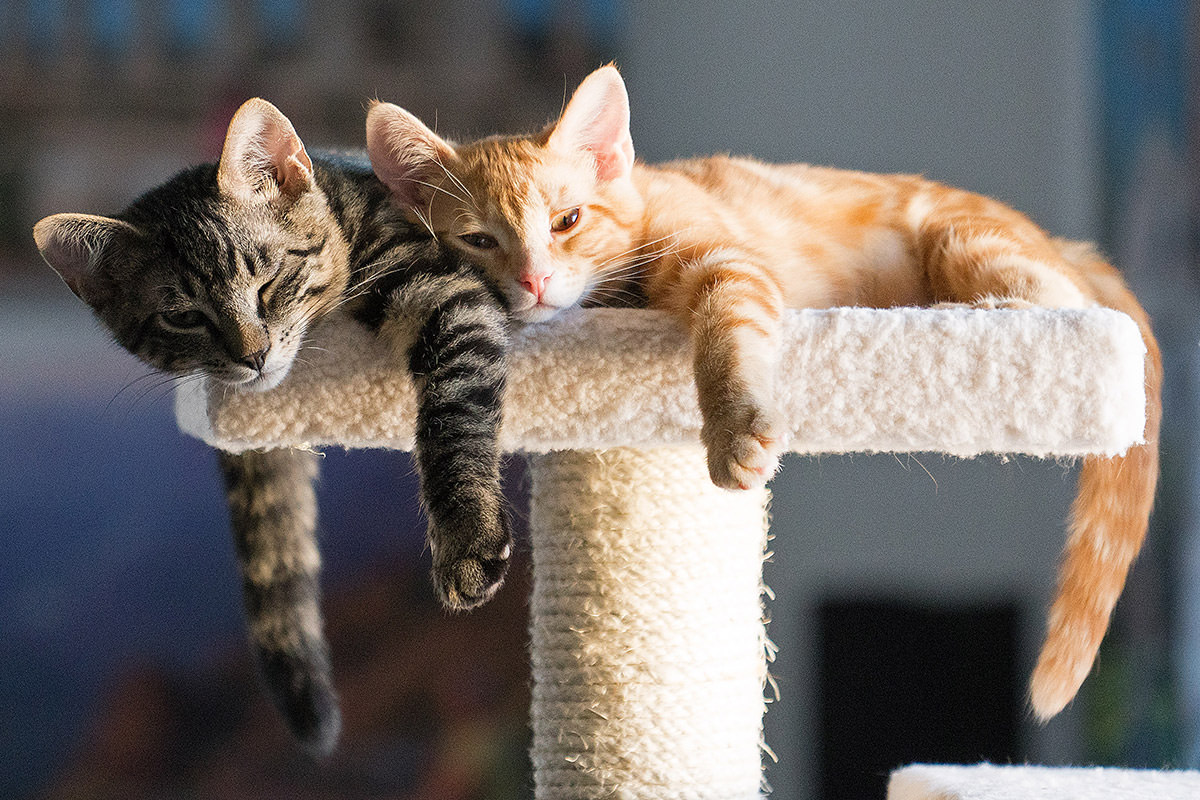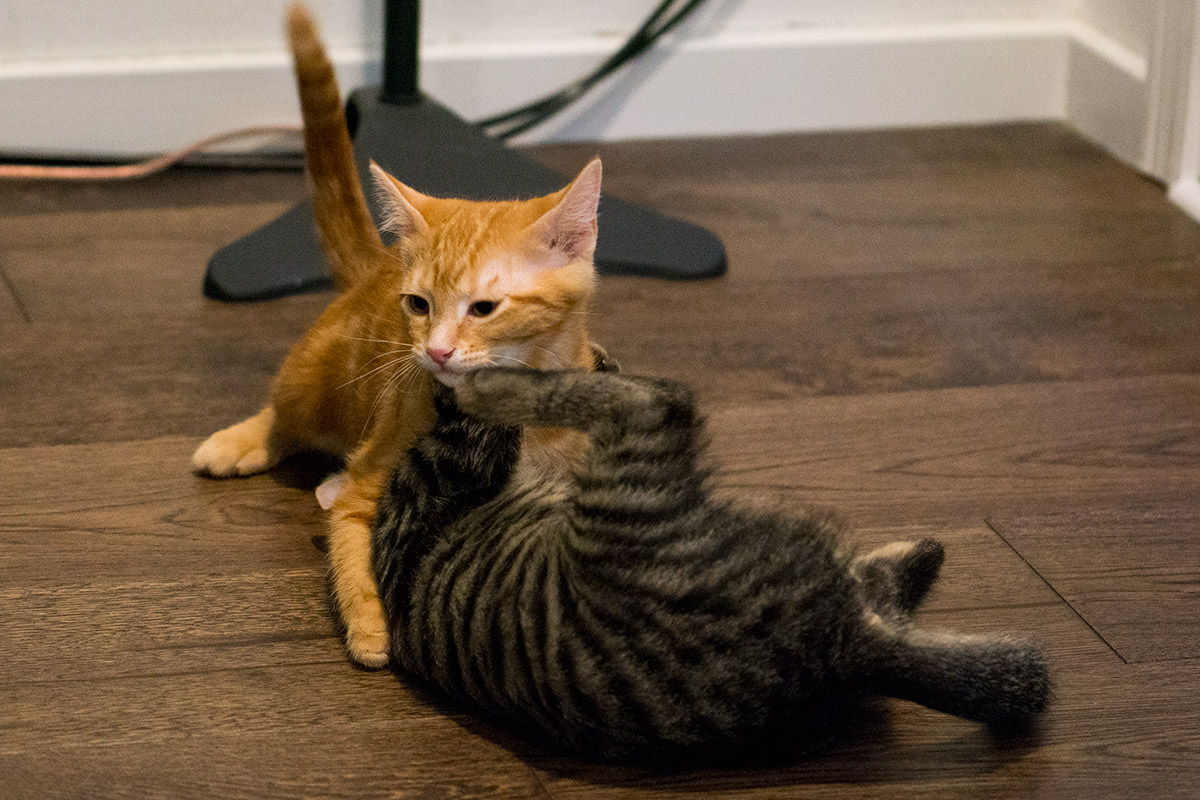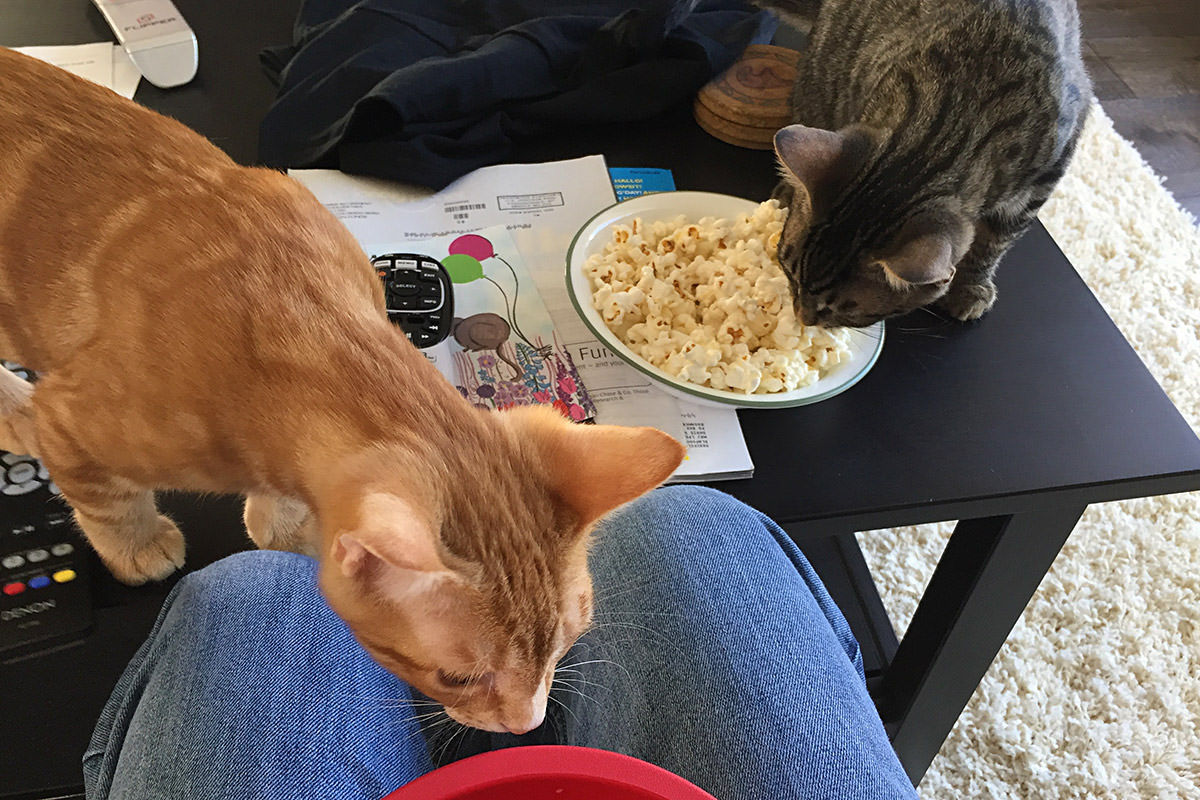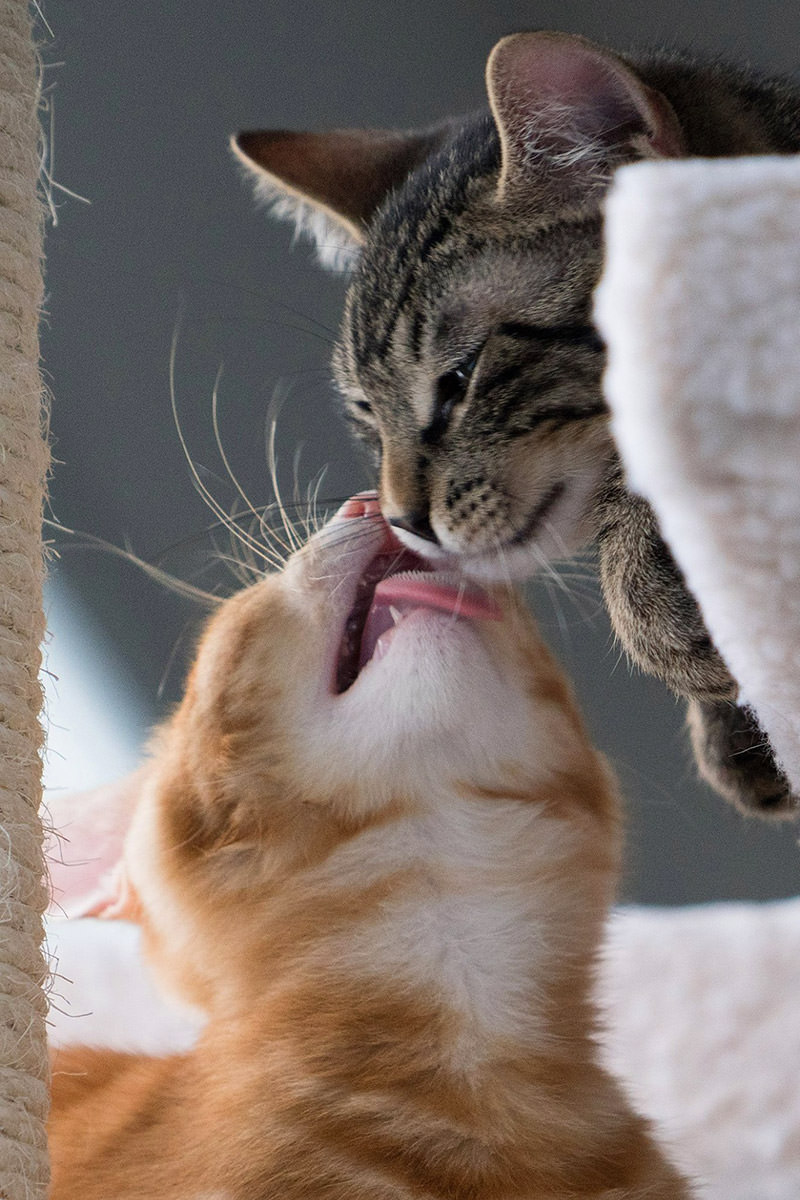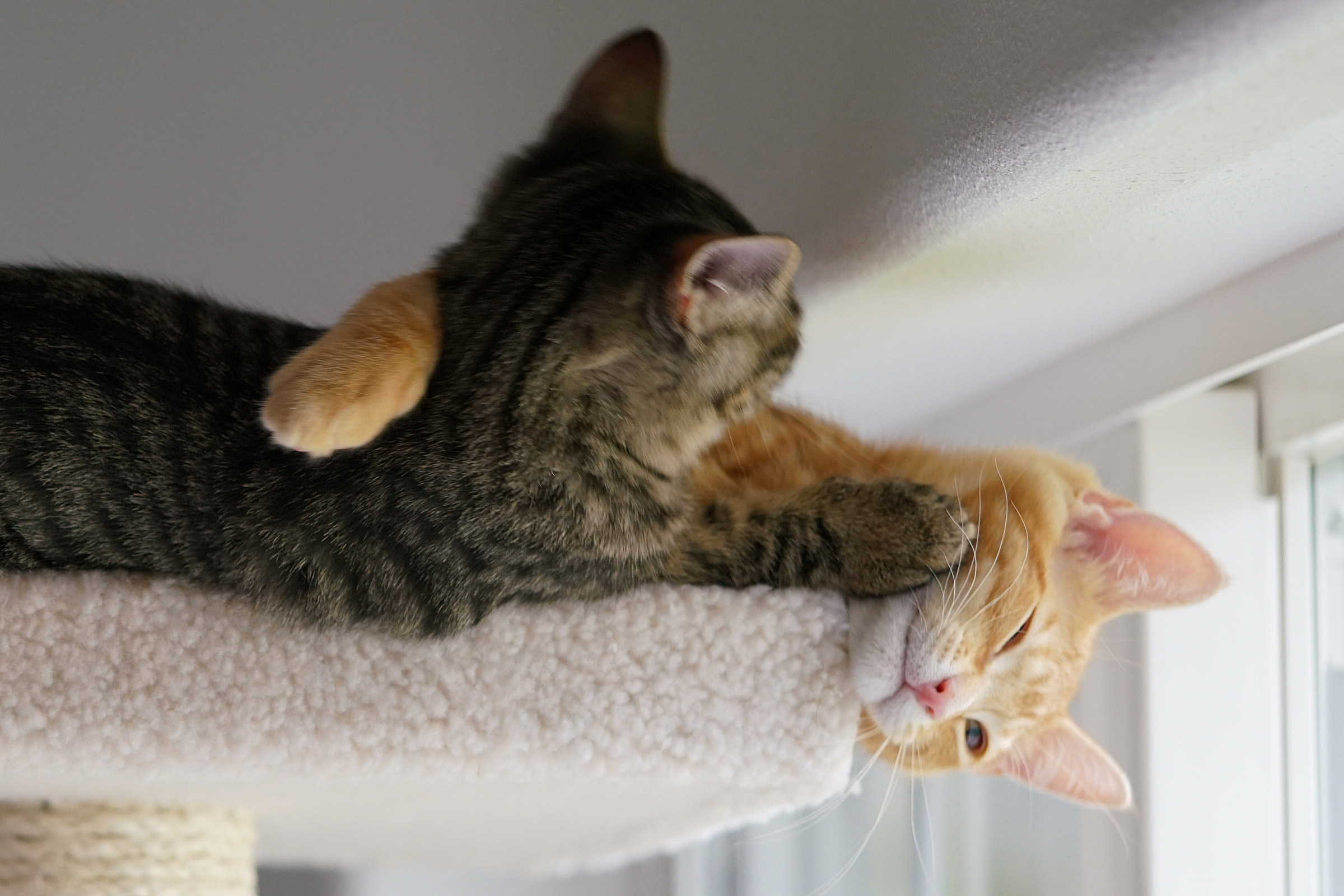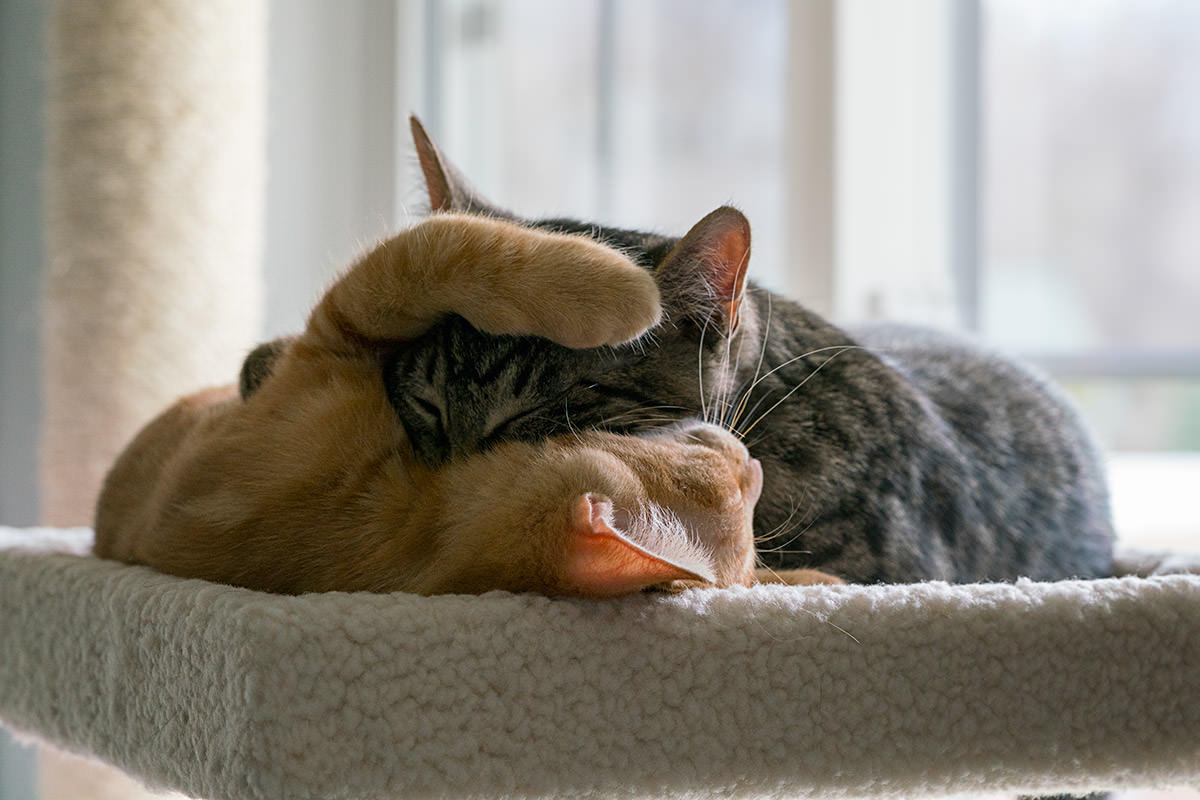 Jake is such a good brother. I think Jenny has bad dreams from time to time, as she'll wake with a start and seems troubled. When this happens, more often than not she'll hop up on Jake's perch and snuggle up next to him, then go back to sleep. No matter how irritating it is, Jake never kicks her out or leaves. He'll shift position if he has to... often several times... then try to go back to sleep... but he doesn't abandon her...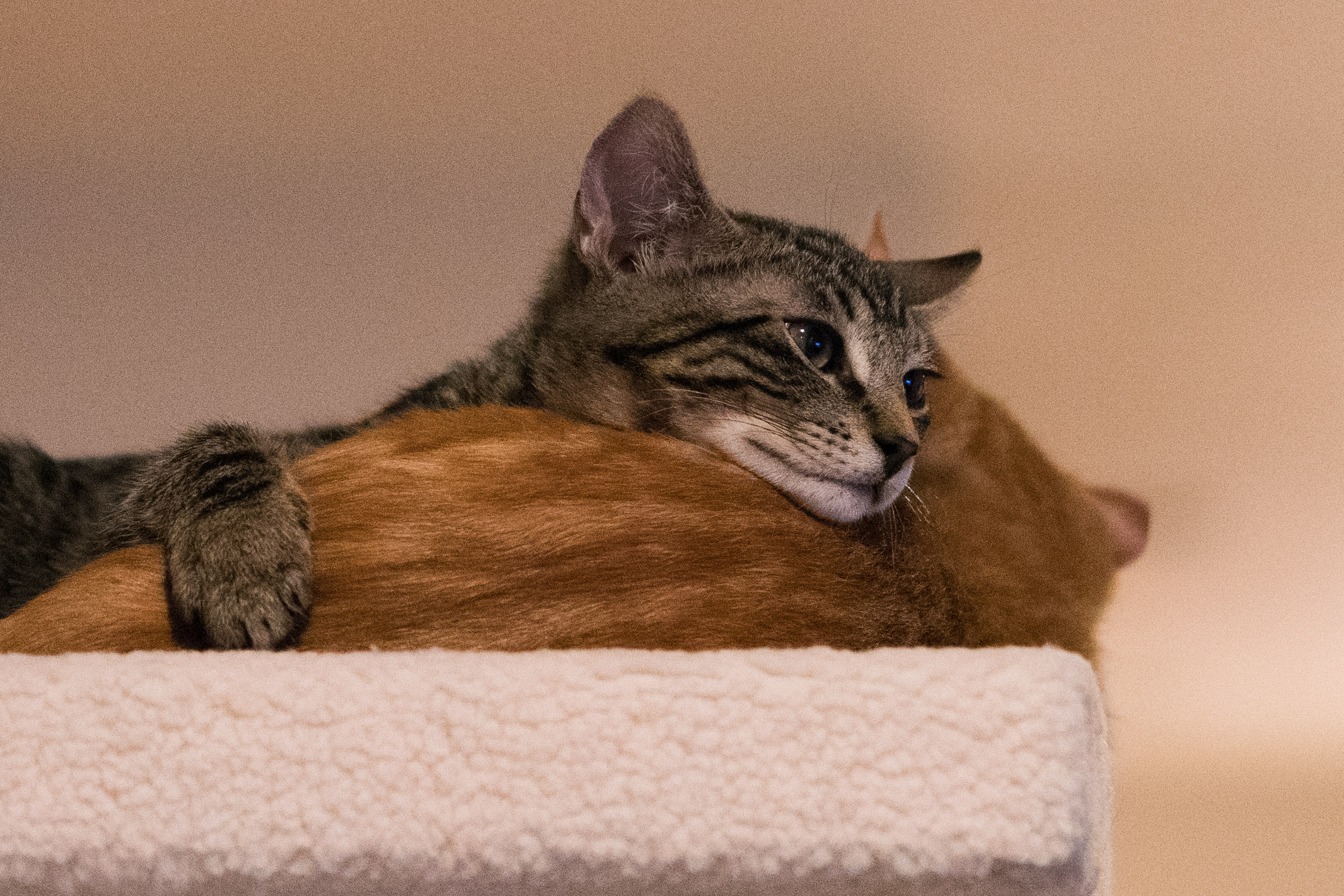 As entertaining as the kittens are to me... I'm even happier that they are so entertaining to each other.