Neville and Ginny were two of three feral kittens brought into the Wenatchee Humane Society that I found on their website. They were in foster care until they were old enough to be spayed/neutered. When I went down to take a look at them they were on their way back surgery, but I was lucky enough to speak with the foster parents who were there waiting for them to see how things went. They were very kind to talk to me about the kittens and how terrific they were and how close they had become... and I knew that I would be adopting all three rather than breaking them up. But one of them was "on hold" so I ended up taking the brother and sister. The boy I knew I wanted to be named Jake. The girl I wanted to name Roger but, when I told my mother of my plan, she refused to let me name her thus, so I changed the "G-i" to a "J-e" so they have matchy brother-sister names. Jake and Jenny. Both had been through a lot and were very timid... not wanting to come out of the carrier. But when I put food out, Jake was an animal. Charging out to gobble down every bite in his bowl... and then he started in on his sister's food. I moved her bowl into the carrier where she thought about eating... but ultimately scampered to the back of the carrier to hide without taking a bite...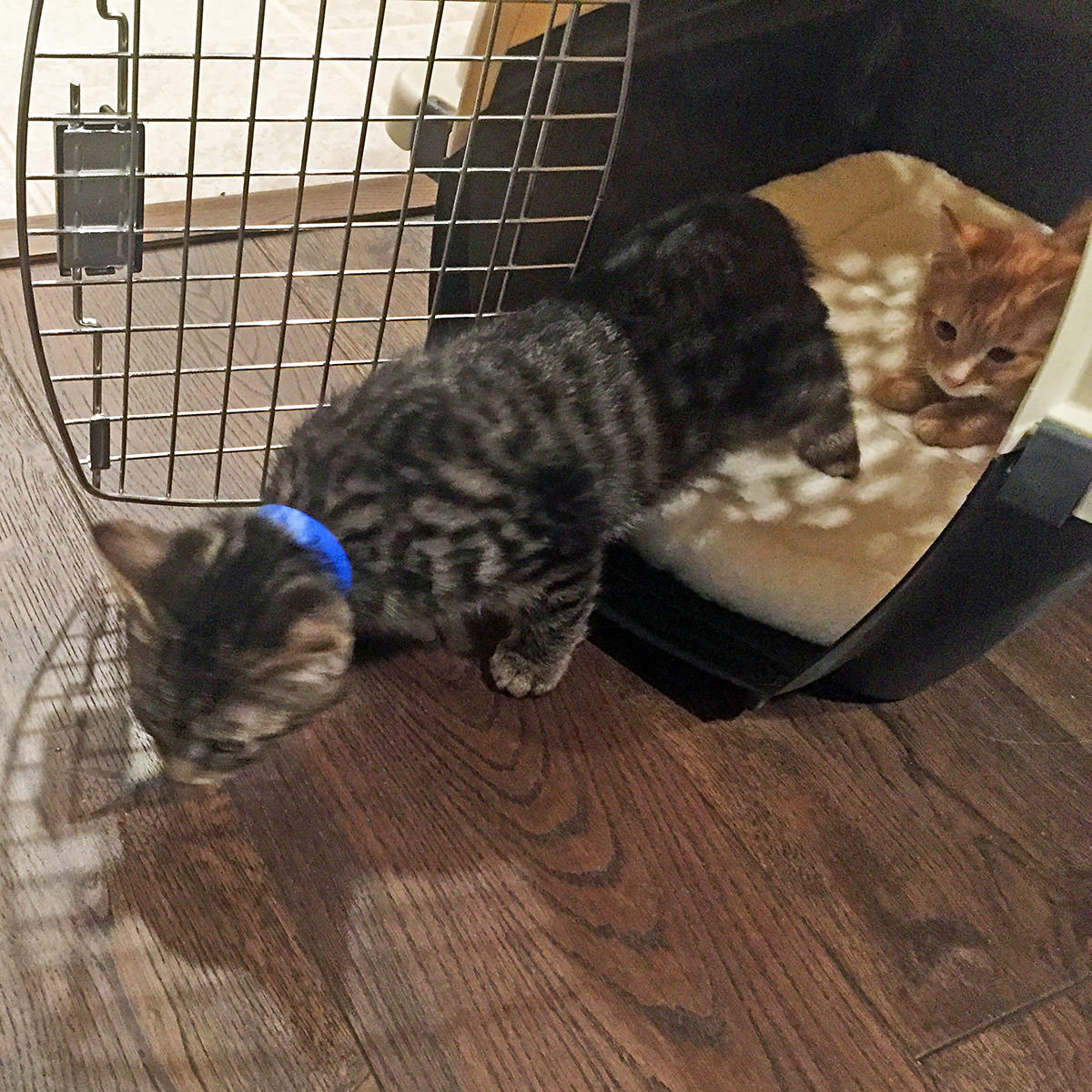 I honestly didn't care what the cats I was adopting looked like. I actually like homely/odd looking animals that nobody else would want. Missing eye? Three legs? Ratty fur? Bring it! But these kittehs are adorable and perfect in that heart-melting way that makes me want to photograph them for sappy greeting cards. The fact that Jake looks a little bit like Spanky is just the icing on the cake.
Their first week was spent hiding under the couch, only coming out to eat.
Eventually they started staying out a bit more, but then I had a setback in cutting off Jenny's hospital collar (I was afraid she'd get it caught and choke to death) which sent them back under the couch for days.
I spent the second week attempting to socialize them a bit. They were still sleeping under the couch, but most of their day was spent exploring their new home.
As we entered their third week, I was able to spend extended time playing with Jake and Jenny without them freaking out. This led to more trust, which led to them spending most all of their time running around instead of hiding.
And that was my last update, which was a month ago...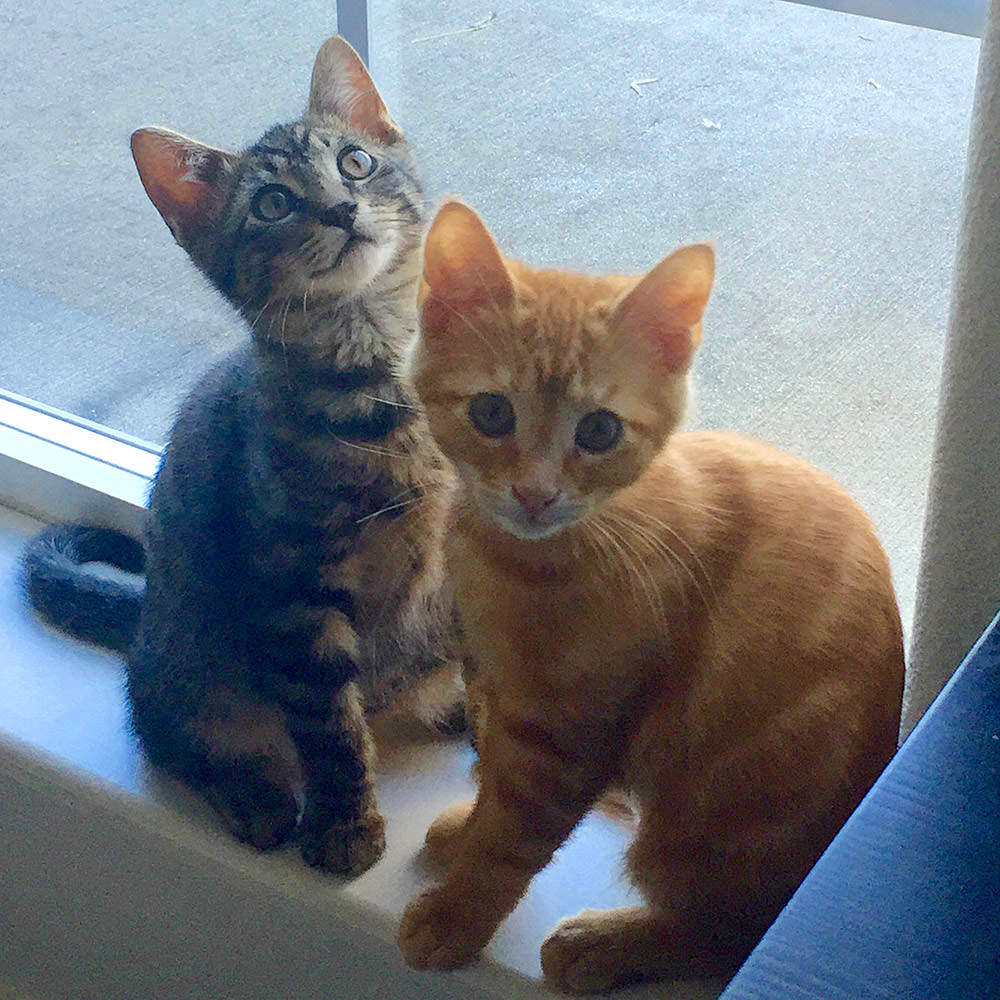 Now things are both very different and much the same.
Different in that they no longer run under the couch at the slightest provocation. It used to be when I so much as sneezed that they'd hide away for hours. Now I can be pounding nails into the walls and they'll come see what's happening. Even better, they've become brave enough to be crawling all over me...
But they're also the same in that they only want to be touched if it's on their terms. If you walk up and try to pet them, they're off like a shot.
Maybe. Possibly. Eventually... they'll come around and be a little more accepting, socially.