In all the articles I read about socializing feral cats, food is always given as the first way to win them over. Once you're associated with food in their tiny brains, they eventually warm up to you.
Unless you're Jenny and Jake, in which case food isn't associated with much of anything except eating.
So I resort to winning them over with the runner up... play.
They seem to forget all about hating humans when you play with them. They'll roll all over my lap and feet np problem... at least until they realize where they are and decide to run under the couch again...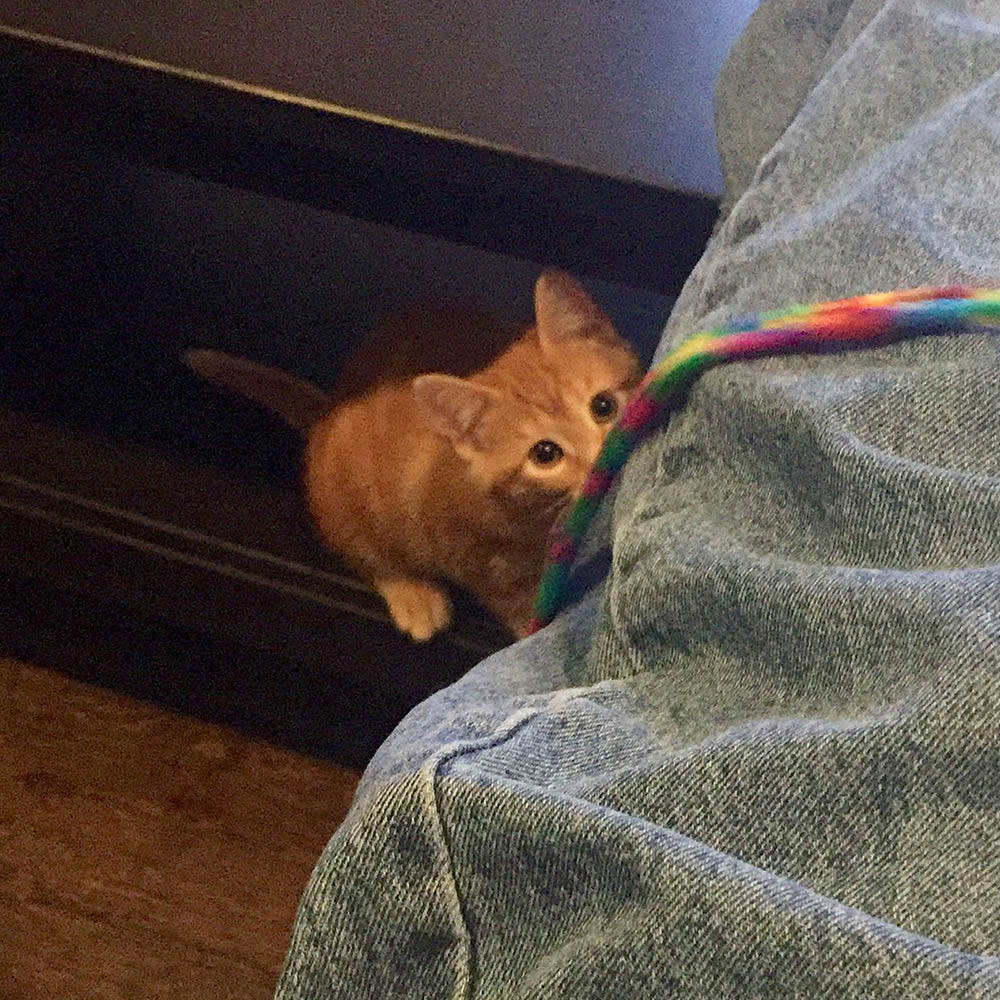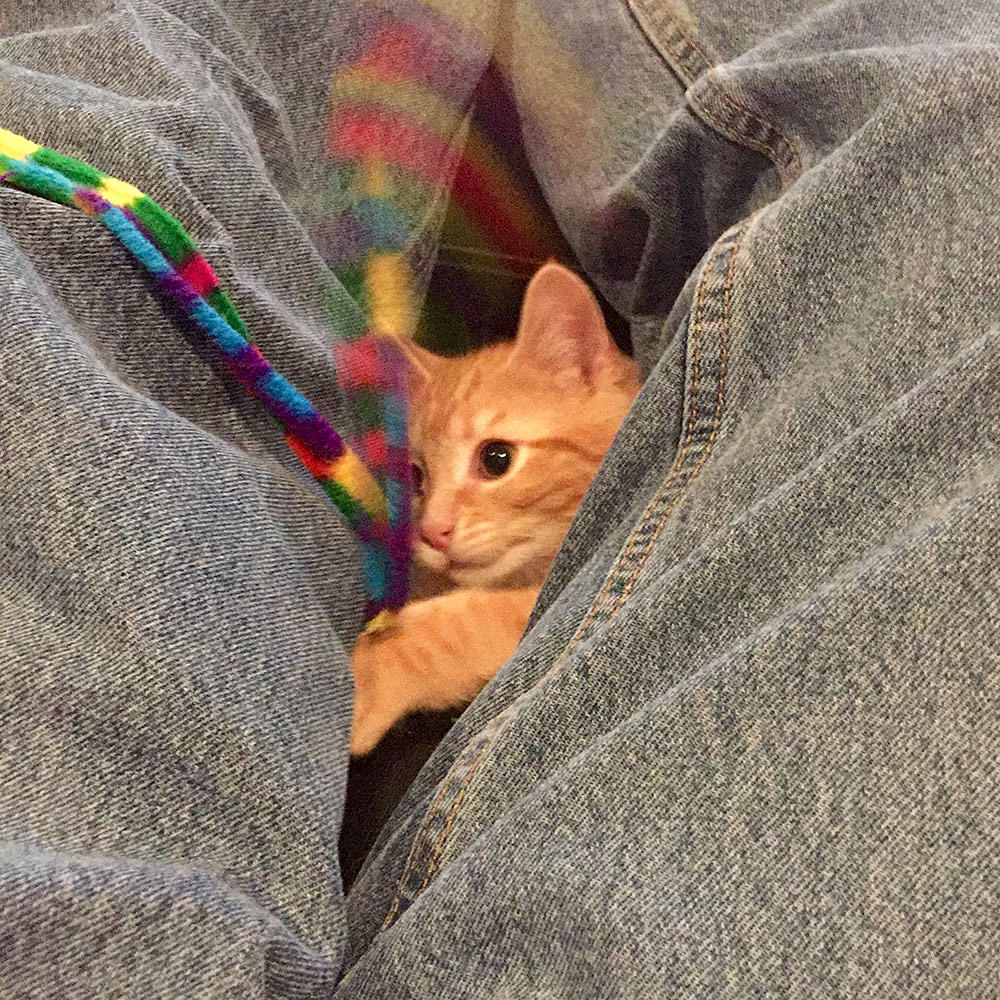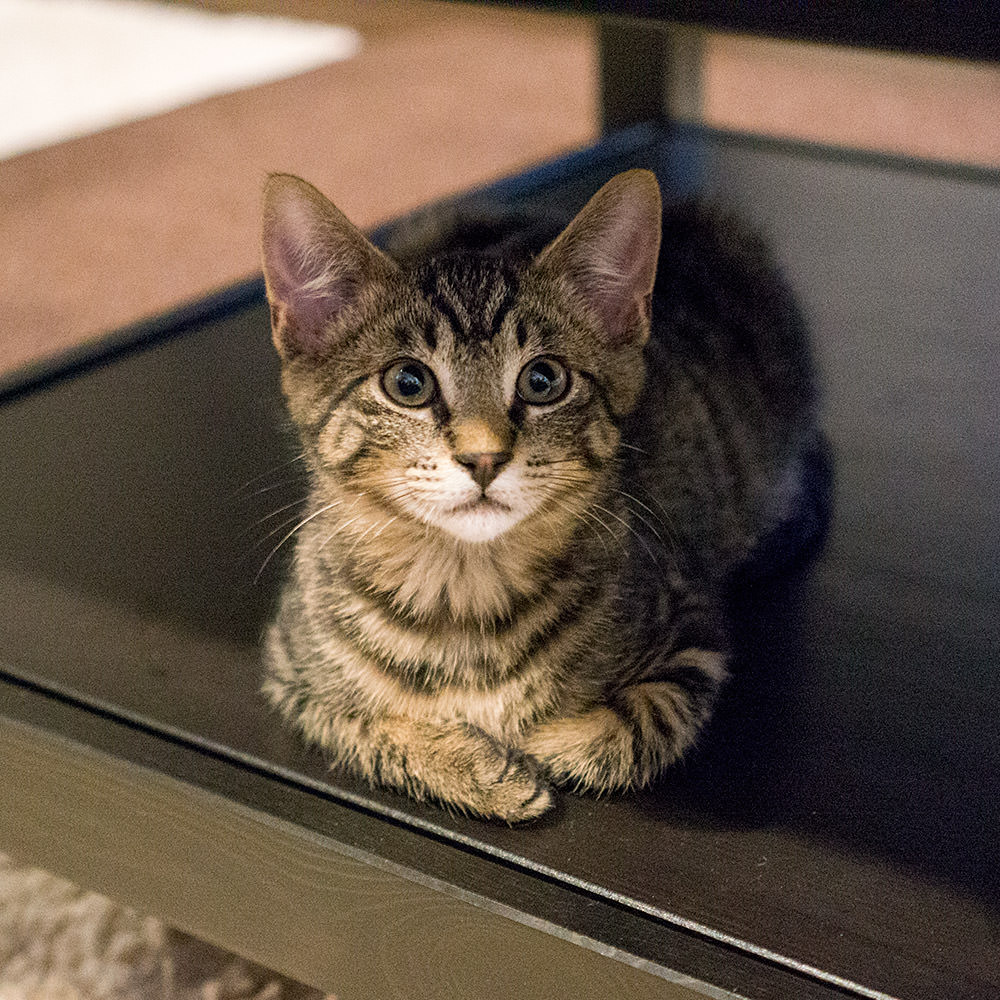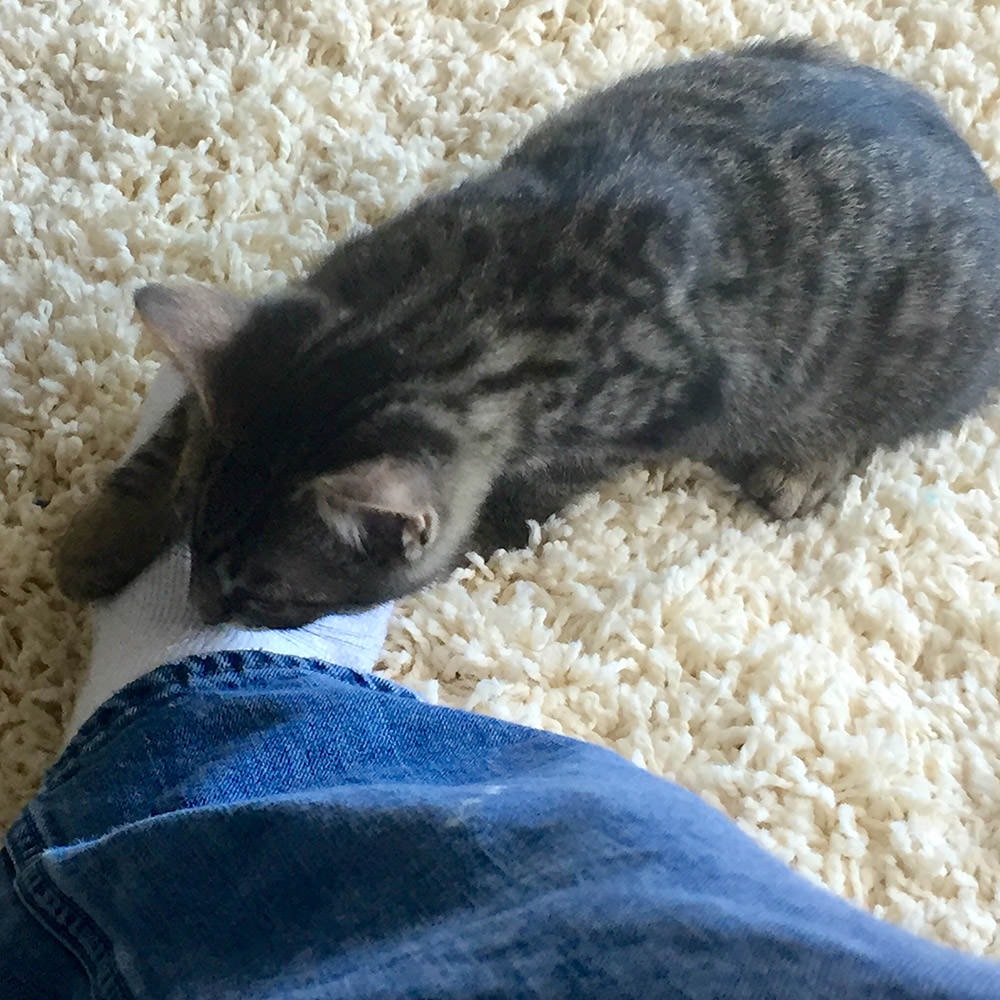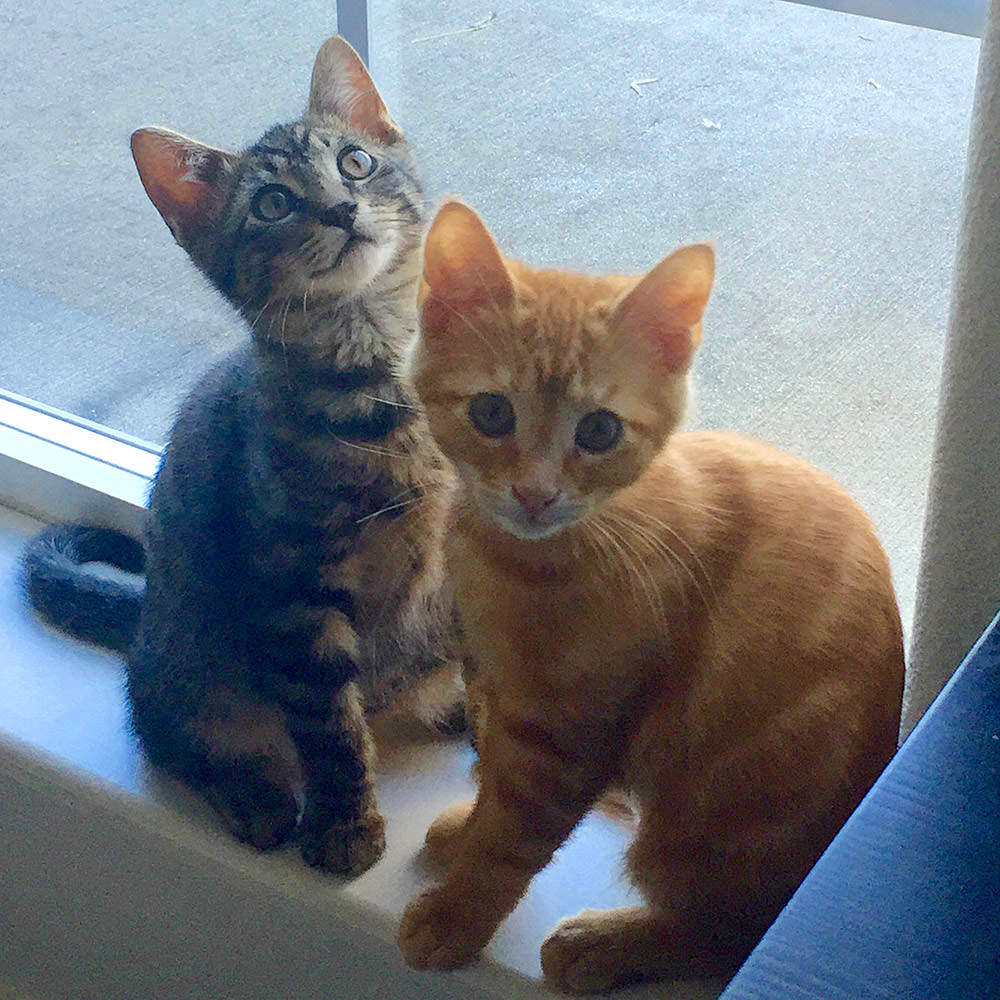 So cute!

Bit by bit...

Bit by bit...