I've been to Pearl Harbor four times... five times?
I've been to Pearl Harbor some times.
Which is why every time December 7th rolls around, I find myself back in Oahu standing in front of the Memorial Wall at the back of the USS Arizona memorial...
Which is kinda nice. It remains one of the most beautiful memorials I've ever seen...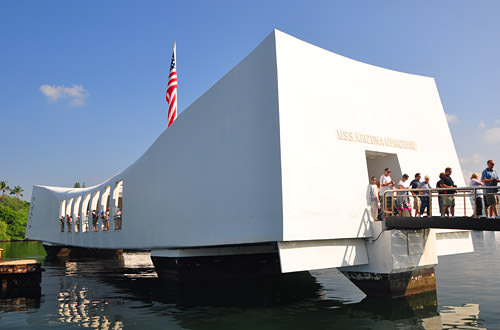 And it beats the hell out of flashbacks to Michael Bay's Pearl Harbor...
Something best forgotten... any day.