On the morning of August 30th, 1997, I was getting ready for a trip to Orlando. I needed some background noise to distract me from a neighbor with a leaf blower, so I turned on the television while I packed my suitcase. The news was breaking that Princess Diana of Wales had been in a car accident in Paris and her status was unknown.
This was both shocking and sad, as I had long been an admirer of Diana. She could have easily just hopped into the role of princess and coasted through a life of luxury... but she did not do that. Instead she used her status and celebrity to do some good in the world. She championed many causes, but I will most remember her as a voice of reason and compassion during the HIV/AIDS epidemic. While most people in the world were shunning AIDS victims and turning a blind eye to the entire crisis... Diana was speaking out, educating people, and advocating for those affected. She visited AIDS patients and made the world see them as people.
I flew into Seattle where every television was covering the accident. Nobody knew how Diana was doing, and the story kept changing. I boarded my flight to Orlando not knowing if she was dead or alive. As this was a time before in-flight internet, I spent the next six hours wondering if she was okay.
Once I had landed in Orlando and checked into my hotel, I immediately turned on the television only to learn that Diana had died.
The next day I was at work when somebody suggested going to Walt Disney World's EPCOT for lunch. It was surprising how much we were all affected by Diana's passing, and it seemed like spending a couple of hours away from it all might be the ticket.
EPCOT, for those not in the know, is a theme park which has something called "World Showcase" where Disney has created microcosm of various places in the world, with pavilions for Mexico, Norway, China, Germany, Italy, the United States, Japan, Morocco, France, United Kingdom and Canada. The idea is that visiting the EPCOT version of a country gives you a taste of what it's like to visit the real country. It's touristy crap, of course... but surprisingly well done and a lot of fun.
After having lunch in Paris, we wandered into the United Kingdom pavilion and saw something surprising.
Flowers.
Loads and loads of flowers, all in tribute to Princess Diana.
It was a recreation of the tons of flowers left at Buckingham Palace in the UK... inside a recreation of the UK.
And that's when it hit me.
To create an air of authenticity, Disney hires people from the actual countries to work at EPCOT's fake countries. Which means all the people working in the UK pavilion were British nationals having to put on smiles and act happy for their guests when their nation was in mourning half a world away.
Far from home, the only countrymen they had to lean on were each other.
Which is why today as I watched the horrific events in Paris unfold, my thoughts were not just with the people of Paris and France... but with the French natives at EPCOT'S France Pavilion. And, by extension, French natives around the world who are abroad as tragedy strikes.
You are far from home, but you are not alone, as the world mourns with you and your beautiful city of Paris...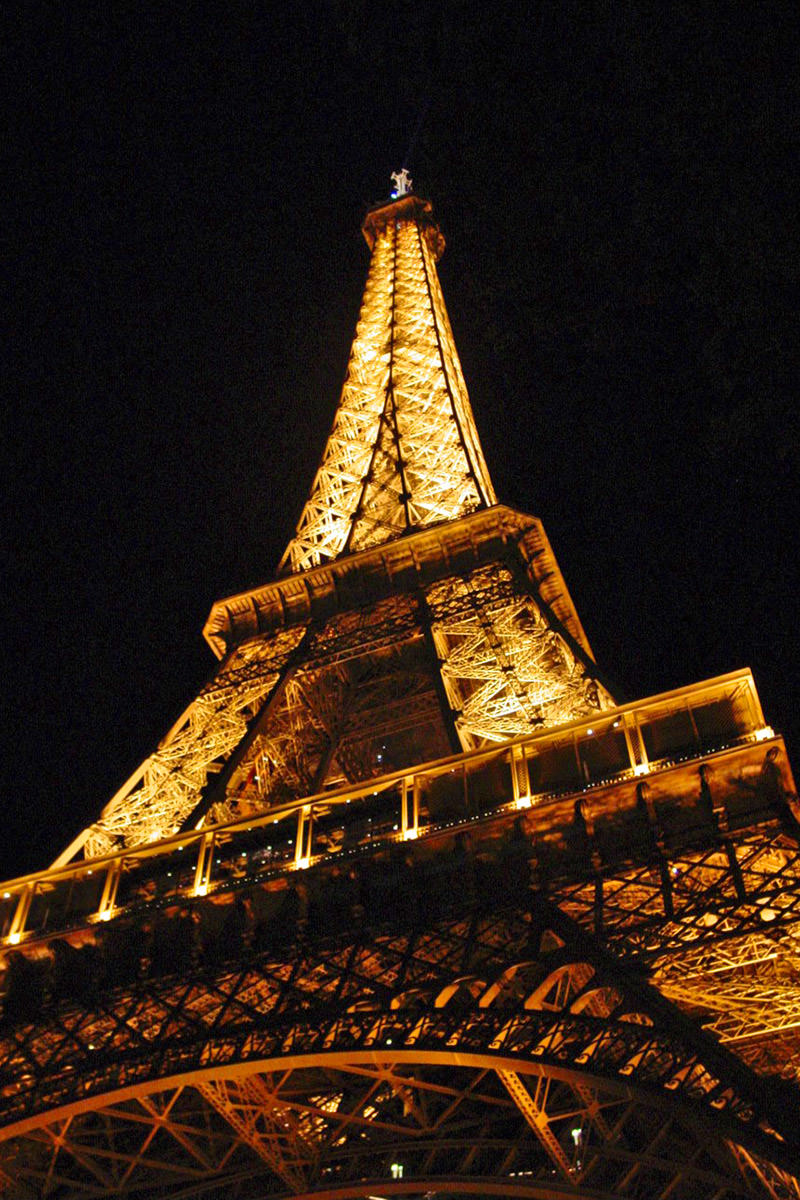 First Beirut, now Paris. A part of me wonders if the violence which permeates this world will ever end.
I have to believe that it will. It has to.
This world we've built is not sustainable.