I think that I've mentioned a couple times now how much I love "making of" and "art of" books for movies I enjoy. There's something about getting a behind-the-scenes look at the filmmaking process and all the hard work involved that makes me love great movies even more.
My obsession started when I was 11 years old. I saw Star Wars and was desperate to find out everything I could about the movie. In the days before the internet, this meant scouring the magazine stands. Fortunately, Star Wars was such a huge phenomena that there was no shortage of magazine articles. Unfortunately, most of them were devoted to fluff pieces and corny interviews with the stars. Nothing had much depth or new information.
Until I discovered Starlog magazine, issue no. 7...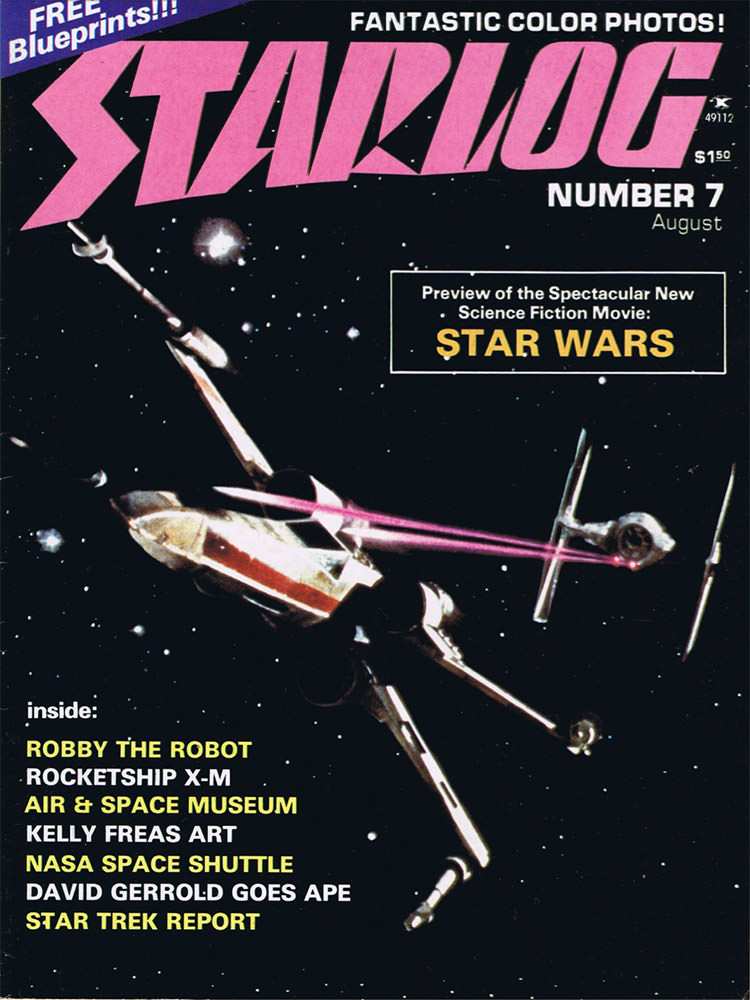 This amazing resource for science fiction fans provided a glimpse into movies that was unlike anything else. Not only did they talk about the films I loved... they featured articles that discussed how they were made...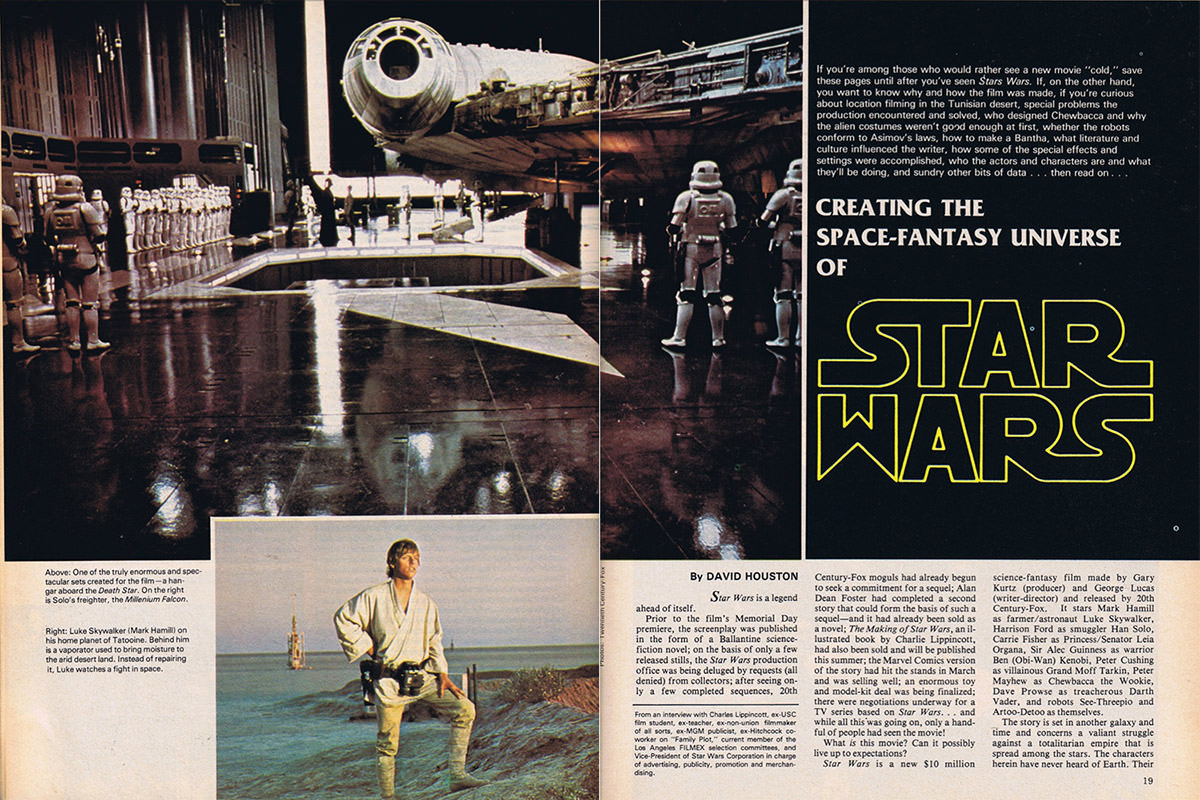 You too can download issues of Starlog from the Internet Archive!
And I was hooked.
Starlog eventually led to a love affair with Cinefex in 1980, which was nothing but lush, in-depth, behind the scenes information! The magazine dissected movie special effects to an unprecedented level, and I was in cinephile heaven...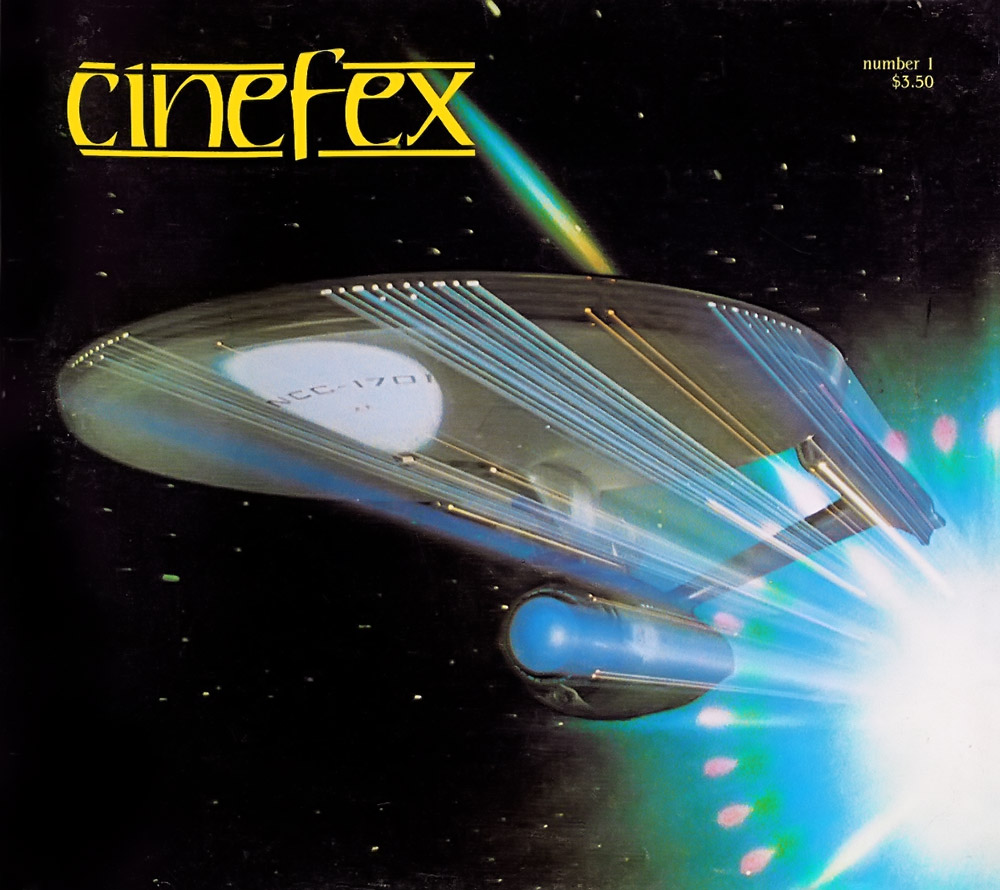 Eventually the "making of" books came along. Most of the time they were a step backwards from Cinefex, but I still bought them. Reluctantly.
All that changed in 2007 when The Making of Star Wars: The Definitive Story Behind the Original Film was released...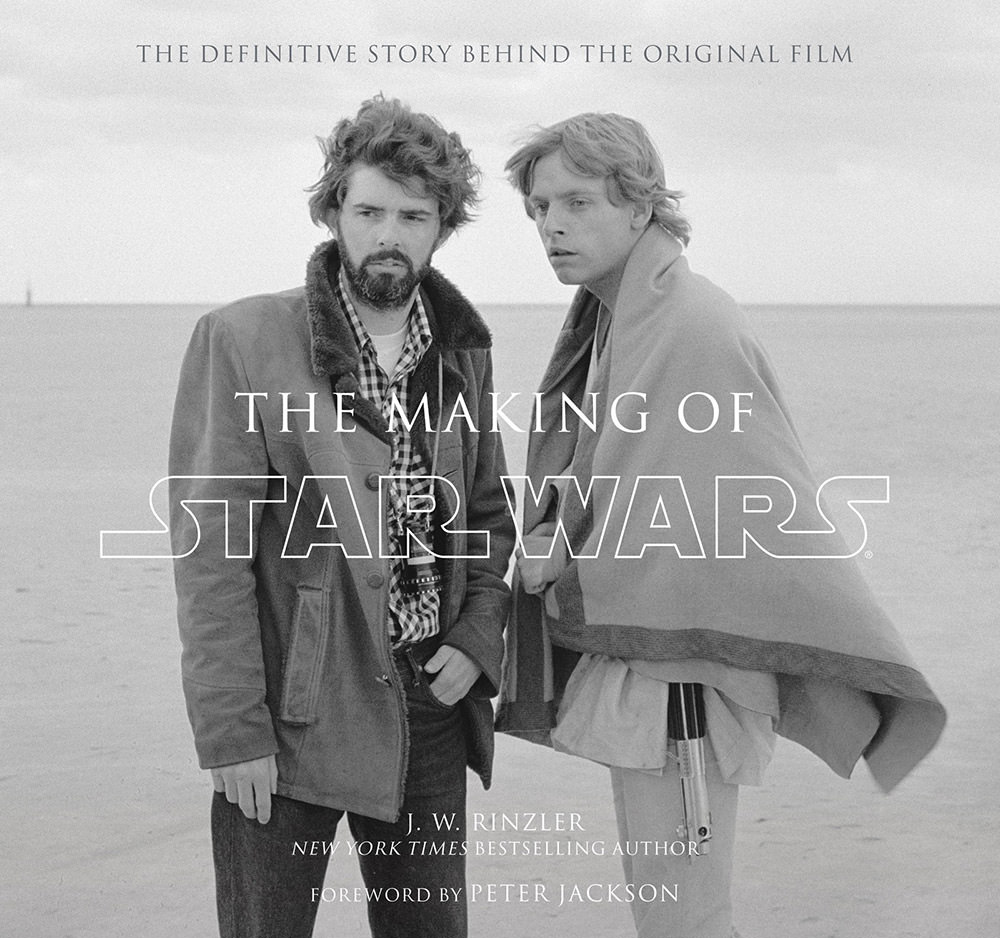 This absolute masterpiece of film documentation reignited my love of "behind the scenes" books and has been leading me on the road to bankruptcy ever since. Not just with new releases, but with past releases as well. Like The Story of The Fifth Element, a terrific book from 1997...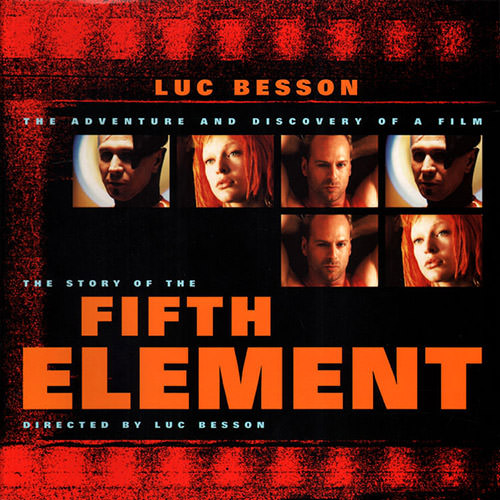 Currently, I'm obsessed with all the "art of" books for Disney/Pixar feature films... and, of course, all the Marvel movie books, which have been fantastic...

If you're a fan of these books like me, there are two new releases you should be aware of...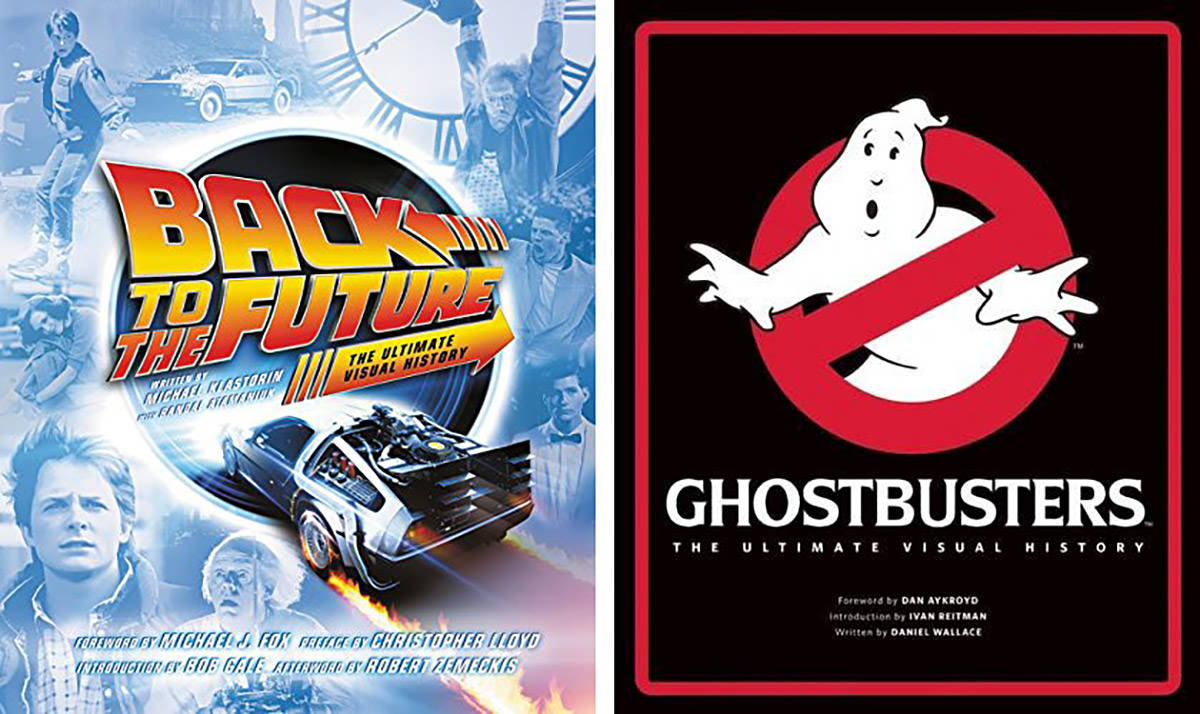 "Ultimate Visual History" books for Back to the Future and Ghostbusters!
Both volumes are very nicely made and have loads of great info. Spot varnish on the photos is featured throughout (something I love in a book!) and they tried to make them a bit more fun and accessible by including "souvenirs" from the movies that they stick to pages here and there.
In the Back to the Future book you get such things as the "Save the Clock Tower" flyer that Jennifer writes her phone number on (but it's white instead of blue)... the letter Marty writes to Doc to warn him about getting shot... the receipt from "Blast from the Past" for Grays Sports Almanac (but it's paper instead of clear plastic).
The Ghostbusters book doesn't have "souvenirs" so much as "production inserts" that feature artwork, storyboards, and an animation cell. Overall I wish they had not included the extra pieces, because they're just going to damage the pages they've been adhered to. You can easily remove them (the "glue" they use is that removable "booger snot" stuff) but then they're going to get lost. This kind of gimmicky crap never works as well as publishers think it does.
Still, Back to the Future and Ghostbusters are two of my favorite movies of all time, so I'm happy to have these editions. They claim to feature never-before-seen images and exclusive interviews, so that alone will make the books essential buys for the completist.
Hopefully publisher Insight Editions will release other books in this series. I'm still waiting for a making of Spaceballs book.