As anybody who has been reading Blogography for any length of time already knows, I am addicted to LEGO video games. It started with LEGO Star Wars, forged ahead into the massive triumph that was LEGO Batman, then wandered into amazing places with LEGO Indiana Jones, LEGO Pirates of the Caribbean, LEGO Harry Potter, LEGO Lord of the Rungs, plus many more. And I've purchased every game that's been published.
Until the game came along I couldn't purchase... LEGO City Undercover...
The reason I couldn't buy it? The game was exclusive to the Nintendo Wii U gaming system, which I did not own. The closest I could get was the "prequel" to the game which was released for the Nintendo 3DS (and was awesome)...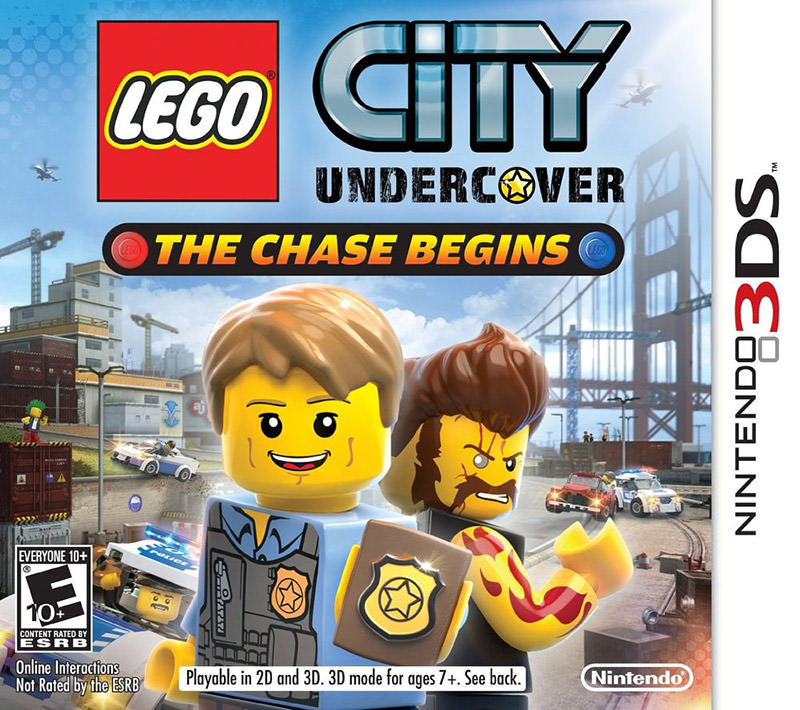 While I owned a Wii and liked it quite a lot, the Wii U didn't seem to offer much additional that I considered investing in the system. So I bemoaned the fact that LEGO City Undercover would be the first LEGO game I'd not be able to play, then moved on with my life.
Fast forward a couple months... and, while visiting friends in Pittsburgh, I got to play with the Wii U up-close-and-personal. Much to my surprise, I found out I had grossly underestimated it. The system built upon the Wii with some intriguing upgrades in game play (and in graphics, which finally caught up to the competition with HD quality)...
After playing the majesty that is LEGO City Undercover for fifteen minutes, I knew I had to have it.
So when I got home, I called up a buddy that could hook me up with a Wii U and ordered LEGO City Undercover. They both arrived the following week... when I promptly stuffed them in a closet and forgot about them. Turns out I don't have much time for playing video games.
That was over two years ago.
Then LEGO Dimensions... which looks like it may very well be the greatest video game in the history of video games... became available for pre-order...
Of course I must have it.
But which system should I order it for? It's available for almost all of them.
Ultimately I decided to pre-order the Wii U version so that it would encourage me to get my console out and get some use out of it.
And so today was the day.
But I'll get to that... tomorrow.