My obsession with monitoring the two pregnant cats over at Tiny Kittens has been pretty overwhelming. For over a week I've had their live camera feeds floating in the corner of my monitor all day... and displayed on my laptop all night so when I wake up I can check in on them.
Well, the kittens finally came.
The first to deliver was Tip. She was an abandoned kitty who "turned to a life of crime" when she started breaking into homes to find food. Having been around people, she was an easy cat for Shelly Roche to monitor and keep happy. She was sponsored by some nice people at Dreamworks Animation, and ended up with five babies. She's a fantastic mom...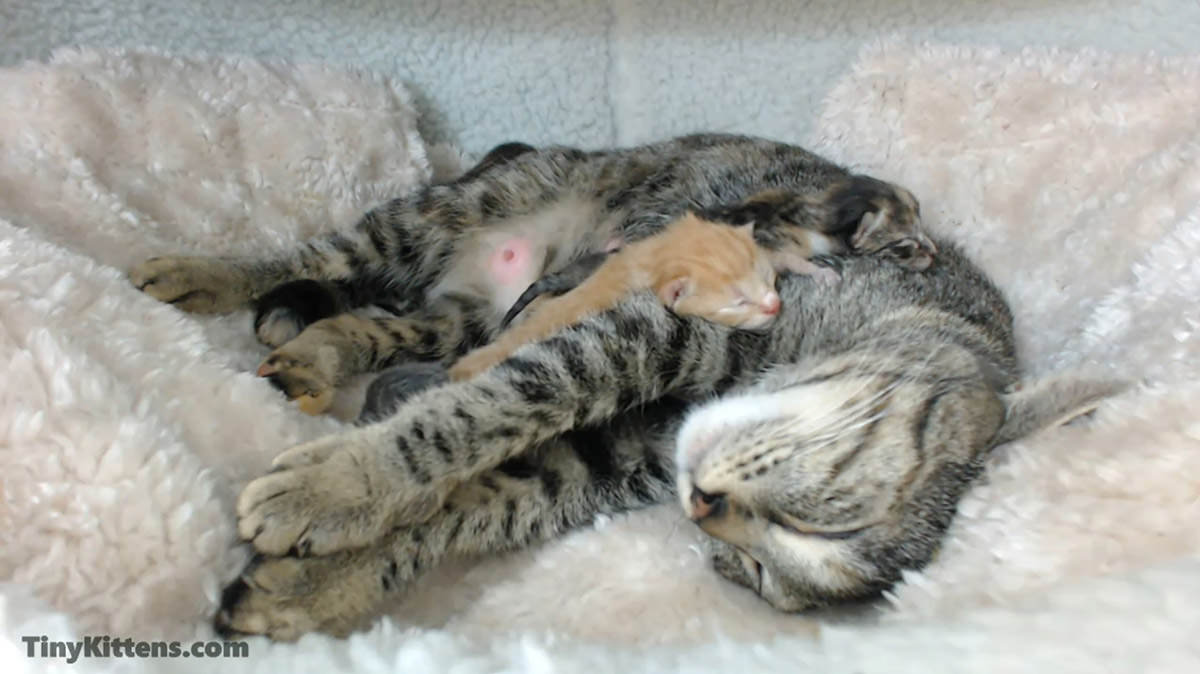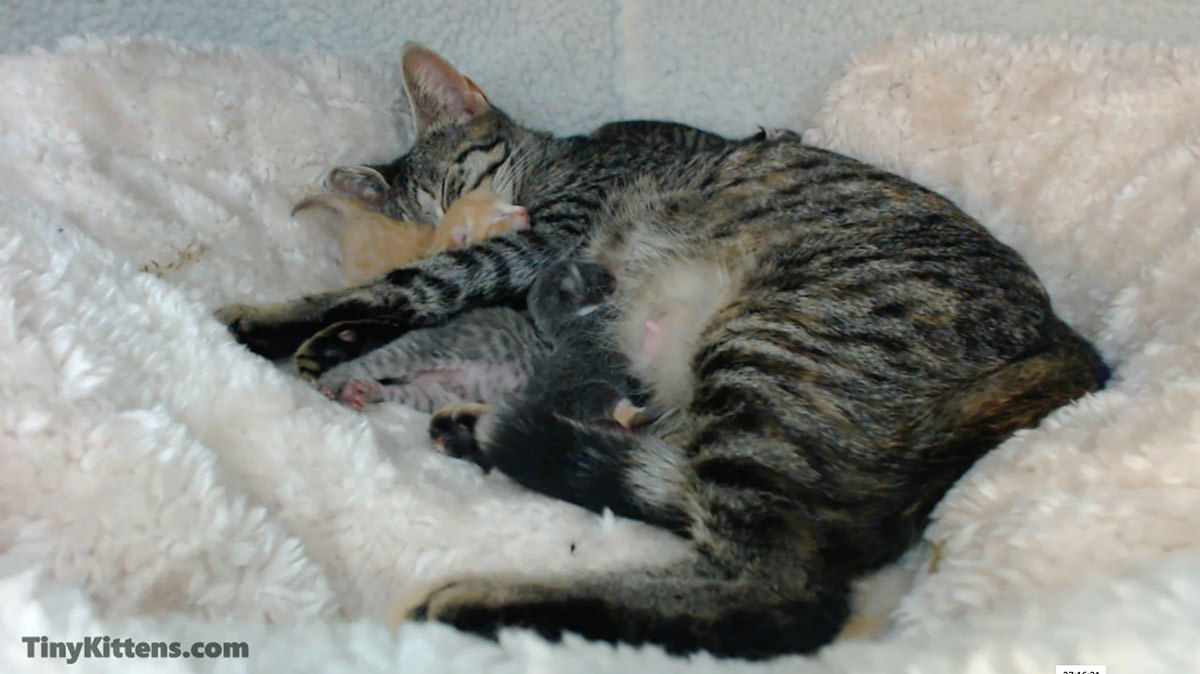 I didn't get to see Tip give birth, but I did get to see Sisko deliver her kittens.
Sisko is feral, so she's been pretty stressed being trapped indoors. Her wild nature also makes it impossible for Shelly to help out much, but everything seemed to work out okay.
The poor thing ended up having a litter of eight kittens. And they pretty much came one right after the other, so she didn't get a break between them. Now the little cat is doing the best she can to stay sane while caring for entirely too many mouths to feed. She looks kind of overwhelmed and a little scared, but she's hanging in there...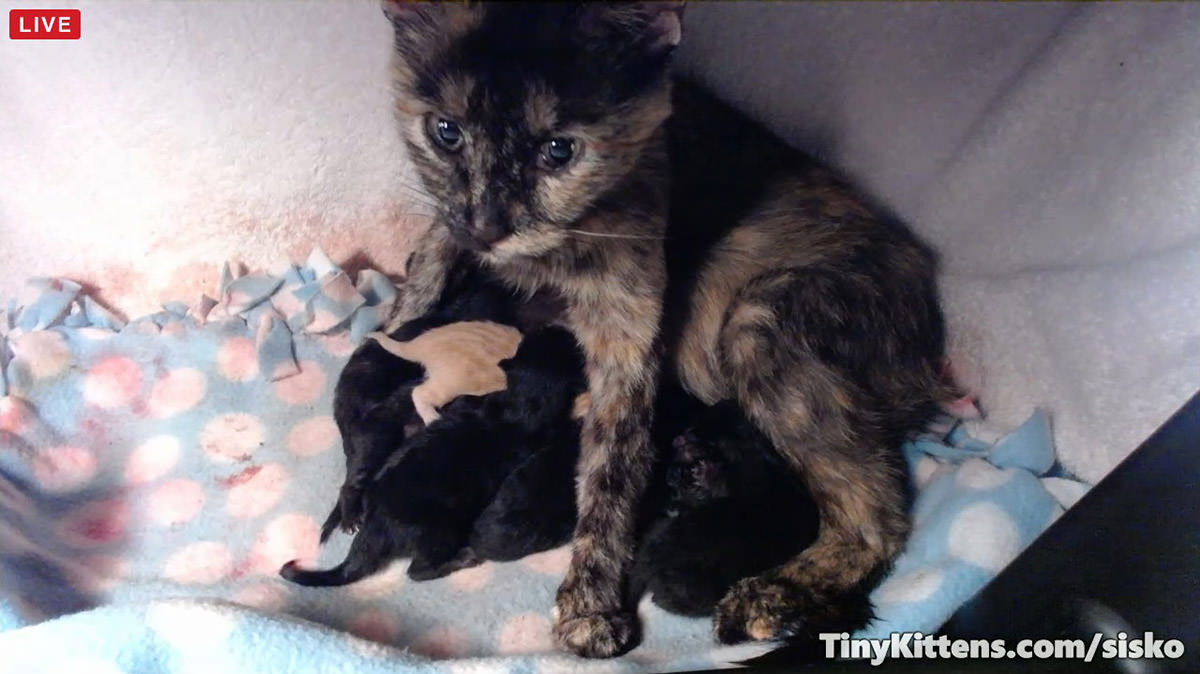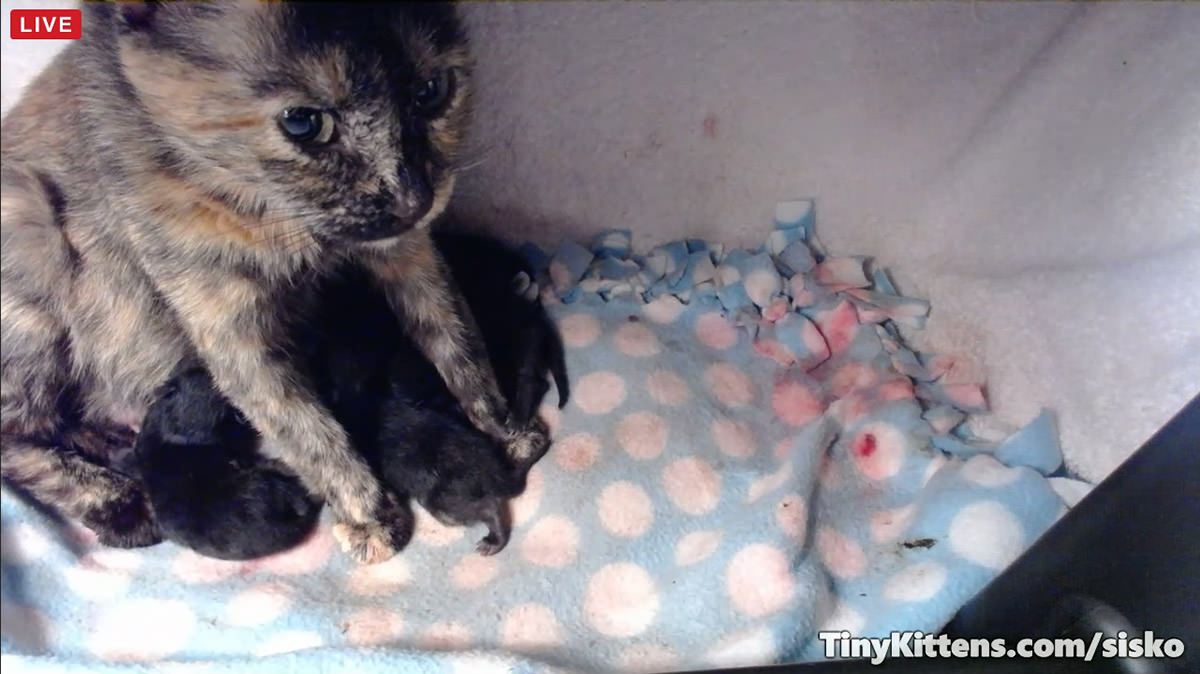 Hopefully she'll relax a bit and get into the groove of motherhood.
If you want to help out Shelly and the amazing, amazing work she does at Tiny Kittens, I encourage you to donate to the cause.
The live cams are still up, so you can check in on the babies any time here...