Okay. I haven't traveled in a couple months, so I know I've been out of the loop for a while, but...
FORTY FREAKIN' DOLLARS FOR INTERNET?!??
Wasn't it just $20 a few minutes ago?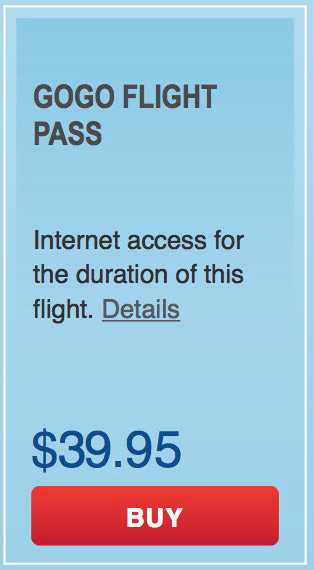 And here's the thing... it's shitty forty dollar internet. I barely had a connection the entire time. Pages would rarely load completely... it's worse than dial-up used to be!
Guess this is what happens when you let a corrupt pile of shit company have a monopoly in the in-air internet game! Highway robbery! Errr... well... in the air. SKYWAY ROBBERY!!! I could get blown for this kind of bank!
Oh well.
I'll just try and appreciate that I can have internet while flying at all.
BUT FORTY DOLLARS?!??