Back in the good ol' days where blogging actually mattered, I refused many an offer to host ads on Blogography (I still do... on those rare occasions somebody actually bothers to ask now-a-days). Not that I was turning down any massive dollar amounts or anything... I would have earned well under $100 a month... but the money wasn't the point. I simply did not want to have my entire blogging life revolve around driving clicks to my website.
Which is what you have to do in order to make ads worth it. Just ask the fine folks at TVBlend...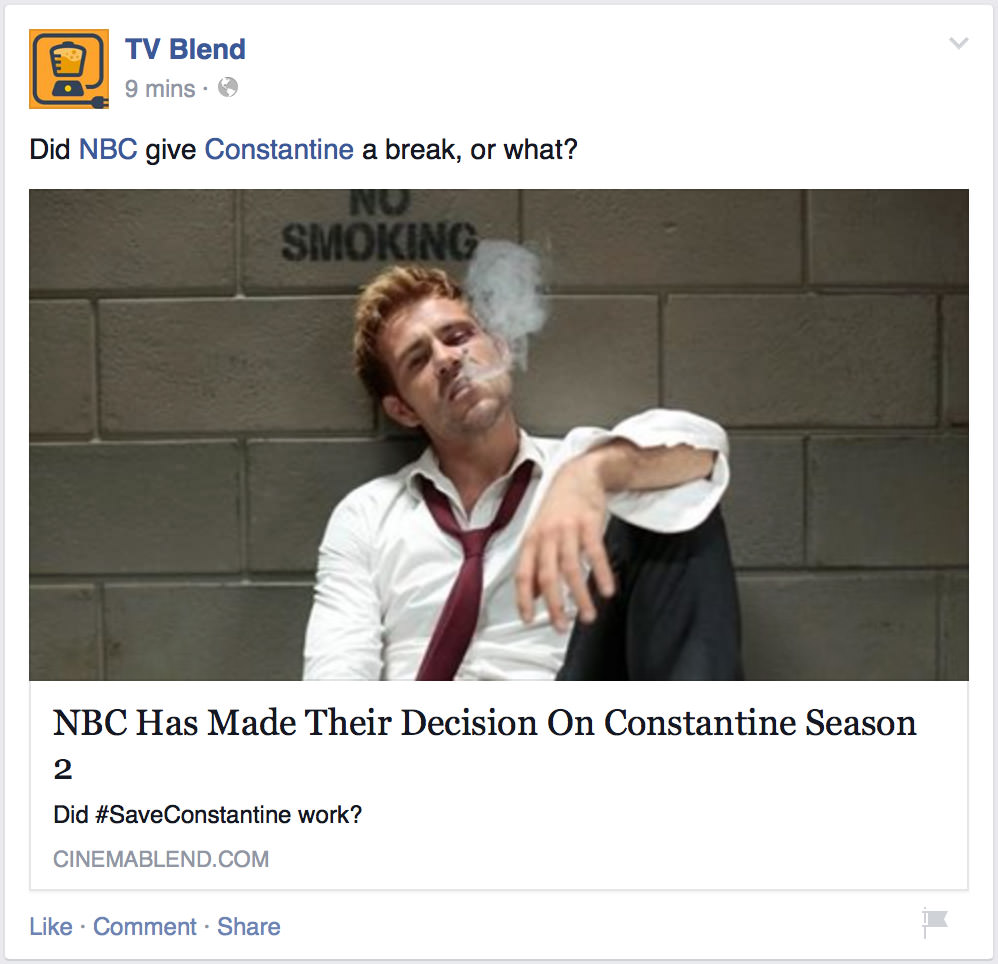 In order to find out the answer to their burning question, you have to click through to their website.
A.K.A. "clickbait."
Whereas Super Hero Hype has a different, arguably less douchey approach...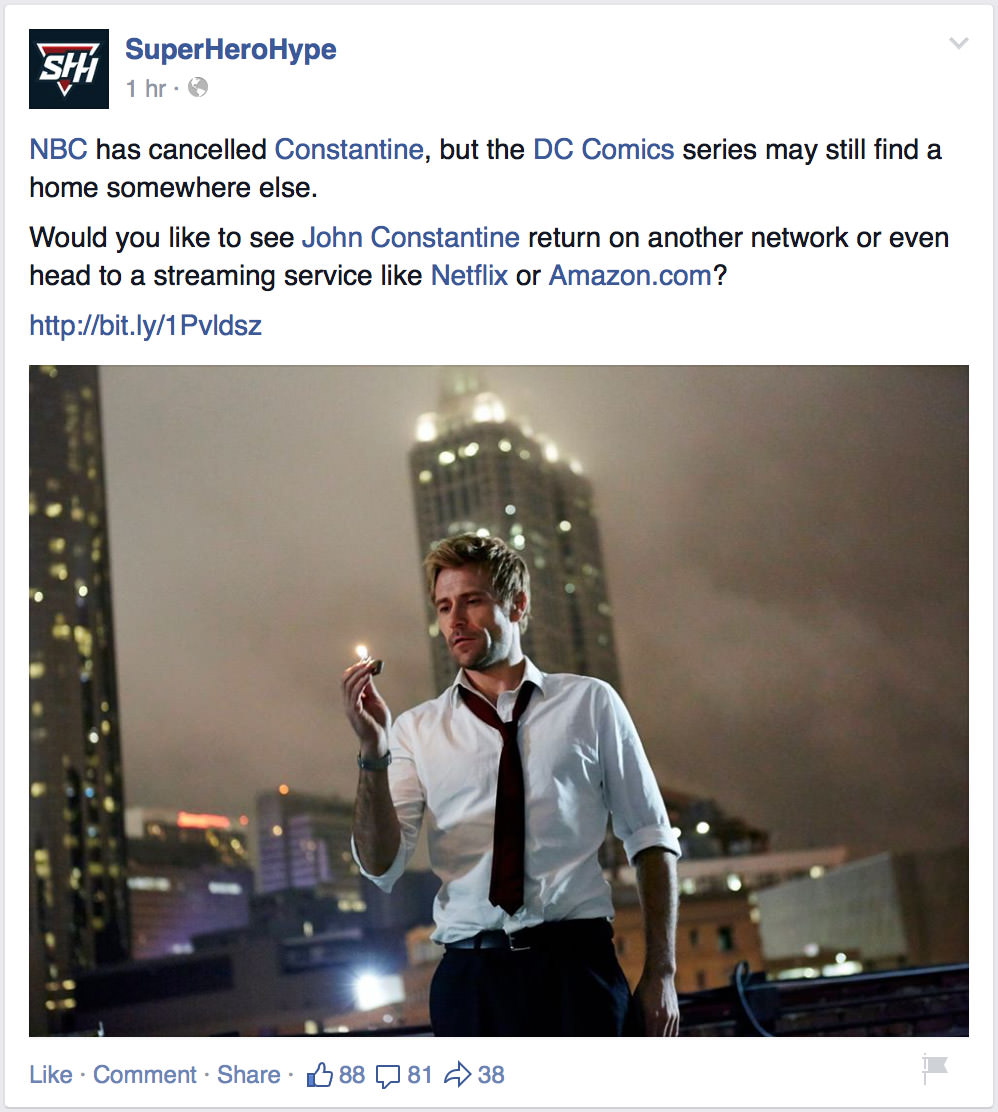 Super Hero Hype doesn't make you click through to get the answer, they try to create a post that will have you wanting to click through to get more than just "the answer." Kind of a big difference, though the end result is the same... if you're a fan of Constantine, you'll be clicking through to the site in order to get the deets about the fate of the show.
And while I prefer the Super Hero Hype approach which doesn't hold a gun to my head for a click-through, TV Blend's tactics don't bother me enough to stop following their newsfeed... I just don't click through as much as I would if they were a bit more creative in how they go about initiating it.
But lest you think Super Hero Hype isn't above allowing others to put douchey clickbait ads on their site. Well...
ZOMFG! WHAT DID SANDRA BULLOCK LIE ABOUT?!??
Who the hell cares?
A lot of people, apparently. Because this kind of clickbait is rampant on the internet. You can't escape it. Everywhere you look there's something UNBELIEVABLE and AMAZING that will LEAVE YOU SPEECHLESS... but it requires a click-through to reveal what it is.
In some cases it's more than figurative... you literally can't escape it. Because an increasing number of websites... "ZergNet" for example... spawn infinite new windows with every click so you never leave their site. You're trapped in a maze of clickbait from which few break free.
Until you fall asleep at the computer.
Or close your browser window.
Or die.
Which is the only true escape from clickbait once you're on the internet.
Which reminds me... DID YOU KNOW THAT THESE COMMON HOUSEHOLD ITEMS COULD KILL YOU?!?