Any time I need a reason to keep blogging when most everybody else has quit, all I have to do is look at my visitor stats. For reasons completely unknown, people keep reading. Yes, the death of Google Reader had a big impact on my visitor counts... but the number of "unique visitors" stopping by keeps inching upward.
In short? Lot's of people visit here.
The bulk of my traffic has always come from Google searches but, in the past, those people never stuck around much. They'd get what they came for and move on. Now-a-days, however, a surprising number of people do stick around and keep reading. I'm not exactly sure why. Most of the time it's via tag links. Somebody arrives because a search led them here, they like (or hate?) what I have to say, then click through so they can read more posts on the same topic. And those topics can generally be ranked into a "Top 5" like this...
Travel/Photography.
Television/Movies.
Apple/iPhone/Mac.
Hard Rock Cafe (includes traffic at DaveCafe).
News/Politics.
The first four categories are not that shocking. They encompass 75% of what I blog about (the remainder being day-to-day "DaveLife" crap).
The last one, however, is a bit surprising because I don't often write about politics. And yet, when I do, it usually ends up getting linked to from... somewhere... whether it's somebody agreeing or disagreeing. Writing about Rick "Piece of Shit" Santorum, for example, always result in linkbait because I'm so passionate about loathing the asshole, and people who also loathe him just love to share. That being said, posts that Conservatives could latch onto are the ones that seem to get the most attention. For example...
All the Right Wing love is nice, but I don't think I'll be signing up for the Tea Party just yet.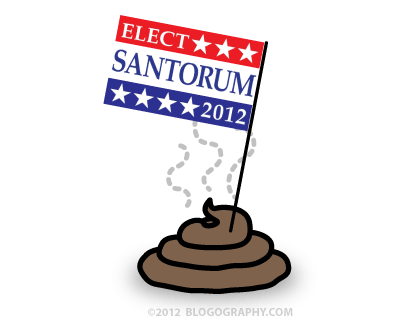 Anyway...
Guess I should send out a big "thank you" to Google for keeping people reading my bullshit.
Though I suppose having nearly 12 years of content to search through plays a part as well. When you've been blogging as long as I have, you've pretty much discussed just about everything there is.
Well, except Taylor Lautner. There are some topics beneath even me.
UPDATE: Shit!