My flight out of Hwange didn't leave a lot of safari time this morning, so last night I asked our guide if I could skip it and just take "the long way" to the airport in the morning. He was fine with that... probably because it meant he got to sleep in a bit late as well... so my day was set.
When it was time to leave, the entire staff was there to see me off. Just like Ruckomechi before them, everybody at Davison's was amazing throughout my entire stay. I can't possibly say enough great things about the people at Wilderness Safaris, and give them my highest possible recommendation.
Anyway...
when driving "the long way" to the airport for my flight, we happened upon something I hadn't seen yet in Africa... ostriches!
Just as the pair went tearing off into the grasslands, the radio came to life. I couldn't understand a word because the person was speaking Shona or some other language I couldn't recognize, but it was clear that something important was happening.
Turns out it was lions. They were at the camp watering hole.
Knowing how much I love these animals, the guide floored it back to camp. I was more than a little excited at seeing lions again, as that would mean I had lucked out in seeing them every day I was on safari. Alas, they were no longer at the watering hole, so off we went to track them down.
Fifteen minutes later and... heeeeeere's Simba! Apparently looking for his mom...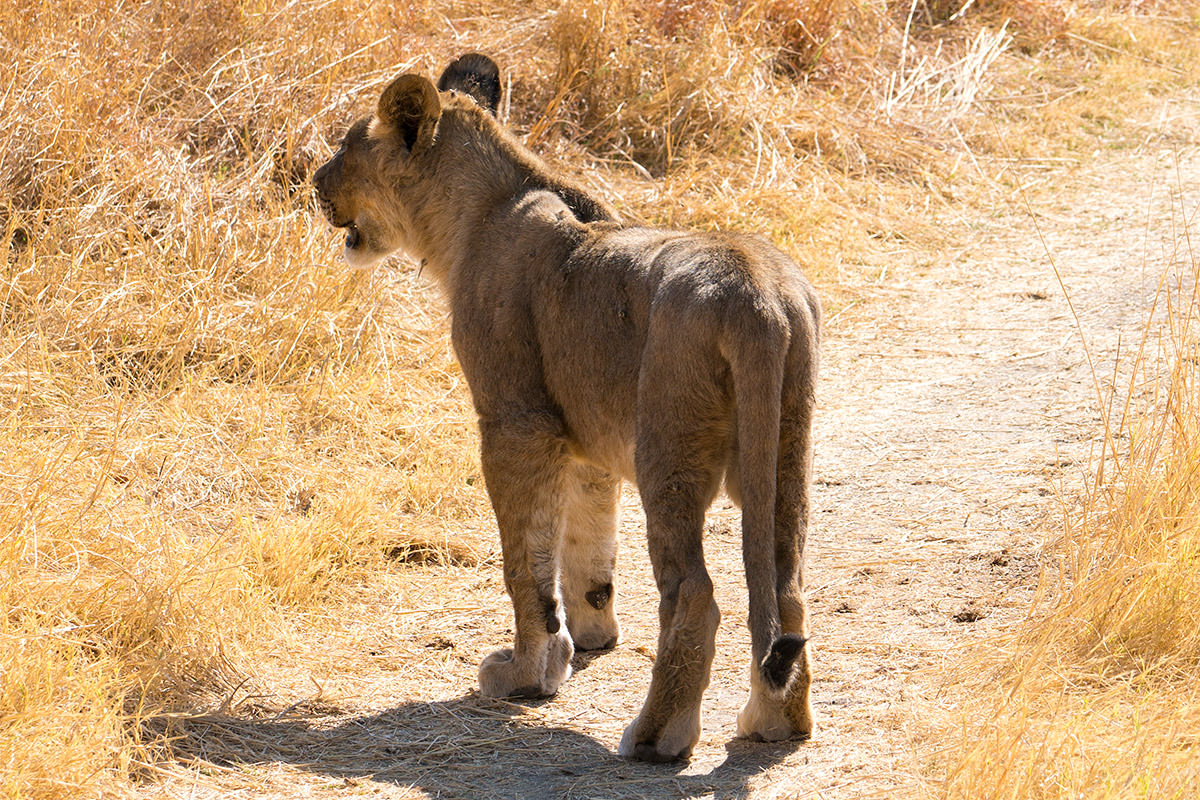 And here she comes...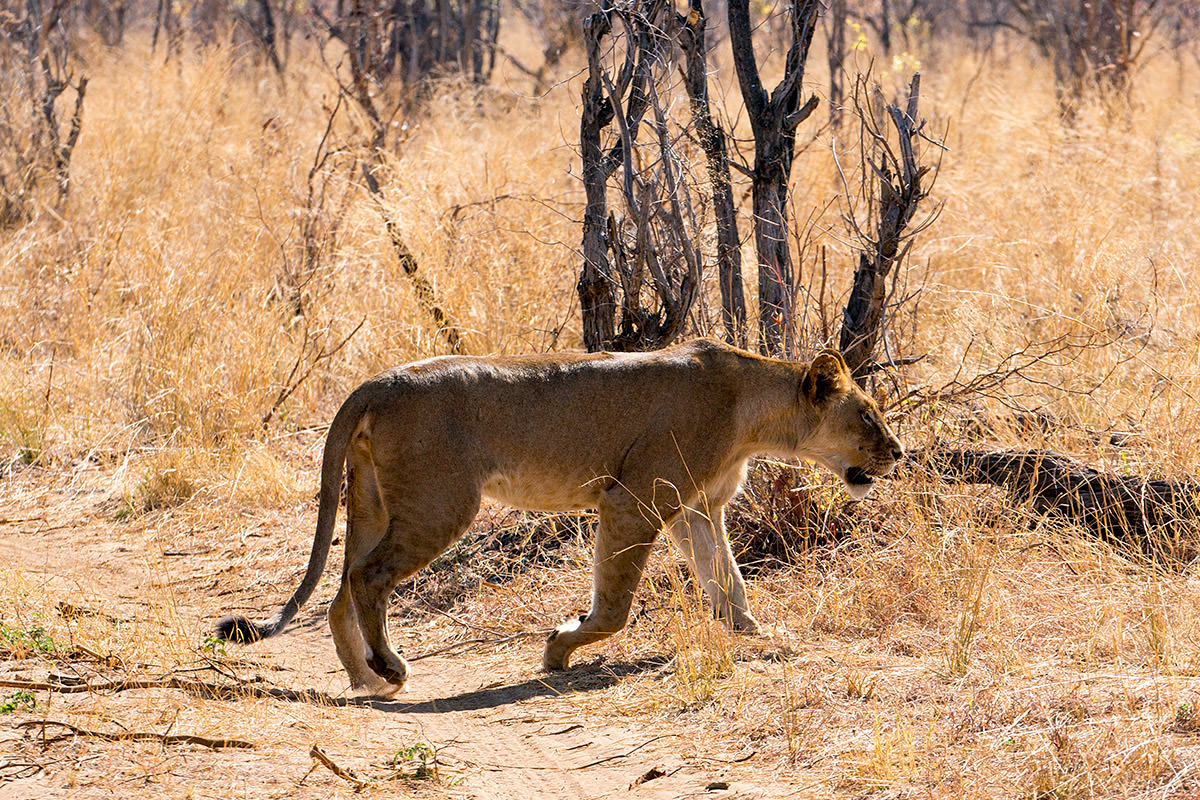 The cub was nice enough to look back one last time as we drove off to the airport. Goodbye there, little fella...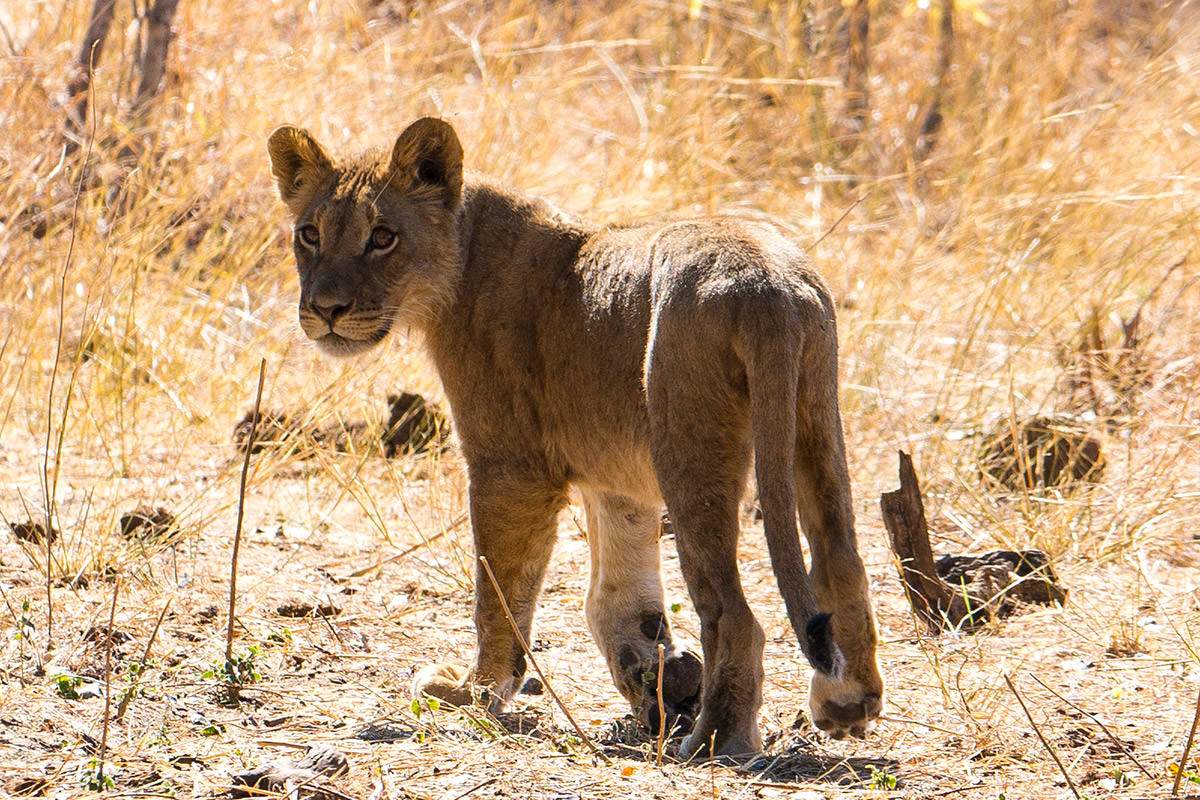 And I finally got that running warthog photo I've been trying for...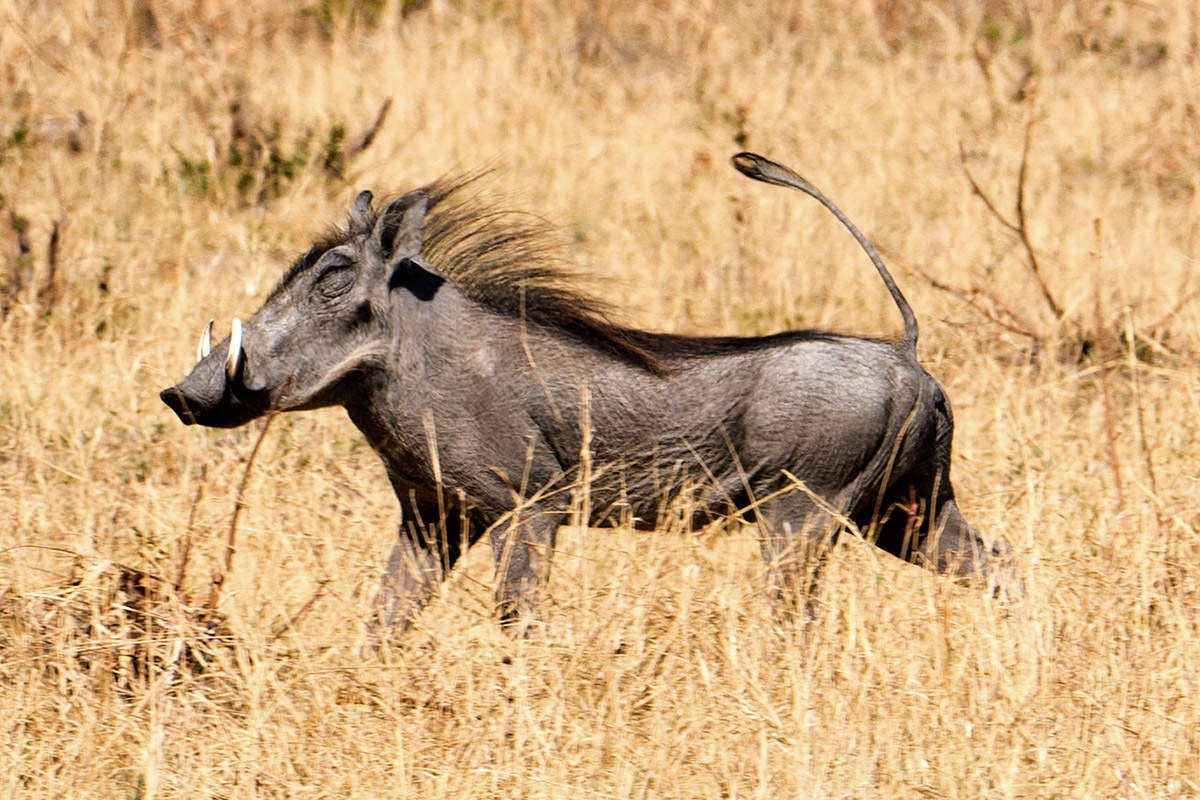 And a last look at a jackal...
Then the time had finally come... we arrived at Linkwasha Airstrip and it was time to go...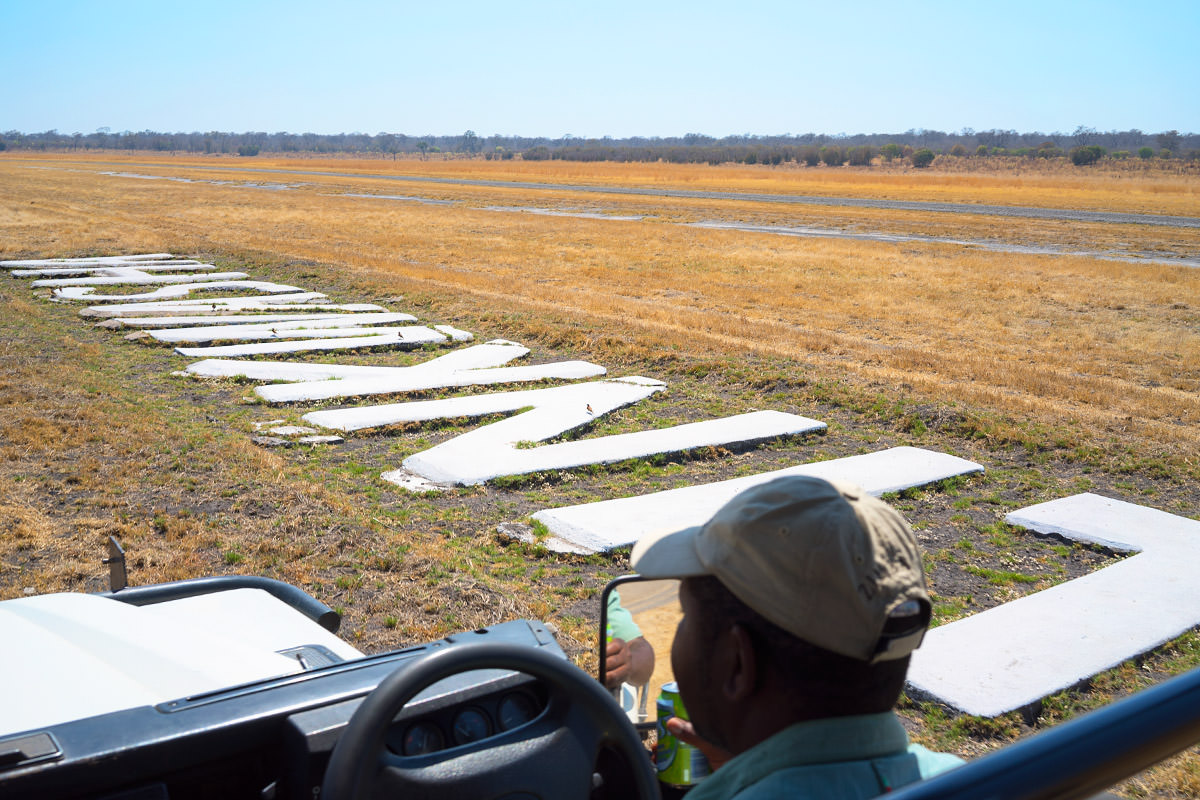 I got to play co-pilot again, which is fun... despite all the bodily injury or death...
Next stop? Victoria Falls. And their nice, big landing strip...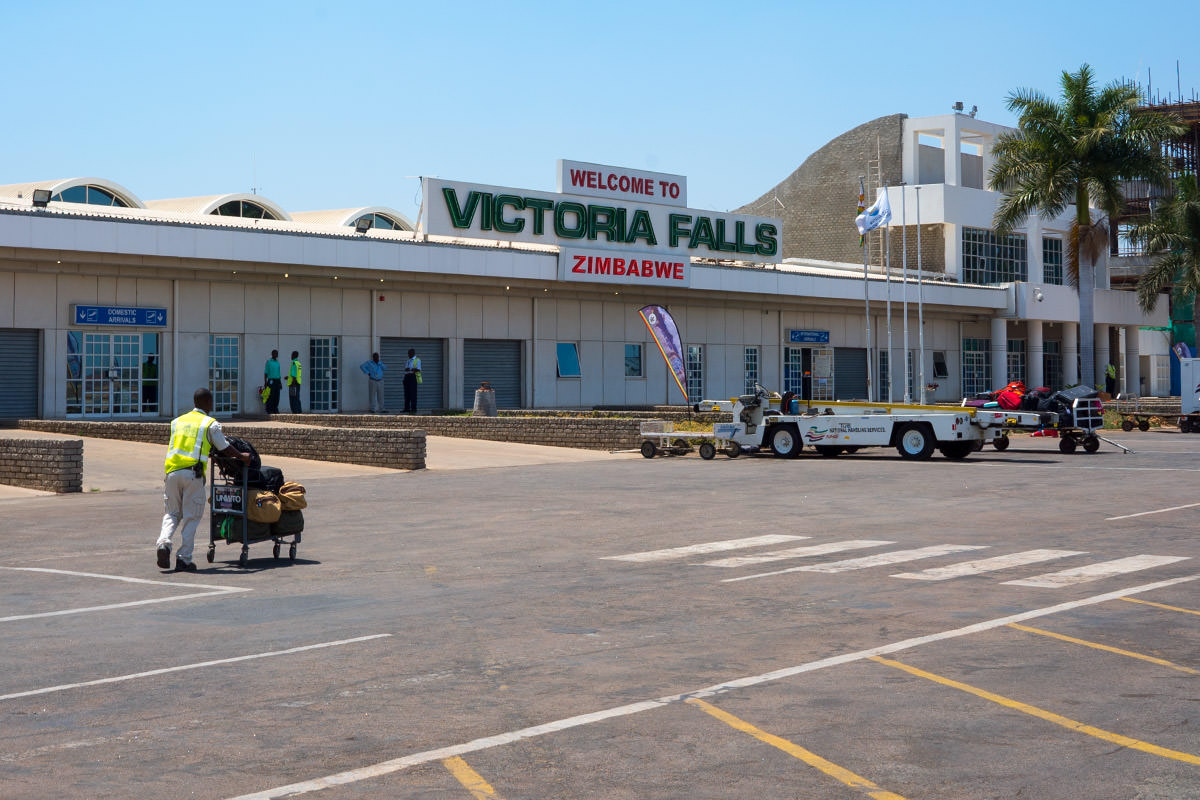 I ended up staying at the Victoria Falls Hotel, which is the hotel to stay at in the area. It has a long, illustrious history and has been host to a slew of famous people... from kings and queens to movie stars and socialites. As you would expect, it's quite the nice place to stay...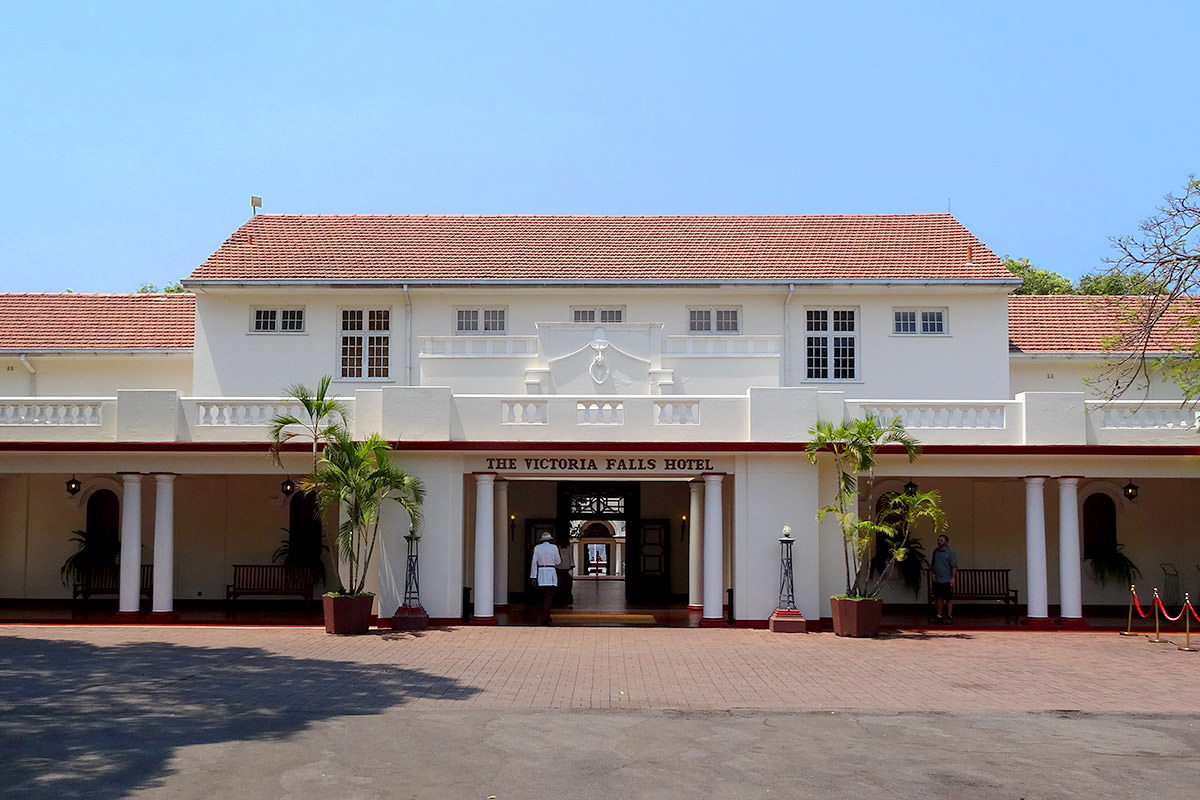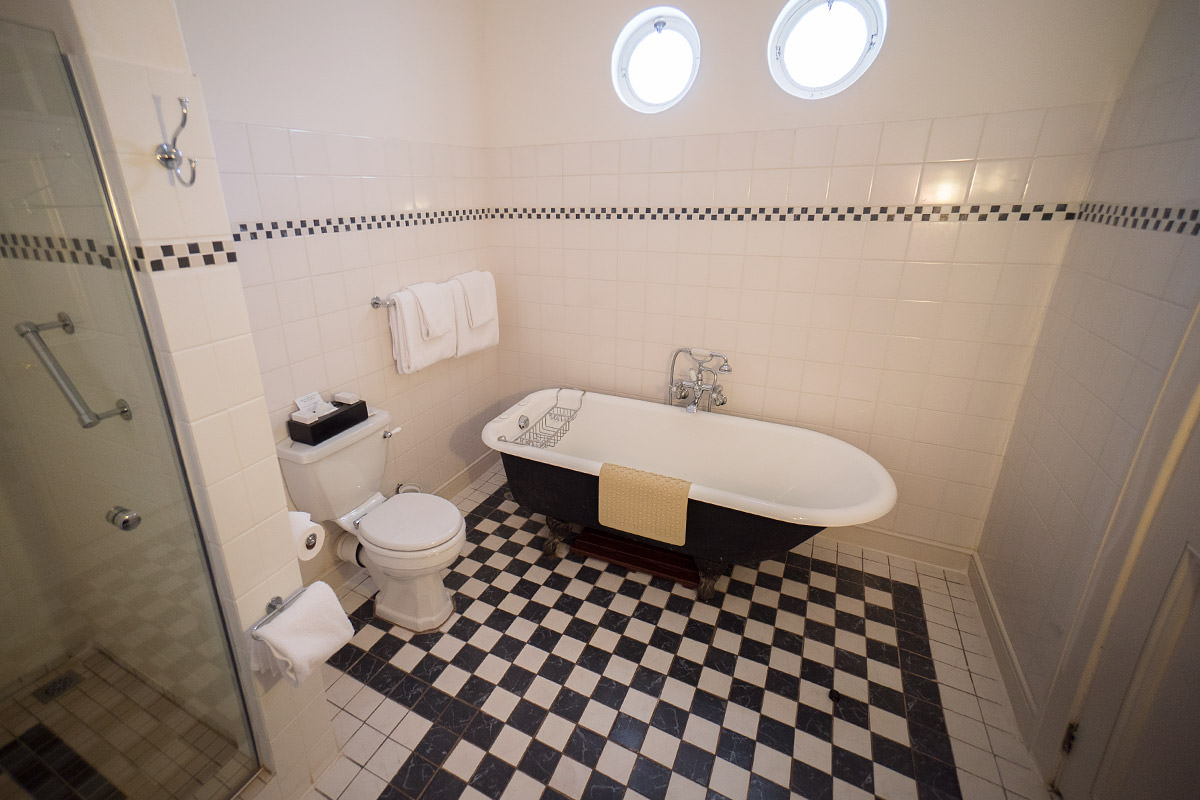 Though I usually loathe to eat at hotel properties... the price is always high and the quality mostly sucks... I was too hungry to venture out into town. So I ate at the Victoria Falls Hotel "Stanley's Terrace" restaurant, which ended up being very, very nice. The tomato gnocchi with asparagus and parmesan shavings I had was delicious...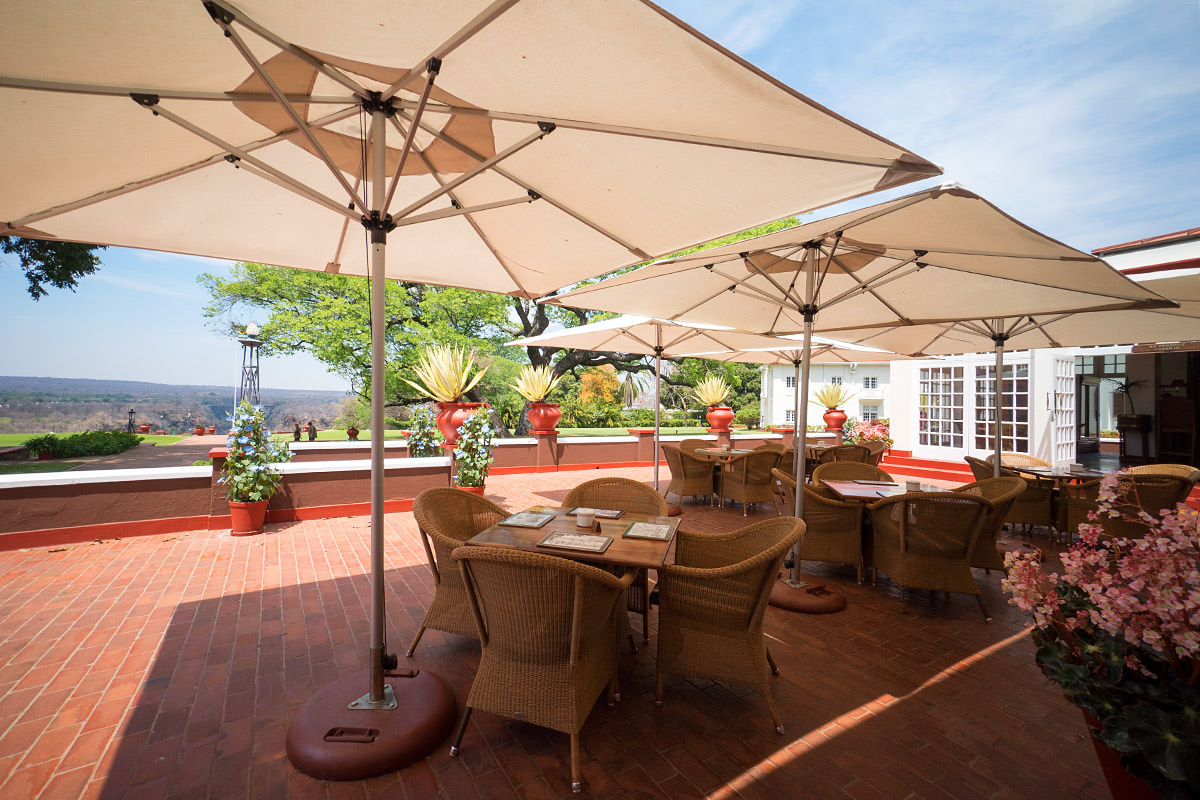 The grounds are meticulously cared for. And not only does the hotel have an exclusive path to Victoria Falls, it also has a view of the canyon bridge at the end of the falls...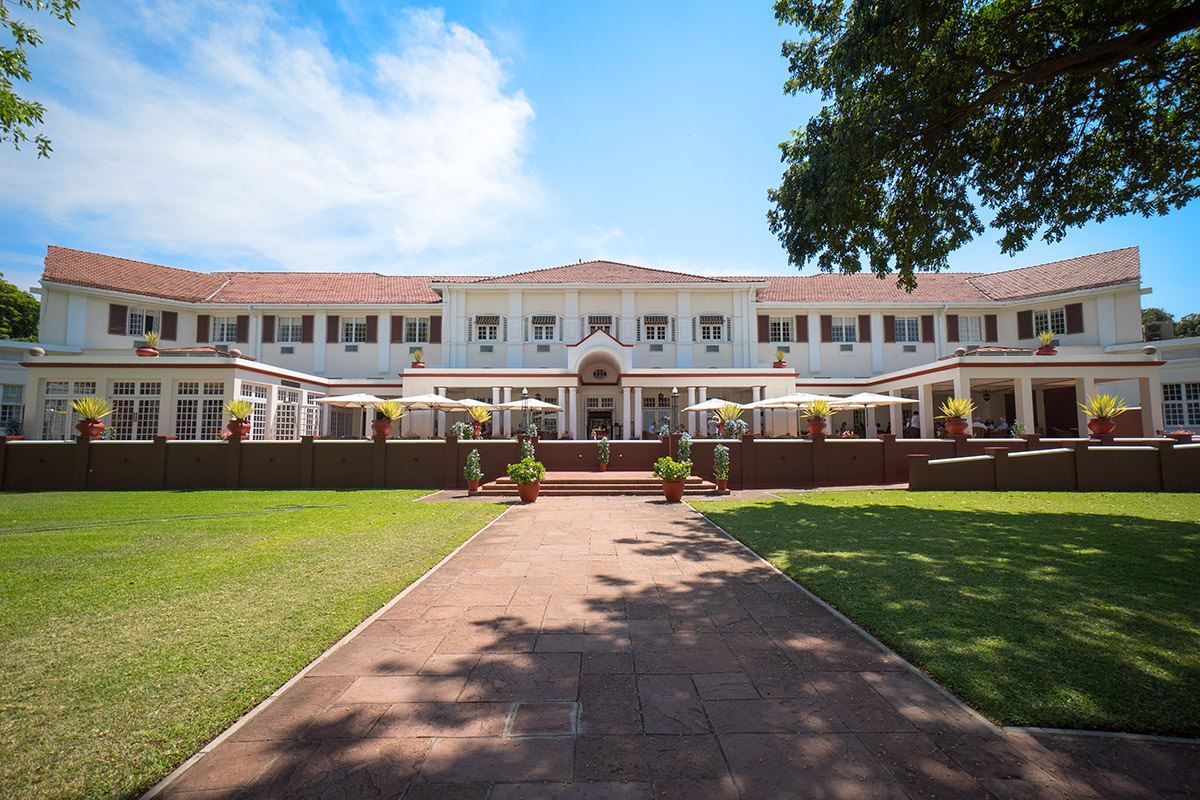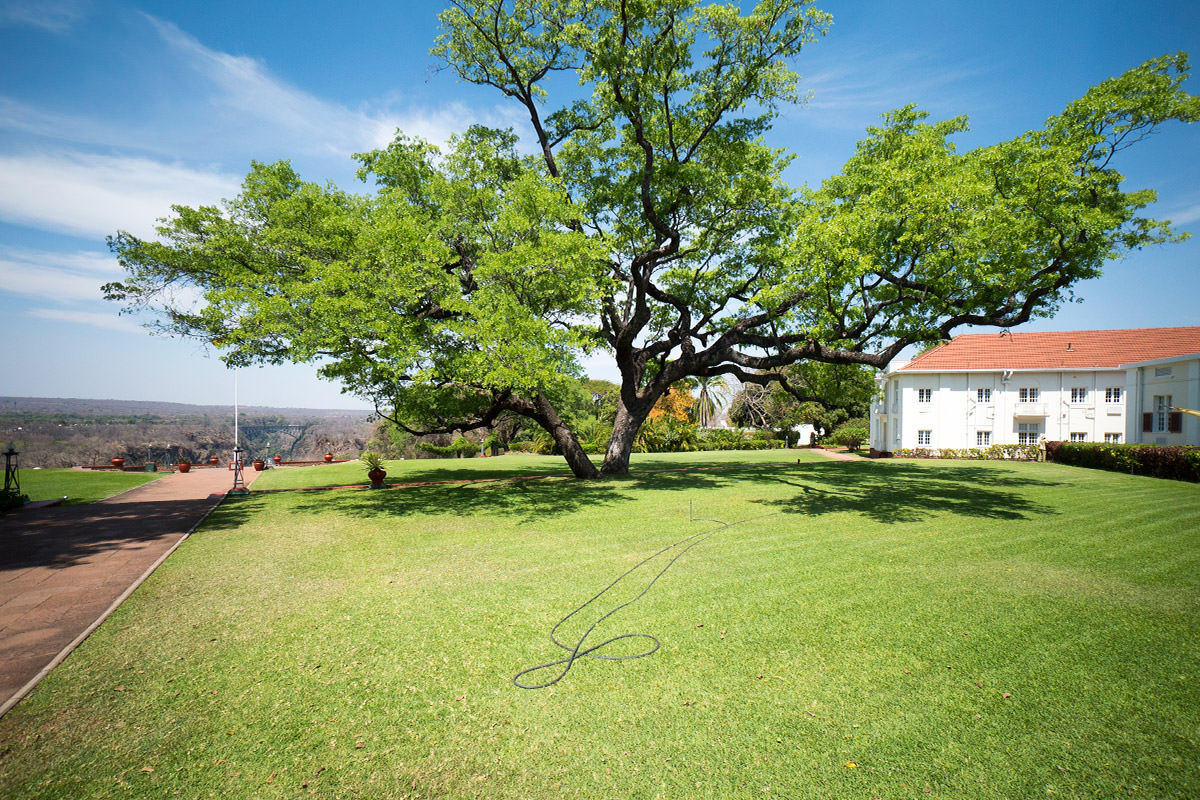 The only fault I have with the hotel so far is that some of the decor is a bit gruesome. I know game hunting is a part of the history here, but it's still sad to see these beautiful animals slaughtered for the sake of wall ornaments...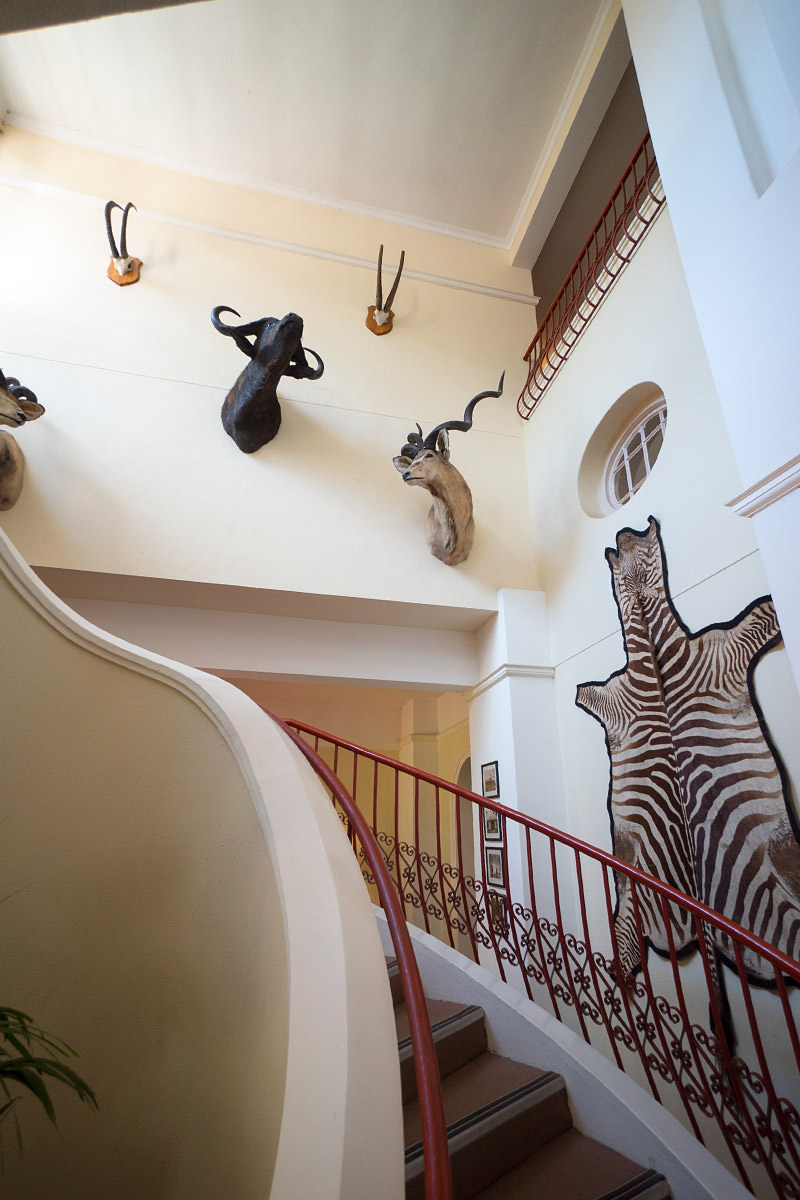 The rest of the decor, however, is amazing. There are old posters, photos, and memorabilia from throughout the hotel's history... all of it fascinating...
The evening was capped by a Zambezi River cocktail cruise.
Anybody who knows me knows that this is definitely not my thing. But it was something to do, so sign me up.
I have to admit, it was actually quite nice. It also topped-out at two hours, so it was just the right length of time...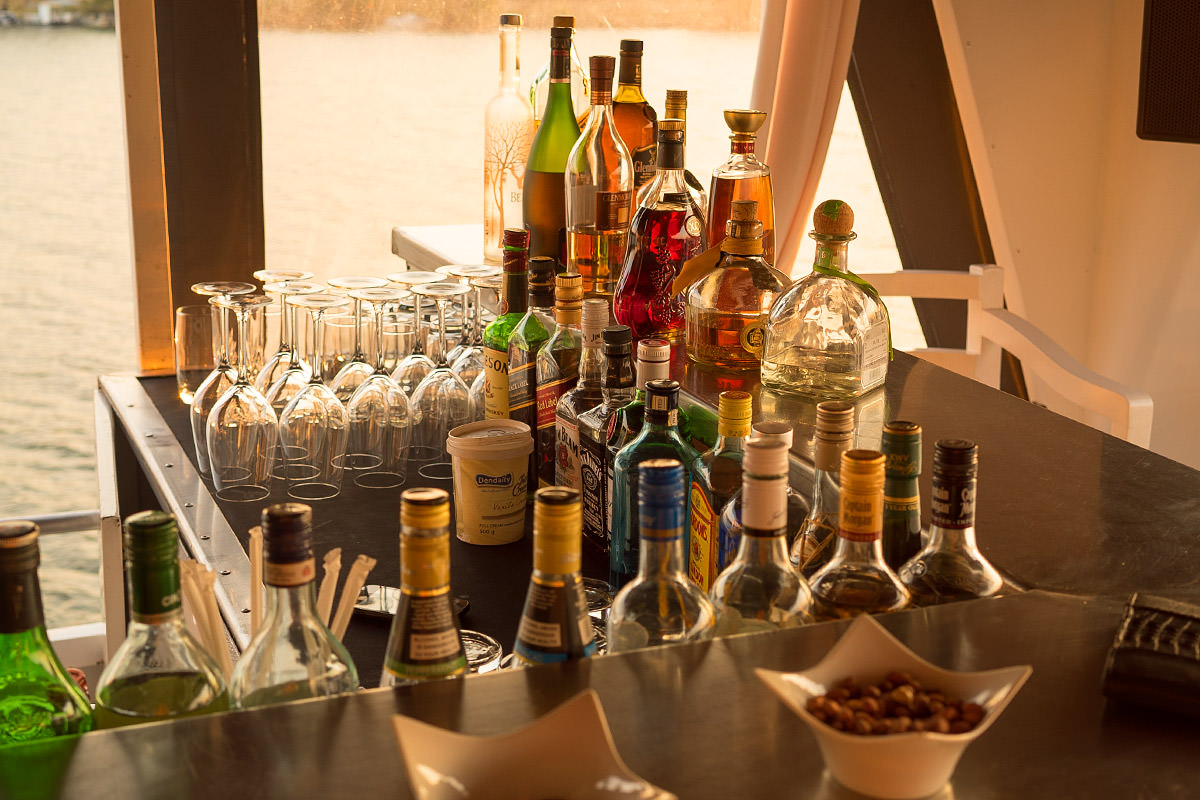 As you pull into dock, the entire crew comes out and sings to you. It's pretty wonderful...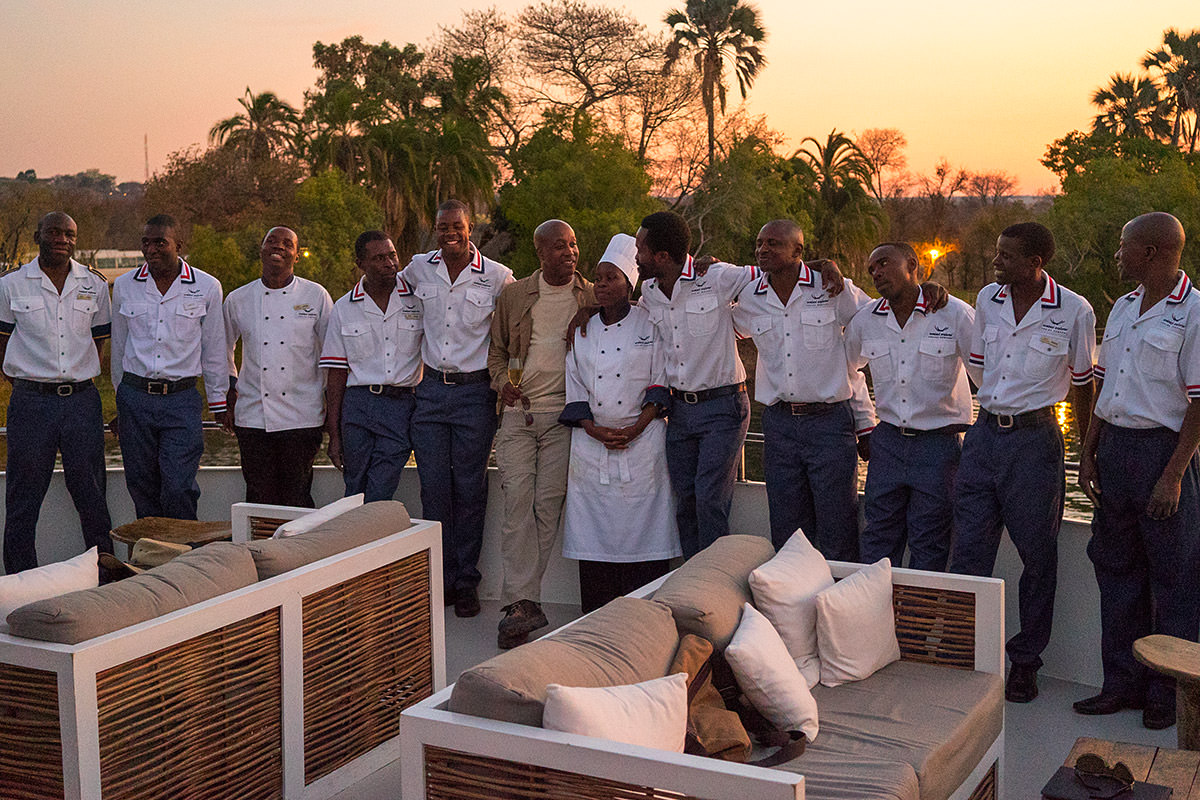 Not a bad way to end the evening, really. If you ever find yourself in Victoria Falls and want to take a river cruise, I'm happy to recommend Nash and his crew of the Zambezi Explorer Cruise Company...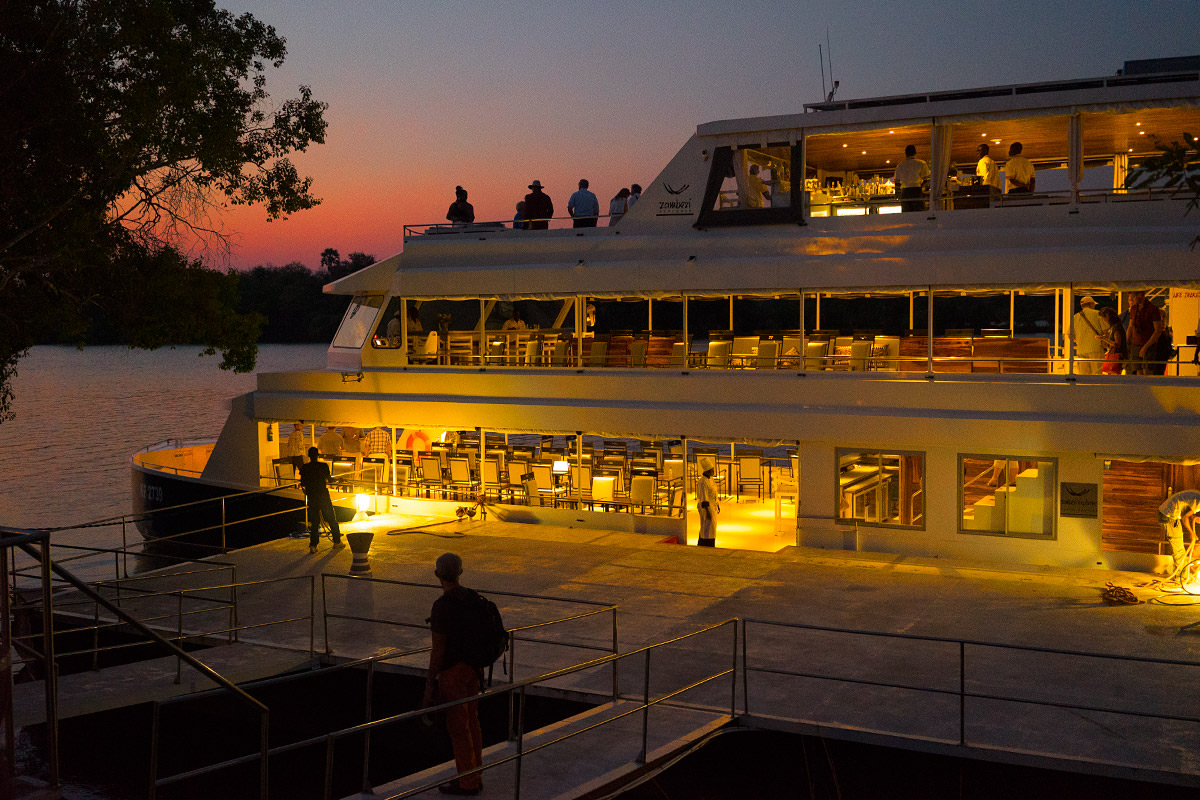 And that was that. Back to the Victoria Falls Hotel...
Where I noticed a wonderful mural in the lobby entrance...
It commemorates the old BOAC (British Overseas Airways Corporation) route that flew from Southampton, UK to Johannesburg, South Africa via Augusta, Sicily; Alexandria, Egypt; Khartoum, Sudan; Port Bell, Uganda; and (of course) Victoria Falls, Zimbabwe. It was a mail/passenger route that began in 1948. The plaque below the mural says the flight was serviced nearby, permitting an overnight stay at this hotel for passengers. The stop was affectionately known as "Jungle Junction" (which now happens to be the name of one of the restaurants at the hotel).
And... that's a wrap. For tonight anyways.
All that's left for me here is a visit to the actual Victoria Falls...