Cannot. Seem. To. Catch. Up. On. Sleep.
No matter how tired I am, I lay down to try and get some rest only to have my brain explode all over the place with every thought imaginable racing through my head. You'd think at some point my mind would give up and pass out but, alas, no.
And so I drove across the state for work... three hours of pretty much this...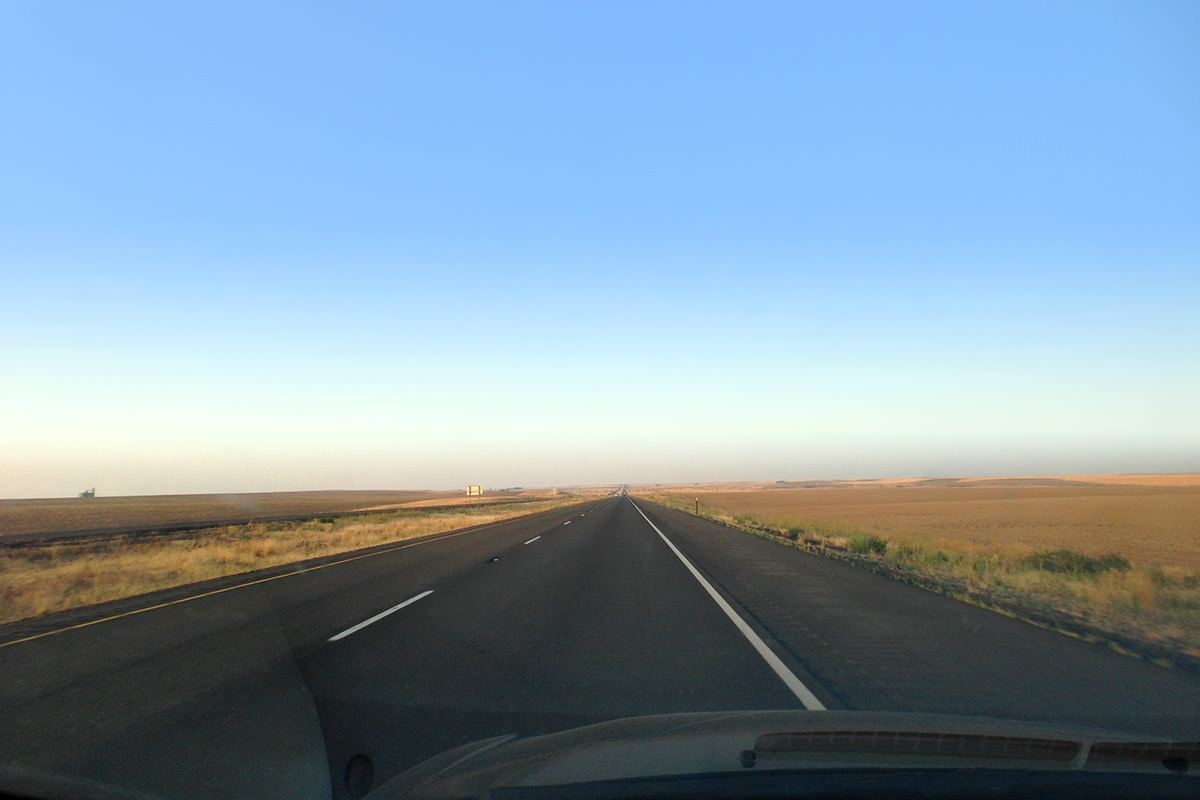 All while fighting nausea and exhaustion. Thank heavens for Coke and Slayer.
After arriving in Spokane, I dropped by Pita Pit to get my falafel on...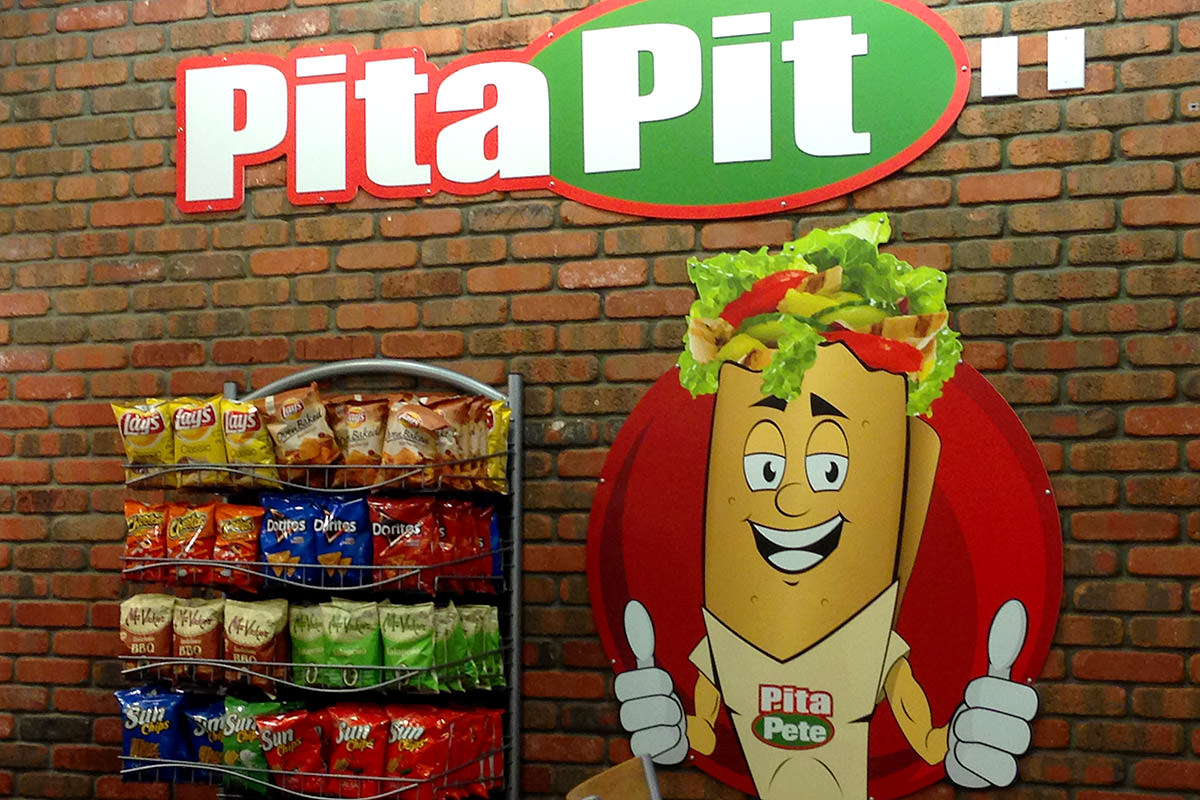 I love you, Pita Pete!
Well, that's kind of a lie... I actually checked into my hotel before heading to The Pit. Which was not exactly the experience I had hoped for.
As always, I Pricelined hotels when looking for a place to stay. After searching "Express Deals" for a property downtown, there was a 3-star for $105 and, much to my delight, a 4-star available for $120. Normally I'd just take the 3-star, which would have been perfectly fine... but there's only one 4-star hotel in all of Spokane, and it's well worth the $15 extra per night... The Davenport.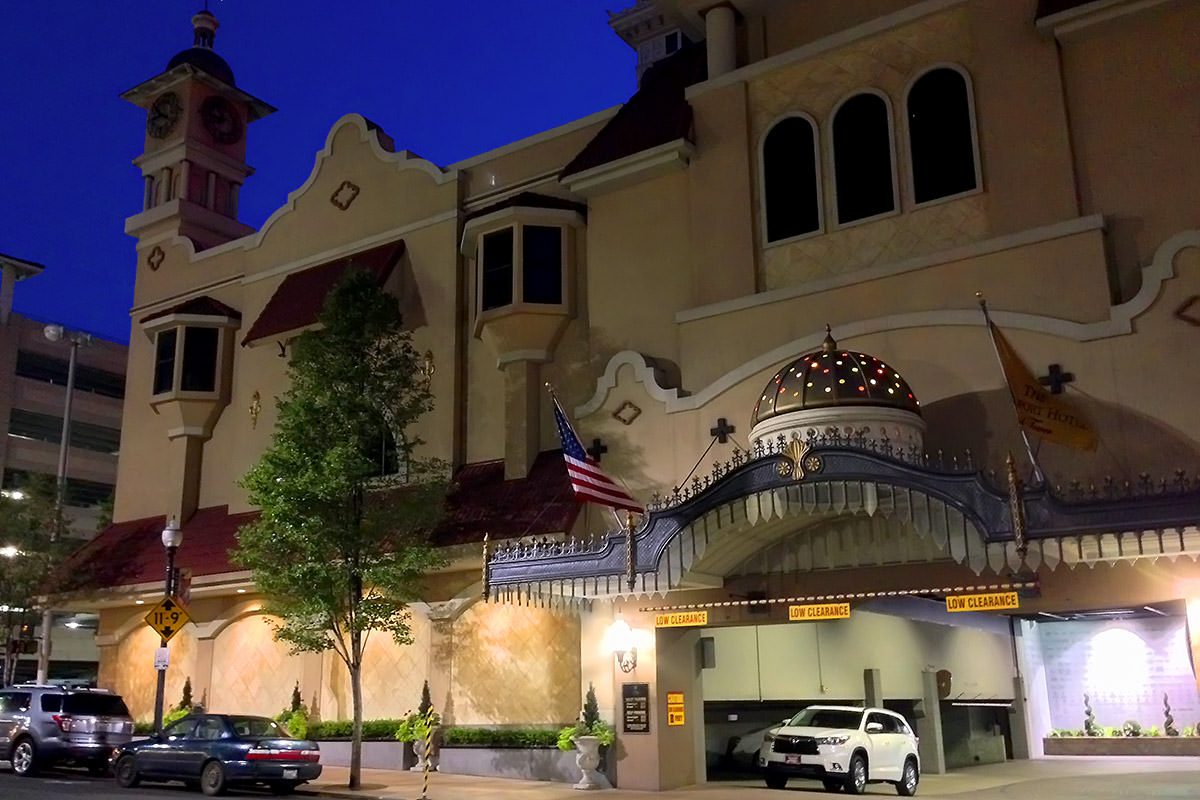 It's a hotel with a history. And it's absolutely beautiful. Truly a grand dame of an old hotel that was pretty much condemned back in 1985... but eventually sold, rennovated, and re-opened in 2000.
So I accepted the $120 price, got my reservation at The Davenport, and drove to Spokane happy.
Three hours later, there I was waltzing up to the receiption desk when I am told that my room is not in The Davenport... but instead in The Davenport Tower, which is an entirely different building across the street. Apparently riffraff who arrive via Priceline are not allowed in the "real" hotel, but are instead shunted off-property. This pissed me off more than a little bit, because it's akin to a bait-and-switch operation. They lump two different hotels together, trade off the 4-star reputation of the original, then send you to a different hotel when you get there. Don't get me wrong... the Davenport Tower is a very nice hotel and well-worth the $120 price I paid... it's just not THE Davenport. Had I known this would happen, I would have taken the 3-star option and saved the $30 (total).
I really don't understand how travel sites allow this. These are TWO SEPARATE HOTELS, and should be treated that way.
Anyway, I loaded my luggage back into my car, drove around four blocks of one-way confusion, then checked into Davenport Tower... which has a bizarre kind of "safari" theme throughout.
I guess this shows that anytime something is "too good to be true," it probably is.
Now, if you'll excuse me, I'm going to attempt to fall asleep while paintings of zebras and leopards stare down at me.