Don't worry about the temperature... because it's a dry heat and Bullet Sunday starts... now...

• Ghibli. From the "News So Horrible You Want to Scream" department... Studio Ghibli announced that they will be closing down their animation studio. Later this was changed to "evaluating closing down their animation studio." Either way, the production company responsible for some of my favorite films of all time is not going to be making another animated feature any time soon...
To say I am absolutely gutted is an understatement. Mainly an outlet for animation god Hayao Miyazaki, Studio Ghibli has produced some of the most stunning animated works of all time. Even with the retirement of Miyazaki-san, I was still looking forward to new movies by the team responsible for such cinematic genius as My Neighbor Totoro, Howl's Moving Castle, Spirited Away, and Kiki's Delivery Service.
I'm very sad for a world where Studio Ghibli isn't in the animation business.

• Black. And speaking of black cats (like Jiji, the cat from Kiki's Delivery Service), I was shocked to read an article about how black cats are being rejected at animal shelters because they don't take good selfie photos. This is a horrifying prospect given that black fur is really common on a cat, and there's always going to be plenty to go around.

• School. We support religious freedom! You are free to be any flavor of Christian you want to be! Holy crap what a repugnant dumbass.

• Bouncy. Hey, kids! Jump on my crotch!

• Berlin. When I was in Maine, I saw that they had yet another piece of the Berlin Wall on display in Portland. I remember thinking at the time that every major city in the world must have a piece, because I see them quite a lot when I travel...
And now I'm really regretting that I didn't make a point of photographing all the pieces I've seen. So many of them offer a fascinating insight into those Cold War days.

• Chocolate. This video of cocoa farmers getting to taste chocolate for the first time is one of the best things I've seen all week!
I find it fascinating how the farmers had no clue as to why foreigners wanted to buy cocoa beans... and had never been given the opportunity to share in the fruits of their labor. Just the way the world works, I guess.

• Whoopie. And speaking of chocolate... while visiting Maine I had my first "Whoopie Pie" which is nothing like the "Moon Pies" I'm used to. They're massively huge and very, very sweet...
I wasn't able to eat but half of it over the course of a day. My teeth were shaking with each bite. The gift shop at Portland Light Head had a Whoopie Pie book...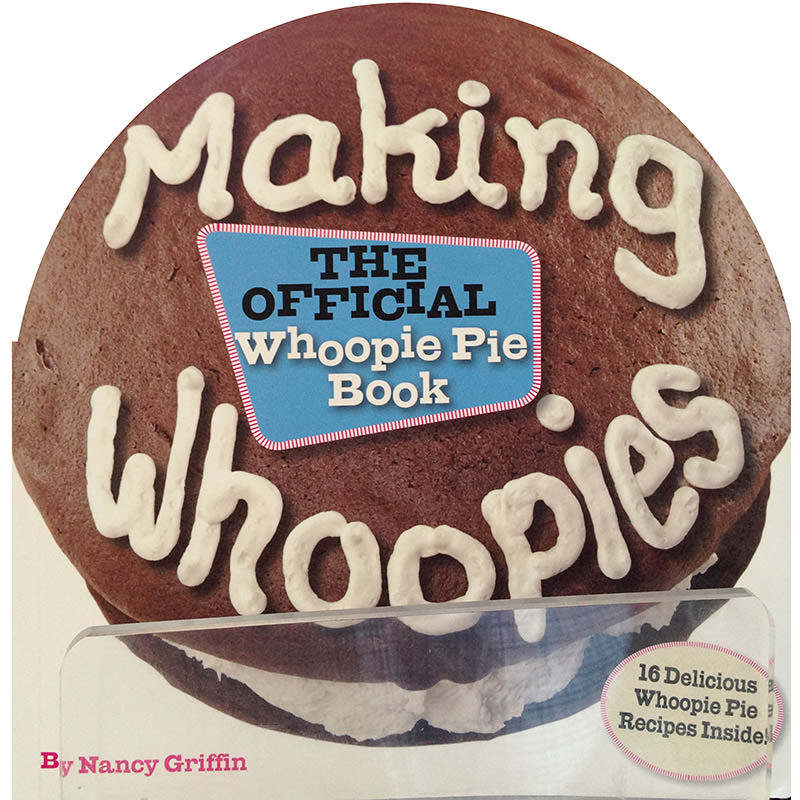 And... I'm out of bullets. Guess I'll have to shoot ya next week.