Today was a Pirates night game, so I decided to work in the morning.
Well, that's a lie... I decided I had to work in the morning.
But I did escape into the city early enough that I could finally... finally... visit Point State Park. Something I've been meaning to do for years, but never seem to get around to. It's called "Point State Park" because this is the point at which the Ohio River, the Allegheny River, and the Monongahela River converge...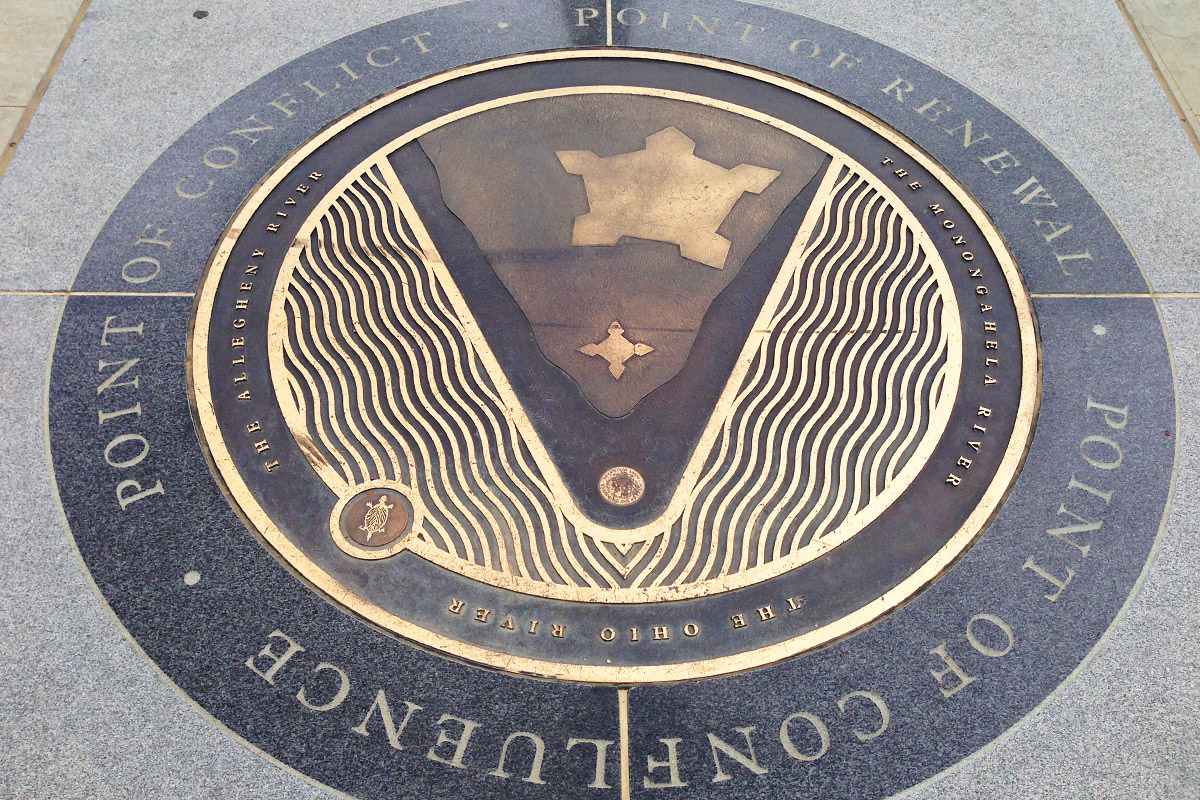 Apparently the area has quite a history, because the comemmorative medallion for the park says "Point of Conflict... Point of Renewal... Point of Confluence."
At the very tip of the park is a giant fountain...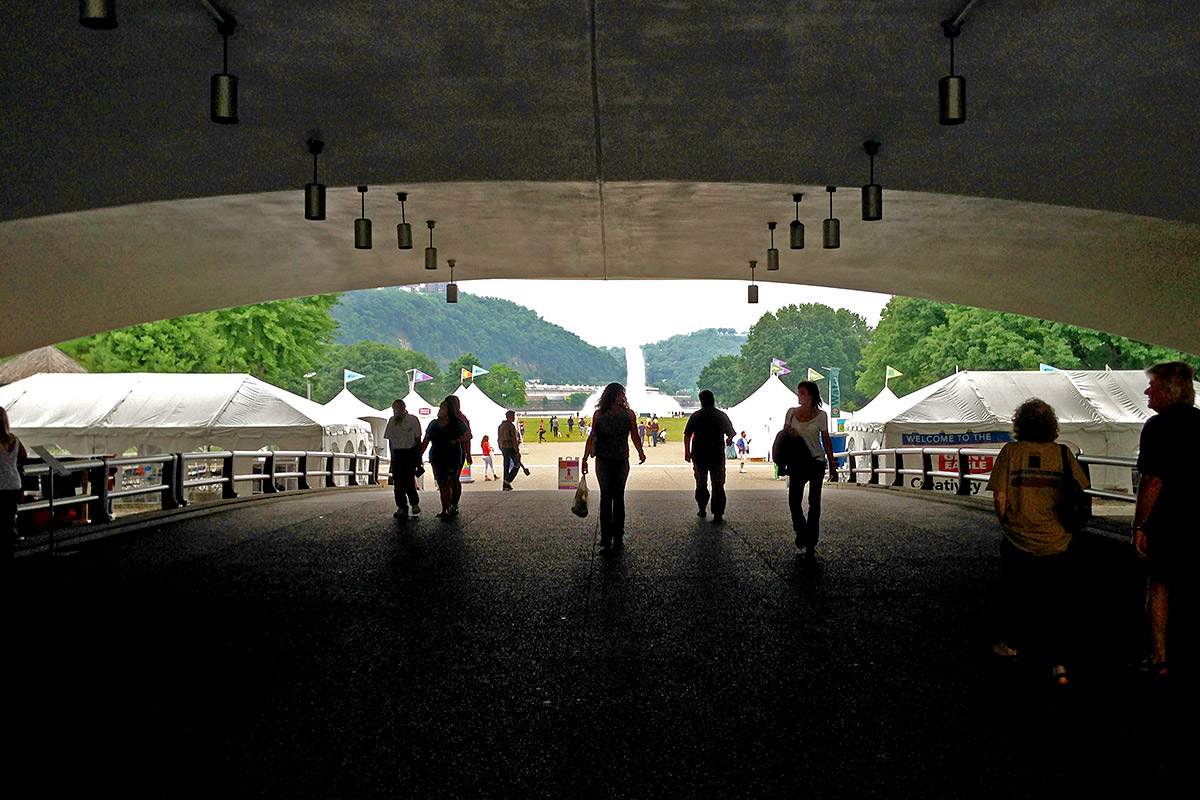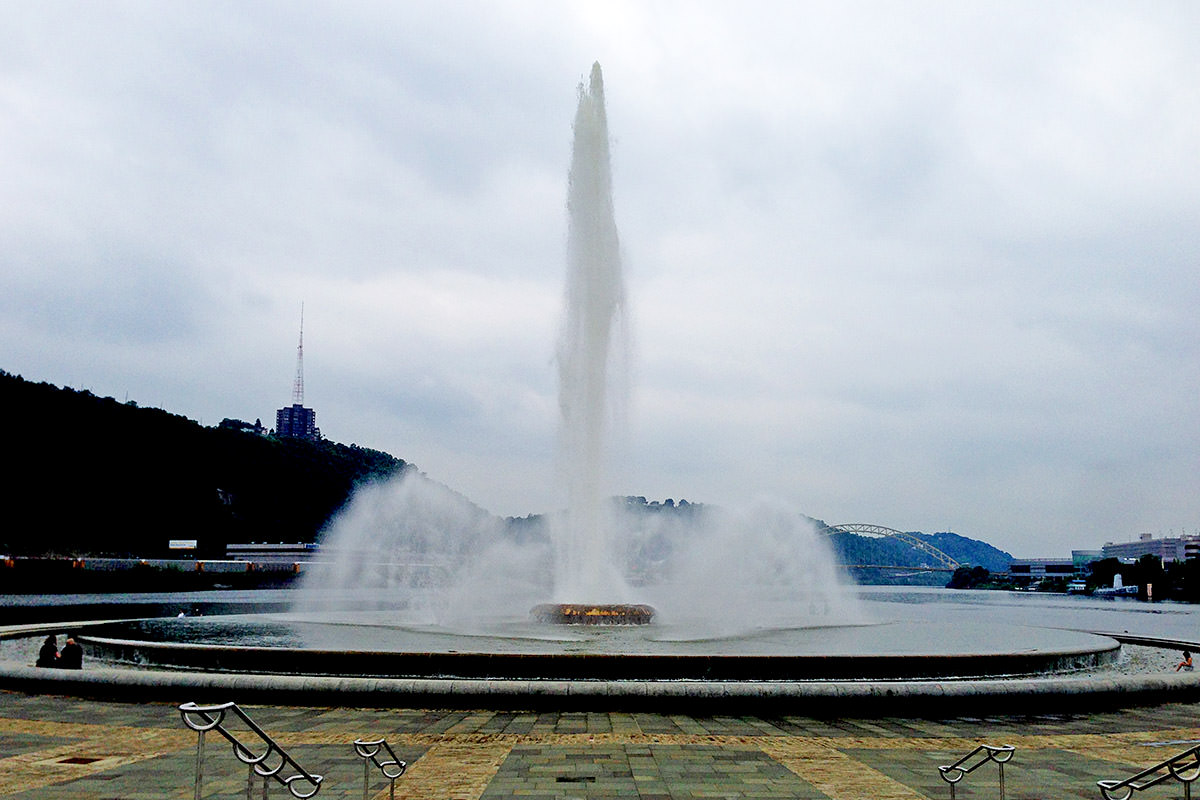 Prior to being a State Park, the French had built a fort here called Fort Duquesne...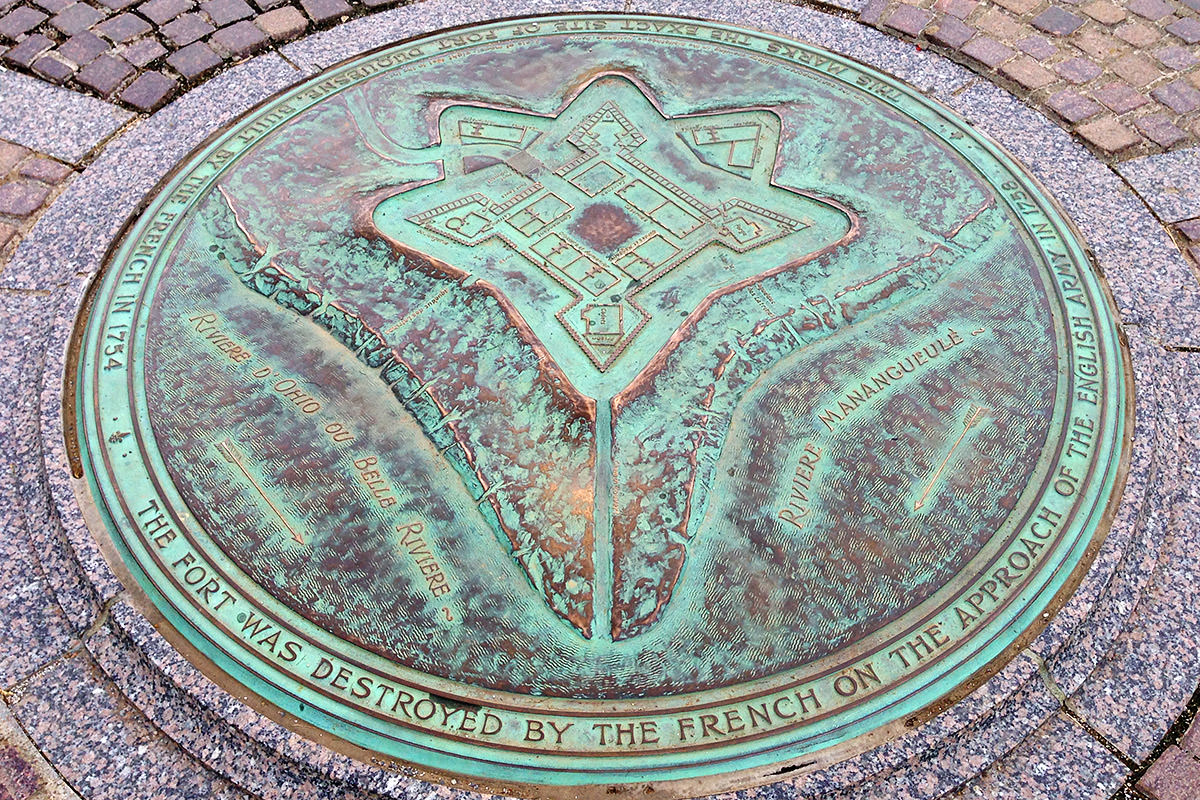 The French ended up destroying their own fort rather than let the English Army take it back in 1758.
After visiting the park, I wandered around the city a bit because art is everywhere...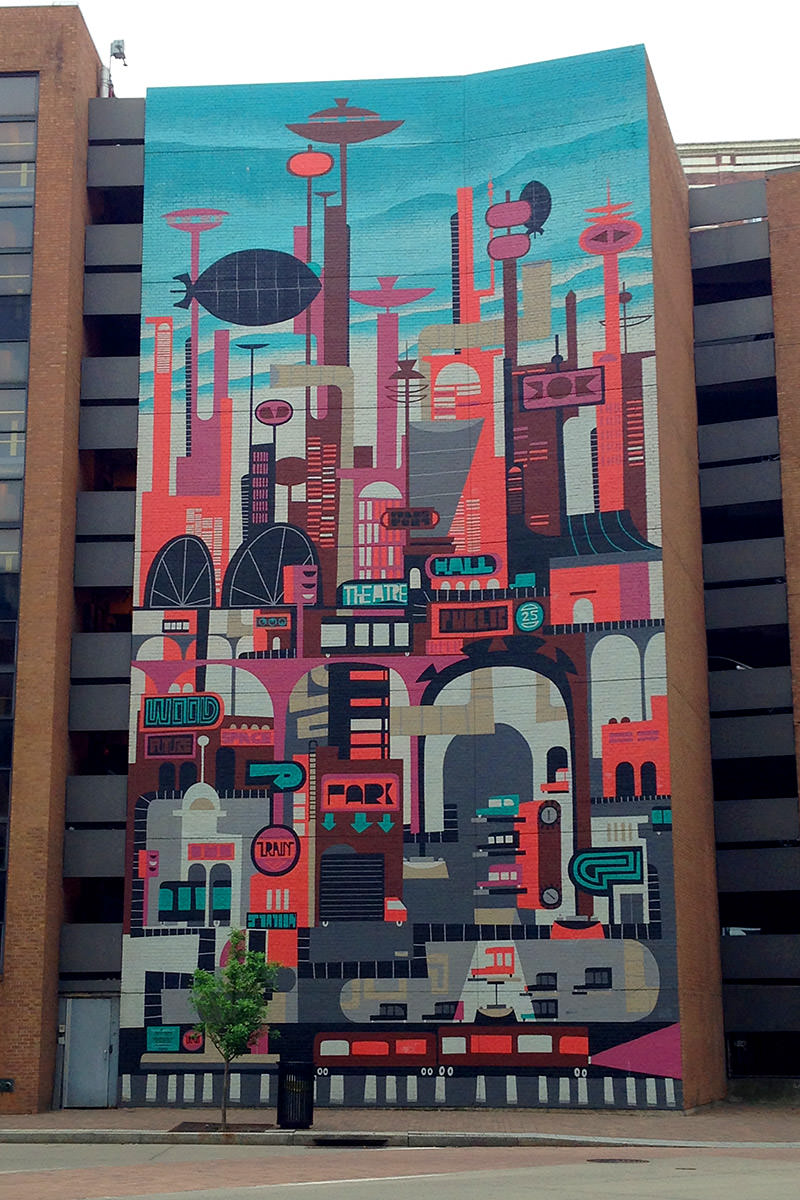 This "future city" is one of my favorites because it's as if Mary Blair were channeling The Jetsons!
Even trash is an art opportunity for Pittsburgh... like with this awesome RecycleBot...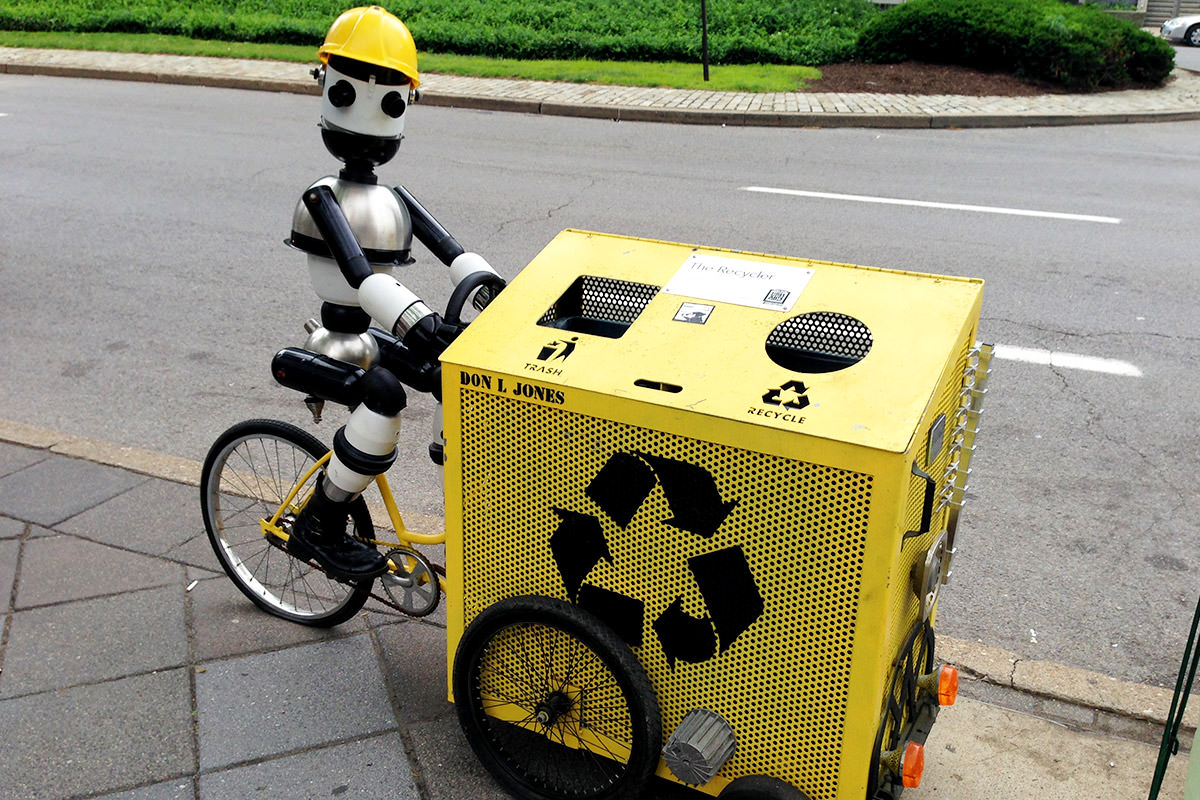 One of the best pieces of art I saw all day was on a construction screen for a new taco restaurant that's going in downtown. Absolutely beautiful...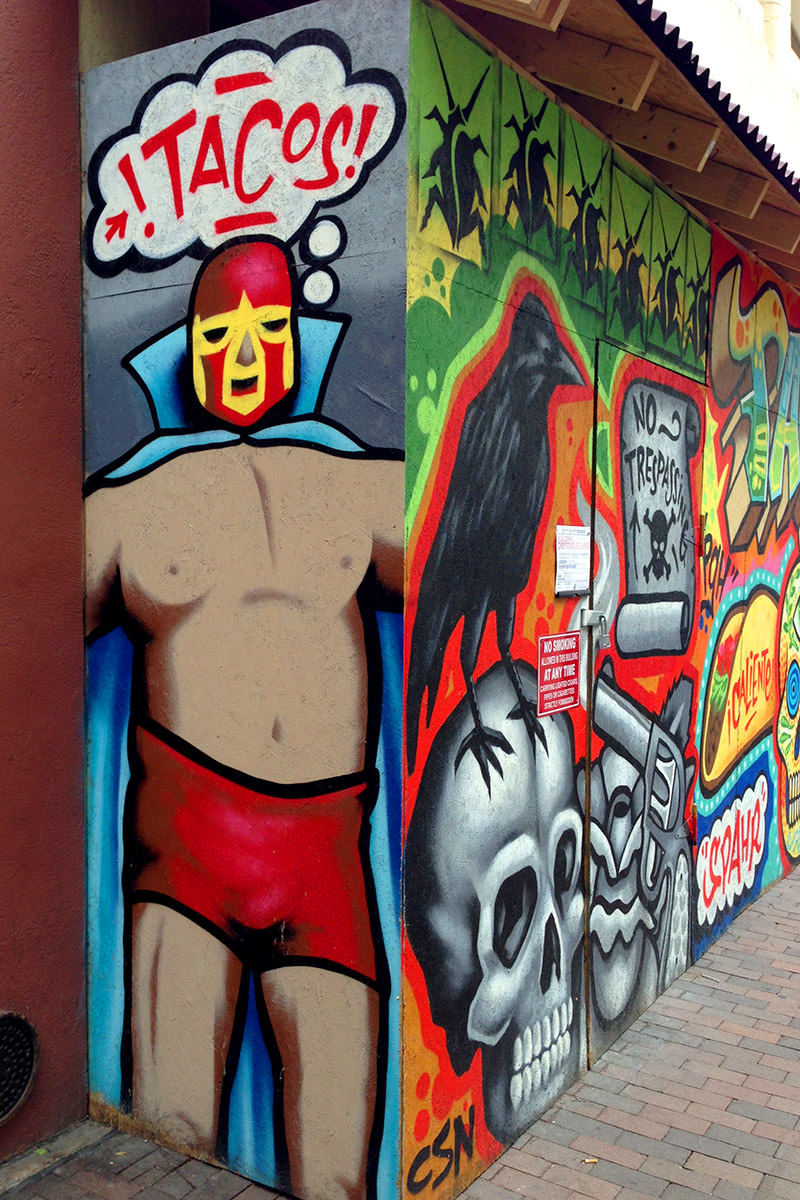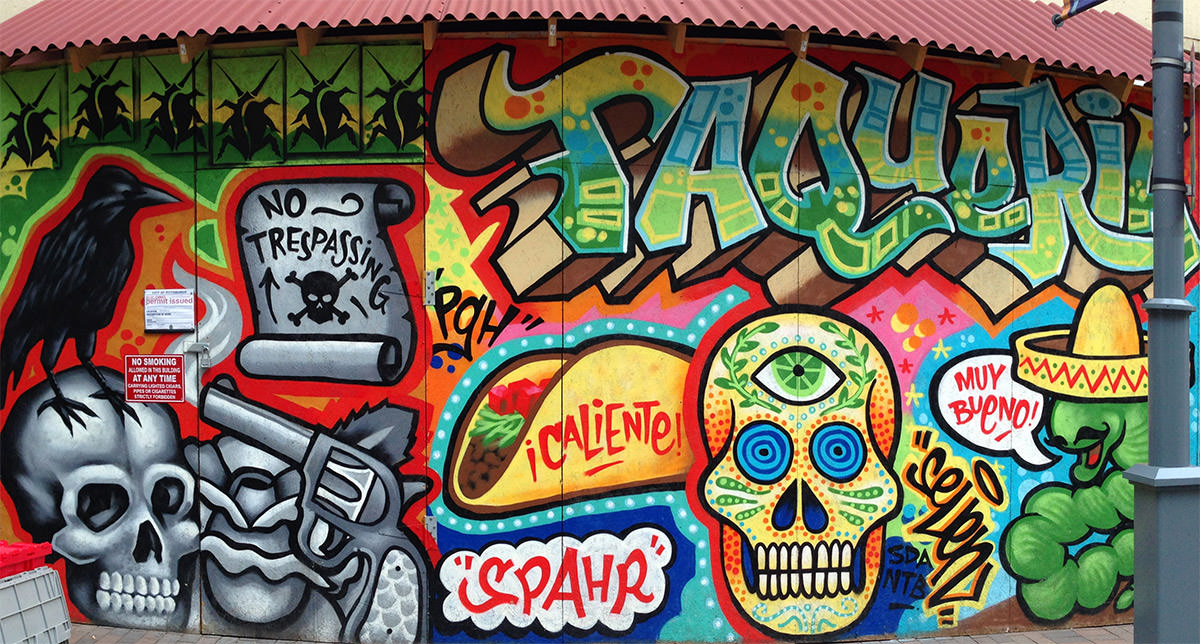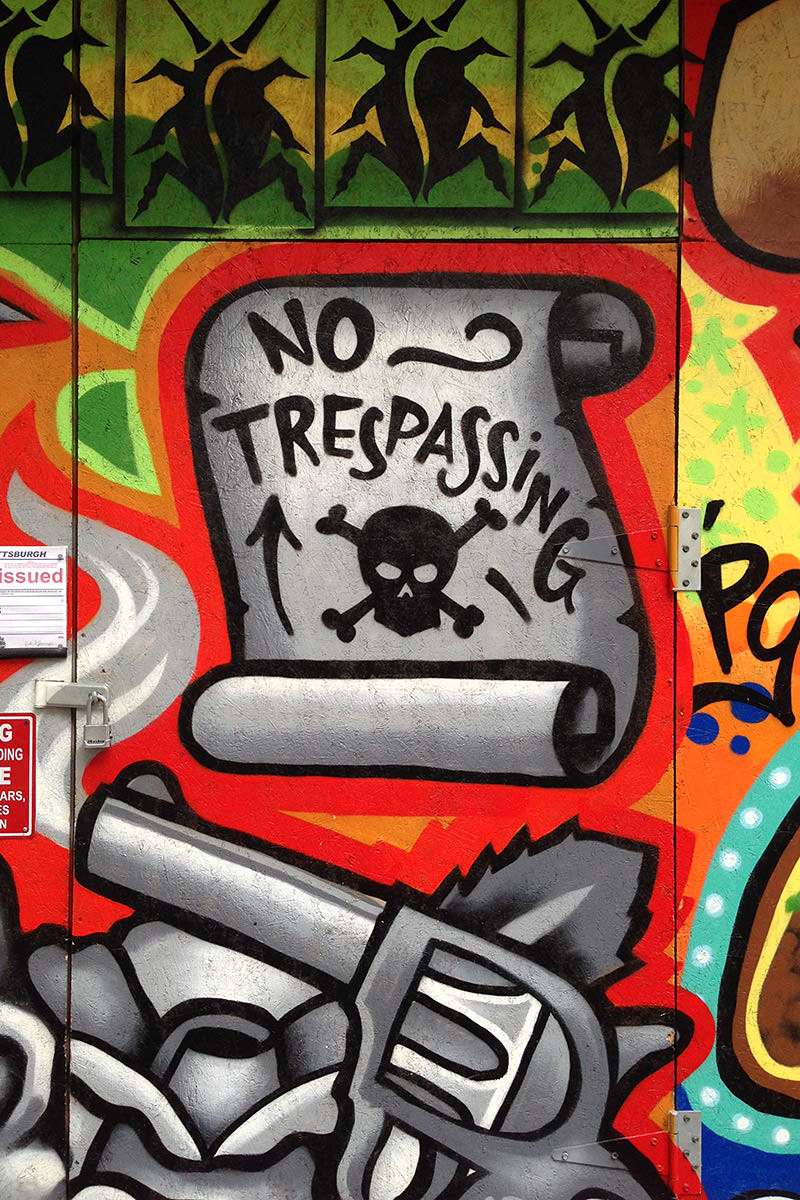 Oooh... Chaka Khan is in town next week for Pride!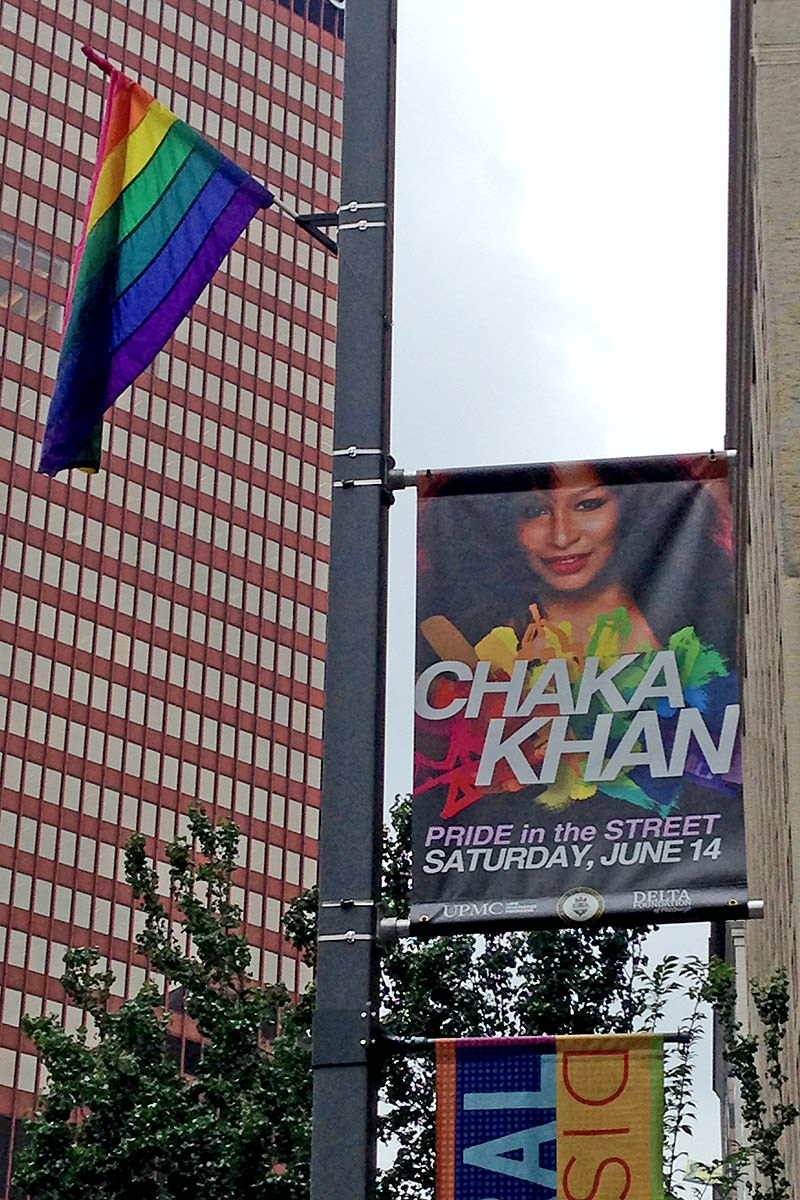 And now? Time to get excited for the Bucs!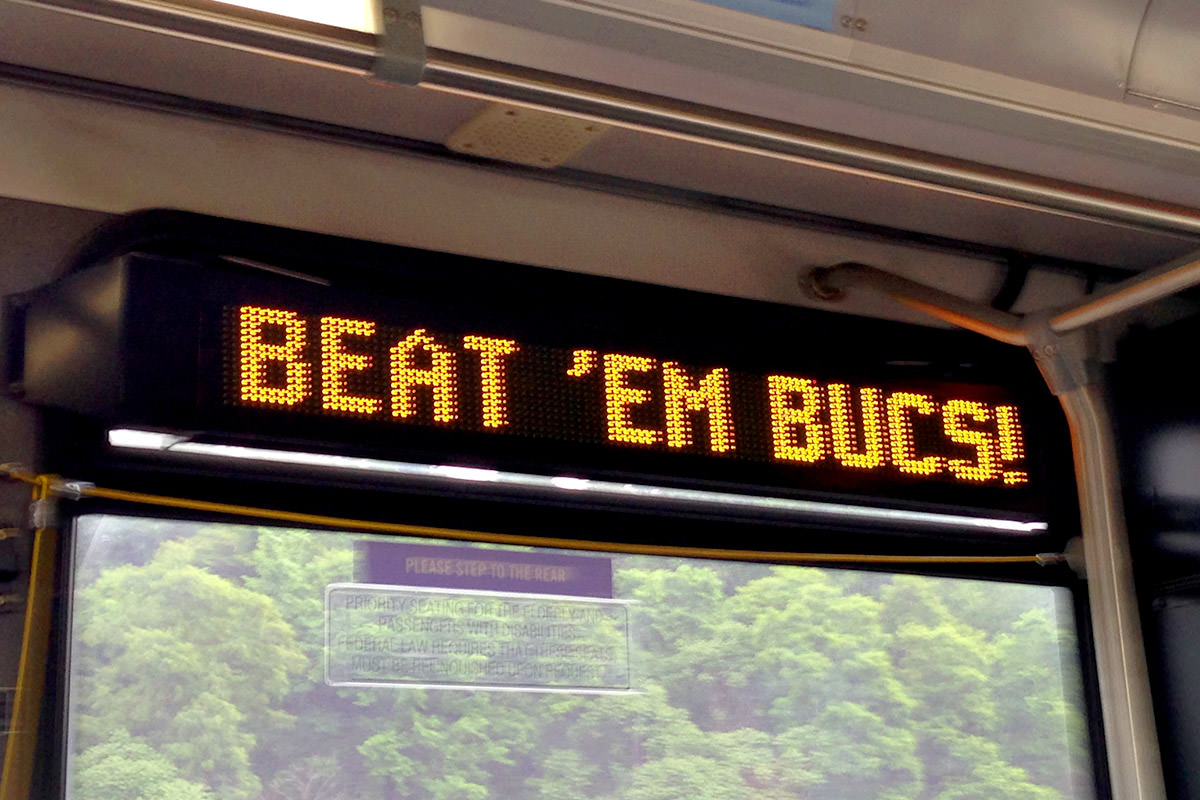 As usual, Pittsburgh closes down the Roberto Clemente Bridge so people can park downtown and walk across to PNC Park for the game...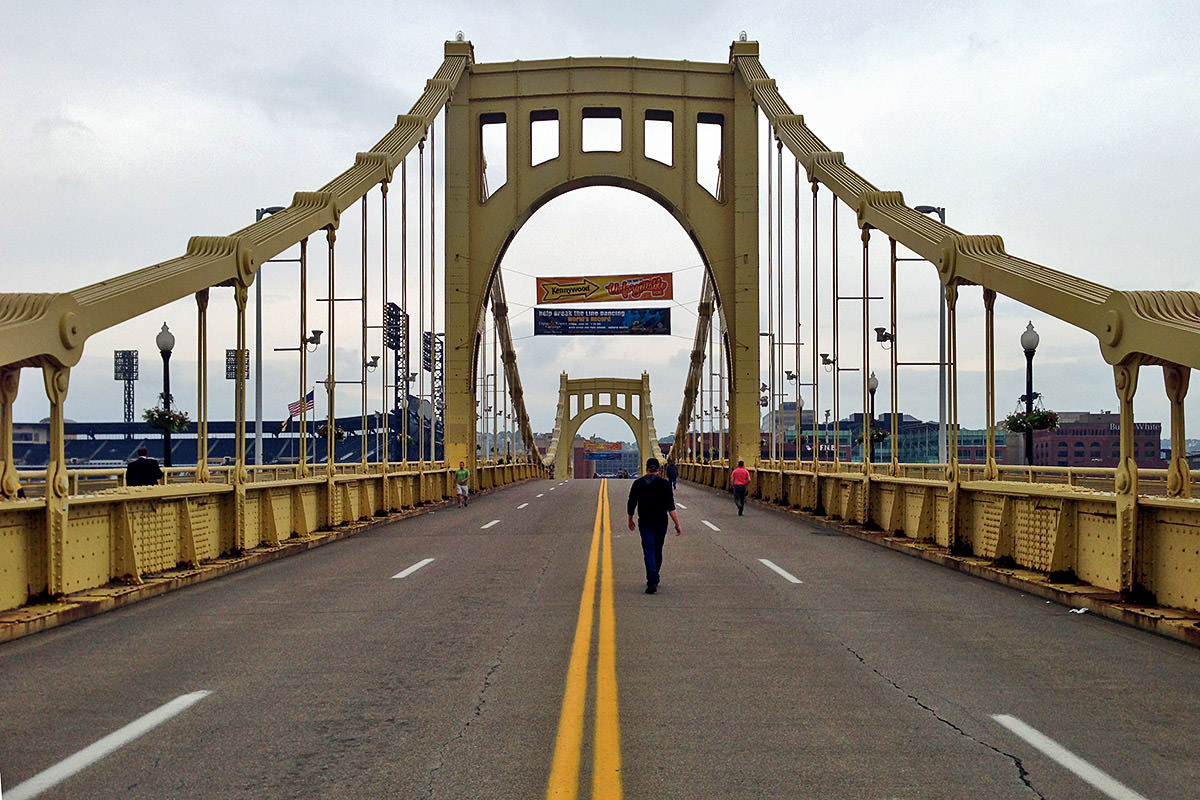 There are statues of famous Pirates from days past scattered around the ballpark. Here's Becky posing with Willie Stargell's...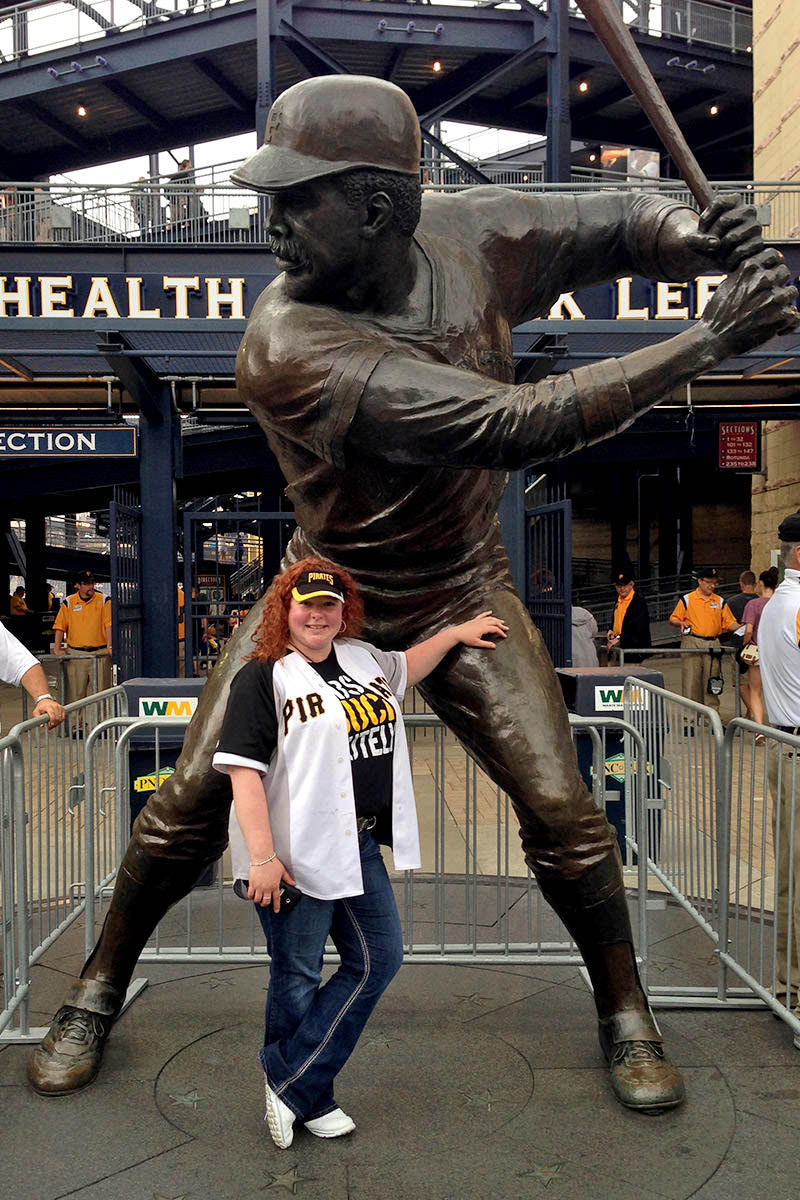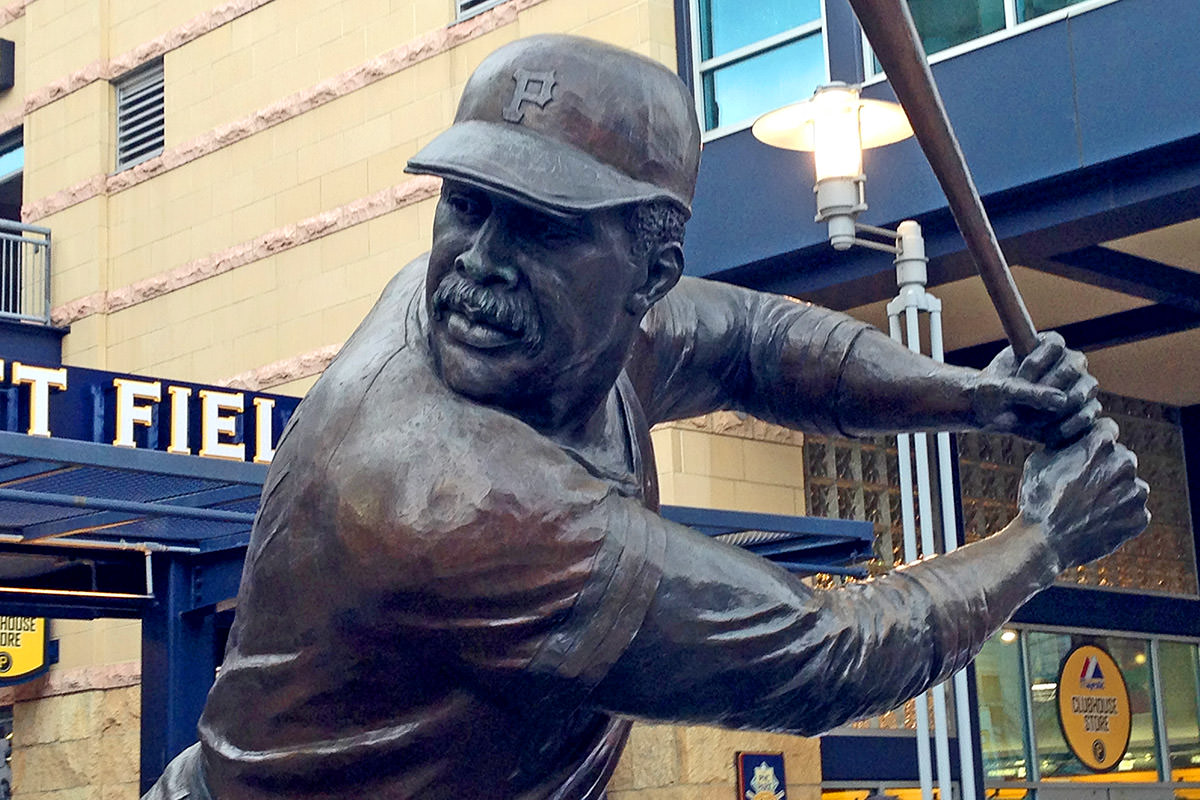 The weather wasn't as glorious as it was for Saturday's game, but it's a night game and it didn't rain, so we couldn't complain...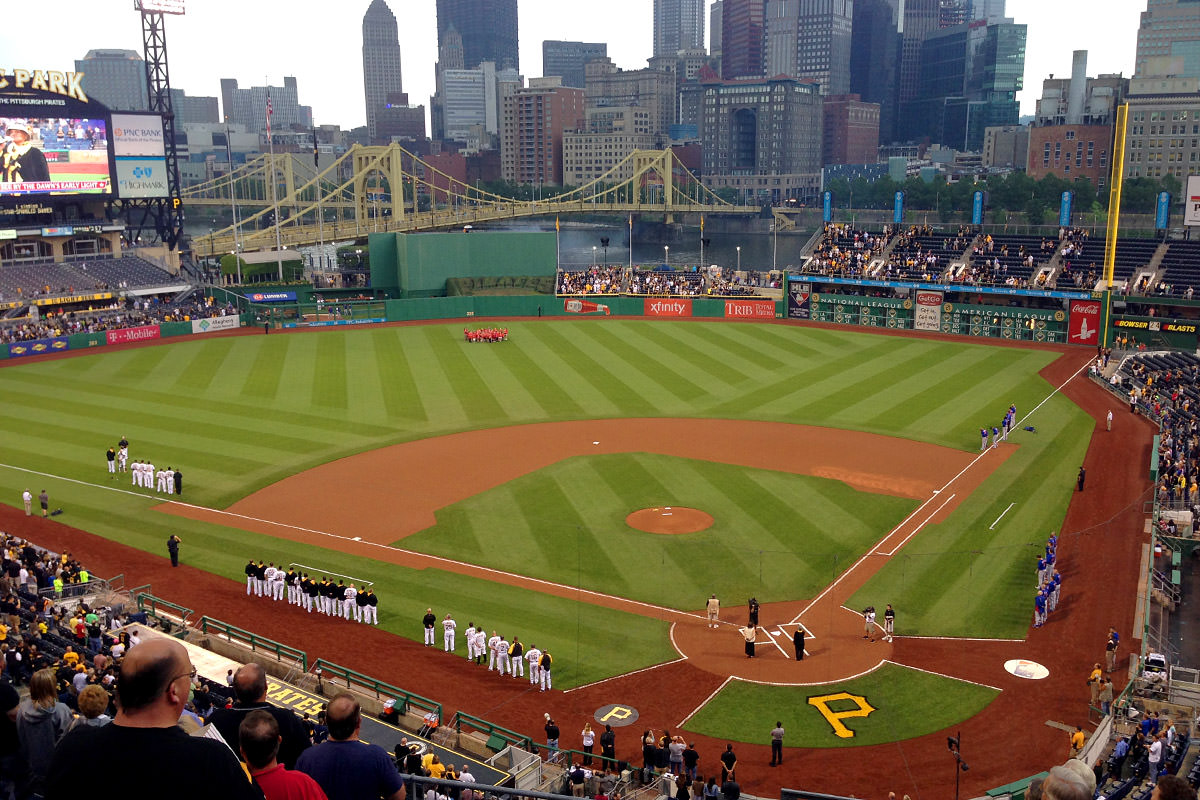 I, of course, had to have my $5 Cracker Jack. Which somehow tastes better than it does when you buy them for 99¢ at the supermarket...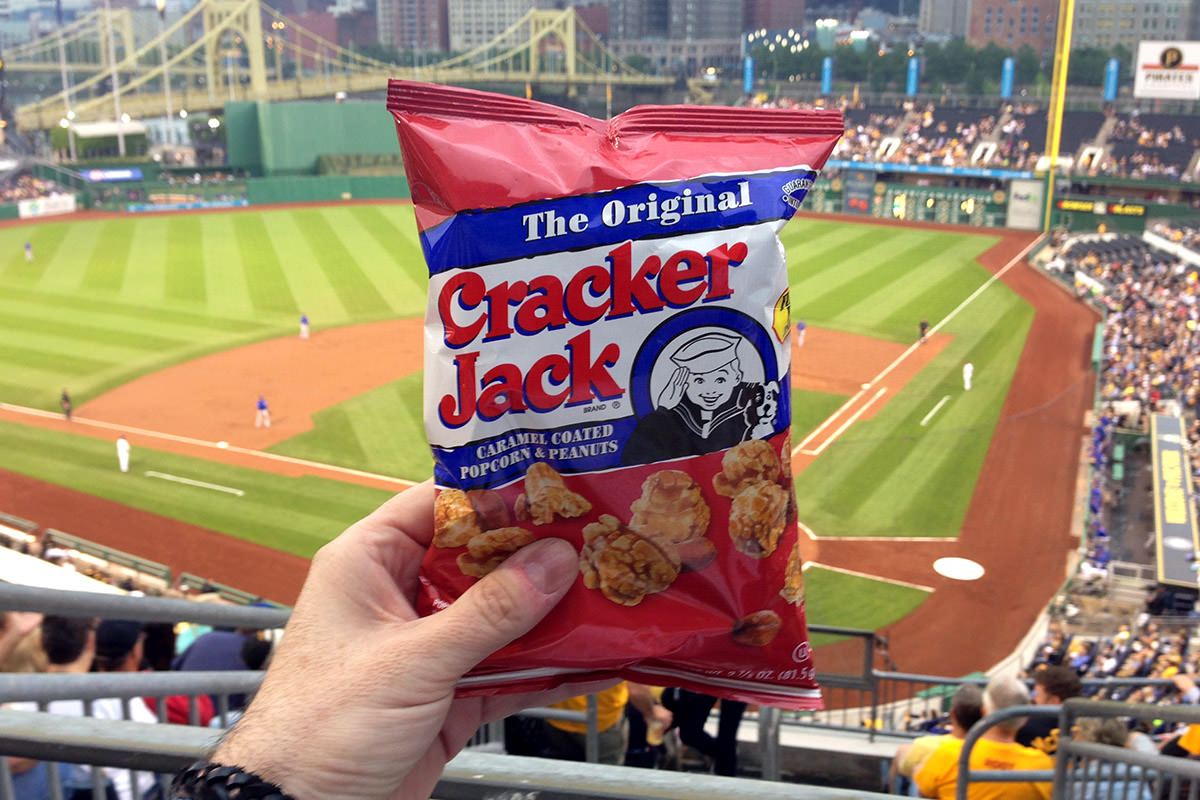 The Pirates have a lot of activities scattered between innings. The first major non-baseball event is a giant bird shooting hot dogs out of a gun into the crowd...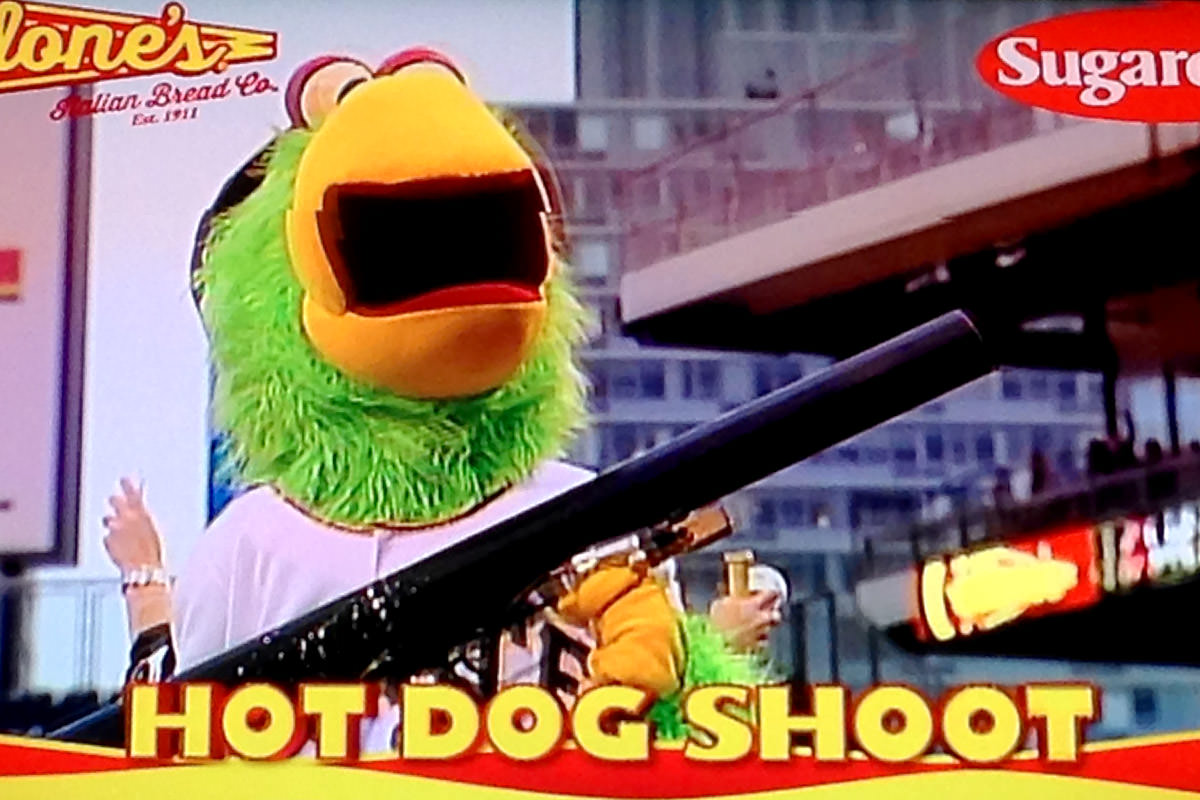 Which is almost as entertaining as Andrew McCutchen hitting a home run. Which happened just seconds after this photo was taken...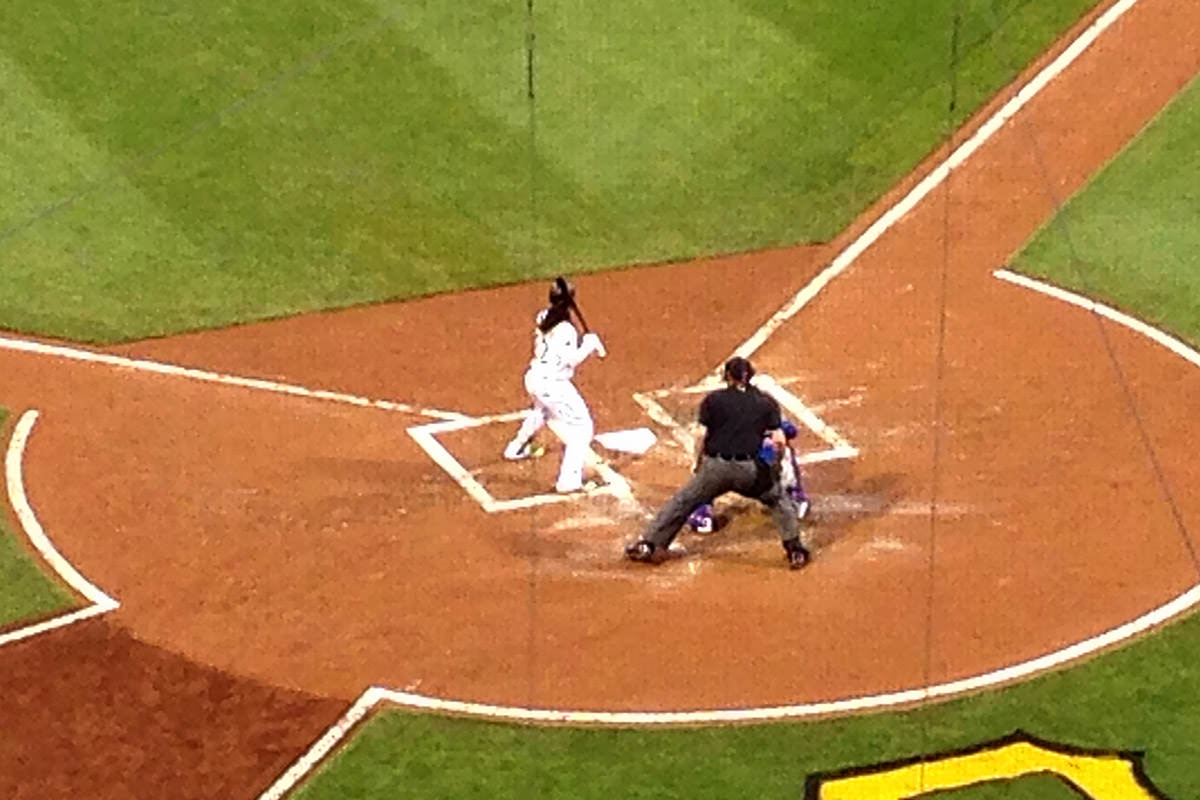 The next non-baseball event of note is the Pierogi Race... where people run around the outfield dressed as giant pierogis...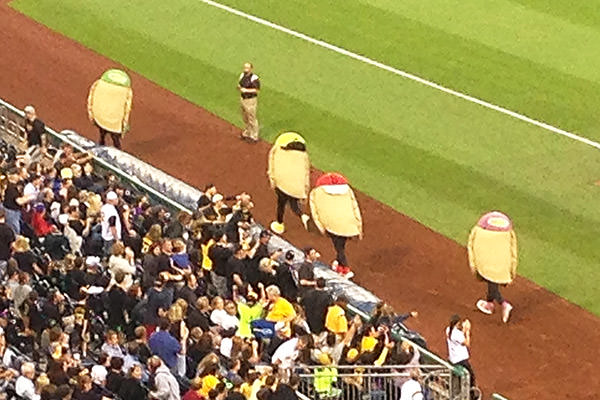 While nothing compares to how beautiful PNC Park is in daylight hours... I have to admit it's a great-looking ballpark at night too...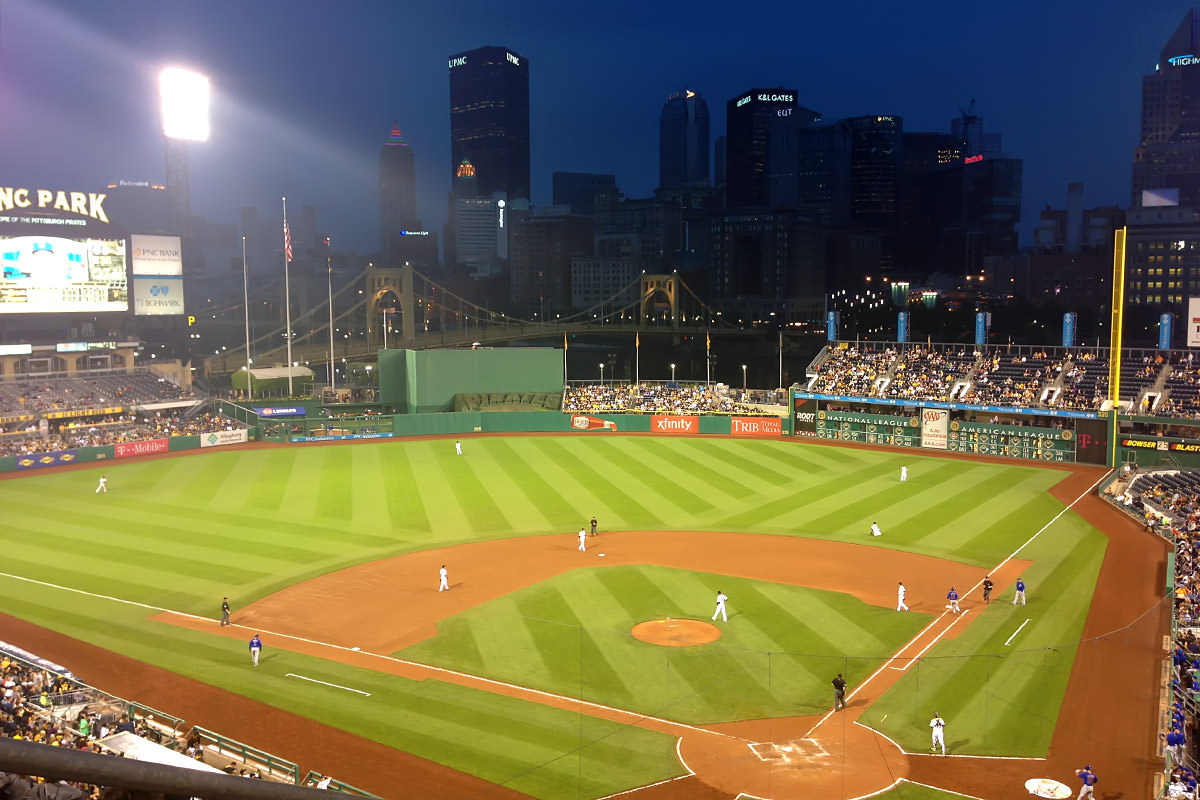 After the Pirates beat the Cubs 6-2, we headed back over the Roberto Clemente Bridge and downtown... where I saw that I missed a piece of the fantastic taco shop construction stand. Around the corner is Holy Mary, Mother of Taco!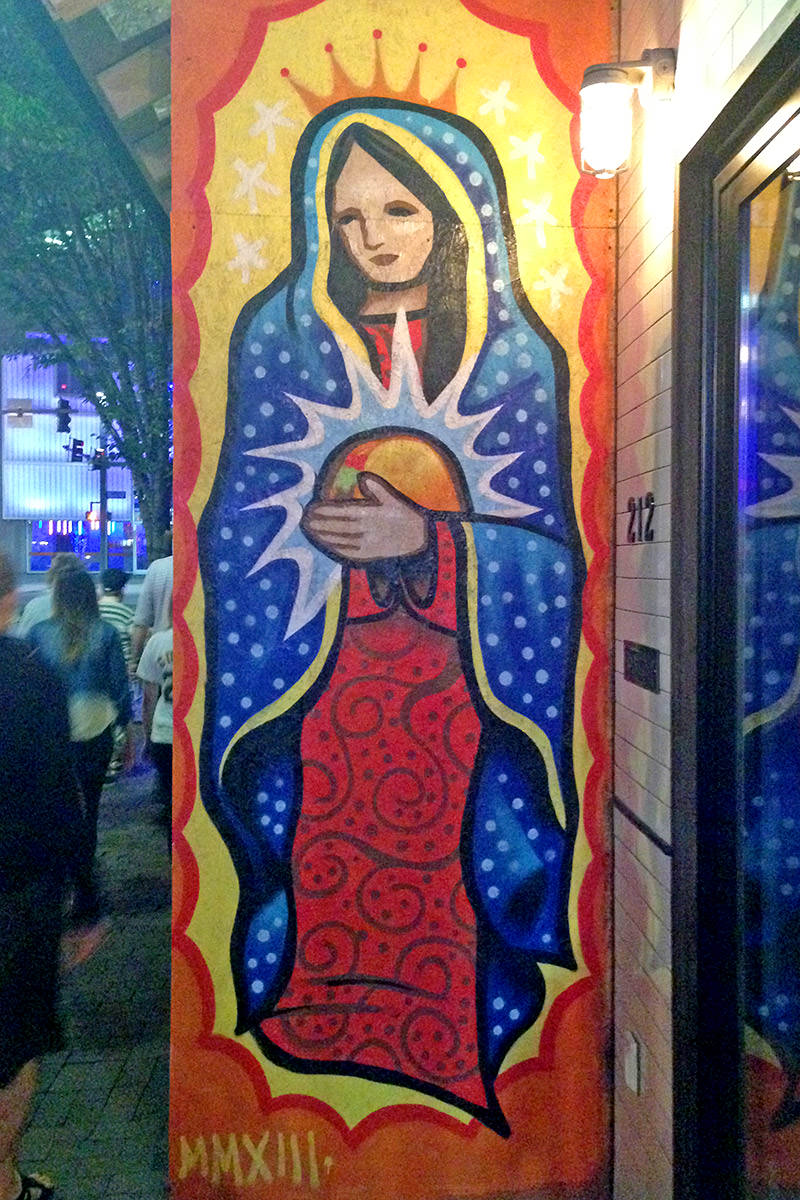 Genius.
And that was that. So sad to be leaving Pittsburgh so soon... but oh so happy that I had such a fantastic visit!