One of the few remaining bands on my 80's Must-See-List is The Smiths... but since that reunion probably isn't happening any time soon, getting to see Morrissey (whose early solo stuff I love) is the next best thing.
And since he wasn't coming anywhere near The Pacific Northwest and Seattle on the tour for his upcoming album World Peace Is None of Your Business, it meant I had to travel to see him. Off to Tampa I go.
I didn't eat much at all yesterday, so I woke up hungry this morning. I really wanted a falafel for lunch, but found out the mall across the street had a Grimaldi's, so my lunch plans were set.
But first... X-MEN: DAYS OF FUTURE PAST!
It's no secret that I think Bryan Singer's original two X-Men films were crappy and boring... and that Brett Ratner's third film, the horrendously shitty X-Men: Last Stand, is one of the worst comic movies of all time. Nor is it a secret that I loved the Matthew Vaughn prequel film X-Men: First Class, and was thrilled that the X-Men franchise was finally getting a decent movie.
Which is why I was mortified when Matthew Vaughn dropped out and Bryan Singer returned to direct the First Class sequel... X-Men: Days of Future Past. And the fact that Singer was not only dragging his original X-Men back into the franchise... but he was also going to take a dump on a classic and beloved story from the comics... well, the movie had "disaster" written all over it. And that's pretty much what we got. In typical Singer fashion, inexplicable shit happens that has no regard for the characters, the source material, nor movie continuity. But back to the film...
In the future, mutants are almost extinct thanks to giant robots called "Sentinels" which hunt them down. In a last-ditch effort to save both mutants and humans, Wolverine's mind is sent back in time to his younger self so he can change history and save the world. The way he does this is to have Singer pull a new super-power out of his ass for Kitty Pryde, which makes no fucking sense, but oh well. What follows is kinda boring in stretches, but has some really good action sequences, so all is not lost, I guess. The best thing about the film is amazing performances by Michael Fassbender and James McAvoy... plus a killer sequence featuring the mutant Quicksilver (who looks fucking stupid, but is performed wonderfully). Overall, it's a decent flick that (wisely) abandons past continuity in an attempt to tell an entertaining story. I wish it was a better, tighter story which respected the source material more, but you can't have everything when it comes to an X-Men film, apparently. I give it a B-.
THEN it was time for pizza. I had them make a Da Vinci pie ala David's of Spokane... in a New York pizzeria... in Tampa... which was kind of strange. But it tasted great...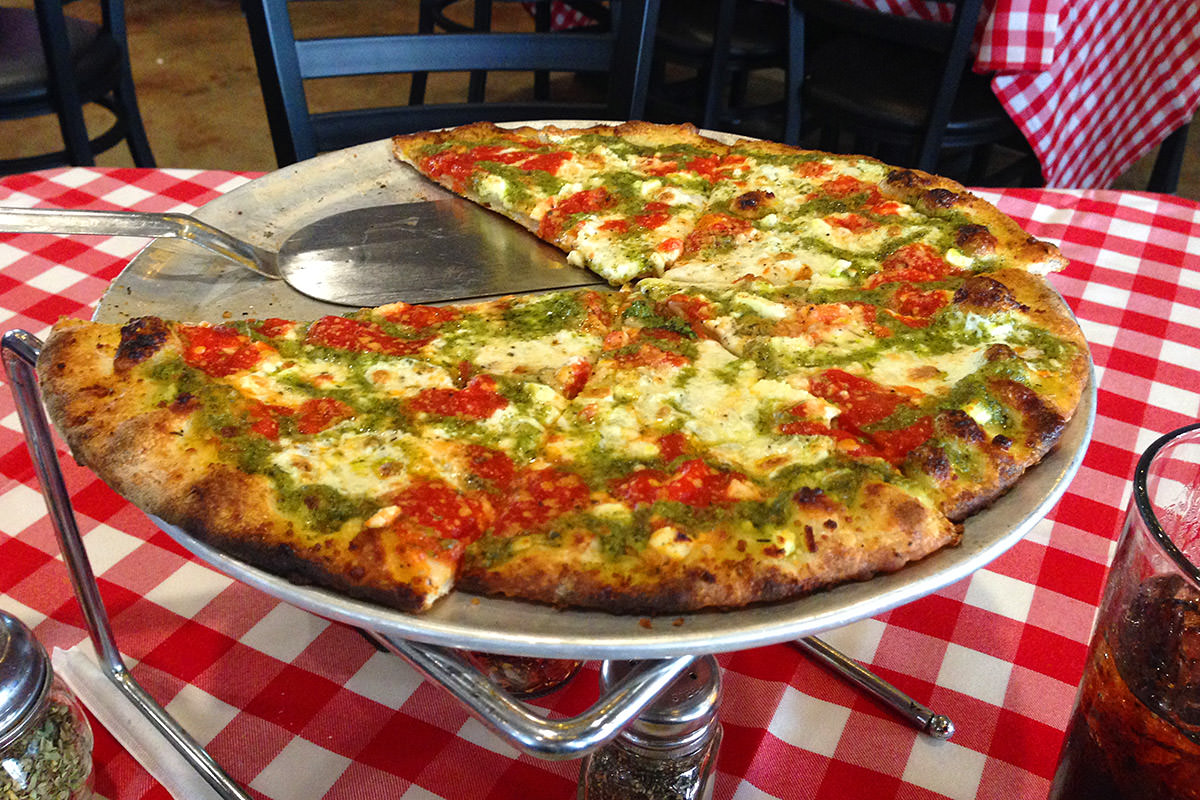 THEN, after working for the afternoon, it was time to make my way down to St. Petersburg for the show. Where I ran across this guy as I headed into town for a quick dinner...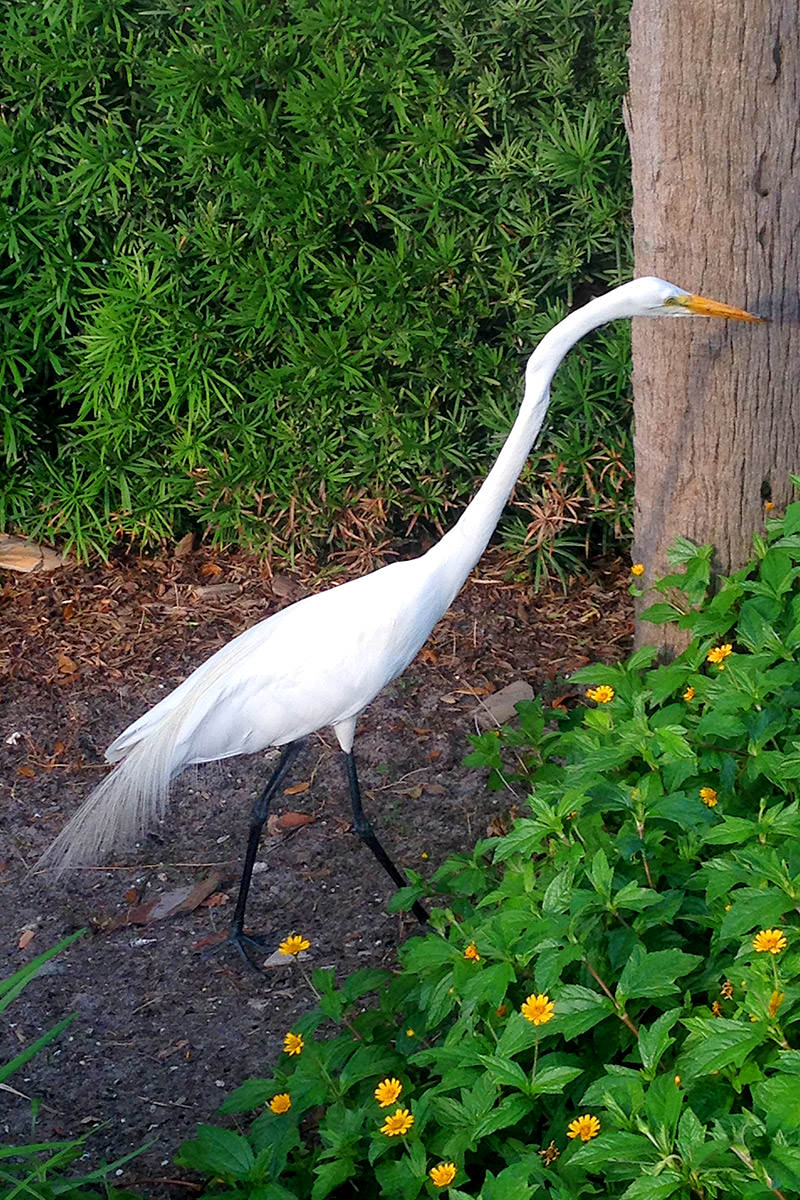 The Morrissey concert, which was playing at the Mahaffey Theater, was worth the trip. Mostly. The opening act was Kristeen Young, who had moments of brilliance interrupted by ungodly screeching and instrument abuse. I can kinda describe her music thusly: Part Tori Amos. Part Pat Benetar. Part hog slaughterhouse. Part car wreck. Part piano being shot out of a cannon. All accompanied by drum and guitar pounding. I don't know what to make of it, actually. Not my thing I guess. She was followed by an interlude filled with all kinds of bizarre crap before Morrissey took the stage...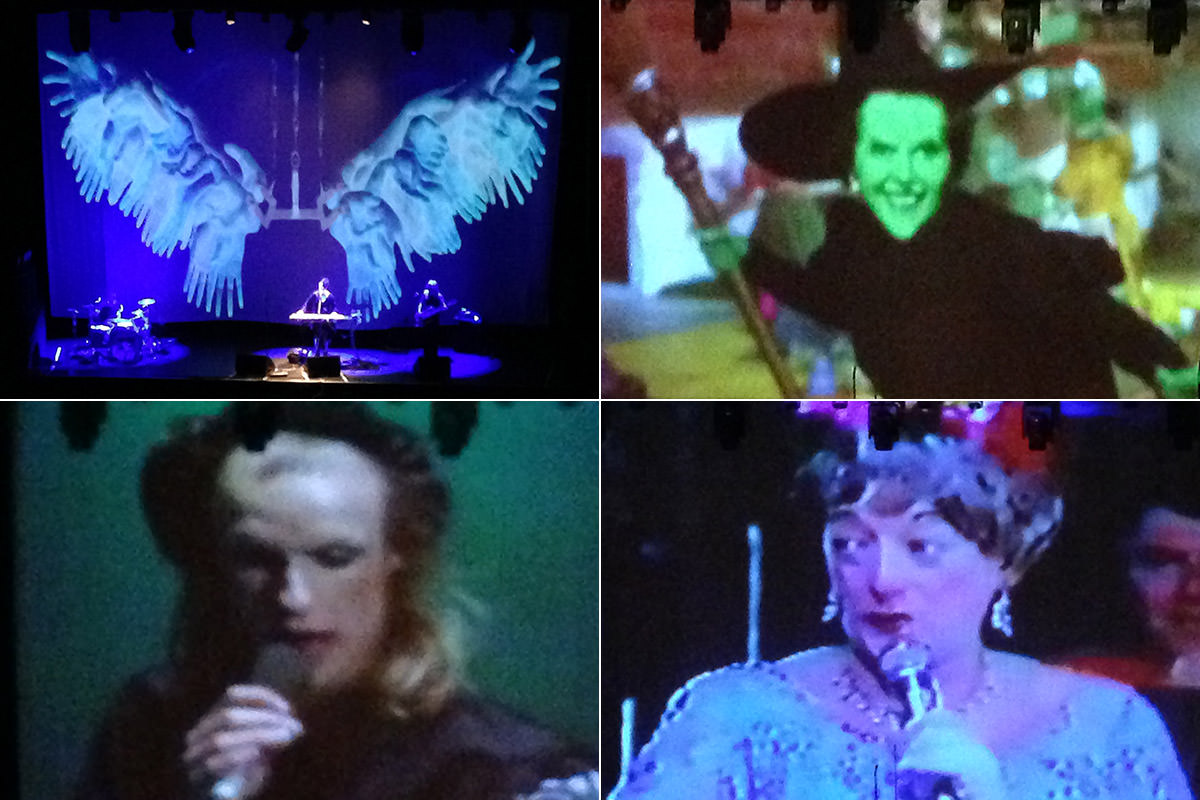 As for the main event? Moz sounded amazing, his band was very good, and he played a nice selection of songs. Sure, I wish he had done a lot more tracks from The Smiths and his earlier solo works, but even his later stuff sounds like classic Morrissey, so I enjoyed every minute...
Hand in Glove
Speedway
Ganglord
Certain People I Know
I'm Throwing My Arms Around Paris
The Bullfighter Dies
World Peace Is None of Your Business
Yes, I Am Blind
Trouble Loves Me
One Day Goodbye Will Be Farewell
Life Is a Pigsty
Istanbul
To Give (The Reason I Live)
I Know It's Gonna Happen Someday
Earth Is the Loneliest Planet
Meat Is Murder
First of the Gang to Die (encore)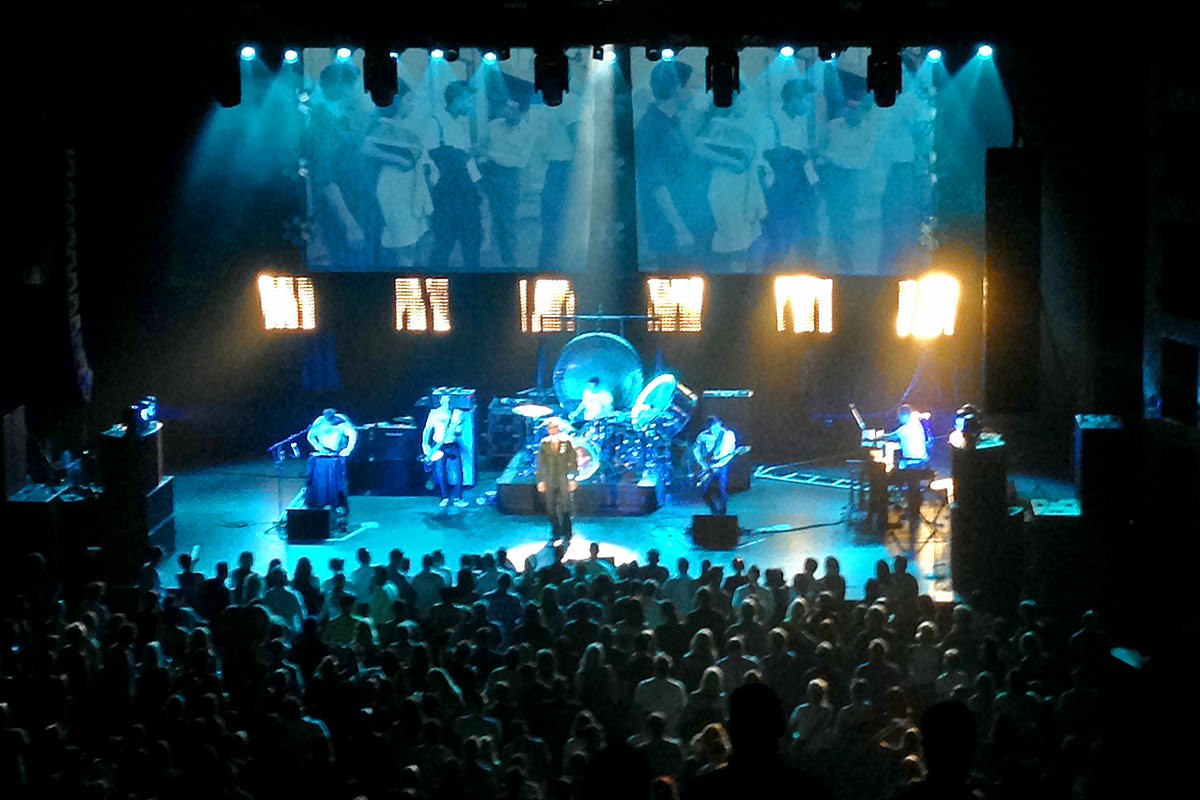 All the way, Morrissey was Morrissey. He told us of his disgust that a sinkhole at LEGOland was more newsworthy than Syria or the death of Maya Angelou. Had a discussion with some people from the audience what they thought about it. And he accompanied Meat is Murder with a horrific, graphic, bloody video showing the atrocities that happen to poor animals in the meat and dairy industry. He also took time to give a thbpt/raspberry to the people in the audience who "weren't listening" after thanking those who did.
The crowd was a little dead, which explains why he played just 17 songs with a single encore compared to the 19-20 he's done in other cities. No matter... the show was well worth the trip and price of admission.
Now if only I can manage to see New Order in concert...