Time to put down that mommy... because Bullet Sunday starts... now...

• Maternal! The happiest of Mother's Days to all the moms out there... including mine!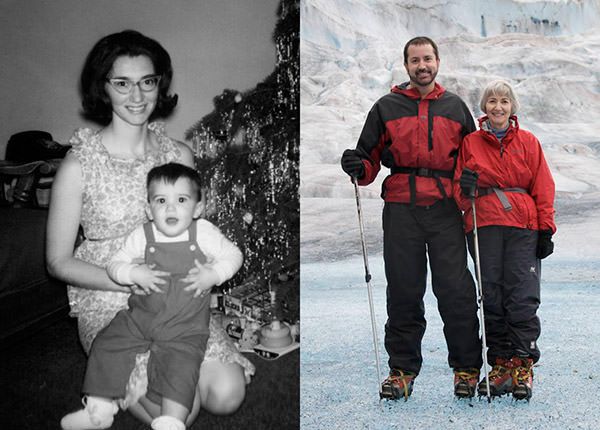 And if you're looking for an inspirational story for the holiday, look no further than this one.

• Chaz Darling. It has been increasingly difficult for me to accept the fact that The Colbert Report is ending this year. The show has some of the smartest commentary on on current events to be found anywhere, and it's been getting better and better as The End approaches. The May 8th episode was one of the best ever, and is well worth taking time to watch. If you don't have time for the full show, this interview will show you what you're missing...
Miss you already, Stephen T. Colbert. And congratulations to Larry Wilmore, whose new show "The Minority Report" will be filling the Colbert Report's shoes in January.

• Melting. Well, this is a conflict for somebody who loves cool art... yet finds all life sacred. Though, if they have to die, this is probably less cruel than gassing them or lighting them on fire?
Poor ants. But at least they didn't die in vain... those sculptures are pretty amazing.

• Hamster. Hot on the heels of last week's TINY HAMSTER EATING TINY BURRITOS comes TINY HAMSTER EATING TINY PIZZA!
I want Tiny Hamster Eating Tiny Quiche to be next... but, in all honesty, I'd take a tiny hamster eating a tiny anything, really.

• Free? Freedom of religion. It was good while it lasted.

• CANCELED. Two shows I really enjoy... Community and Enlisted... have been cancelled. And it doesn't end there... The Crazy Ones, Suburgatory, Raising Hope, and Killer Women have also been axed.
What bums me out is not that something I liked watching is gone... it's that the networks will undoubtedly replace them with total shit. Or some idiotic new reality show, which is worse than total shit.

• PICKED UP. Along with the myriad of cancellation notices, there were two bright spots amidst the gloom...
First there's Constantine, based on the comic book Hellblazer, which actually looks pretty darn good. Obviously they're trying to cash in on the supernatural success of The Walking Dead, but it seems as though this show is going to have a tough time within the confines of major network television...
Then there's Gotham, which is the "before Batman" equivalent to Smallville. Not really my cup of tea, but it looks as though they're at least trying to be interesting with the material...
Yeah, I'll give them both a whirl. As a comic book fan, I pretty much have to.

Until next week...