My lunch routine on a full work-day in San Francisco has been the same for years...
• Taxi to the Fisherman's Wharf.
• Johnny Rockets (Streamliner Burger, no grilled onions, no mustard, add ketchup and mayo).
• Crazy Shirts (T-shirt shop).
• The Pier 39 Sea Lions.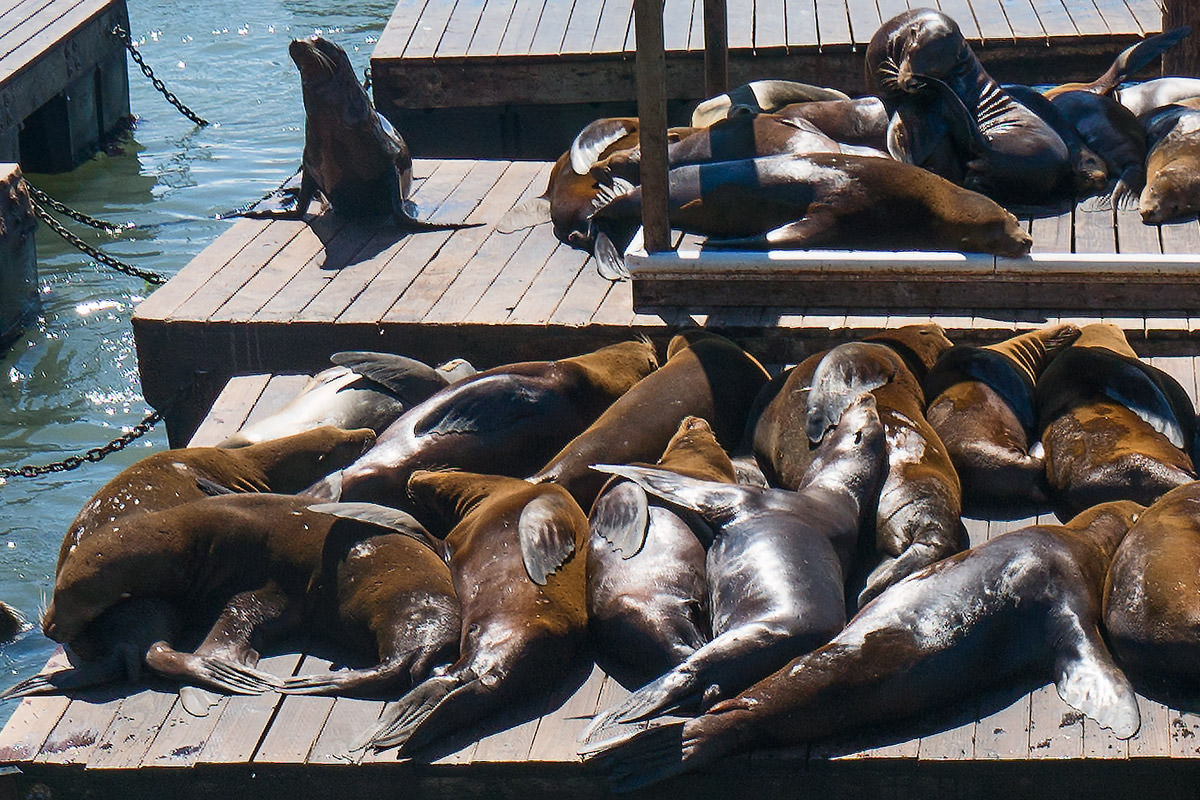 • Trish's Mini Donuts.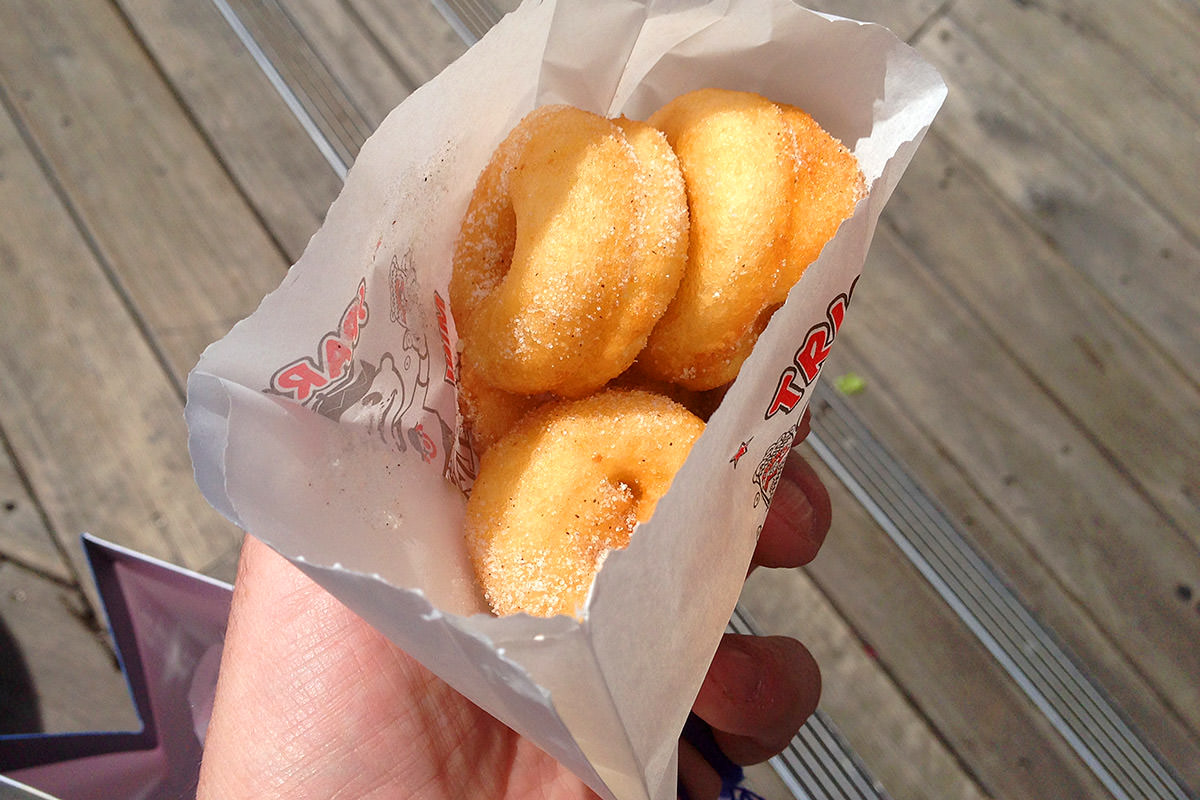 • Hard Rock Cafe (to check out any new pins).
• Street Car back to work downtown.

It's always the exact same thing.
Which is why I appreciate it when something happens to break up the routine. This time it was when I was walking past a guy buying a hotdog at a small food shack called the Doggie Diner...
After he picked up his food, he asked where their bathroom was.
I'm sure the order-taker told him there were public restrooms at Pier 39. I would have told him to use the garbage can out front.
And that's a wrap on my lunch hour.