I had an incredibly difficult day today.
Which wouldn't have been so bad... it's a Monday, after all... except I worked all weekend to get caught up so I would have an easy Monday.
All for naught, it would seem.
And now? I just want it all to end. St. Patrick's Day or no...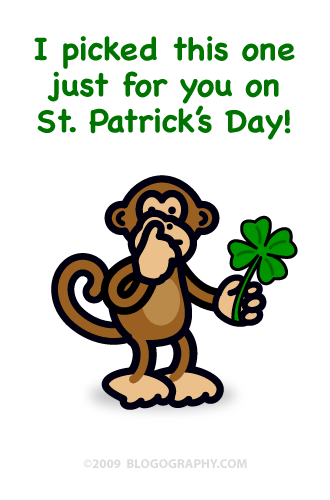 One of these years I really need to draw a new DaveToon for the holiday.