When I learned that there was a new Hard Rock in Glasgow, my idea was to fly into Edinburgh (my favorite city on earth) and hop over and back for a quick visit. But when it came time to book my tickets, I realized that this was a risky prospect. Odds are I'd arrive in Edinburgh and never leave. So I decided to fly into Glasgow after all.
But there was no way I was going to pass on the opportunity to spend my birthday in the one place I love more than any other. No way at all. And so I took a 50-minute train ride across Scotland just because I can. But, before I go... an egg and fire-roasted tomato sandwich from Pret-A-Manger (my favorite breakfast on earth)...
Because the weather was so amazing,* I decided to do something I've always wanted to do when visiting Edinburgh: climb the extinct volcano there (named "Arthur's Seat") so I could look out over the city...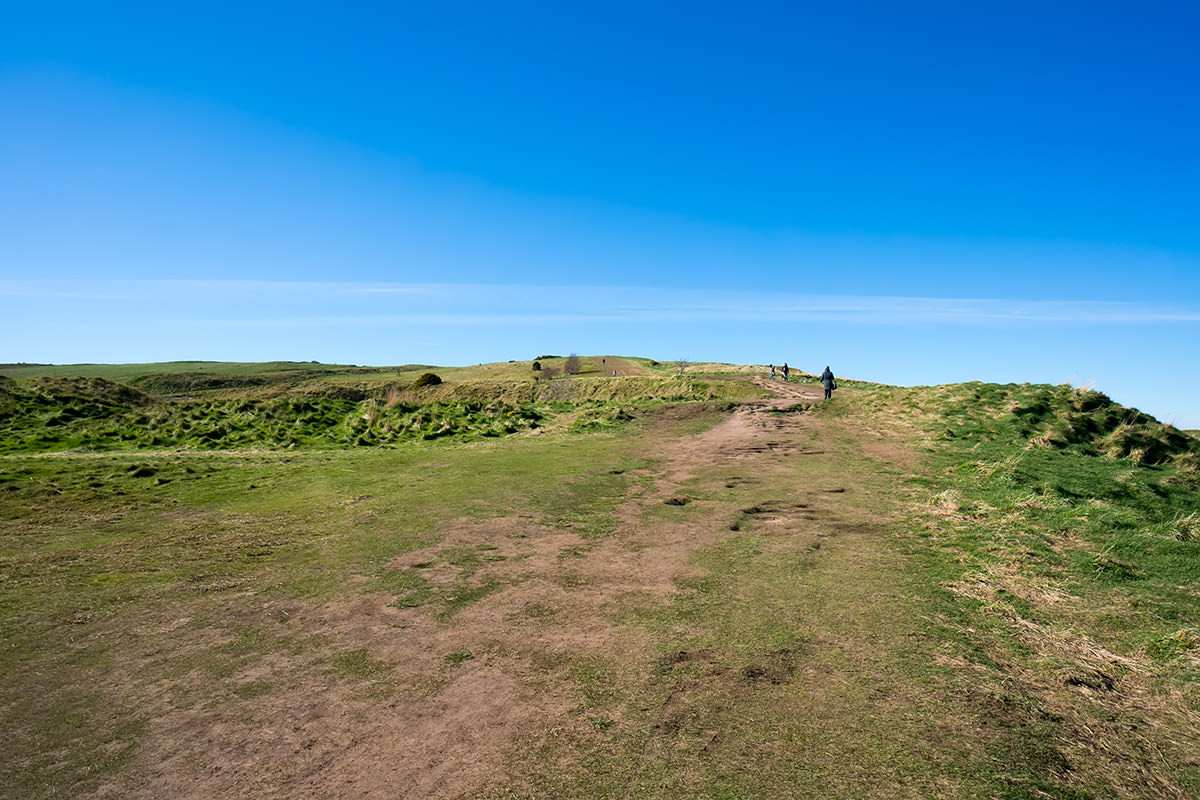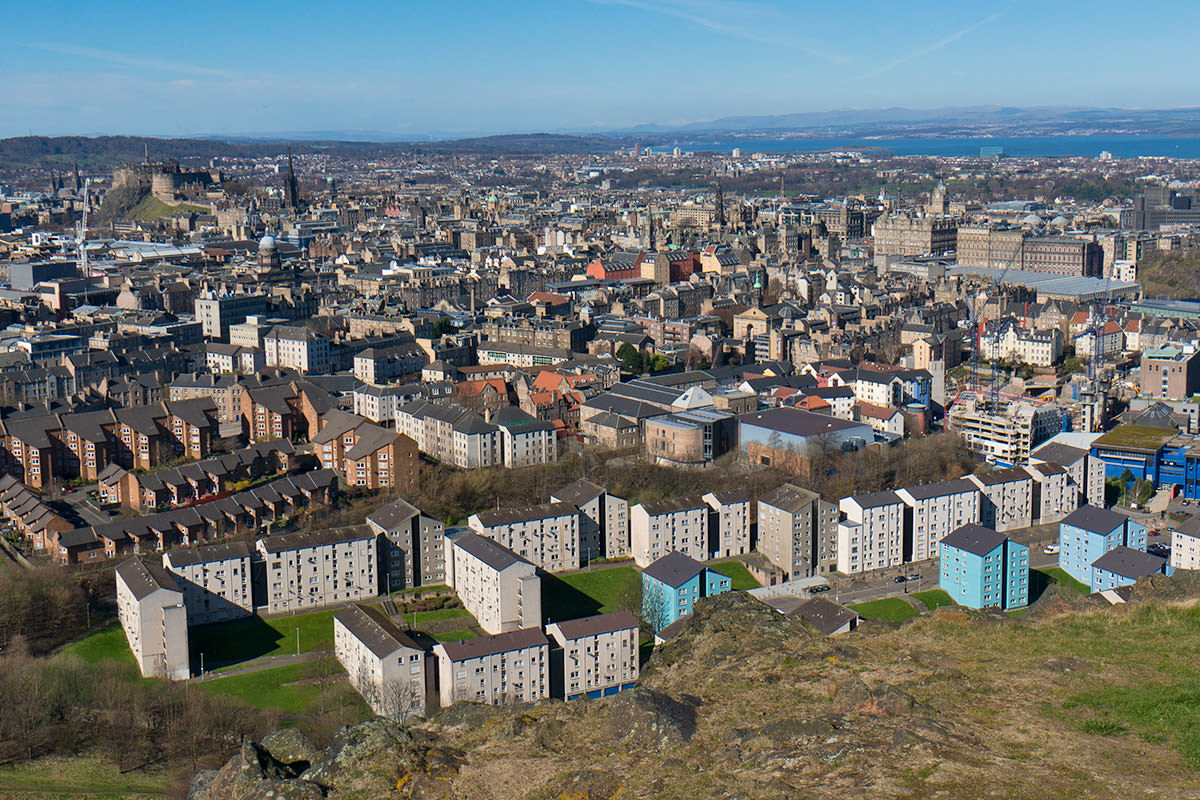 The panorama view is pretty incredible (click to embiggen)...

I had photographed the city to death on my last trip here back in 2009, but I just can't help myself when it comes to the majestic old buildings, so I ended up taking a boat-load of new photos...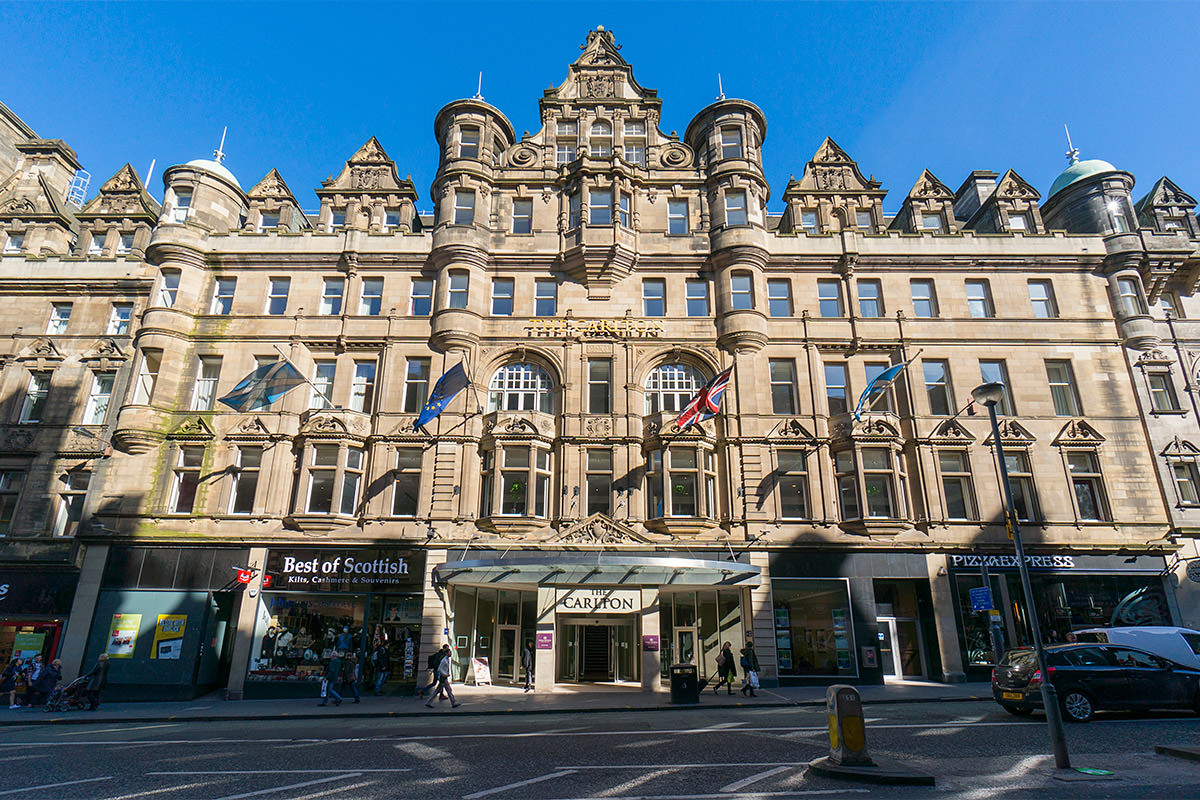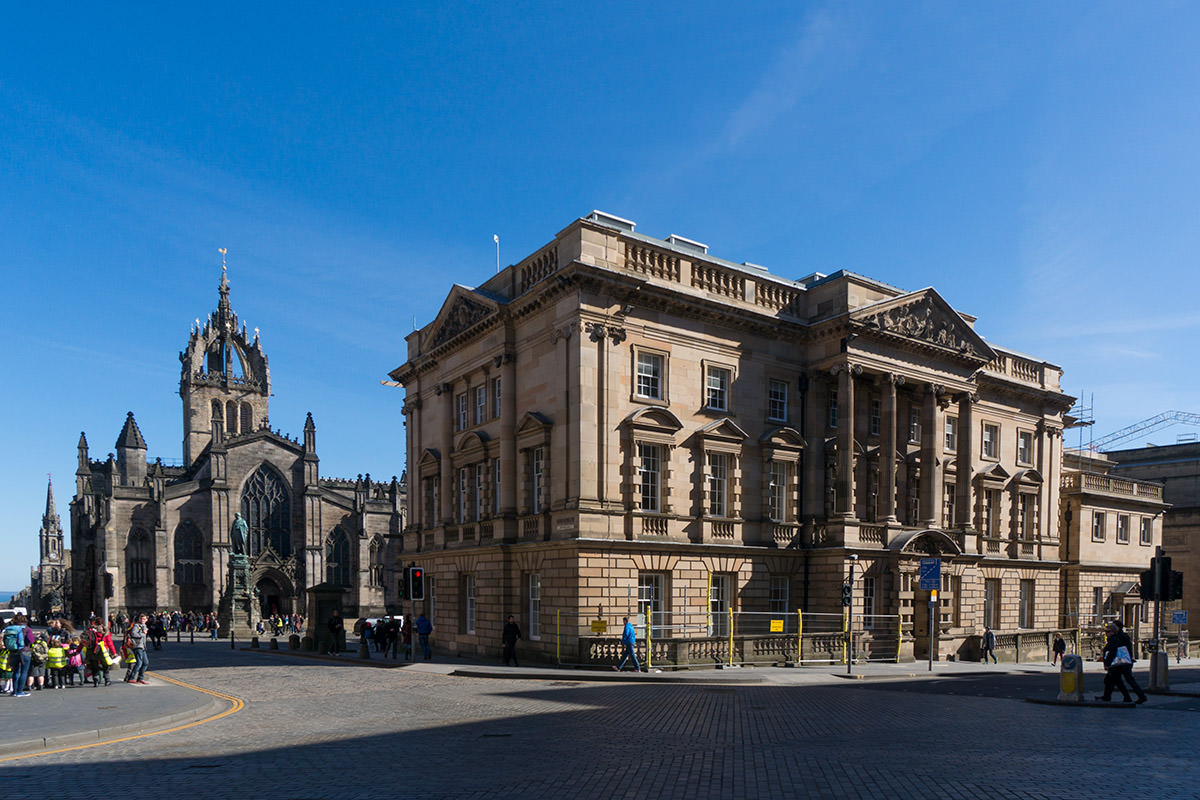 Since I've been to Edinburgh many times, I'm always looking for something new to see and do. This trip, that ended up being a visit to Camera Obscura. It's a kind of museum filled with optical oddities and illusions...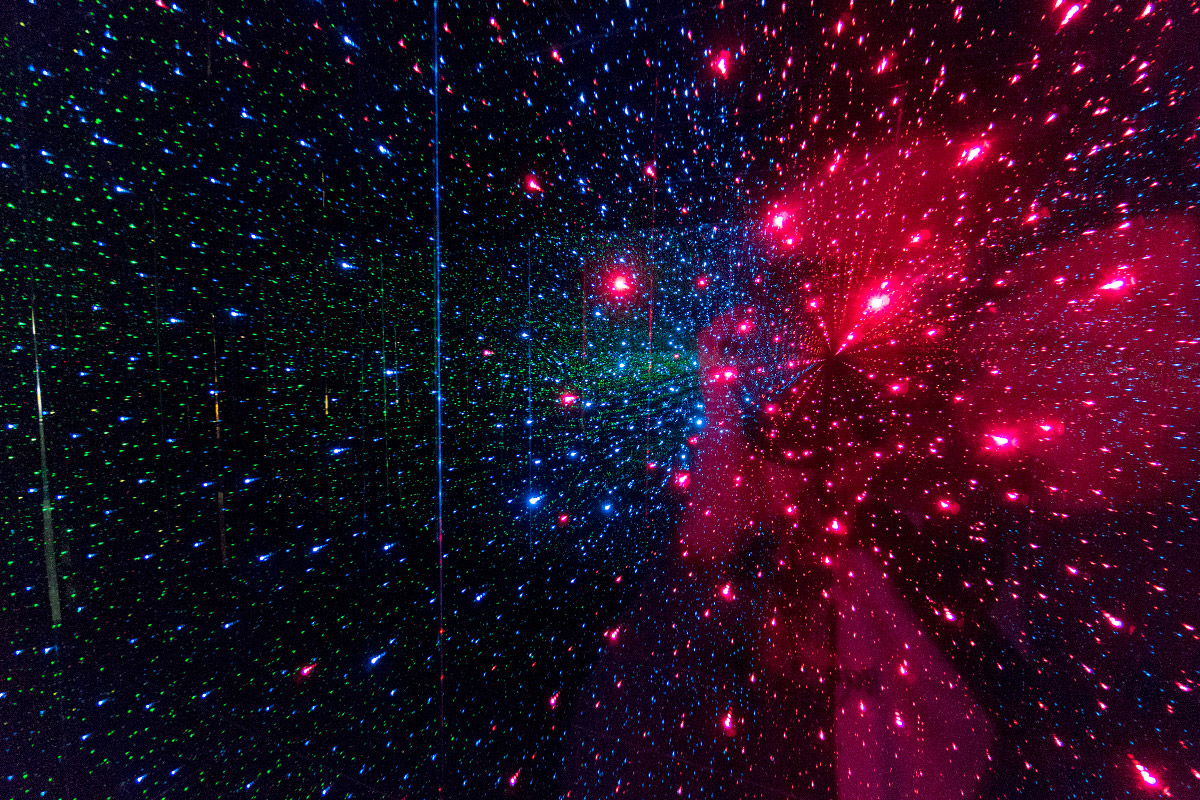 Which is all well and good, but the main attraction for me was the rooftop view...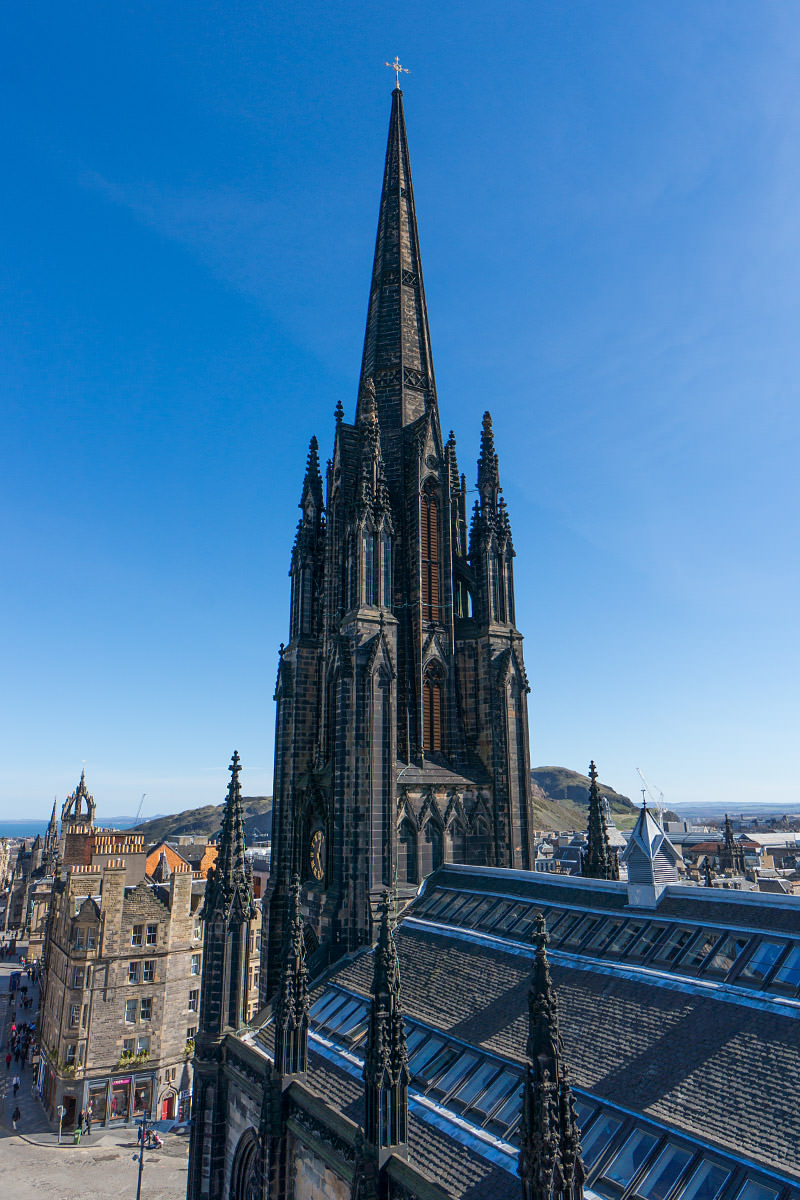 And, yes, as the name implies, there is indeed a camera obscura at Camera Obscura. It's an old-school attraction that was probably a lot more impressive back in the day... but it was still interesting since I had never seen one before (you can read all about the device at Wikipedia). Basically, a lens on the roof of the building captures light and beams it down onto a big white table in a darkened room. Everybody stands around this circular "screen" as the operator pans around the city while pointing out things of interest.
Not wanting to ride the train back to Glasgow during rush hour, I said goodbye to my beloved Edinburgh after all too short a visit...
Once back in Glasgow, I rushed out to the famous Kelvingrove Museum so I could take a look before it closed. Part art gallery and part natural history exhibit, it was well worth the effort...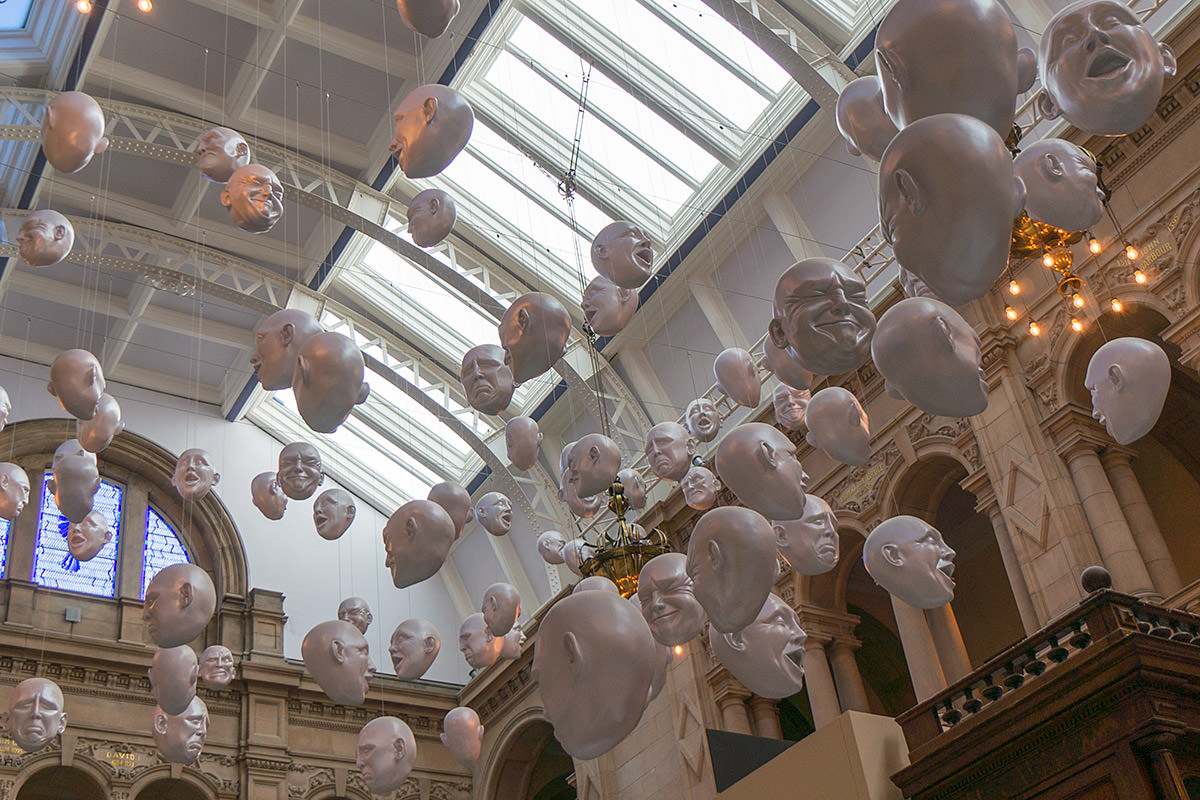 Across the parking lot (and a creek) is the University of Glasgow. I wandered up to take a look before heading back downtown for dinner...
After a quick dinner (and a nap) I headed to George Square to try and get some photos without tons of people around. The beautiful Apple Store was on the way...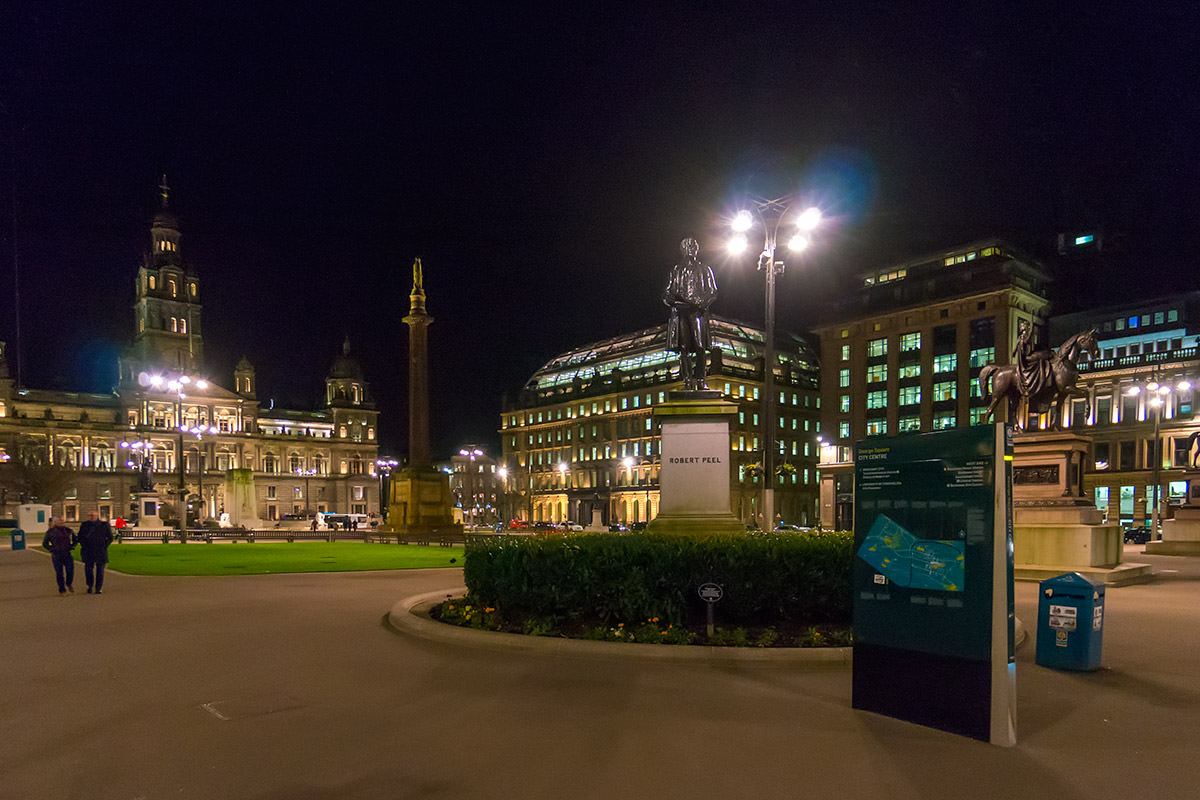 And that was that for my short visit to Scotland. I leave tomorrow morning on a very early flight, so off to bed I go.
*Dear Apple... while I love Siri, and use this miraculous feature often on my iPhone, there are times I have to wonder just how idiotic technology can be. I am in SCOTLAND. My iPhone is LOCATION AWARE. I am asking what the weather is like IN EDINBURGH. But I am given locations in the USA? Oh well... I'll just clarify that I mean the Edinburgh IN SCOTLAND then...
Nope. No matter how I pronounce it, Edinburgh is not in Scotland. Holy crap does this make Siri look like a fucking moron.