Put down that foam finger, because Bullet Sunday starts... now...

• Bowl! Congratulations to the Seattle Seahawks for their massive Super Bowl win. I'm especially happy for long-time Seahawks fans who have kept the faith for so very long and have now had their devotion rewarded...

Pete Carroll, 9/11 Truther and Seahawks Coach, celebrates! Photo by Charlie Riedel at the Associated Press
I'm less excited for all the fair-weather Hawks fans who are all too happy to shit all over Seattle when they're losing... but will still be celebrating "their" victory tonight.

• Twelfth! Personally, I think the whole "Twelfth Man" thing is annoying as shit, but there's no denying that it's become bigger than the team they're dedicated to supporting. This was made abundantly clear when a Boeing jet was taken out to draw a big "12" across Washington State...
It's the ultimate Etch-A-Sketch!
Though, I have to say that this huge display of fandom pales in comparison to this guy...
He's probably the only person happier about the Seahawks' victory than the actual Seahawks.

• Kitteh! Everybody knows about The Puppy Bowl... but did you know there's a KITTEN BOWL?!? I just finished watching the big game, featuring Meowshawn Lynch...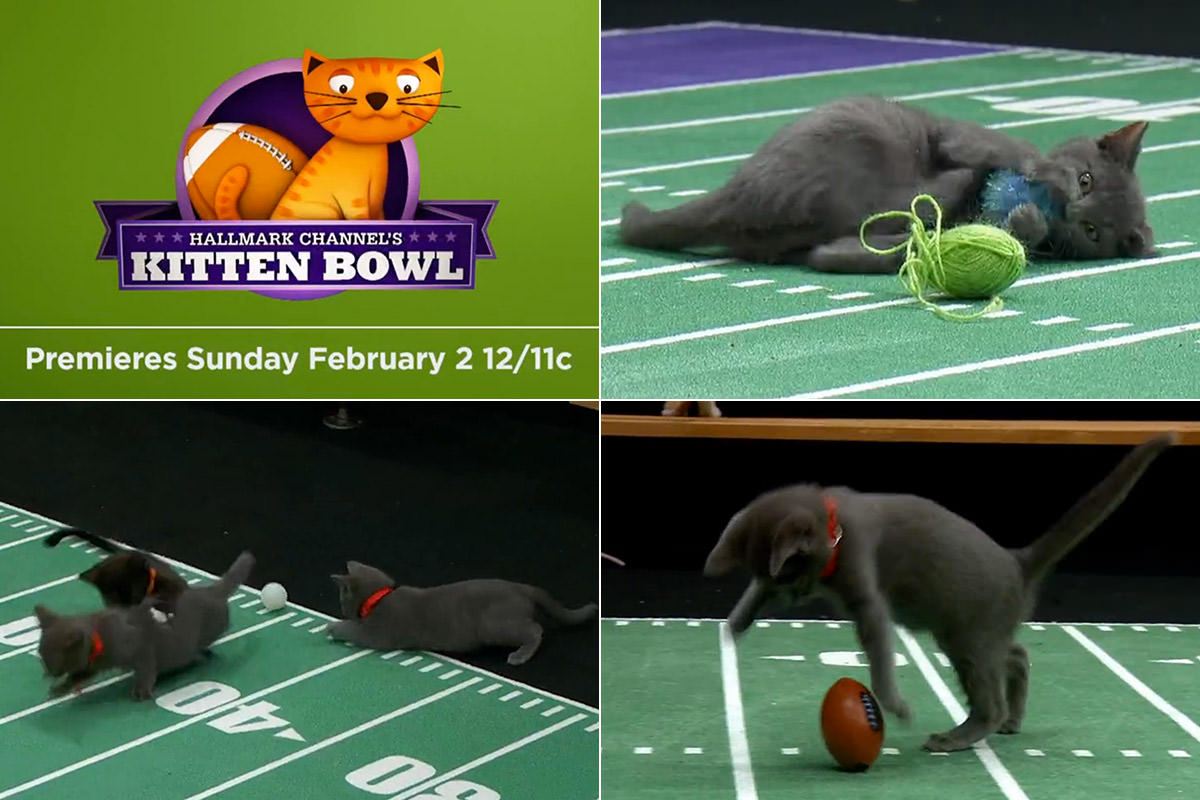 Adorable. You can get more info at The Hallmark Channel.

• Cap! Holy cats does Captain America: Winter Soldier look frickin' amazing...
Thrilled to see The Falcon debut at last... would be even more thrilled if a black super-hero would get their own film. Hello? Black Panther? Luke Cage? Brother Voodoo!? And while I'm equally thrilled to see Black Widow making an appearance (which makes total sense because of The Winter Soldier)... where is her frickin' movie? Even if the film is a dud, at least we're finally getting to see S.H.I.E.L.D. at the high-tech kick-ass organization it is (as opposed to the embarrassment we've been getting from the lame-ass television show).

• Mine! I'm probably going to catch some crap for posting this... BUT IT'S JUST SO TRUE!
I've lost count of the number of times I've asked "Do you want something?" and am told "No!"... only to have my date/girlfriend EAT MY FOOD! Seriously, you said you didn't want any... SO KEEP YOUR DAMN HANDS OFF MY FRIES! Not that I can actually say that, but I want all the fries!

• LEGO! Okay... okay... I know I won't shut up over The LEGO Movie's impending release, but how can you blame me? The latest trailer is beyond awesome...
And...
Could Chris Pratt BE any more perfect for the role?
This may very well be the greatest movie ever made. I cannot wait to see it.

Annnnd... chocolate pudding time!