Snow ain't what it used to be.
When I was a kid it would snow as early as Halloween, last through March, and be so deep that you could tunnel under it. Now it's lucky to snow before Christmas, last through February, or be deep enough to matter. I don't know whether to be happy or sad about that. The good news is that I won't have to move to Arizona any time soon. The bad news is that lack of snow now means lack of water later.
This year, our first snow happened today. I know this because I had to scrape it off my car after work...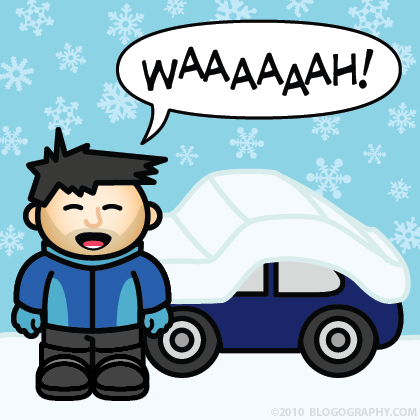 It won't last.
Which means it's only here long enough to be irritating.
What else is new.