The iTunes Music Store had the Duncan Jones film Moon on sale for $10 so I snapped it up. In many ways, I consider it to be the 2001 for a new generation... but without all the ambiguity and confusion. It's just really good straightforward "science sci-fi" at its best (a genre that seems to be rapidly disappearing). The entire film is a showpiece for Sam Rockwell, who should have been Oscar nominated for the role of Sam Bell (Sean Penn in Milk was good... but Rockwell's performance in Moon eclipsed it, in my humble opinion). Having Kevin Spacey as the voice of the HAL-inspired GERTY was just the icing on the cake...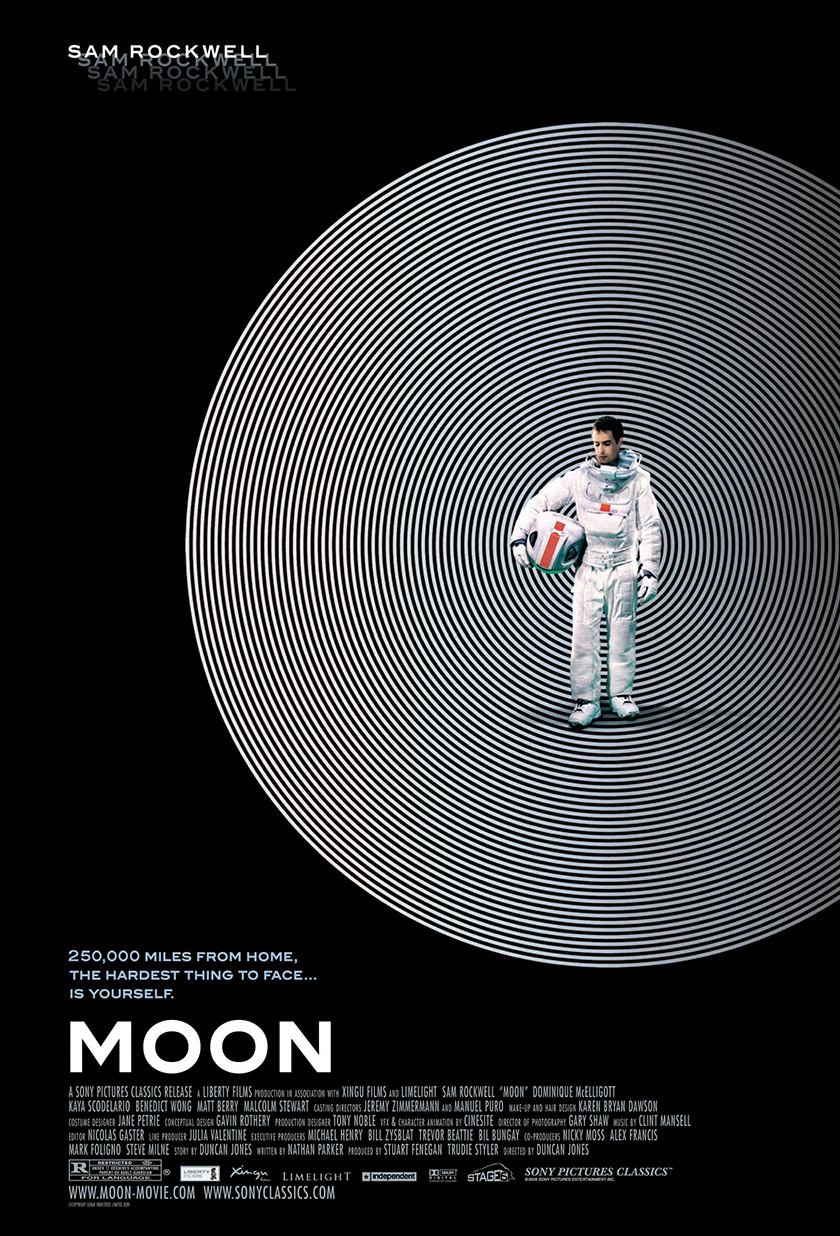 I've probably seen the film three times already.
But this was the first time it occurred to me that the scenes outside the moon base make a half-hearted effort to simulate the moon's lesser gravity... but all the scenes inside the moon base take place with full earth gravity.
Now, from an artistic and budgetary standpoint, this makes perfect sense. If Sam were in 1/6th gravity as he was running his scenes, that would be a huge distraction from his performance. Not to mention a very expensive series of special effects shots. And I get that. But now it kind of bothers me when I'm watching the film. Obviously, there's got to be some kind of Star Trek type artificial gravity thing going on... but no mention is made of it. Duncan Jones probably doesn't want to mention it specifically because it would make his serious attempt at science-fiction feel too much like fiction.
But it's there.
And it's to the film's credit that I didn't pay much attention to it until my fourth viewing.
I can pretty much count on it being at the forefront of my mind on my fifth.
Darnit.