And lo, my work had been completed and it was time to drive across the Columbia Basin to return home.
I had thought that I would blog my way along Highway 2, but those plans were destroyed when I found myself leaving Spokane after 3:30. This gave me an hour of light, at most, which meant I got as far as the city of Reardan before the sun started plummeting towards the horizon...
About the only thing I know about the city of Reardan is that it is a huge speed-trap, and their police force is giddy about handing out speeding tickets in copious quantities (seriously... there's even a check-in for it on FourSquare!).
The first thing I saw as I was entering town? FIST-A-CUP COFFEE, where a cup of joe is just 50 cents!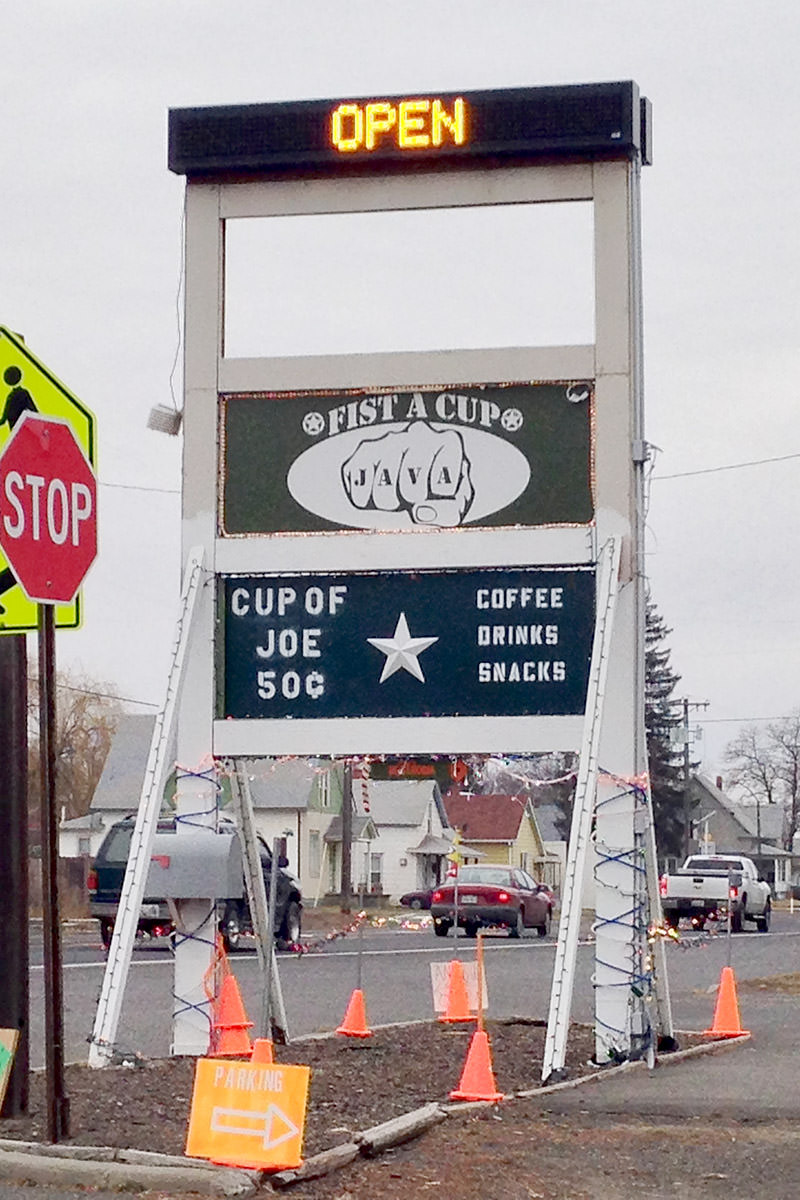 After that I passed Dean's Drive-In. Where apparently somebody told Dean "Dude, your roof is leaking... you need to put on a new roof!" and Dean replied "Fuck that! I don't need no stinking roof! I have a better idea!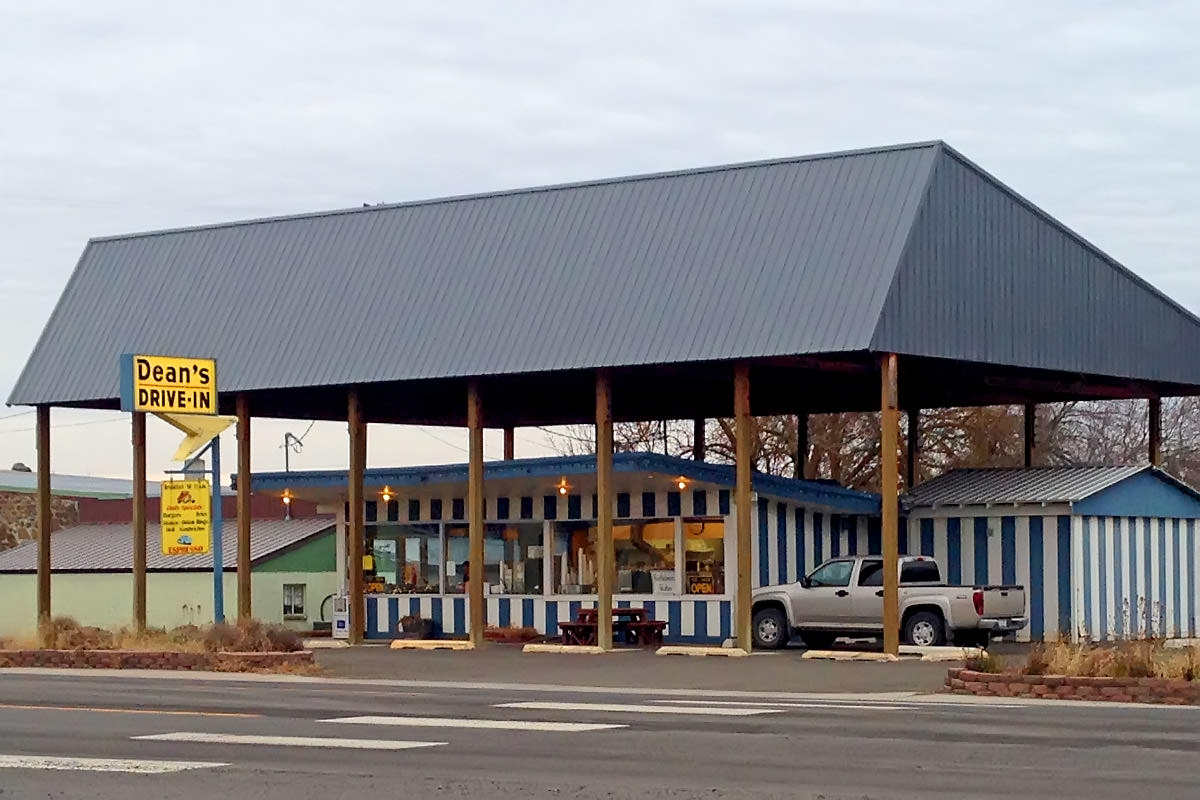 I'm trying to figure out how constructing a massive shelter over a building is cheaper than just fixing the building... but I'm coming up empty.
Then I saw a rather... interesting(?)... double-billboard display...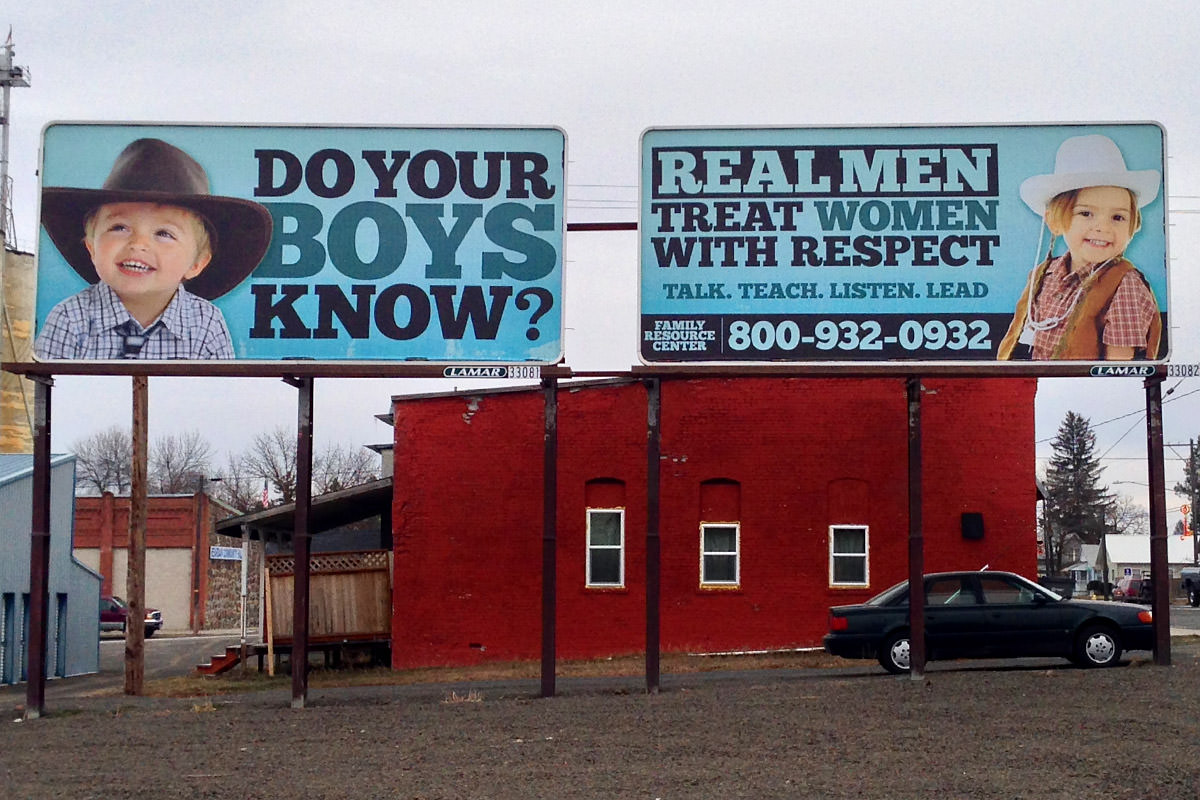 I mean, yes, I know what the display is trying to say... but this is kind of a weird approach.
I think I saw a bar and an abandoned restaurant of some kind as I was leaving town, but that's pretty much it.
Then I was off towards Davenport, across the Basin, into darkness, and homeward-bound.
Which is tough when you're exhausted. I really should have grabbed a 50¢ cup of joe from FIST-A-CUP when I had the chance.