Oh hell no!
As if having to deal with annoying assholes on planes wasn't already a big enough problem... the FCC is proposing that mobile phone calls be allowed in flight.
Needless to say, I think that this is a terrible fucking idea. If people need to be in contact with people on the ground, let them send an email or use an internet messaging service. Don't make me listen to somebody's stupid shit for hours on end every time I fly...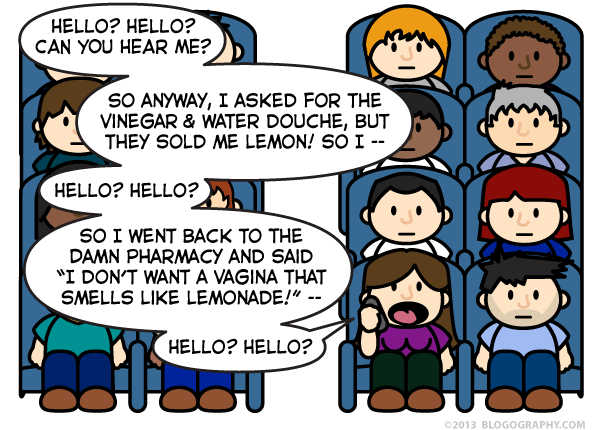 Apparently, airlines would have to install equipment to make this all possible.
Here's hoping they don't.
Otherwise I'm guessing the homicide rate on airline flights will get to be a real problem.