And there you have it.
The Boston Red Sox ascended to glory in Game Six of the 2013 World Series to be crowned champions!
I'm sure that my wearing a Red Sox jersey every day during the playoffs and the World Series helped a lot... so you're welcome, Boston! Just doing my part!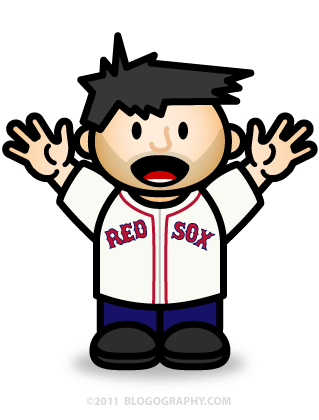 Considering that when I became a Red Sox fan, they hadn't won a Series since 1918... it's pretty sweet that they have now won three. The epic curse-buster in 2004. The beautiful sweep in 2007. And now their first Fenway Park clincher since 1918 (after which the Curse of the Bambino descended for an 86 year drought) in 2013.
Way to go, Red Sox!
Let's make it two in a row, shall we?