Am I excited for vacation? Oh yes.
Am I even remotely ready for vacation? Not even.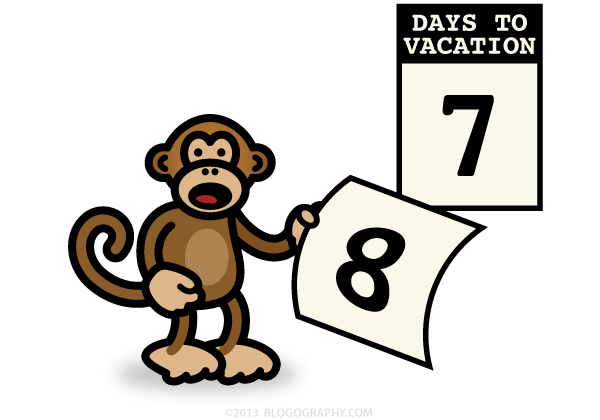 There is no possible way that I'm going to be able to get all my work done before I leave. Which means that, once again, I'll be on a working vacation. Typical.
Sure it sucks but, hey, it's still a vacation.
And now I should probably be thinking about what I'm going to be doing for vacation...