I am not much of a gambler.
Not because I am particularly unlucky, because I'm not (even though I don't much believe in luck)... but because the paranoia of losing my hard-earned money just kind of sucks all the fun out of it.
But it wouldn't be a trip to Vegas without a little gambling, so I slid $20 in a slot machine... lost everything but $4, then somehow ended up $136.43 ahead...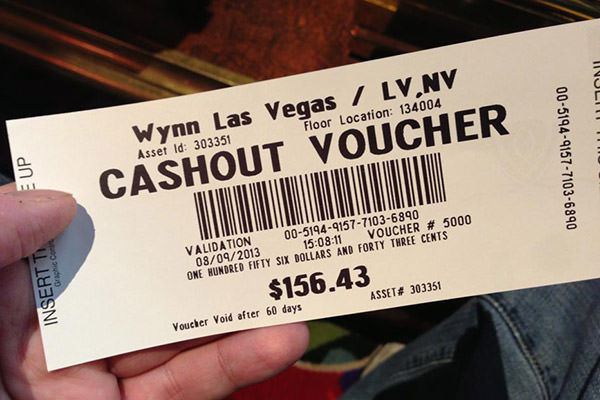 And there's my gambling money for the trip.
Yes, I'm a total player that way.
But at least I won't be whoring myself on The Strip to earn cash because I lost all my money playing roulette.
No... if I'm going to whore myself on The Strip, it's going to be because I enjoy it, dammit!