BEN AFFLECK AS BATMAN?!??
I mean, I know he was the bomb in Phantoms, but BATMAN?!?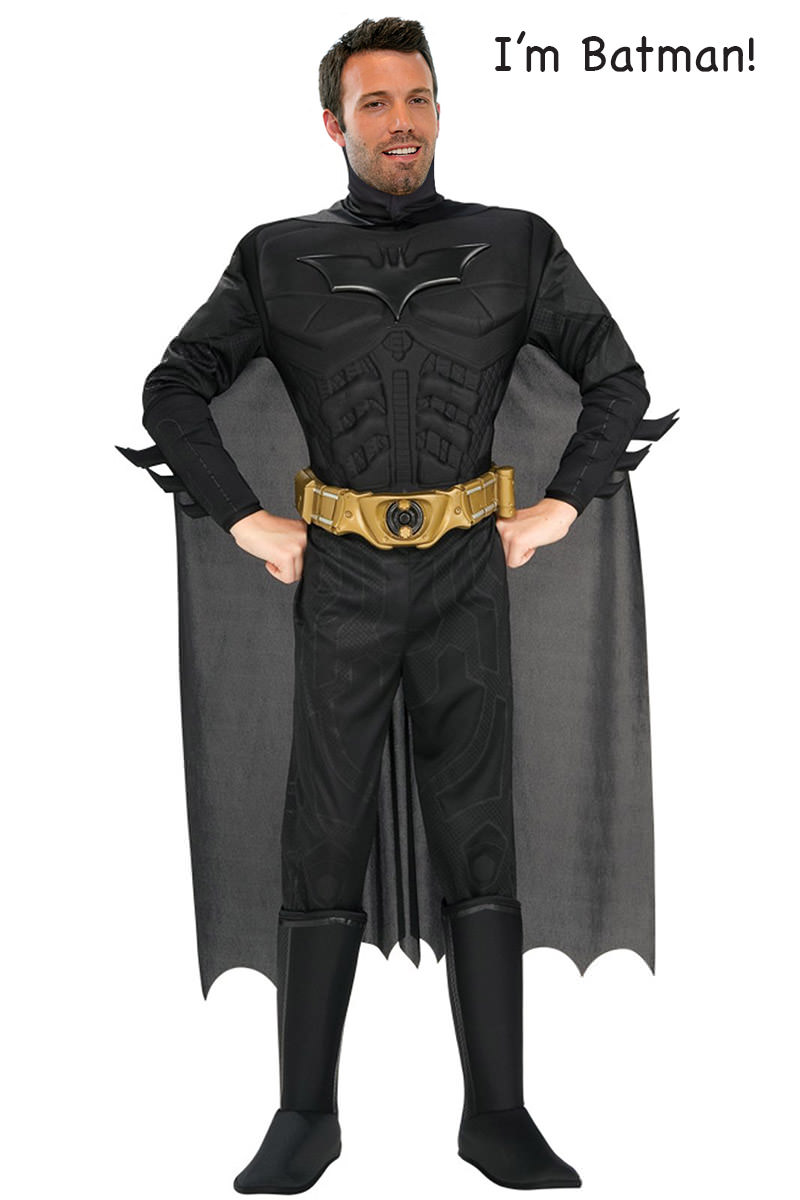 Look, it's not like I have anything against Ben Affleck. He's a decent actor who has played several parts I've enjoyed, and I think a lot of times the criticism he gets is just because people like to hate on Ben Affleck, not because he deserves it.
He's also really funny, and not above poking fun at himself... or others, which gives him high marks in my book...
Genius.
But he's NOT Batman.
He's not.
He doesn't have the gravitas to pull off the Dark Knight.
He doesn't have the suave sophistication to pull off Bruce Wayne.
And it's not that hard to understand.
When playing the part of a man that is supposed to be taken seriously when dressed up as a big bat, the actor doing the job has to be able to ground that character in some sense of reality. He has to have the weight to make you believe that Batman is on the screen. Ben Affleck is not that actor. He's just going to come across as a guy in a suit.
And it's not like there's no precedent to see how this will play out.
Daredevil, which I enjoyed more than most people, has Affleck struggling to make a guy in a relatively "normal" looking vigilante outfit feel real. He never quite pulled it off. You could never get past the fact that it was Ben Affleck gritting his teeth in a red leather suit.
And now he's going to attempt Batman?
Batman?!?
Again, this is a guy dressed up as a frickin' BAT.
I'm sure Ben will give it his best shot. I'm sure it won't be truly horrible.
But it's not going to be Batman.