In order to save money on airfare, I flew into Atlanta a day early. Sure it meant getting up at 4:00am this morning, but the cost of flying is getting to be so outrageous that you do what you gotta do. The up-side was that I ended up getting into town at 2:00, which left me time to meet up with some Atlanta peeps for dinner.
And what a dinner it was...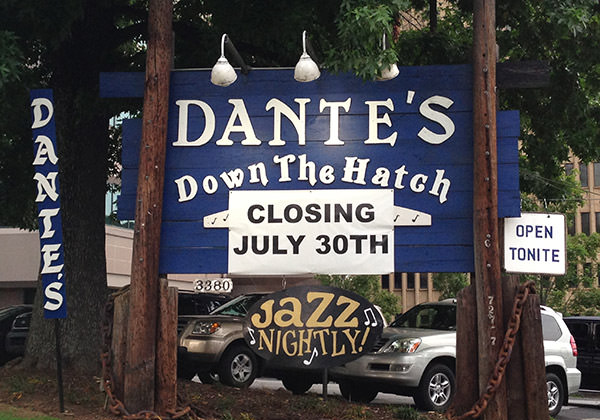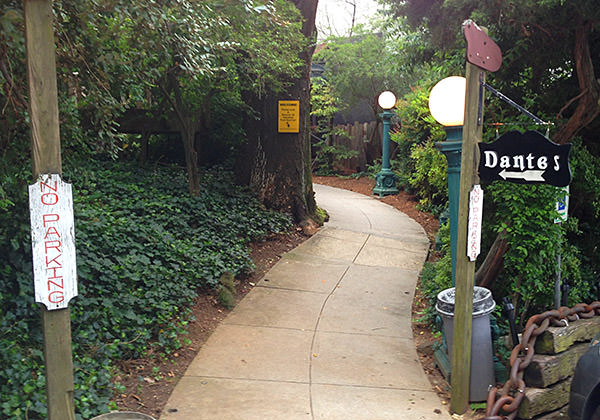 Dante's Down the Hatch "Jazz and Fondue Restaurant and Club" has been an Atlanta institution for 43 years that I've never heard of. Which is odd, because it's fairly famous. It's a themed restaurant built around a "sailing ship" that's surrounded by live crocodiles. Kind of like dining in the middle of the Pirates of the Caribbean ride at Disneyland, but without the animatronic pirates and stuff...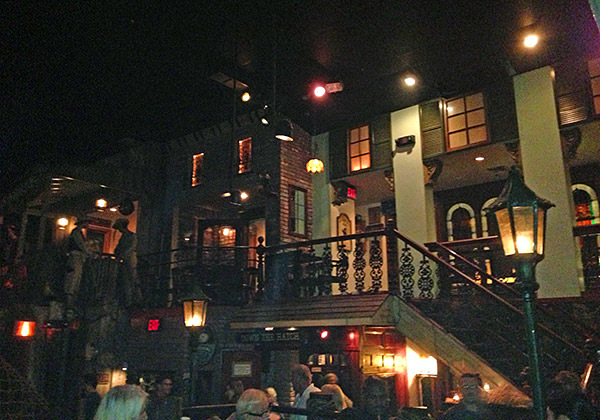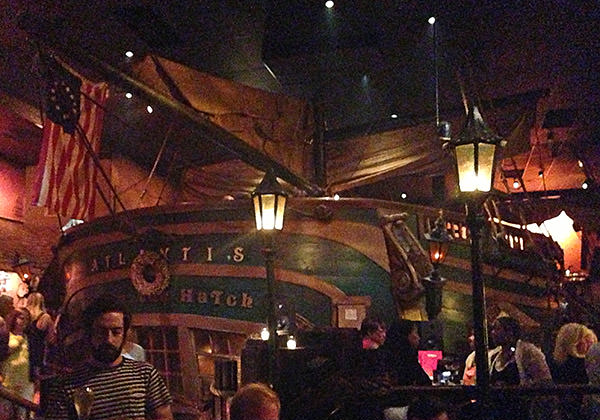 All this plus CHEESES OF THE WORLD!!!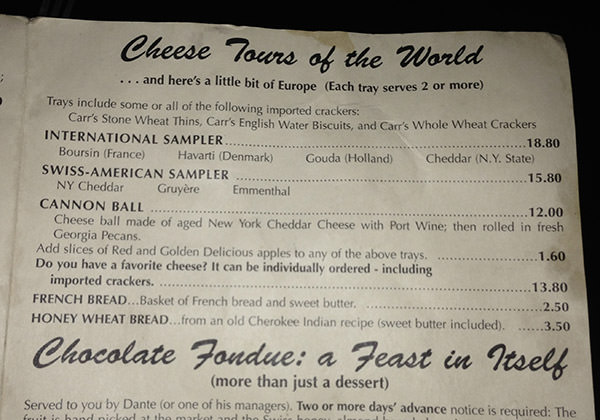 The menu is a bit confusing. I thought I was ordering vegetable fondue, but it ended up being vegetables and a pot of boiling oil. But that didn't stop me from unintentionally stealing some of somebody else's cheese, which was delicious (Houston, I owe you dinner next time I'm in town!)...
The jazz was good. Really good. And since our table was inside the ship, we had a front-row seat!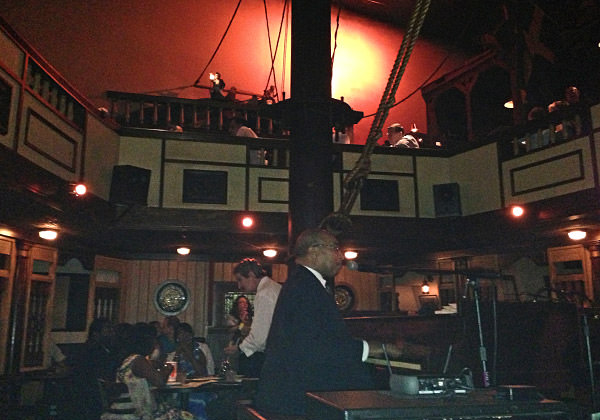 All in all an awesome way to spend an evening. I'm sad that the place is closing at the end of the month, as I would have absolutely come here again.
Many thanks to blogger buddies (et al) The Muskrat, Whipstitch, Coal Miner's Granddaughter, Copasetic Beth, and Houston's Problem for strawberry daiquiri-infused dinner fun!