Time to find your happy place... because Bullet Sunday starts now...

• Blackhawks!!! And so it's the Blackhawks vs. the Bruins for the Stanley Cup...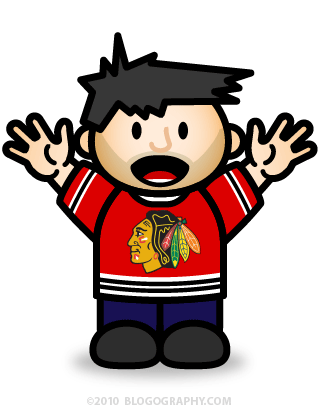 GO HAWKS!!! GO HAWKS!!! GO HAWKS!!! GO HAWKS!!! GO HAWKS!!!

• Hart. Hart to Hart was a staple of my television viewing habits when I was a kid. Not only was it entertaining, but Stefanie Powers and her massive pile of feathered hair was almost too good to be true. Now Adam Scott and Amy Poehler have done a shot-for-shot remake of the opening credits.
And it's absolute genius...
If they were to ever do a retro made-for-television movie I would watch the shit out of it. The idea of a remake is just too brilliant to pass up.

• Crapper First Cracker Jack had die-cast metal toy prizes. Eventually those were replaced with plastic toy prizes. Then they ditched the toys altogether and switched to stupid stickers. And now? They don't even bother with the damn sticker. You get an "online prize" of some kind that you redeem with your phone. Well, unless you have an iPhone...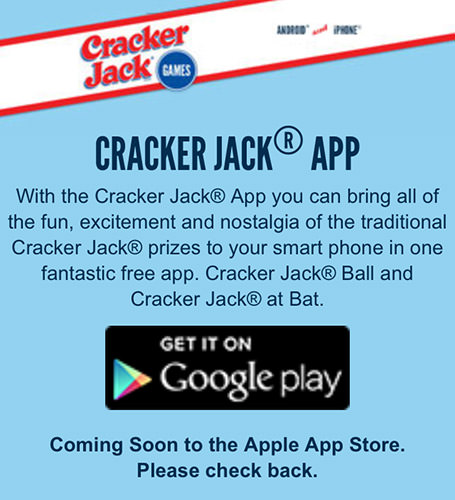 This blows. Why do they even bother?

• Photoshop! Every once in a while something goes viral on the internet that I actually like. "Photoshop Live"is one of those rare events...
I hope they do more of these... it's such a great idea.

• Miley! Since I hadn't heard anything music-related from Miley Cyrus in quite a while, I naturally assumed she now runs a gas station and mini-mart in Pittsburgh after I saw this...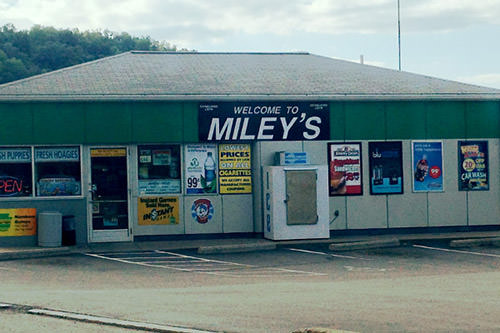 But then lo and behold, this track is waiting for me when I get home...
I'm diggin' it! I can't stop! And I just don't care!

Early to bed... Early to have the alarm wake your ass up at the crack of dawn so you can drive three hours to work.