Extended winter weather got you down? Well don't despair because a toasty warm flurry of bullets is headed your way! An all-new Bullet Sunday starts now...

• Neighbors! I got back from seeing The Book of Mormon around 10:45pm. Taking account that stupid-ass Daylight Saving Time was going to be screwing with the clocks again, it's actually more like 11:45pm, since I'd be losing an hour's sleep. But a mere 15 minutes after my head hit the pillow, some kind of impromptu midnight party started up in the hallway. Unable to get any sleep with all the racket, I wrote my blog entry in the hopes things would settle down after I was done. No such luck. The noise went on until 3:30am, despite signs like this being posted...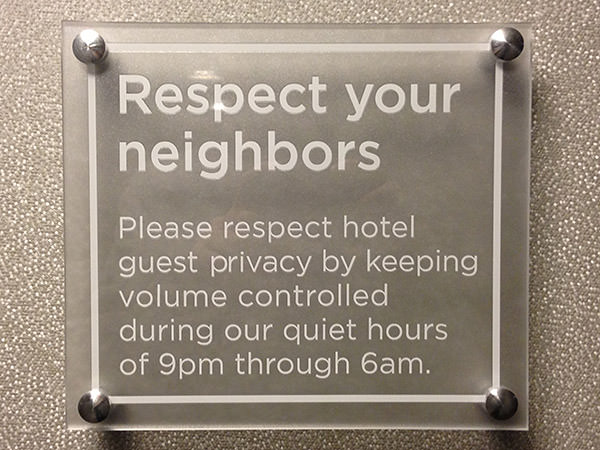 Not even a kind reminder does any good, because these assholes don't give a shit if there are people trying to sleep. They only care about themselves. It bugs the crap out of me but, unfortunately, there's no ramifications for for their behavior so nothing is likely to change. A call to the front desk quieted them down for about 15-20 minutes, but then it started right back up again.
Well, things need to change. There needs to be ramifications for this kind of behavior. I don't know if it's a punch to the face or somebody getting their dick kicked in, but I am sick and tired of paying big money to get a good night's rest when I travel only to have to put up with this bullshit.

• Sanity! And speaking of stupid fucking Daylight Saving Time... there's an official petition being presented to The White House that needs your signature. As a reminder of just how utterly stupid DST has become, I once again present the genius of CGP Grey...

• Cake! When I landed at Chicago O'Hare International Airport last Thursday, I bemoaned the fact that nobody was waiting to greet me with cake and balloons...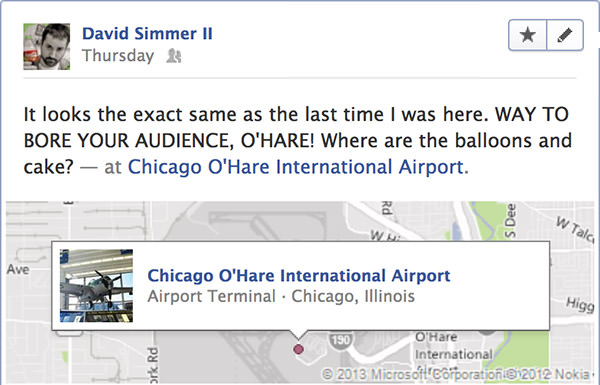 But then today when I went to RW's house to discuss the upcoming issue of THRICE Fiction and other related business, not only did I get a delicious plate of cacio e pepe for lunch... but also, at long last, my cake!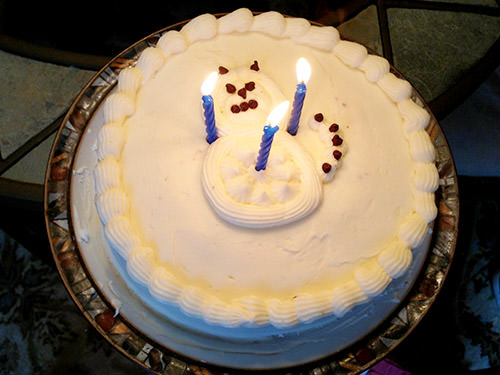 Bob's wife, Lynne, didn't stop there... oh no. Inside? CHOCOLATE PUDDING!
AND WHAT DID YOU HAVE FOR LUNCH THAT WAS SO GREAT?

• DOL! What's one of the things I hate most in life? Renewing my driver's license at the dreaded Department of Licensing. I fucking loathe that time-sucking vortex of joyless horror. Which is why I was happy... positively thrilled, actually... to find out I could renew my license online this year. Seriously one of the best days of 2013 so far... if not one of the best days of my entire life.

• No Go! The official airport shuttle for Chicago O'Hare is called "Go Express." For a fairly reasonable rate, they offer door-to-door service to and from the airport. But there's a problem. Here's what they tell you the van will look like on their website...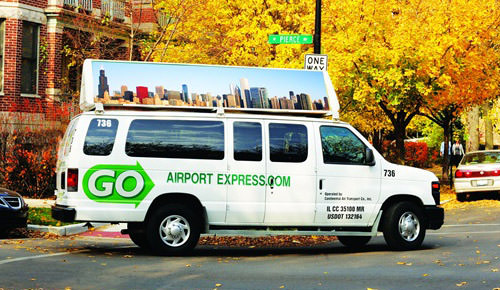 But here is what it really looks like...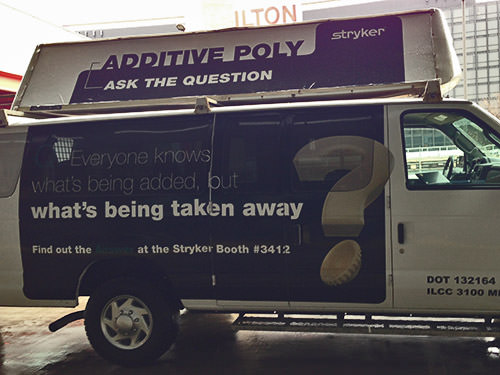 The only place it says "Go Express" is on a tiny panel on the very front of the sign-board that's on top, everything else is advertising. So if you don't see them as they pull into your hotel, and all you have to look for is the side of the van... how in the fuck are you supposed to know that this van is from Go Express? Well, you don't. Which causes all kinds of unnecessary confusion for people who just want to go to the airport. Apparently a few advertising dollars is more important to this company than consideration for their customers. I mean, seriously, can't they even slap a "Go Express" magnetic sign on the door or something? Does anybody care about their customers any more?

• Paint! I've fallen in love with encaustic painting, which is a technique where pigment-infused wax is melted and painted onto a surface, then fused in place. It's very beautiful, and receptive to all kinds of interesting artistic manipulations. Unfortunately, the tools and supplies to create encaustic works are really expensive. Too expensive to be buying a bunch of stuff just so I could goof around and try it out.
Well imagine my surprise this morning when I found out that there is an encaustic studio in Seattle which offers classes! Unfortunately, the 2-Day course I would want to take is THIS WEEKEND, but I am definitely going to sign up for a future introductory class when I get a chance. If anybody is interested in signing up with me, please let me know, and I'll email you when I get the dates!

• w00t! And, lastly, now is the time on Blogography where we dance!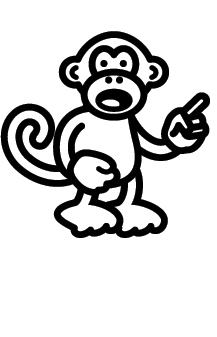 Wow. Looks like we had a seven-shooter this Bullet Sunday. Time to pack up my suitcase for a return home in the morning.