Five days in, and I can't say that 2013 is shaping up to be much of an improvement over 2012. But, then again, 2012 ultimately turned out okay for me, so I suppose this isn't a bad thing.
Deciding to take matters into my own hands, I sat down and tried to figure out what I have to do to make this year something better. A lot of things were written down... people... places... goals... changes... but, in the end, everything kept coming back to one thing...
Money.
If I had more money, I could do this.
If I had more money, I could change that.
If I had more money, I could have those.
If I had more money...
...well, everything would be better, wouldn't it?
Some people say money is the root of all evil. And it's been said that money can't buy happiness. But if there is one thing I'm sure of, it's that money has no conscience and money can indeed buy happiness. And much, much more...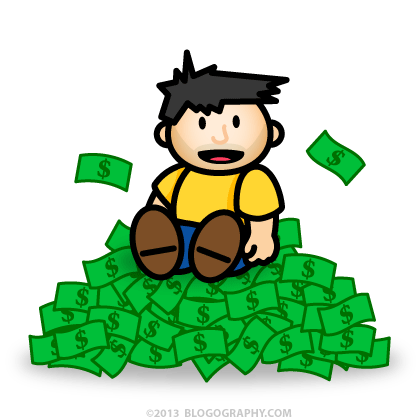 So, if you have a couple million dollars you're not using...