The weather outside may be frightful, but everything is still delightful... because Bullet Sunday starts now...

• Snow. And so it looks like winter is finally getting serious here. Previous attempts at snow have melted away in less than a day... but it doesn't look like that's going to be the case now. To everybody who just looooooves a "White Christmas," I'm happy for you. But for people like me who have to scrape their car windows twice a day...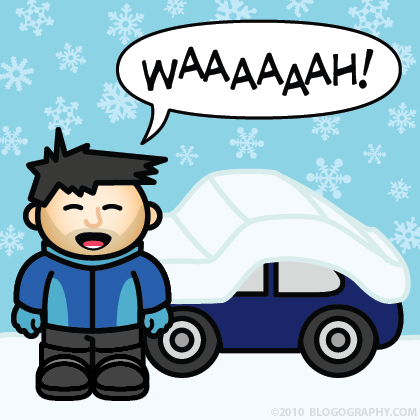 I want to spend winter in Hawaii.

• Ghey. ZOMFG, y'all! It's been ONE WHOLE WEEK since same-sex couples could legally marry in my home state of Washington... AND WE'RE STILL HERE! I'd have thought for sure that we'd all have been turned gay by now. Or that Seattle would have sunk into the ocean. Or a meteor would have crashed into Bellevue or something. But nooooooo! Now all we gotta do is survive this Mayan apocalypse thing, and I think we're in the clear. Until the end of the year, anyway.

• Sticker. I don't like going shopping. To be honest, I hate going shopping. Which is why most everything I buy (except groceries) is bought online. It's just so much easier and, sometimes, even ends up saving me money. So... on those rare times where I am forced to go shopping (usually for somebody else)... I spend most of my time being very unhappy. Which is why it's always nice when I see something to cheer me up. Like this sticker in the back-window of the car parked ahead of me...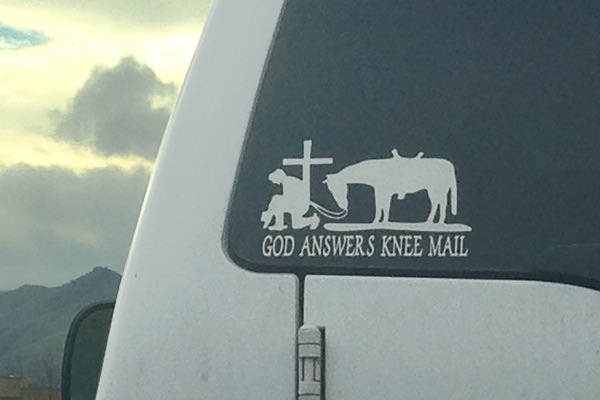 KNEE MAIL! HA! Pretty clever, huh? I like this one better than the Winnebago rear-window screen I saw previously because the horse has his head bowed in prayer too. Which begs the question... what do horses pray for? Probably to be released from the servitude of their cowboy masters. I wonder if eventually God will deliver them from bondage like He did the slaves of Egypt? I guess all we need is Horsey Moses to come along and say "SET MY EQUINES FREE!" and we're on our way to greener pastures for horses everywhere.

• Bob Bomb. The unimaginable conditions Londoners endured through The Blitz just got even more unimaginable thanks to the Bomb Site, which maps the bombs dropped on the city during World War II...
Keep Calm and Carry On, indeed.

• Nowalla. Around this time last year, Gowalla... a location-based social media network... was sold out to Facebook. Users were told that they would be able to download their check-ins, photos, and badges, but it didn't happened. The site was scuttled back in March, and they never did give their users the data they promised. Not surprisingly, they didn't offer refunds to people like me who paid for custom badges when they loaded up on that sweet Facebook cash (and I'm still waiting for my window cling, assholes)...

My logo on the left, the Gowalla stamp interpretation on the right (enlarged 250%).
Look, I get it that sometimes shit doesn't work out. Gowalla lost to FourSquare,the network is gone, boo-hoo, and all that. But a year has passed and we still haven't gotten our photos and stuff? Apparently "it's a long story and still gonna happen" but I'm not holding my breath. Well, lesson learned. Anything I send anywhere is archived and stored outside of whatever services I'm using.

• Six! Just a reminder that the latest issue of THRICE Fiction is out and, as usual, is absolutely FREE to download...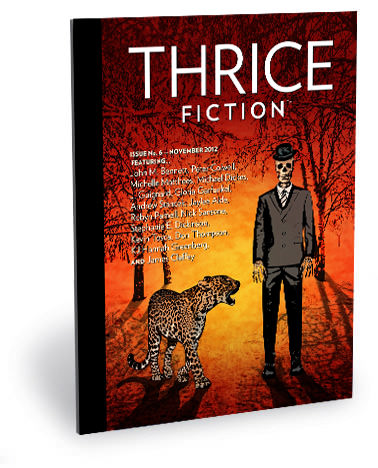 There's some good stuff in there, so be sure to give it a look.

Annnnnd... time to get back to work, I suppose.