Despite the fact that blogs are kind of dying now that Facebook and Twitter have takeover, Blogography still gets a considerable amount of traffic. And a good chunk of that is thanks to Google searches. My blog has been around so long and has built up so much content that I guess people can't help but run across it. And since I update every day, search engines tend to toss a lot of results my way.
As I was sitting at the airport waiting for my flight to Atlanta this afternoon, I was bored enough to check my web stats... only to find out that my visitor counts have gone through the roof. Turns out that people are Googling to find out about "gay marriage" (or, as I now like to call it, "marriage") in Washington, and being directed to an entry I wrote back in 2008.
Something tells me that what they find there is not quite what people have in mind when they click through...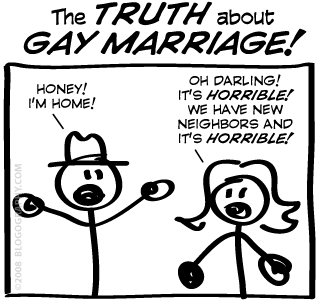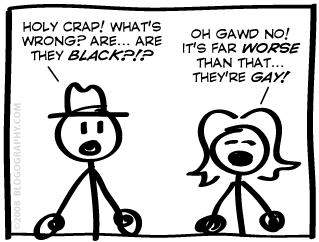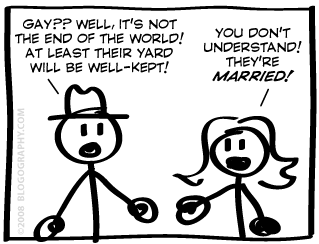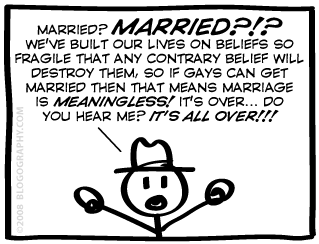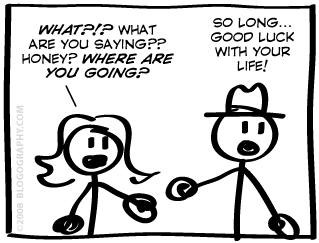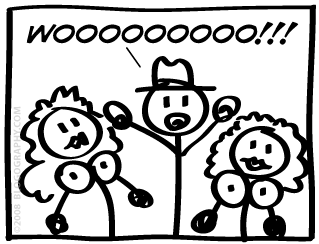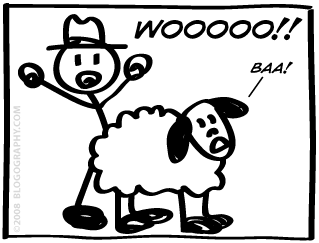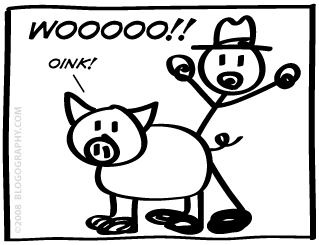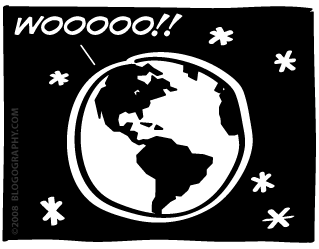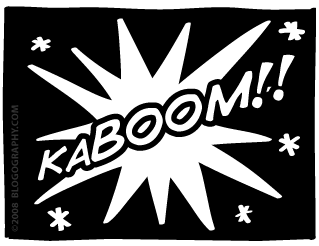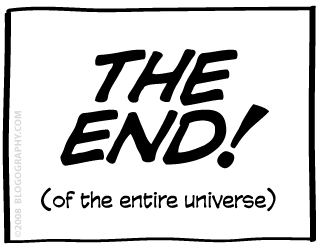 Yes, I was being a smartass about marriage equality leading to the end of the universe, but now that same-sex marriage is actually happening, there are people who seem to honestly believe it's true. This blows my mind on a number of levels. Not the least of which being that TWO DUDES OR TWO GALS GETTING MARRIED DOESN'T AFFECT YOU. And if you think it does, then that's your problem. The rest of us well-adjusted straight people will be standing over here not giving a shit about your insecurities. And I guarantee you that the people who have been waiting all their lives for the right to celebrate their love in marriage aren't giving a crap either...
Some people fall in love with someone that has the same genitals they do. Get over it. Contrary to cartoons you might find on the internet, it's not the end of the universe.