I'm not a sun-worshipper. I'm not one to lay around on a beach all day. I'm not a fan of high heat and humidity. So I'm the one who experiences a secret glee when I hear that there will be overcast skies and scattered thundershowers when I'm headed to a tropical destination. It'll still be hot, of course, but at least I'll be shielded from the sun and the rain will make it so there's a reason for the humidity.
Except the forecast was a lie, and so here I am in the Bahamas with blue skies and unrelenting sun in full 95° heat. If I was into this kind of weather, I'd describe it as "perfect."

The view from my room pretty much sucks, doesn't it?
Oh well. At least the flight down was surreal... but nice...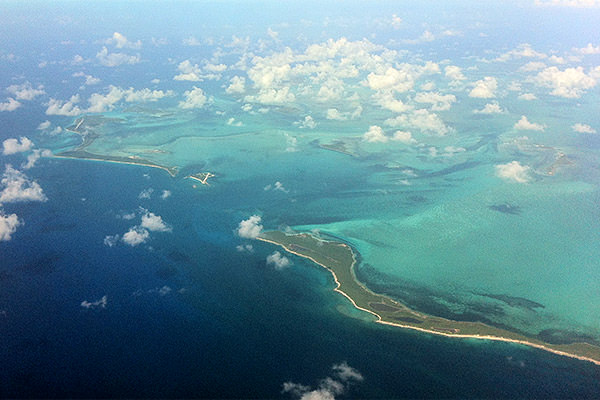 The reason I am here is twofold...
There's a Hard Rock Cafe in Nassau I haven't been to yet.
I desperately needed a break, and it was unbelievably inexpensive to add this little diversion to my work itinerary. Gotta love those cheap-o internet specials!
I'm staying at a resort on Cable Beach, which is a pretty stretch of sand west of Nassau...
I was able to contain myself all of an hour before I hopped a taxi to Nassau, and Hard Rock #146 for me...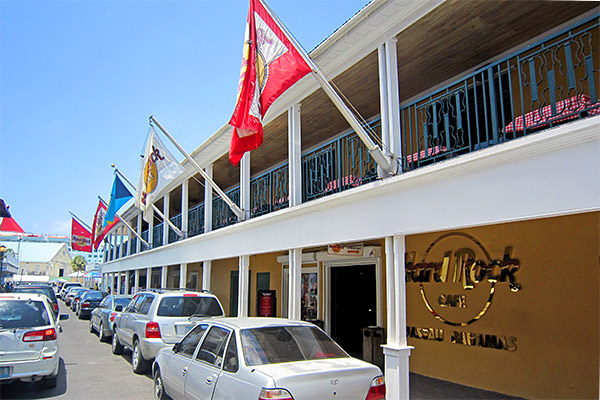 It's a nice, old-school cafe with plenty of memorabilia covering the walls. In other words, it's exactly what a Hard Rock should be...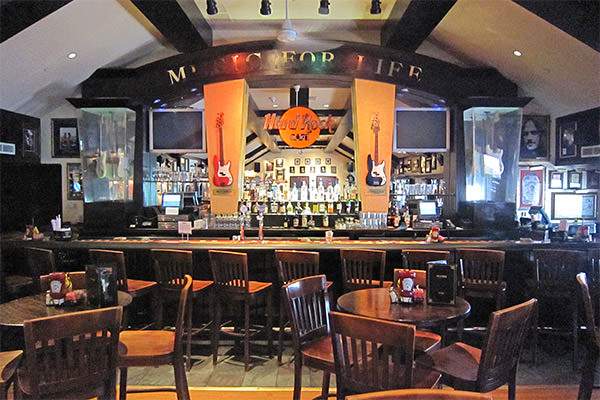 The town of Nassau is kind of nice, if a bit touristy with all the cruise ships stopping by. I didn't feel like doing any of that kind of thing, but couldn't resist when I saw there was a PIRATE MUSEUM!!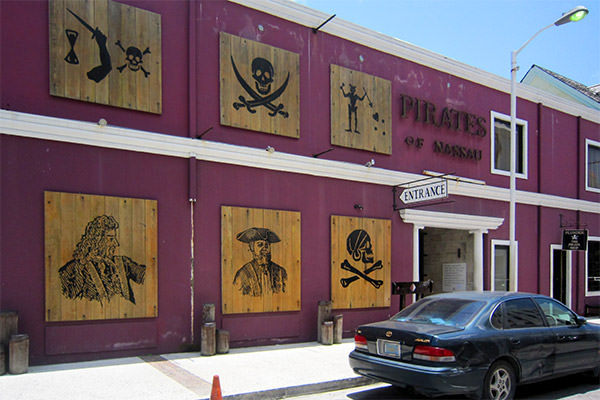 They recreate a pirate village you can walk through along with a pirate ship and various dioramas to show what pirate life was like. They also have a bunch of trivia you can play along the way, which was pretty cool...
I have no idea what's going on here. I hope it's some freaky-ass attempt at surgery to alleviate back pain...
From there I wandered down to Junkanoo Beach...
One thing I've noticed so far is that the kids who live here are really well behaved. This adorable tyke was content to play quietly by himself while his family was swimming, which was a big contrast to the tourist kids who were screaming and yelling and going bat-shit insane as they terrorized the beach...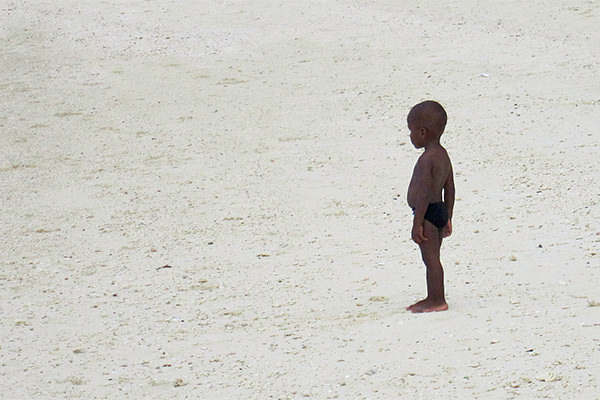 If I knew that the weather was going to be this beautiful, I would have brought my "real" camera instead of relying on my iPhone and my pocket shooter. Oh well, something is better than nothing...
My plans for tomorrow? ABSOLUTELY NOTHING! Though I'll probably venture away from the resort for a little while... especially if those overcast skies ever show up.