Put down that barbecue fork, because Bullet Sunday starts... now...

• Fresh. Three Bullet Sundays ago I was lamenting how crappy it is that the bagged lettuce I buy goes bad after just one day. Abigail then left a comment telling me about the "Salad in a Jar Method" of keeping salad fresh (using a hand-food-vacuum). It looked like a good plan, so I ordered me a FrashSaver handheld Vacuum. And, since it comes with a deli container, I didn't even have to buy a jar topper. It arrived a couple weeks ago and I've been trying it out not just with salad, but Oreos, crackers, cheese, and all kids of stuff. Miracles of miracles, the thing actually works...
It worked so well that I ended up buying more deli containers! Two complaints though... 1) The deli containers are kind of tough to close... and 2) You have to use an attachment to turn the round vacuum head into an oval vacuum head in order for the unit to be able to suck the air out of the deli containers, which is fucking stupid. Why not just make the valve on the deli containers round? With the attachment on, you can't fit the unit into the charger, and I can see the stupid thing getting lost eventually. Stupid, stupid, STUPID.

• Innocence. Back in April the New York blogosphere was blowing up because the police tracked down the "well-dressed guy" who was groping women on the subway...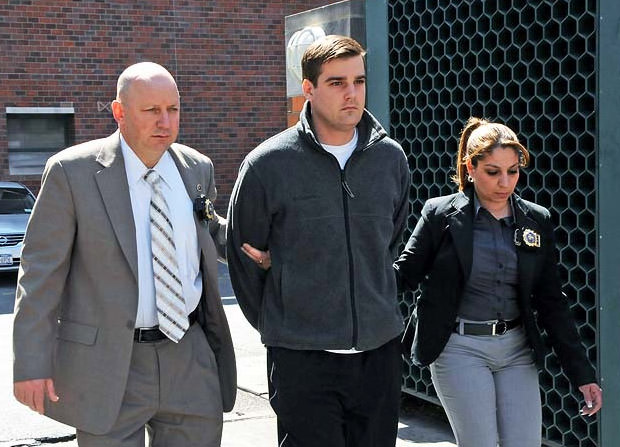 Except they didn't.
The guy was completely innocent. Karl Vanderwoude had alibis for when gropings were taking place. Which means the vague resemblance he had to some security footage as well as being picked out of a lineup didn't meant shit. An innocent man was hauled off in handcuffs.
But that wasn't even the worst part. The worst part would be having his photo plastered all over the internet with headlines like "Finance creep arrested for groping women in Manhattan!" and "Cops Say Finance Worker Karl Vanderwoude Is 'Well-Dressed' Groper!" And, naturally, those stories aren't updated or revised or amended to explain he was totally innocent... nope, they will live on forever and haunt him until the day he dies. Somebody years in the future could Google his name, click on an outdated story, and easily be led to believe he was the perpetrator. EXCEPT HE WASN'T!
This is equal parts horrifying and disgusting. The first thought that runs through my head is "Holy crap, could I be next?" followed by "How in the hell could this happen?"
He had alibis, for heaven sakes! But nobody gave a shit until his attorney bothered to ask the guy where he was when the incidents took place! I'm no police detective... but should that be JOB ONE before you fucking arrest somebody? Especially knowing that arresting an innocent man WILL RUIN HIS LIFE?
I feel so horribly bad for this poor guy that my mind can't even grasp what he went through. Surely I can't be the only one? Surely all the people who wrote the headlines that crucified Karl Vanderwoude on the internet feel bad for him too?
Apparently not. None of these "journalists" seem to be rushing to update their original stories... they just print a new story and forget about the old one. But the internet never forgets, those old stories are still there. Innocent Karl Vanderwoude may be, but in all those online archives he's guilty for eternity. He deserves better than that... we all do.

• Prohibition? Thanks to Marty for letting me know that my home town was in the New York Times today! Washington State is in the process of switching from government-regulated alcohol distribution to private company distribution, and this has created a booze shortage throughout the State as government shops try to clear out their inventory. Not a popular situation with Memorial Day Weekend partiers. And apparently my small city was the perfect way to dramatize this point to NYT readers. Heh.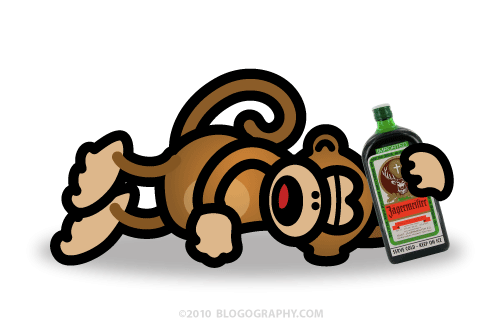 Oh well. If there's one thing we love here in Redneckistan, it's our alcohol, so it's not like I can get upset about it.


And... it's been a long day. I suppose I should at least try to get some rest before an even tougher day hits in the morning. I'd tell y'all to be good and obey the law during the holiday tomorrow, but Karl Vanderwoude has shown us that this doesn't necessarily guarantee a clean criminal record now-a-days, so I don't know what to say now.
Except "good night."